What would you do if the horse you've owned his entire life started to go blind when he was in his prime? Some may tell you there is only one thing to do…but Morgan Wagner from Corvallis, Oregon was not about to do that.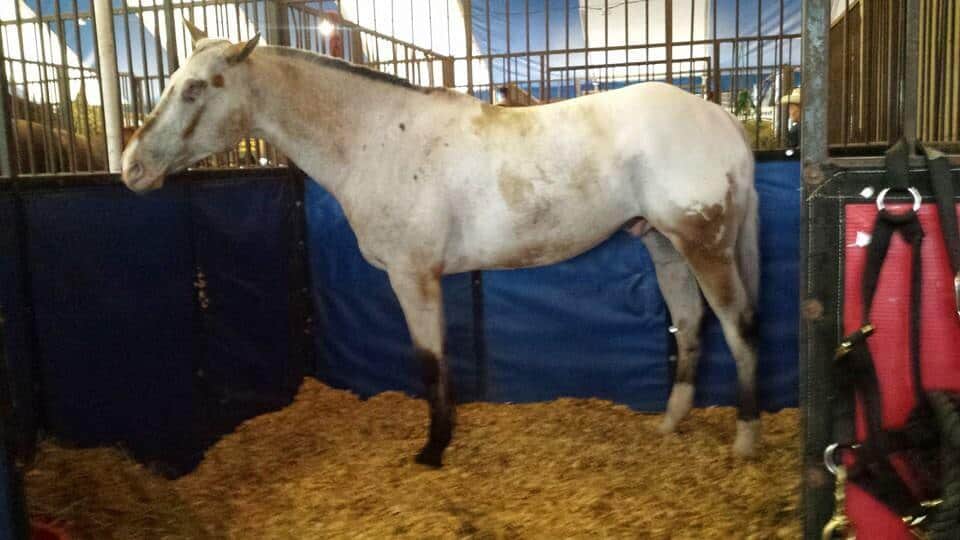 Endo is 15-year-old Appaloosa gelding. At a young age, he developed glaucoma, cataracts, and recurrent uveitis, a painful disease also known as "moon blindness."
"I was devastated when I found out he was going blind," Wagner told iHeartHorses.com. "After that, I just wanted him to be happy with no more pain. He stopped eating at times because of the pain and the medicine for the inflammation made him nauseous so he stopped eating then too."
He had one of his eyes removed at 12-years-old and the second just 6 months later, when he was 13.
"Our vet of many years offered this procedure after we spent years trying to control it and make him comfortable with no results," Wagner explained.
After he was blind, there was a long road ahead. Wagner had simple expectations:
"I only hoped he would be able to eat and do other basic things without hurting. All of this, that he is doing now, is a gift to me."
And what is that gift? Not only is Endo eating and doing basic things, but Wagner is still able to compete with him in working equitation (dressage with obstacles). And he's succeeding!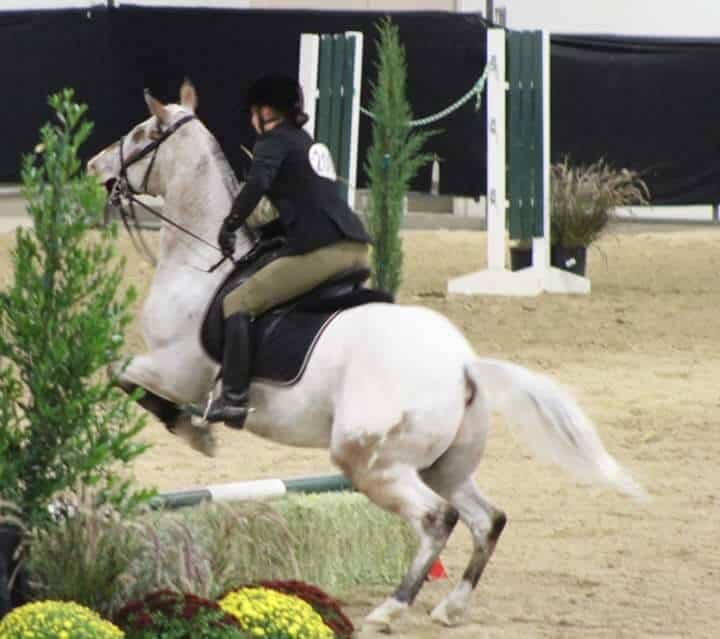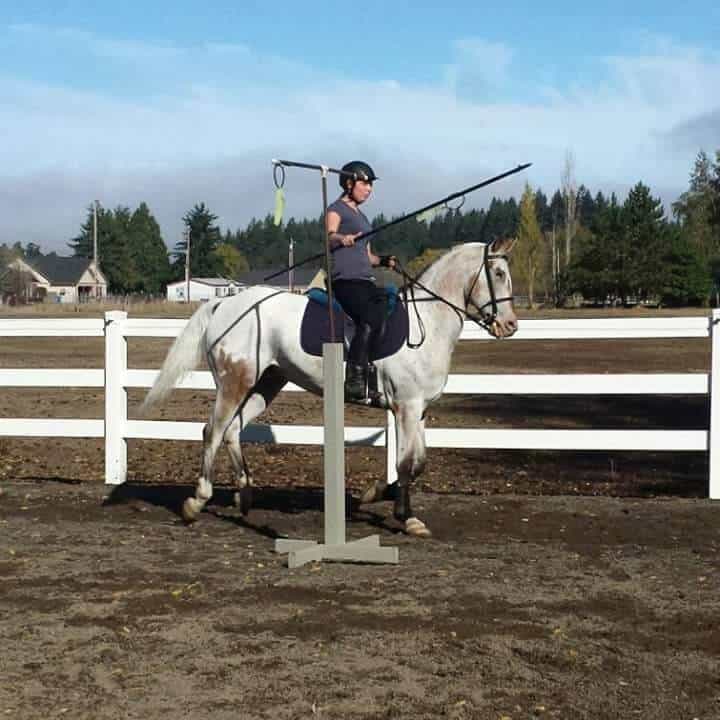 But it wasn't easy.
She says balance was the biggest challenge:
"When he was blind with eyes, he was able to see light and dark. Without them, he was unable to see which way was up and large circles even at a walk made him very dizzy. We spent months working on shrinking the circles and increasing the speed."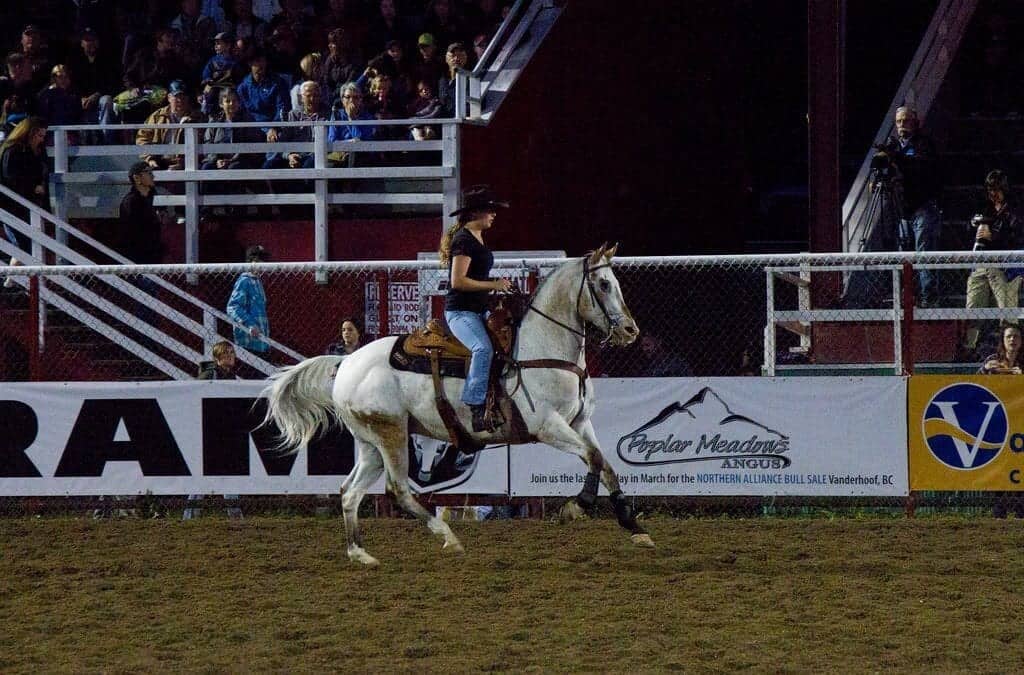 Endo loves the work.
Here is a video of Wagner and Endo competing on September 25, 2015:
https://www.facebook.com/endotheblind/videos/408997579296747/?q=Video%20of%20today%27s%20ease%20of%20handling%20round%20(camera%20girl%20accidently%20missed%20the%20first%203%20obstacles).Very%20proud%20of%20Endo%20%3C3
Even more incredible, Wagner and Endo did shows, bareback and bridleless, just this past summer.
"Endo and I took the summer off from training to do a theatre show in Canada. When we resumed training and started doing the parallel slalom, Endo started prancing and dancing around anticipating the pattern - it's his favorite obstacle," Wagner said.
https://www.facebook.com/333985183464654/photos/a.391382667724905.1073741831.333985183464654/391382024391636/?type=3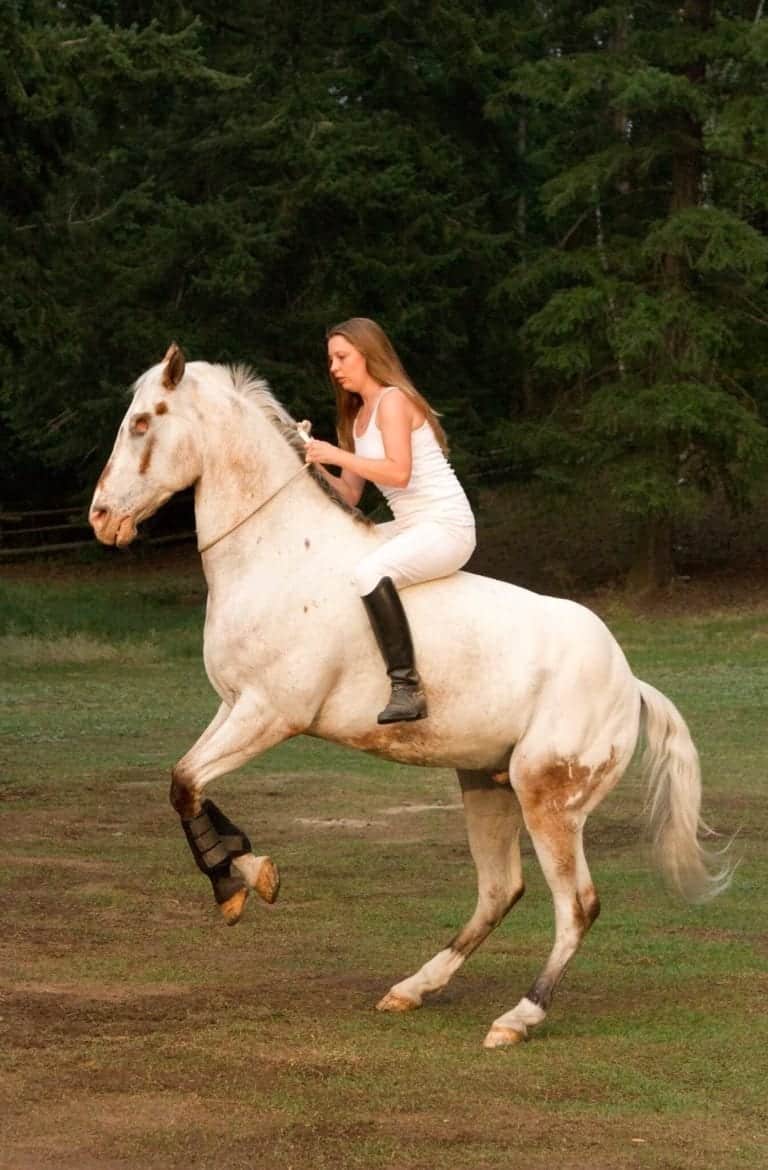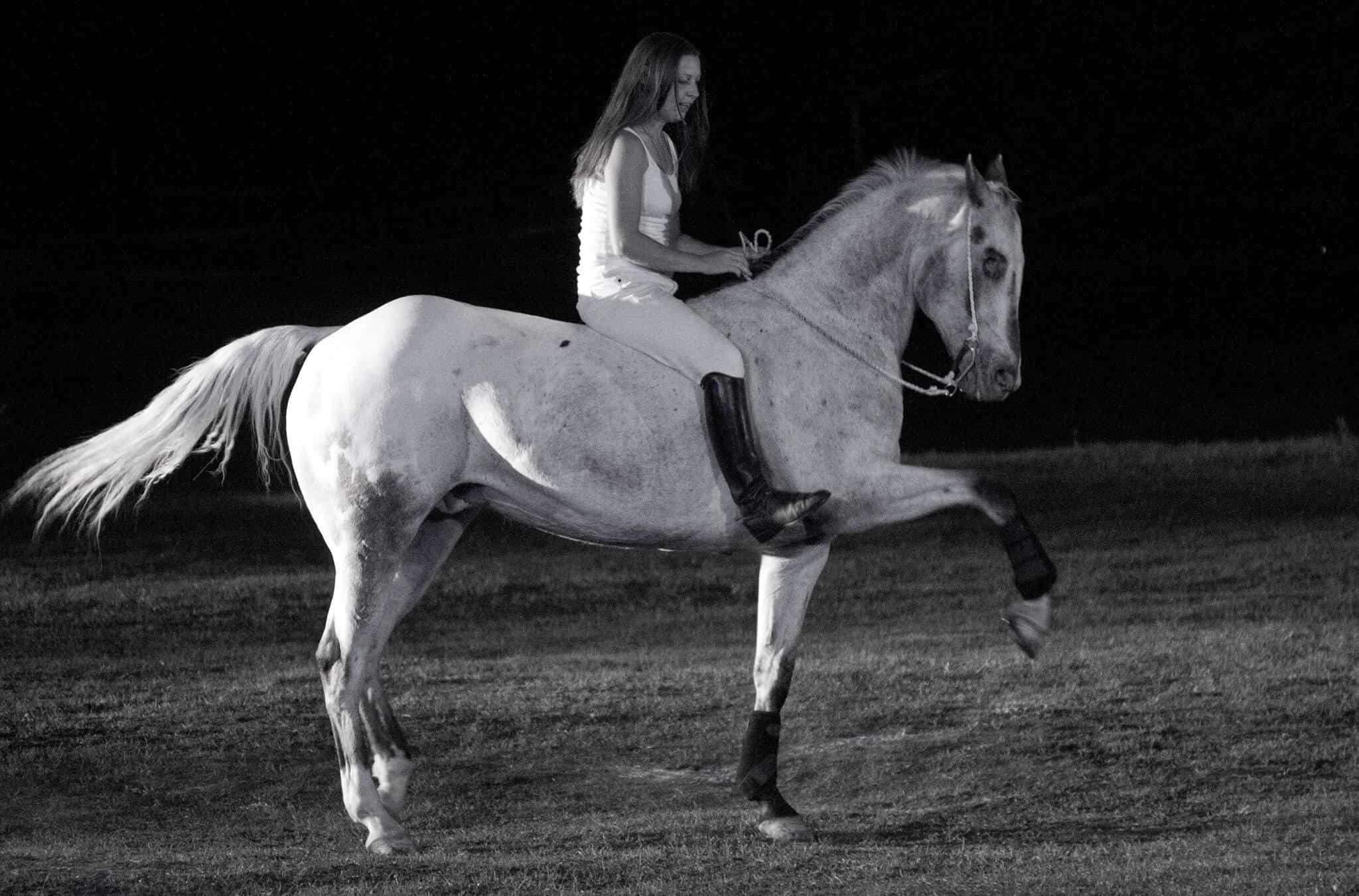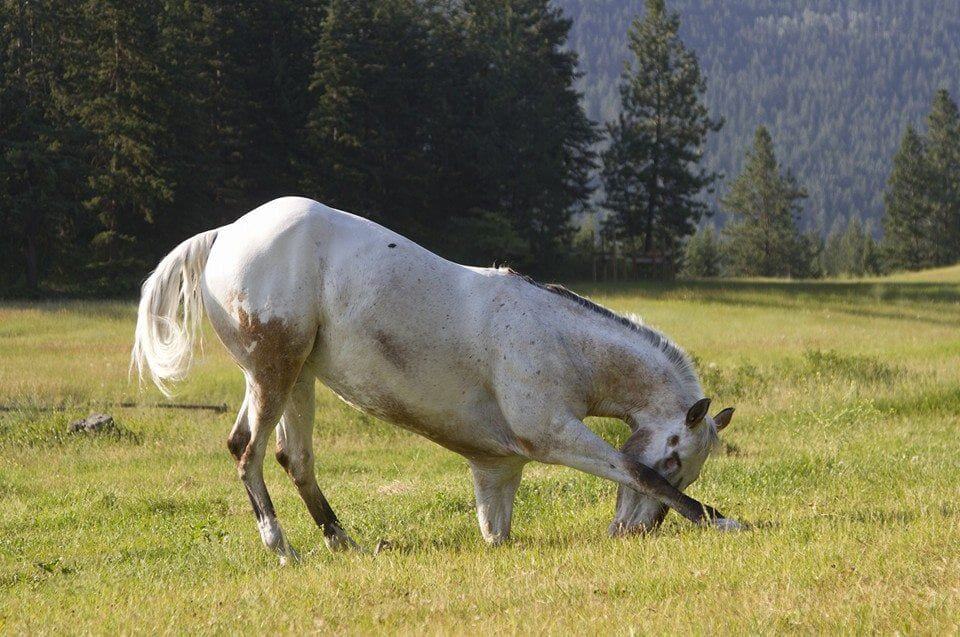 When not competing, Endo goes on trail rides and enjoys life. What does the future hold for him?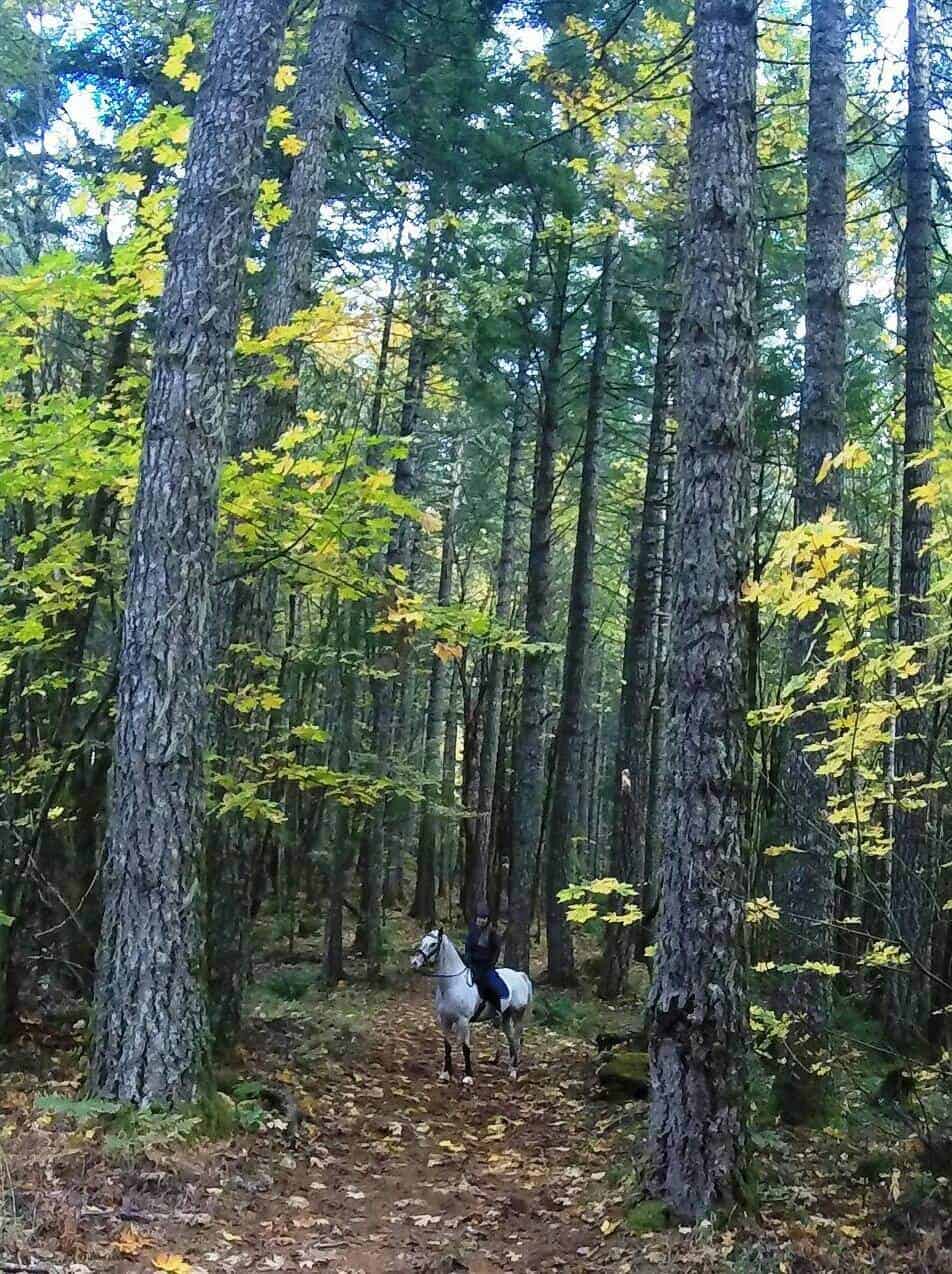 "I just want to go on adventures and experience everything that I can with him," Wagner said. "This year we got to do a theatre show in Canada and compete in Vegas and Texas. Going out into new environments and challenges have showed me things that many do not get to experience."
She continued, "Like, I thought Endo got around by memory back home, but traveling out and going into new places and pastures, Endo is able to smell fences, trees and even if a gate is open without touching any of them."
Incredible! You can follow Endo on Facebook and keep up on all his amazing accomplishments.
https://www.facebook.com/333985183464654/photos/a.333989700130869.1073741827.333985183464654/381752588687913/?type=3