Fred the mini service horse has places to go and people to see. And when he goes, he does so in style. He is a horse with class—first class, that is!
But Fred the mini horse is not your average equine. His owner, Ronica Froese, spent over a year training Fred to do the work he does. And he's even fully housebroken. Froese says that she was "totally prepared for everything" and that her faithful horse is a seasoned traveler.

The adorable equine serves as both a therapy horse and a service horse.
"I purchased two first-class seats in bulkhead seating, I paid an arm and a leg for tickets, but I did so because it was Fred's first time and I wanted him to be comfortable," Froese said. "I wanted him to have the most room."
Of course there was time for a quick snooze on this cross-country flight!
So, how was the experience for Fred? Well, his owner Ronica says that: "Everyone was sweet as pie, TSA was amazing. The experience was way better than I actually anticipated."
We have a feeling that this will be the first of many trips for this handsome little fellow and his handler.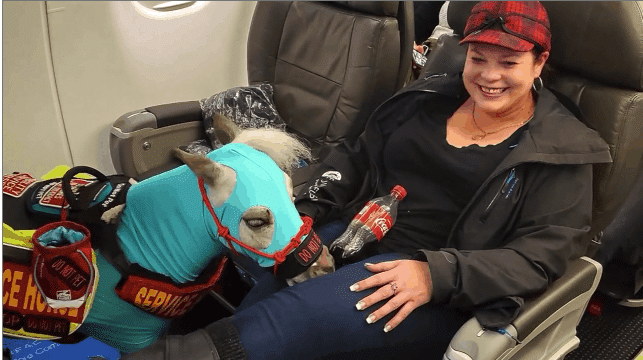 Fred's Facebook page tells about this little mighty horse that can:
Fred is a 1.5 year old miniature horse the assists his handler Ronica. His service horse training has been in conjunction with his therapy training over the past year. Fred is currently directive retrieval trained and very light mobility (his young age does not allow for any further mobility training until he body is fully mature)
Cheers to Fred the mini horse for being such a well-behaved traveler. Flying is an extremely stressful experience, and it appears he's made the most of it with his positive attitude.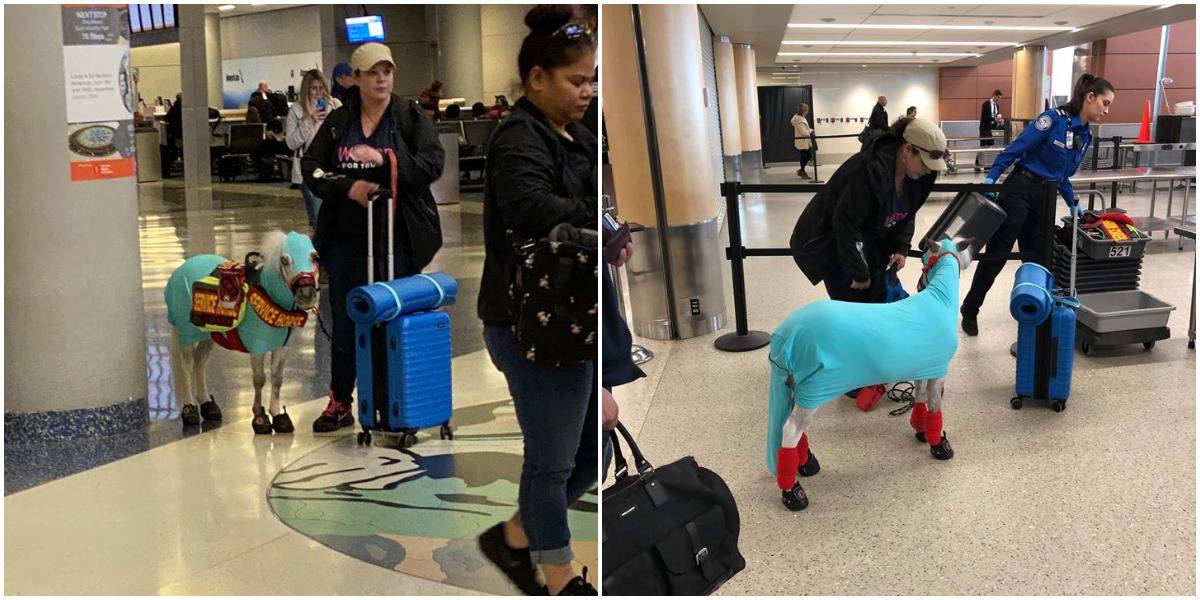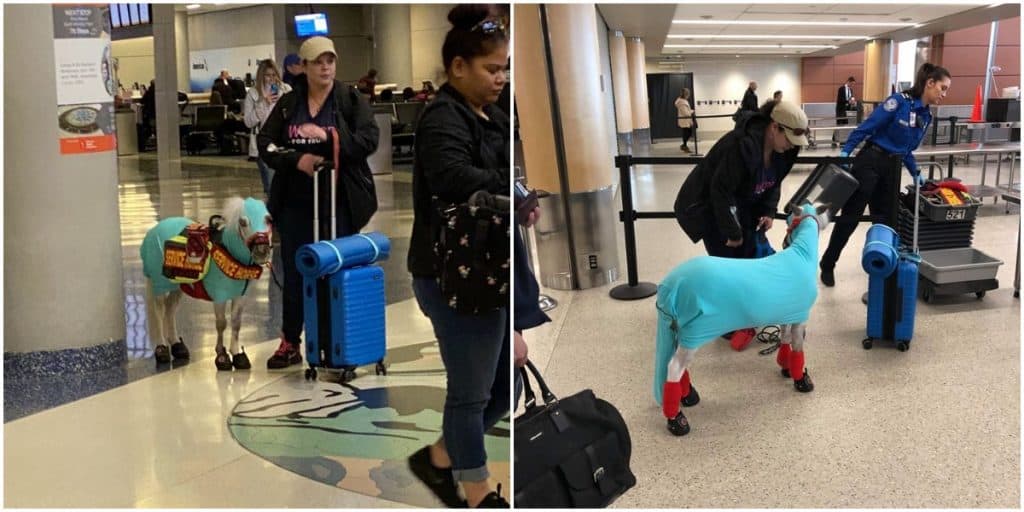 If you'd like to keep up with Fred the Mini Service Horse, follow him on Facebook here.
Love miniature horses? Learn more about them here in our article dedicated to these tiny and adorable equines.