Ficcochino is a five-year-old, stunningly beautiful dressage horse. He was imported from Germany and is by the famous stallion Furst Romancier.
He is the depiction of beauty and grace while working, but what does he do during a break?
Play with a GIANT ball of course!
This graceful dressage horse turns into a big kid as soon as he sees his favorite toy and we just think it's the cutest thing ever!
He is truly master at play ball (he just might have a future as a soccer star!)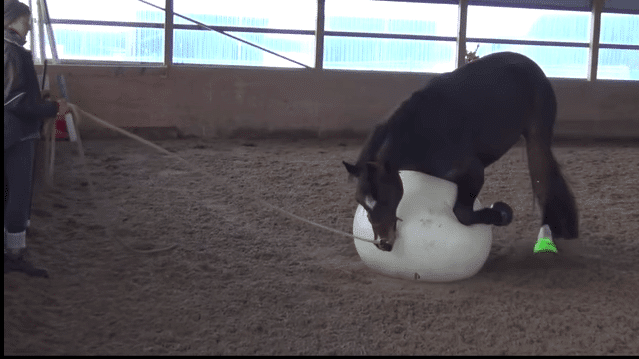 Not sure what that ball is made of, but it certainly withstands A LOT from this big goofy guy.
Seriously, can it get any cuter than this? Does your horse play with a toy? Tell us in the comments how your horse plays!