You love horses or you wouldn't be reading this, right? Well, now that we have the totally obvious out of the way, we can all agree that any person who is crazy for horses isn't afraid to show it! It's a badge of honor that we wear for our equine friends who make our world a better place. Because, a life without horses isn't worth living if you ask me! So, when it comes time to spoil the horse lovers in your life, what better way to do it than to gift them something that speaks straight to their horse-loving heart!
If you want to give the horse lover in your life a gift that gives back to animals, too, you can! And gifts from Greater Good are the best way to do it. For over 20 years, Greater Good has made it their mission to make the world a better place for planet and the people and animals who inhibit it. And when you purchase anything through their store, proceeds from your purchase will go directly to the care of an animal in need. So, these are gifts that look good and can make you feel good, too. Keep reading to find my top picks for horse people like us!
Carry a Little Luck Necklace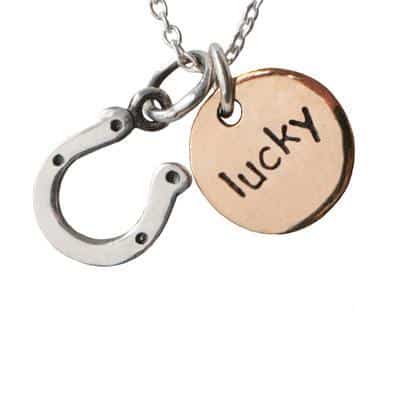 Keep a little luck on your side at all times with this lovely pendant necklace featuring a silver plated chain. This pretty piece is handmade in Thailand and the two tone finish is perfect for any attire. And the best part of all is that every single purchase benefits people, the planet, and pets! Get yours here.
Horses in Sweet Pastels Mug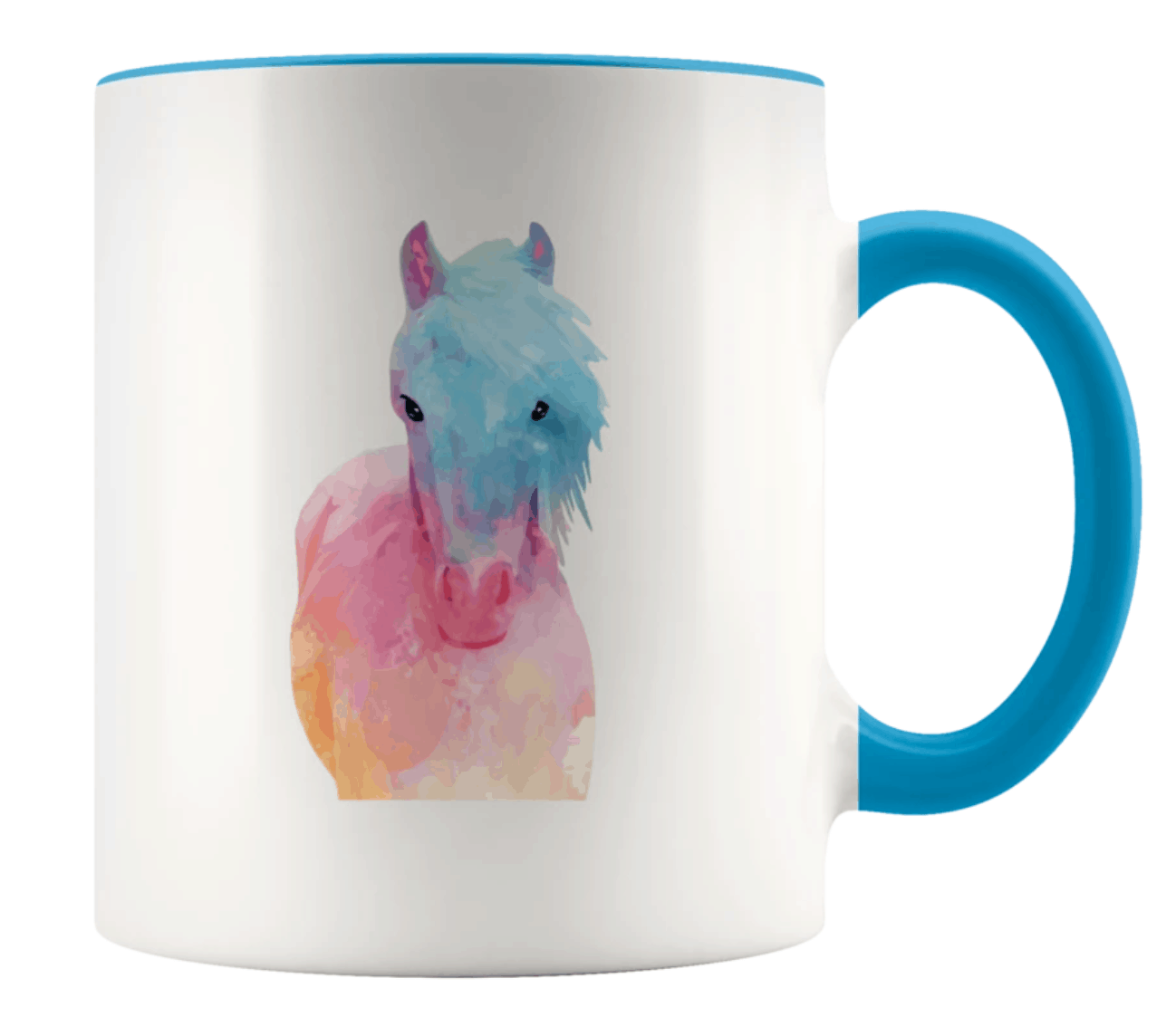 If you know someone who's a coffee and horse lover, then this pretty pastel mug is the perfect pick for them. Choose from eight accent handle colors, all in a ceramic high gloss finish. Each 8 oz. mug is dishwasher and microwave safe, and you'll feed 35 shelter animals with each and every purchase. Get yours here.
What Horses Teach Us 2021 Calendar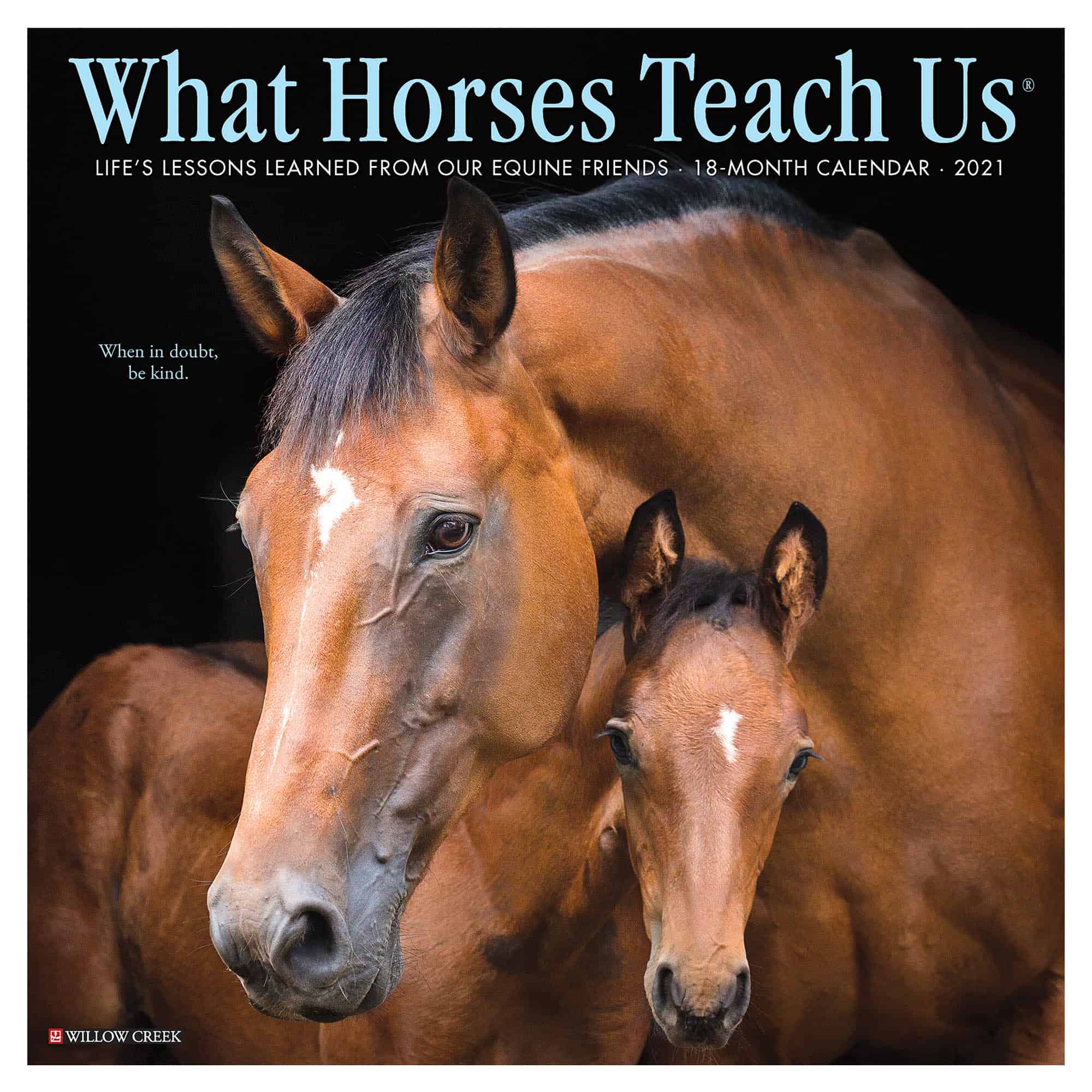 This 2021 calendar is a great gift idea for the horse lover in your life—or even for yourself! Hang it up at the barn or at your home, and look at high-gloss images of lovely horses and foals for 18 months long. Each calendar is made from responsible sources, and you can choose from the desk or wall option. Get yours here, and feed 35 shelter animals when you do!
May the Horse Be With You T-Shirt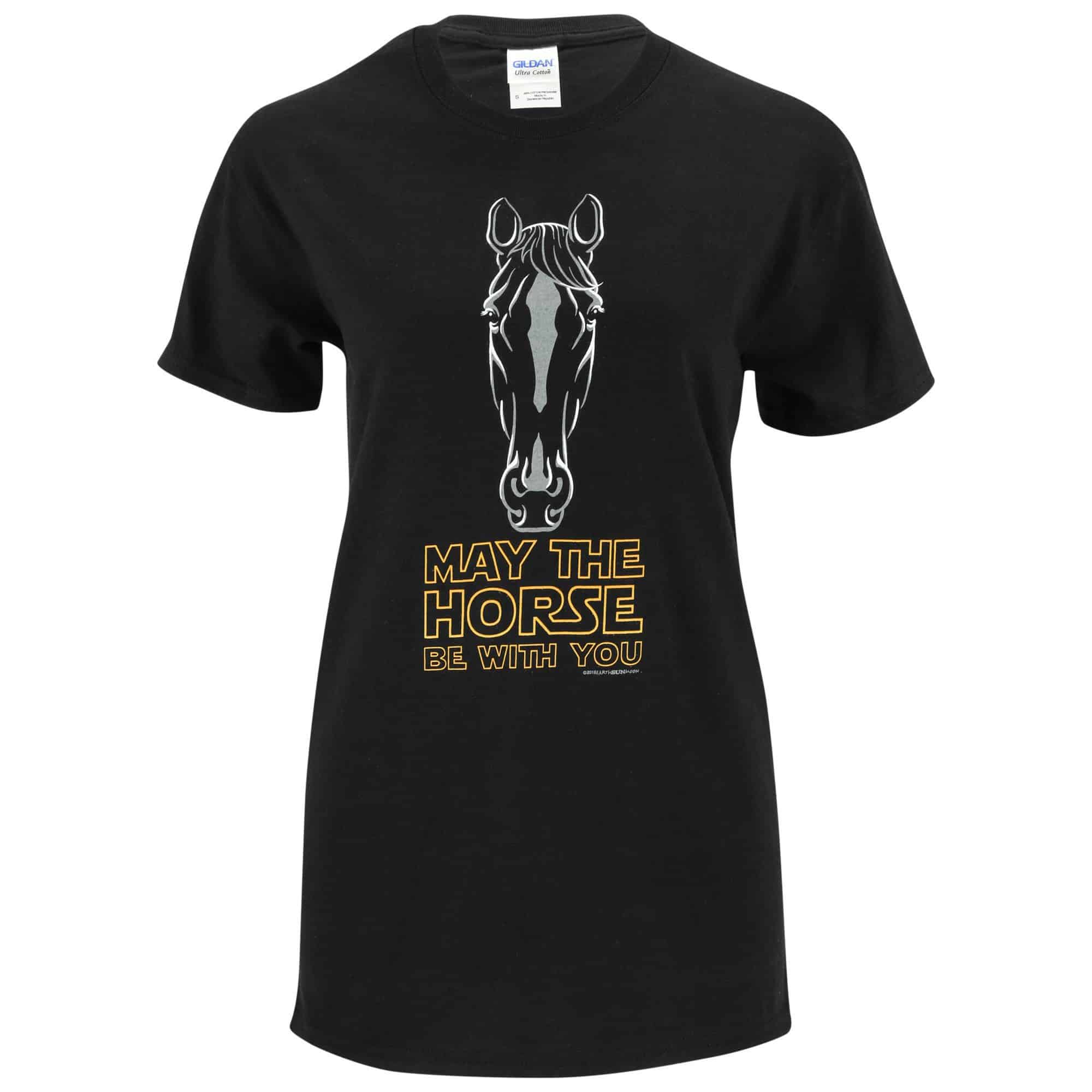 Know someone who loves horses and Star Wars? Well, let the force be strong with you and get them this shirt as the perfect gift! Each shirt is made from 100% cotton and 71 shelter animals in need will get a meal on you! Choose from adult sizes S-2XL. Get yours here.
Wild Horse of the Night Hoodie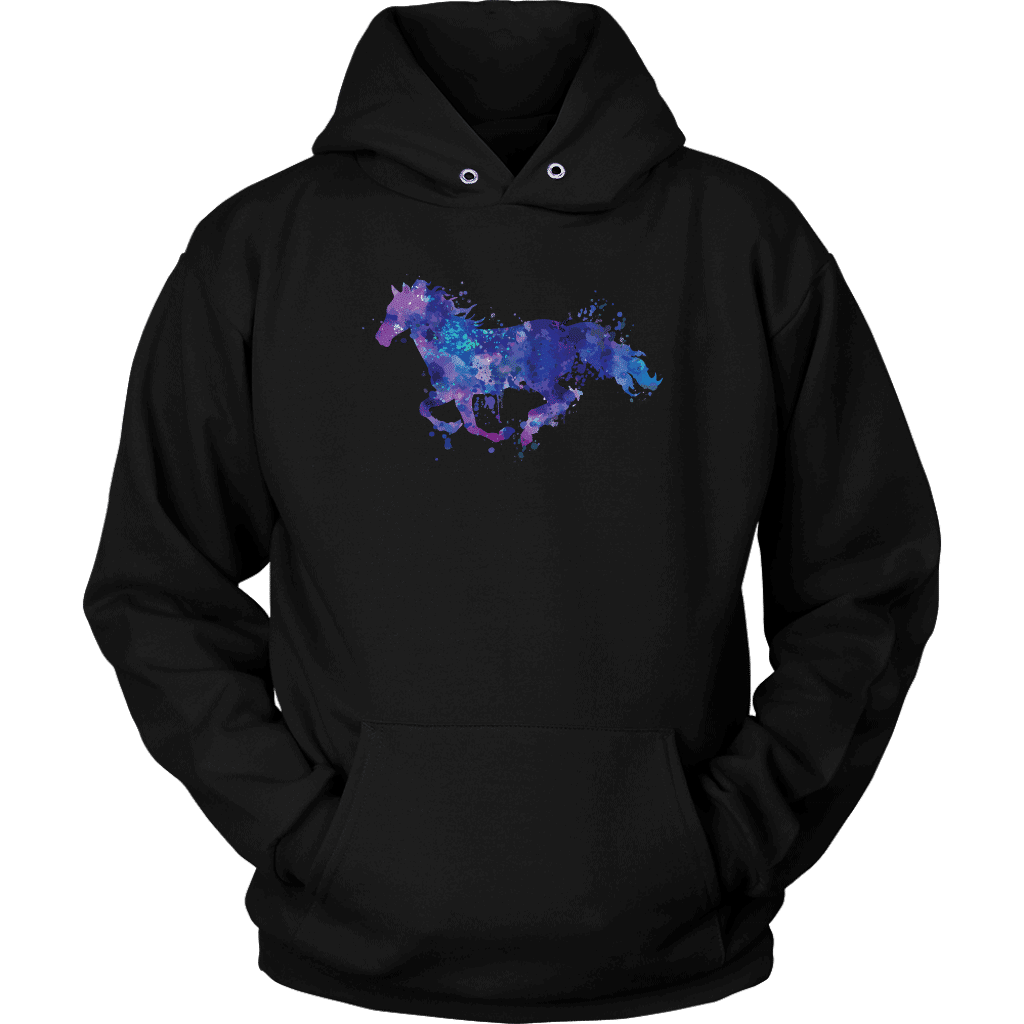 This unisex hoodie for horse lovers comes in eight cool colors all with the same awesome design. The poly and cotton blend features a front pocket and it's super soft and cozy, too. This can be a great choice for the male or female horse lover in your life, just choose the color that suits them best. Get yours here and feed 71 shelter animals when you do it.
Horse in Sweet Pastels Triblend Fitted Tee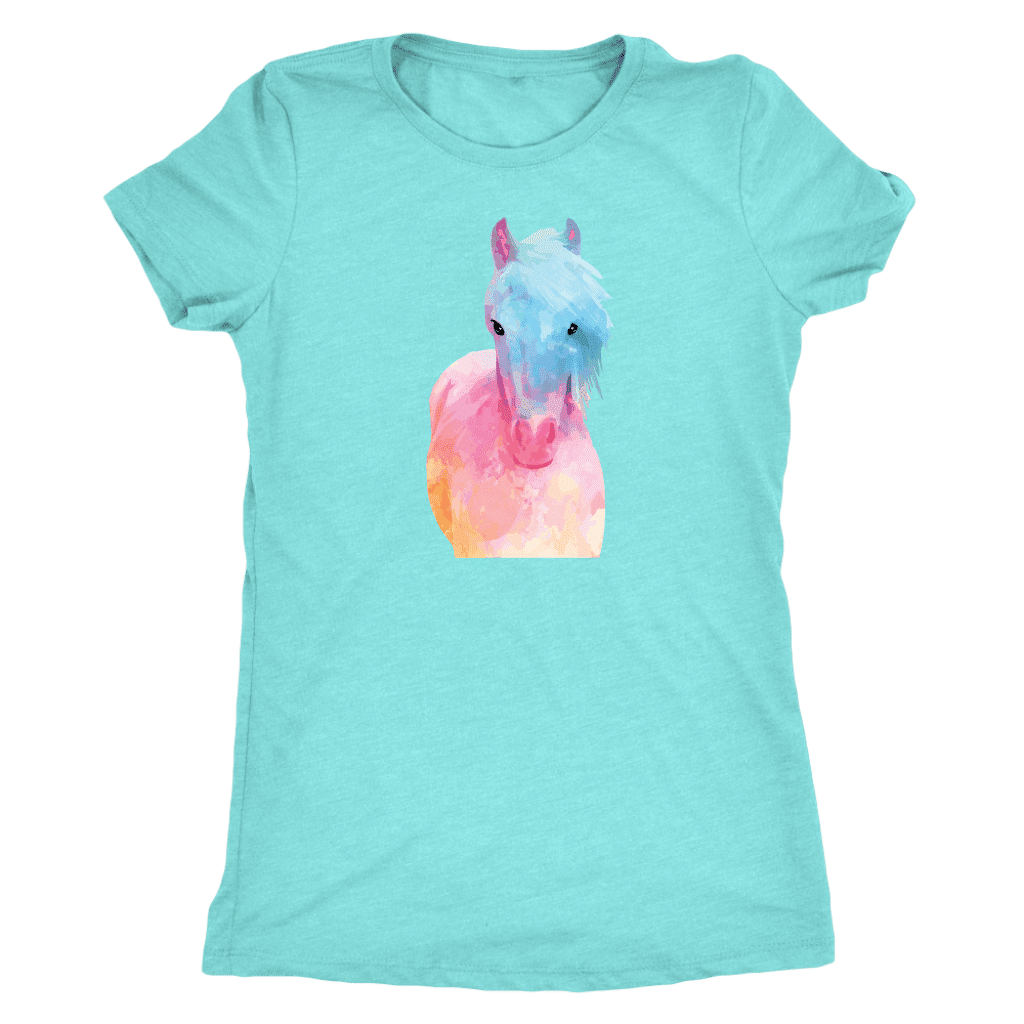 This soft and comfortable blend of polyester polyester, combed cotton, and rayon is super soft and form fitting. Choose from sizes S-2XL, in nine eye-catching colors. Makes for a great gift idea for the the girly horse gal in your life, and have peace of mind knowing that your purchase provides meals to 71 animals in need. Get yours here.
Mojo Fun Chocolate Palomino Morgan Stallion Figure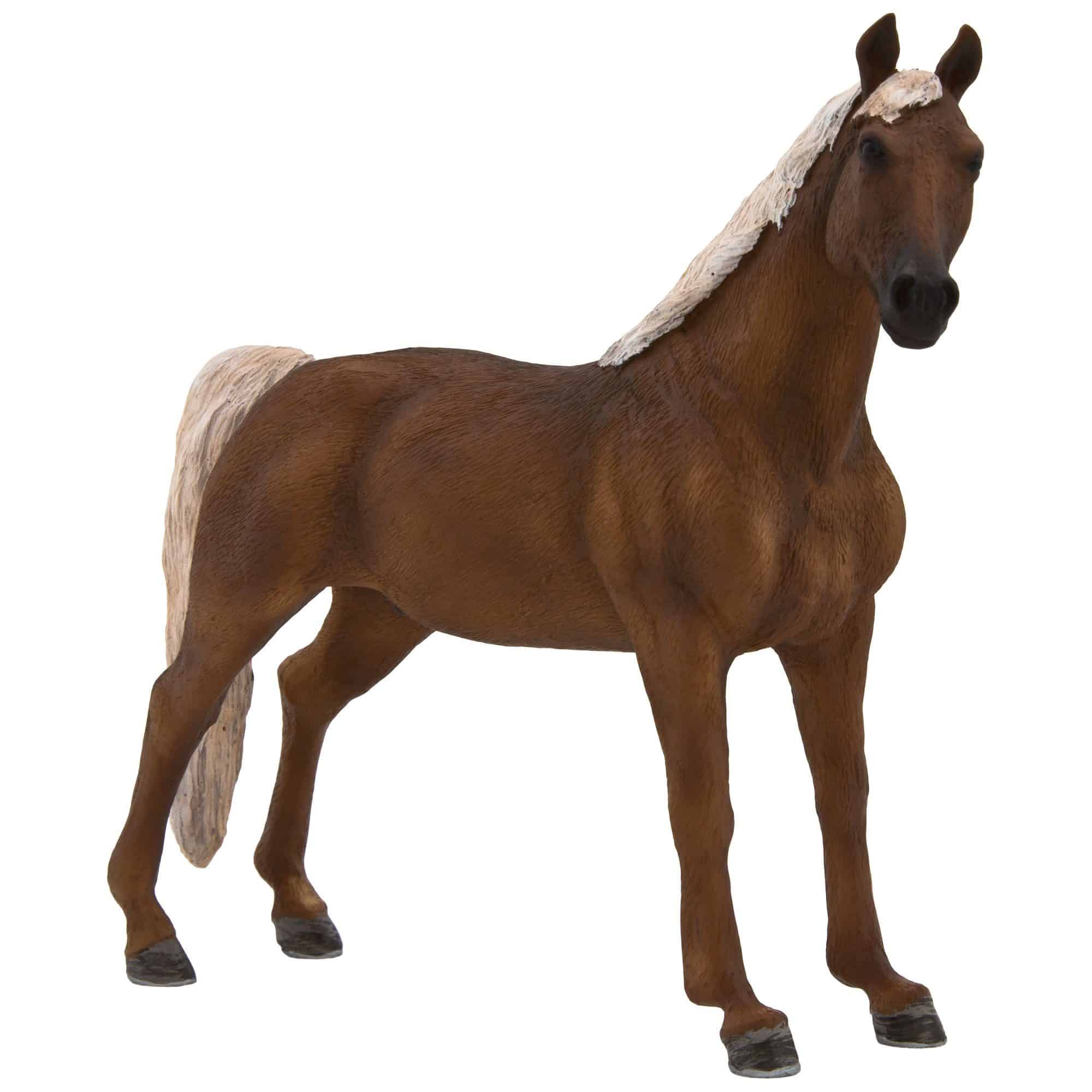 This highly-detailed and hand painted figurine is perfect for anyone that loves to collect horse knick-knacks. Mojo, which means inner magic, measures 5.5" x 1.8" x 4.9" and is a great gift idea for a horse lover of any age. Get yours here.
Horseshoe Sterling Earrings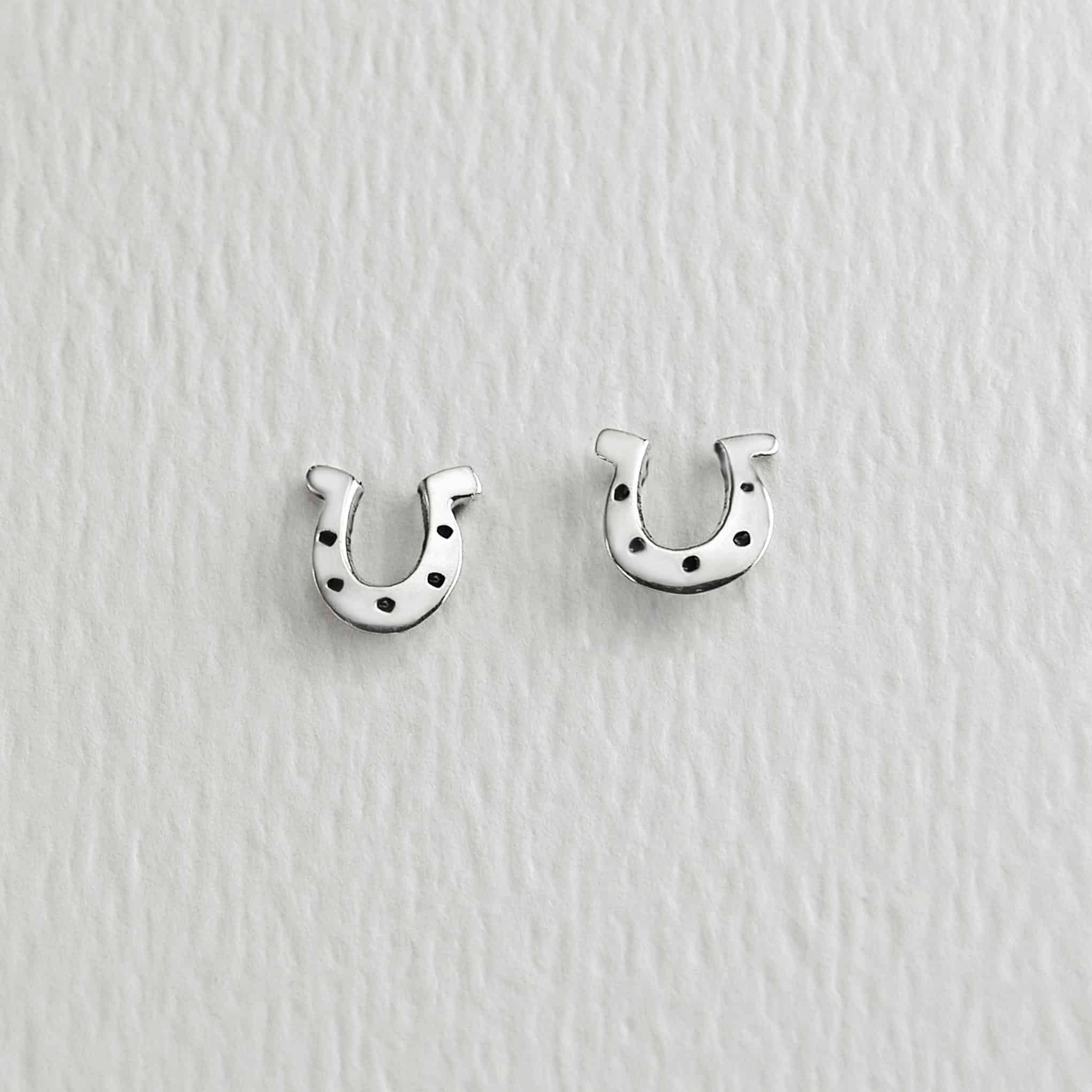 If you love horses, chances are that you love horseshoes, too! These quality sterling silver horseshoe earrings are handmade and fairly traded from Mexico, and each and every purchase feeds 35 shelter animals. Gift some good luck or get a pair for yourself here.
I Heart My Horse Candle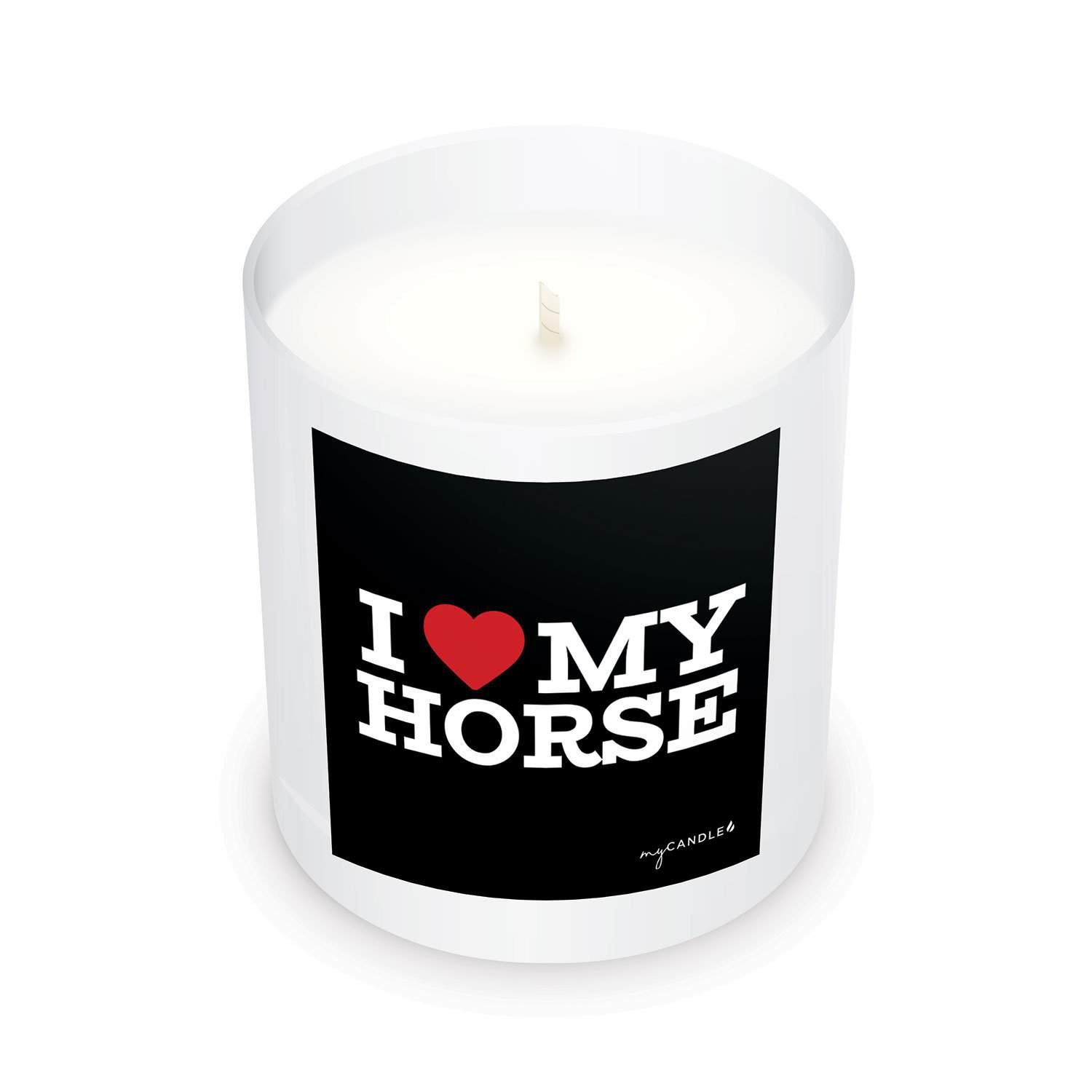 Want to light up your love for horses in your humble abode? Do it with this cool I Heart My Horse Candle that's available in white or black. You can choose from two colors and four scent options, including Sandalwood Vanilla, Sweet Citrus, Cedar Leather Orange Leaf, or even no scent. Each candle is made from 100% soy wax and offers 60 hours of burn time. Help animals in need and get yours here.
Hand-Painted Capiz Ornament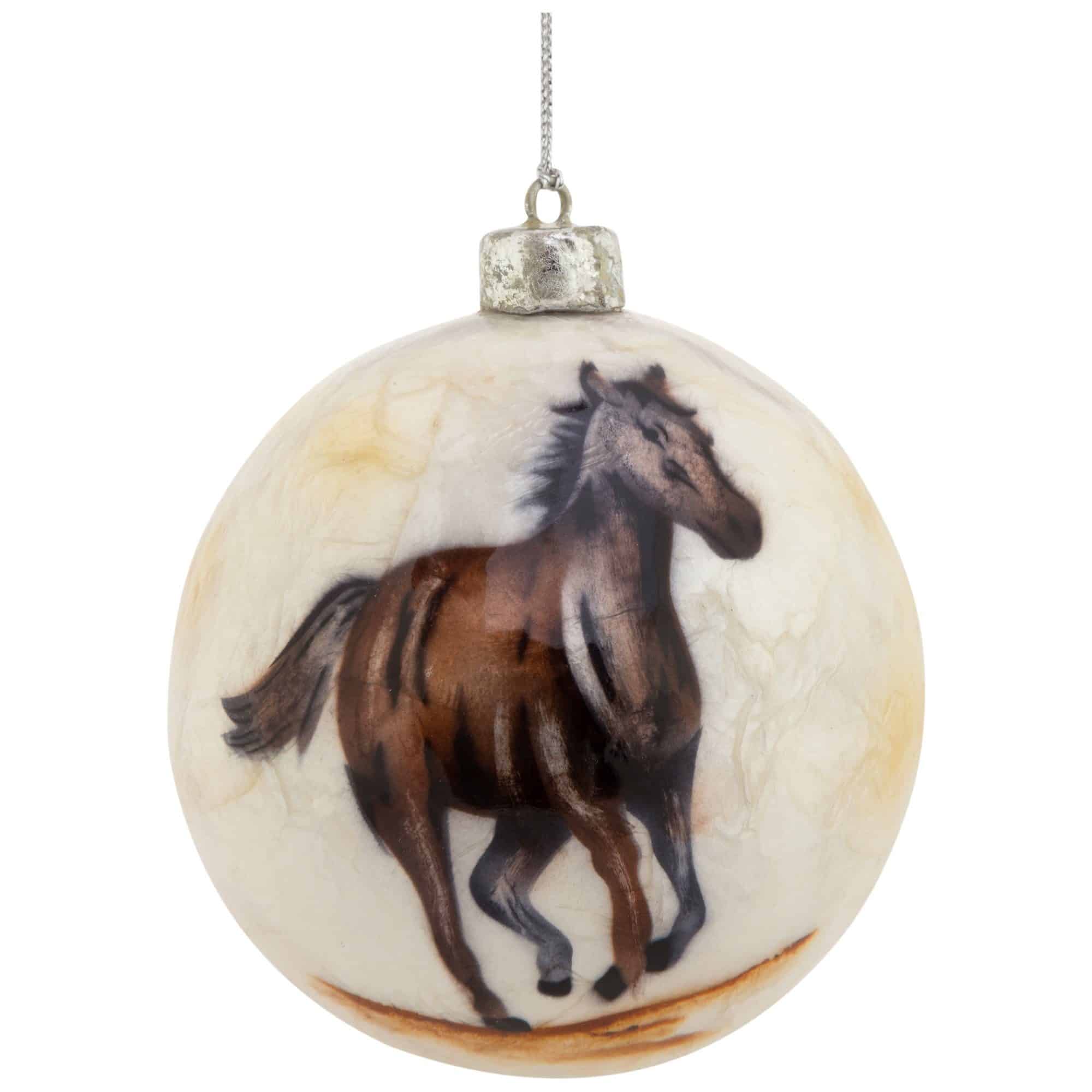 These exclusive hand-painted ornaments are made in partnership with GreaterGood, and it's quality you can see and feel. Every purchase helps people, pets, and the planet, and it's a great gift idea for the holidays for the equine enthusiast in your life to hang from their Christmas tree every holiday season.
Get yours here.
Know someone who loves horses who would enjoy this round-up of gifts for horse lovers that gives back to equines in need? Don't forget to share this article with them!