If you're an individual who loves mountains and wants to go hiking, hunting, or even camping, having a horse would be of great help. However, choosing from hundreds of existing horse breeds must be confusing. Don't worry; we've got you covered.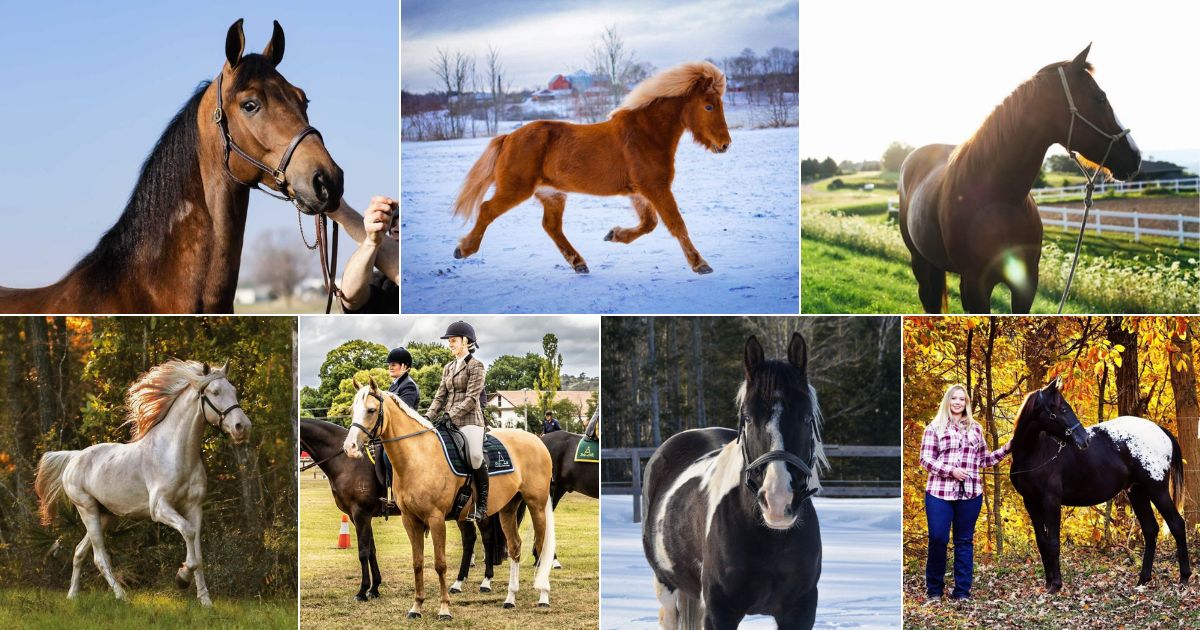 Whether you want to purchase a horse for mountain riding or just love looking at these beautiful creatures, these 11 best horse breeds for mountains might be what you're looking for.
Jump to:
1. American Quarter Horse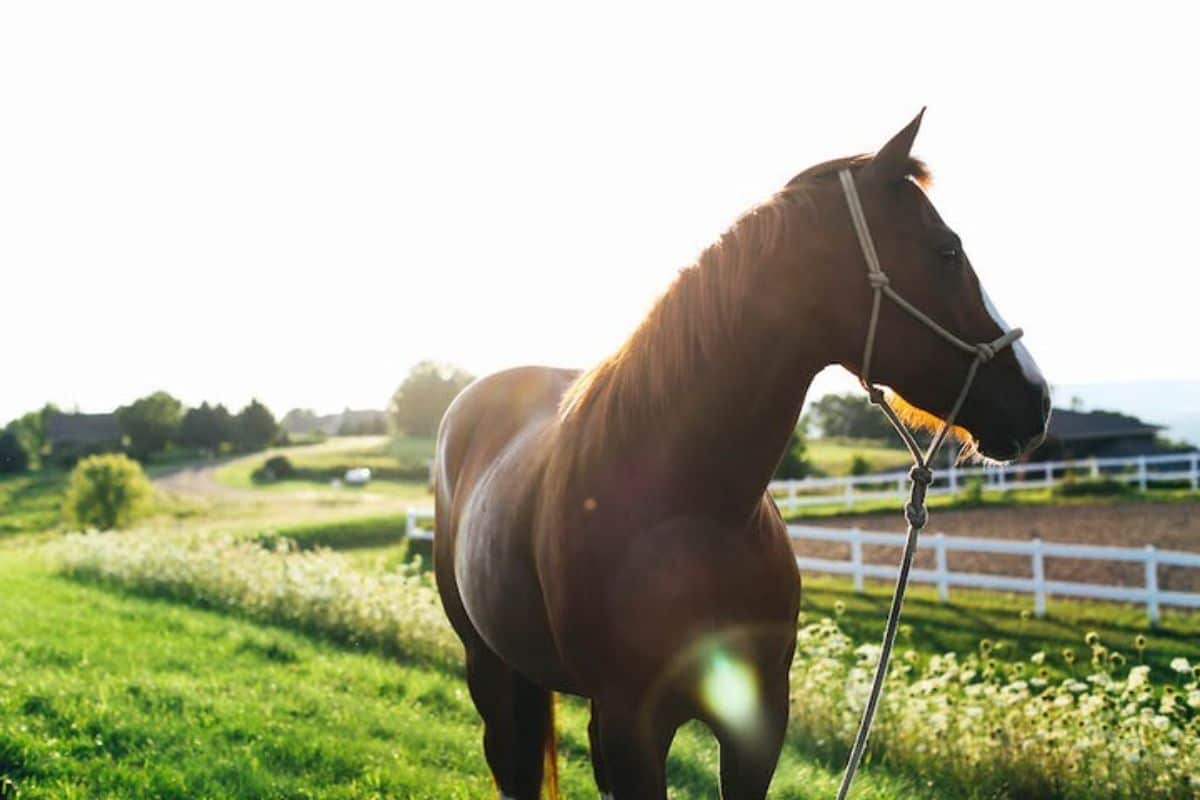 The American Quarter Horse is among the best horses for mountain riding. It's the oldest horse breed in the United States, dating back to the 1600s, and is a sturdy horse ideal for hitting mountain trails.
The horse is known for its speed, agility, and hardiness. It's a muscular breed well-equipped for trail riding, and the commonness of the horse makes it easy to purchase. Its short and stocky stature makes it ideal for tackling rocky mountain trails.
These horses are renowned for their calm temperament, intelligence, and willingness to work with humans. This makes them an ideal choice for riders of all skill levels.
2. Spotted Saddle Horse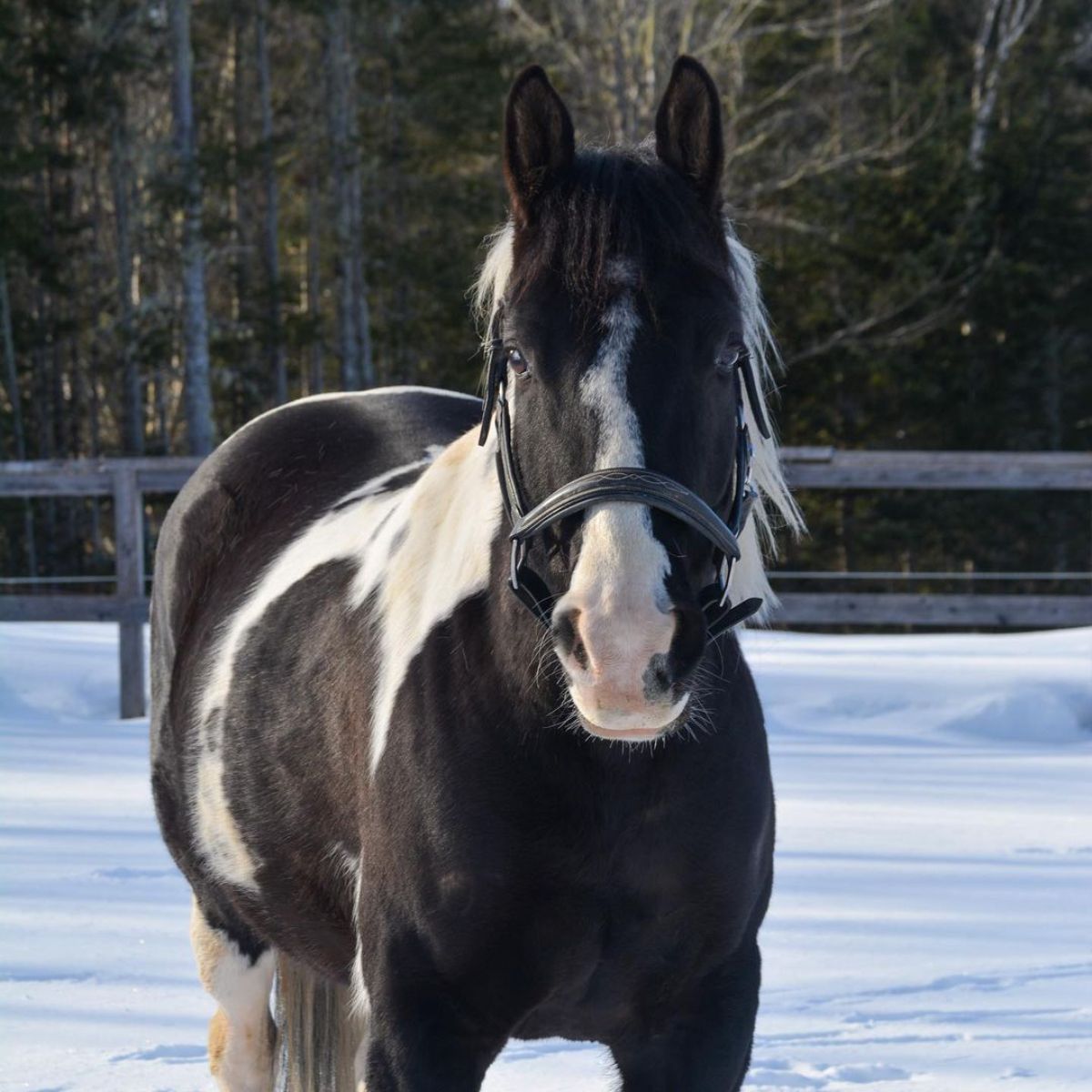 The Spotted Saddle Horse is a medium-sized breed native to the United States. Bred for showing and trail riding, they're a gaited breed, meaning they walk at a medium pace, ideal for trudging mountain trails.
These horses have a smooth, fluid gait that's easy to ride and a high endurance level, making them suitable for long rides over varied terrain. Their strong legs and hooves are well-suited for traversing rocky or uneven ground.
The horses range from 14 to 16 hands and typically have pinto markings, which are rounded spots. They have gentle personalities and easy temperaments and are great with beginners and children.
3. Andalusian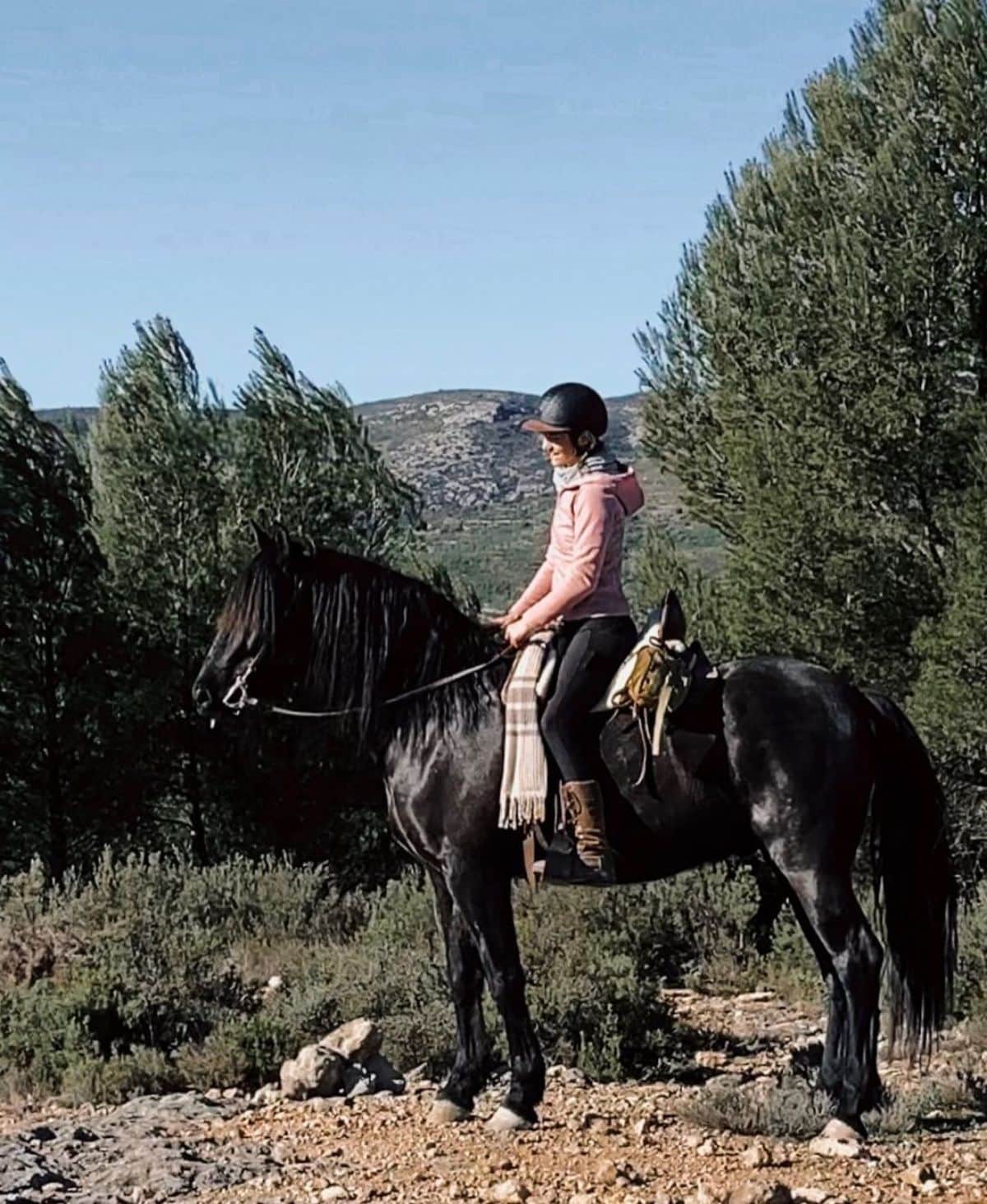 The Andalusian horses originated in the Iberian Peninsula, particularly in Andalusia, Spain, and have a history as war horses in Europe.
These majestic horses are stocky and muscular and do well in situations requiring endurance. They're medium-sized and have weight balanced in their hindquarters, which gives them a good base for jumping or climbing challenging mountain trails.
Although they're energetic and athletic, they also have a calm and sensitive nature and are known for their docile temperament. This makes them an excellent choice for families, especially if you're a beginner.
4. Icelandic Horse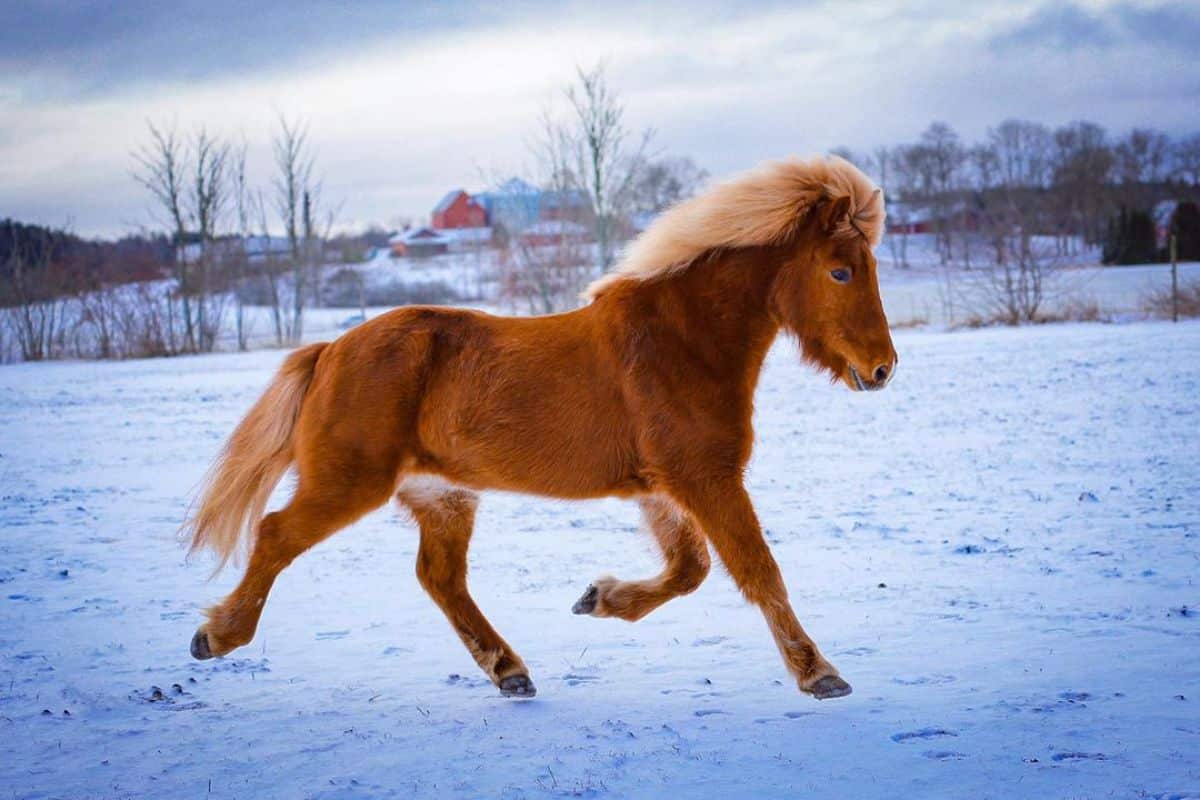 The Icelandic horse is a pony-sized horse with a stocky body for mountain riding. They're the only horses native to Iceland and are used to the rocky terrain of the rugged northern country. Their heavy fur and stocky bodies keep them warm in the mountains.
Besides the usual gaits that other breeds have, such as walk, trot, and canter/gallop, these horses have two additional gaits: the tölt and flying pace. The tölt is a smooth, four-beat gait that keeps the rider comfortable over long distances, while the flying pace is fast and good at racing.
Icelandic horses are around 14 hands large and do well with beginners and children. They're docile, friendly, and curious, which makes them easy to train.
5. Appaloosa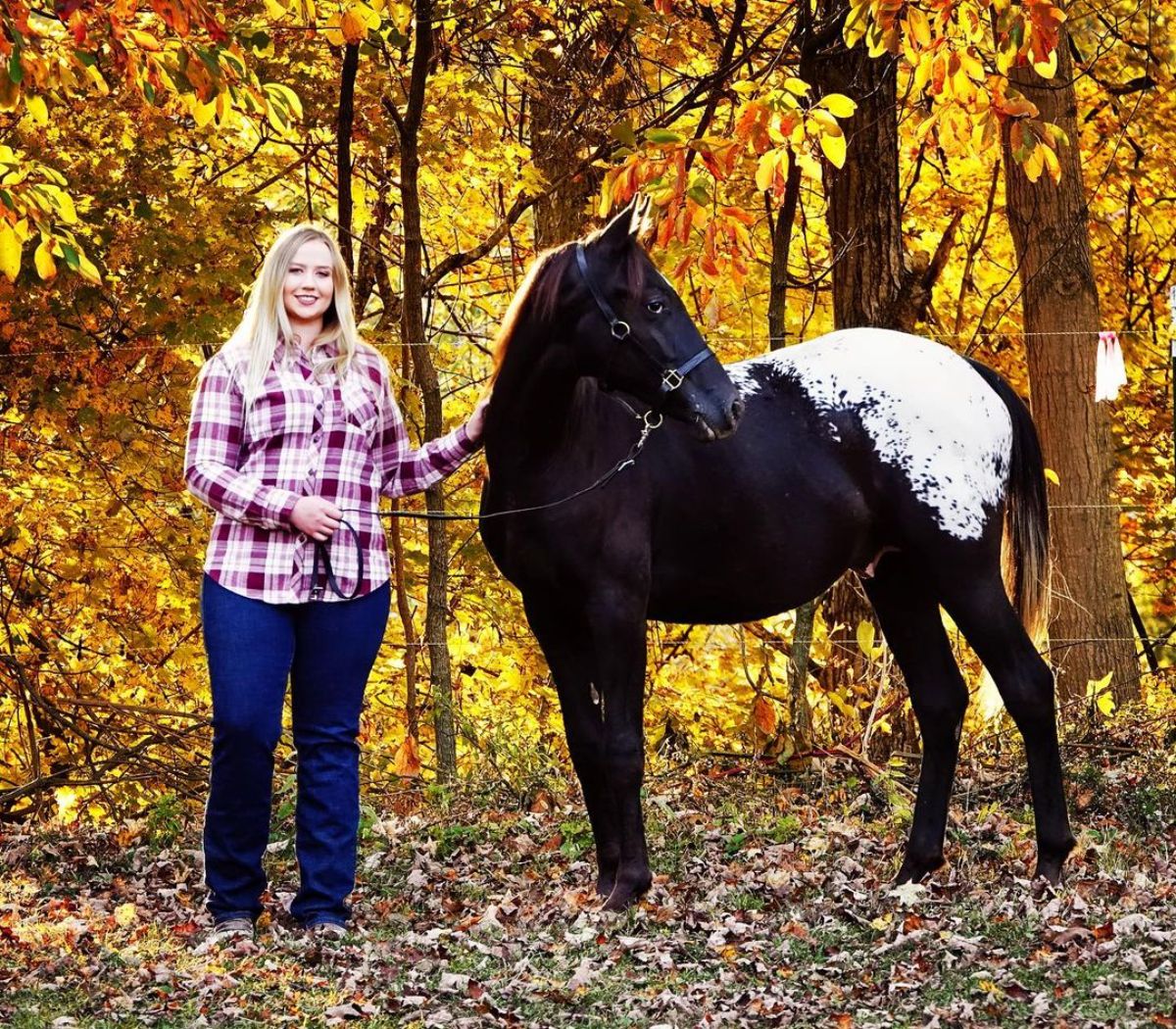 The Appaloosa is a classic choice for mountain riding. They came from wild mustangs descended from imported Spanish horses. Today, they're a popular breed with equestrians due to their lighter weight and sturdy build.
Appaloosas are famous for their coat pattern, ranging from a solid color with white spotting to a full leopard pattern with large spots covering the entire body. They range from 14.2 to 16 hands and are big enough to carry a large adult but built to scour the trails comfortably.
Appaloosas are usually gentle, easy to handle, and fiercely loyal. However, depending on the horse's nature, they can also be energetic and fierce. Thus, make sure you know the horse's temperament well before riding it.
6. American Paint Horse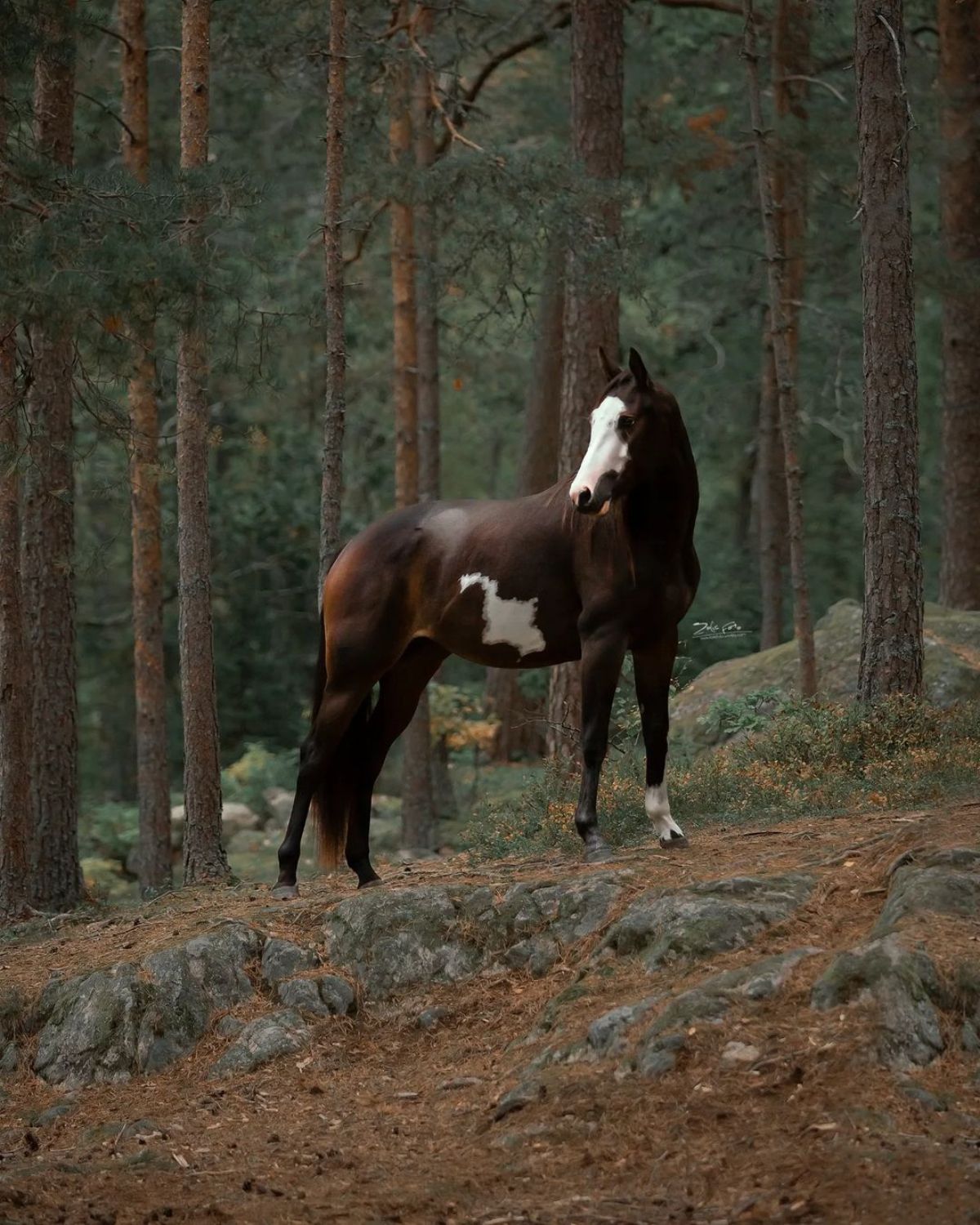 The American Paint Horse is a perfect horse for trail rides. The horse is steady, patient, and known for its paint-like splotches, muscular body, and high intelligence.
This breed is descended from Spanish horses and is now common worldwide. Their stocky build and working ability made them perfect for cattle work in the past by cowboys.
They're gentle and do well with beginners, making them good options for children to mount on. Moreover, they're also agile enough to handle challenging trails and advanced riders and are entered into competitive events.
7. Tennessee Walking Horse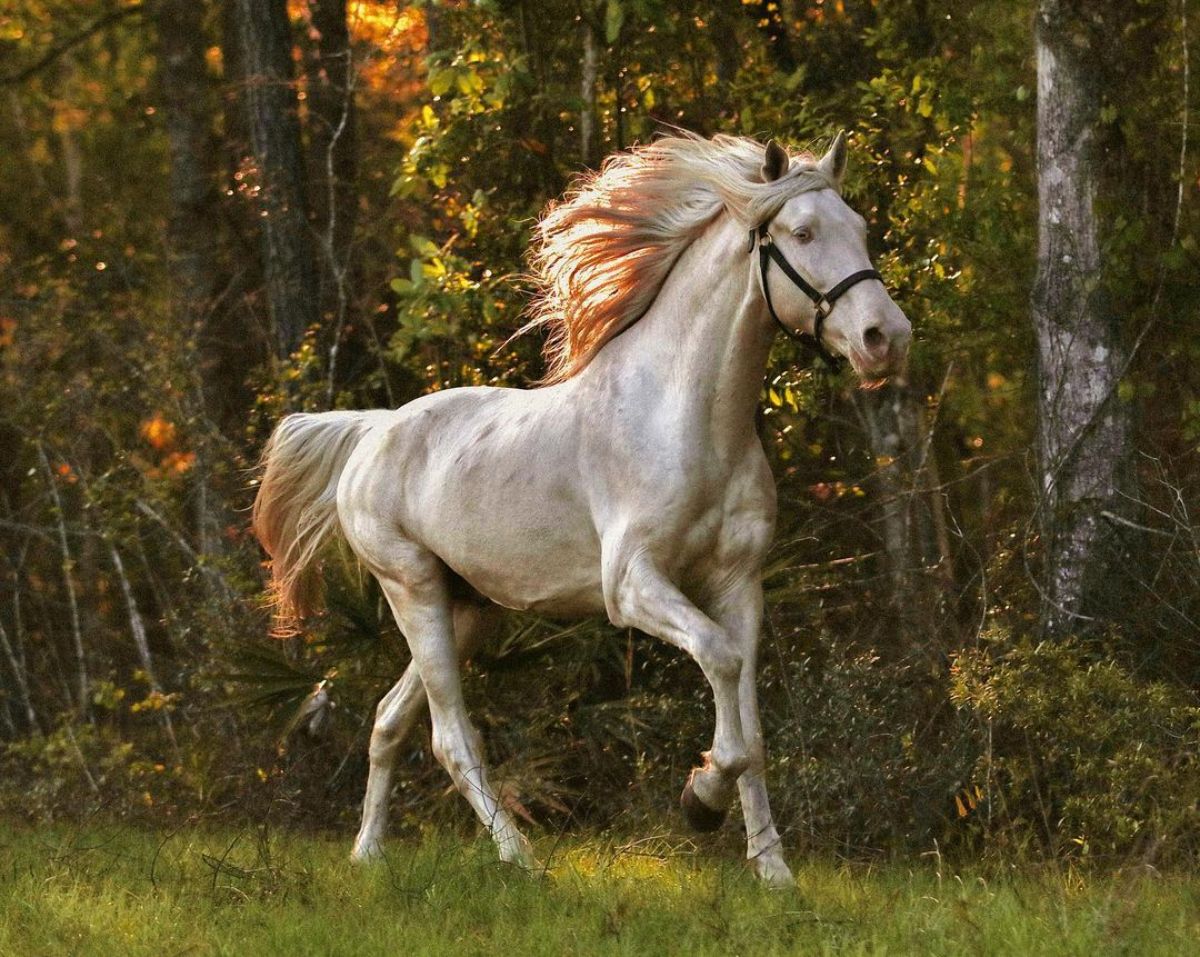 The Tennessee Walking Horse is a gaited horse bred for riding. Although they can be any color, the horses tend to be solid colors like black and dark brown. They can also have pinto spots or bay coats. The horses are well-muscled but are thin enough to be agile and pick up a fast pace.
Choose a Tennessee walking horse if you want an animal that's easy to ride. It has a calm and gentle disposition, so you won't have to worry about it getting spooked easily on the trails. It's also versatile and often used in cattle herding and forestry.
8. Mustang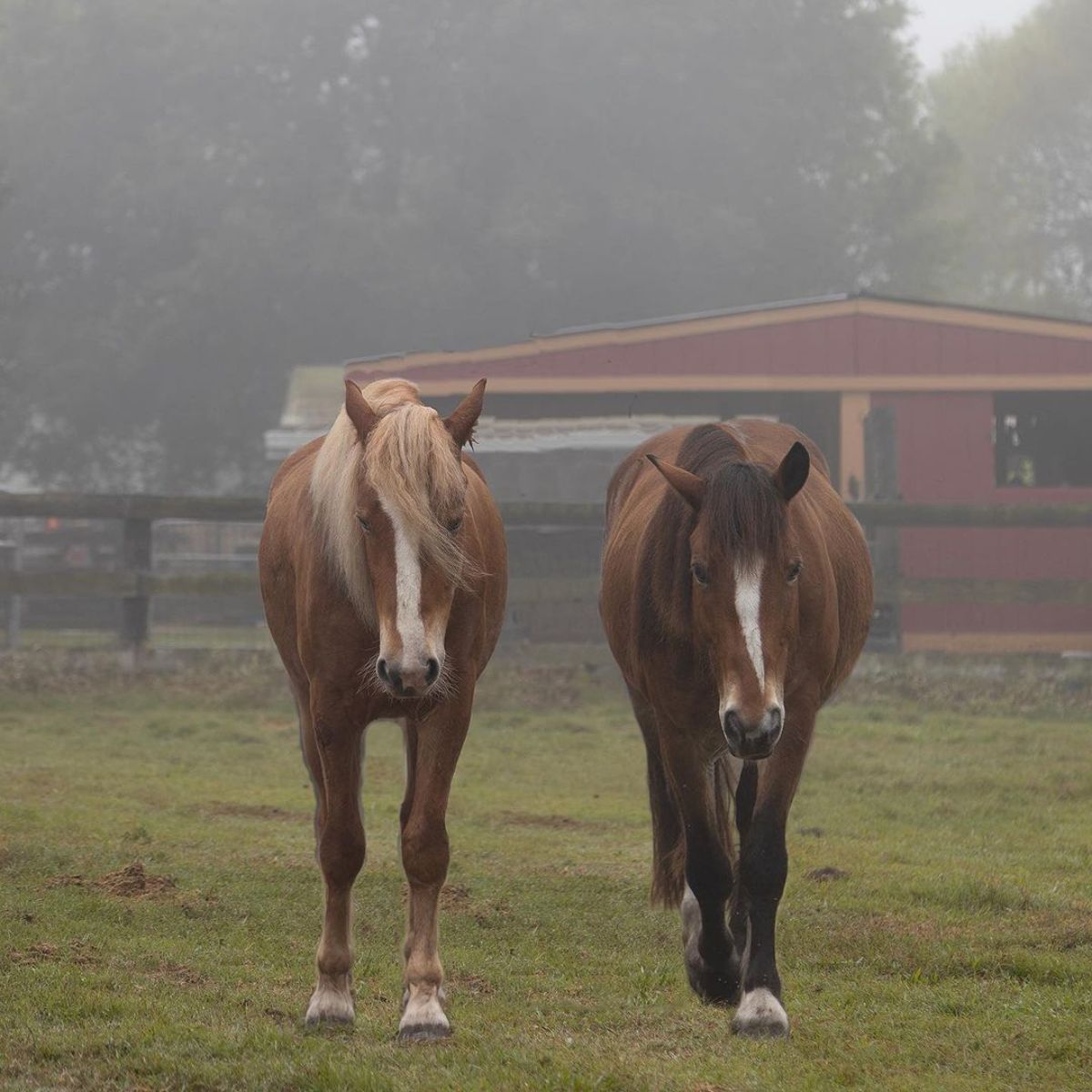 The Mustang is a free-roaming horse that was descended from Spanish horses. They're known for having a wild, carefree nature, but many are captured and trained for use as riding and working horses.
Mustangs are small and rarely get over 900 pounds and 15 hands. Their light weight makes them ideal for scaling mountain paths, but the horses are sturdy and muscular despite their small frames.
The horses are great for mountain riding because they're surefooted, light, and have a good sense of balance. However, some Mustangs may be wary of humans or require more patient training than other horse breeds. That's why they may be more suitable for experienced riders.
9. Australian Stock Horse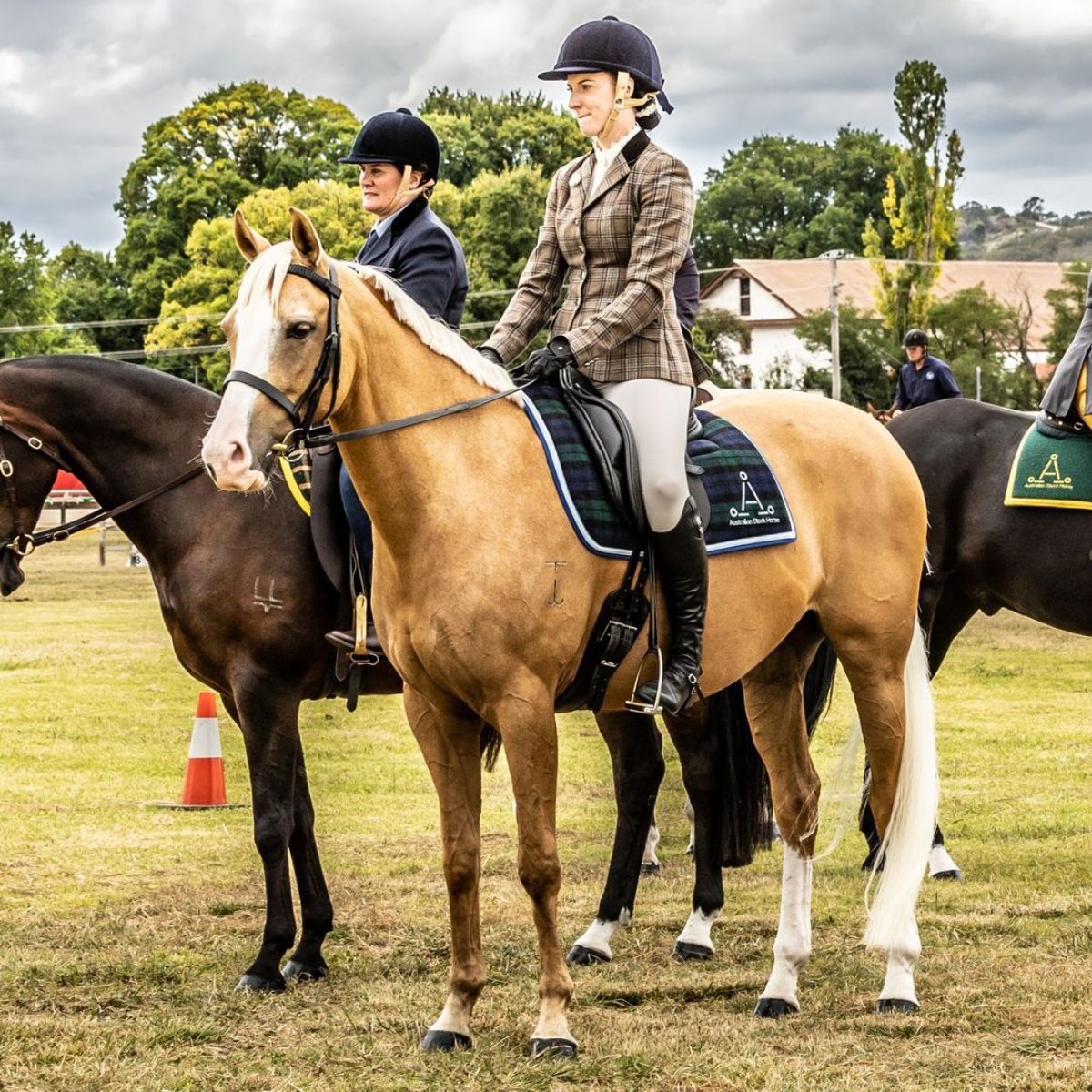 The Australian Stock Horse is a good contender for being used on mountains. It descends from Thoroughbreds and Spanish horses, also great mountain breeds. It's a high-endurance horse, meaning rugged mountain paths are easy fodder for these tough horses.
This horse has all the great traits of its ancestors, including intelligence, durability, and hardworking. They're also popular in various equestrian sports, including polo and show jumping.
The temperament of an Australian Stock Horse is typically friendly and willing to work. These horses were bred to work closely with humans in stock work and, as a result, can form strong bonds with their riders today. Thus, they make good companions on mountain trails.
10. Morgan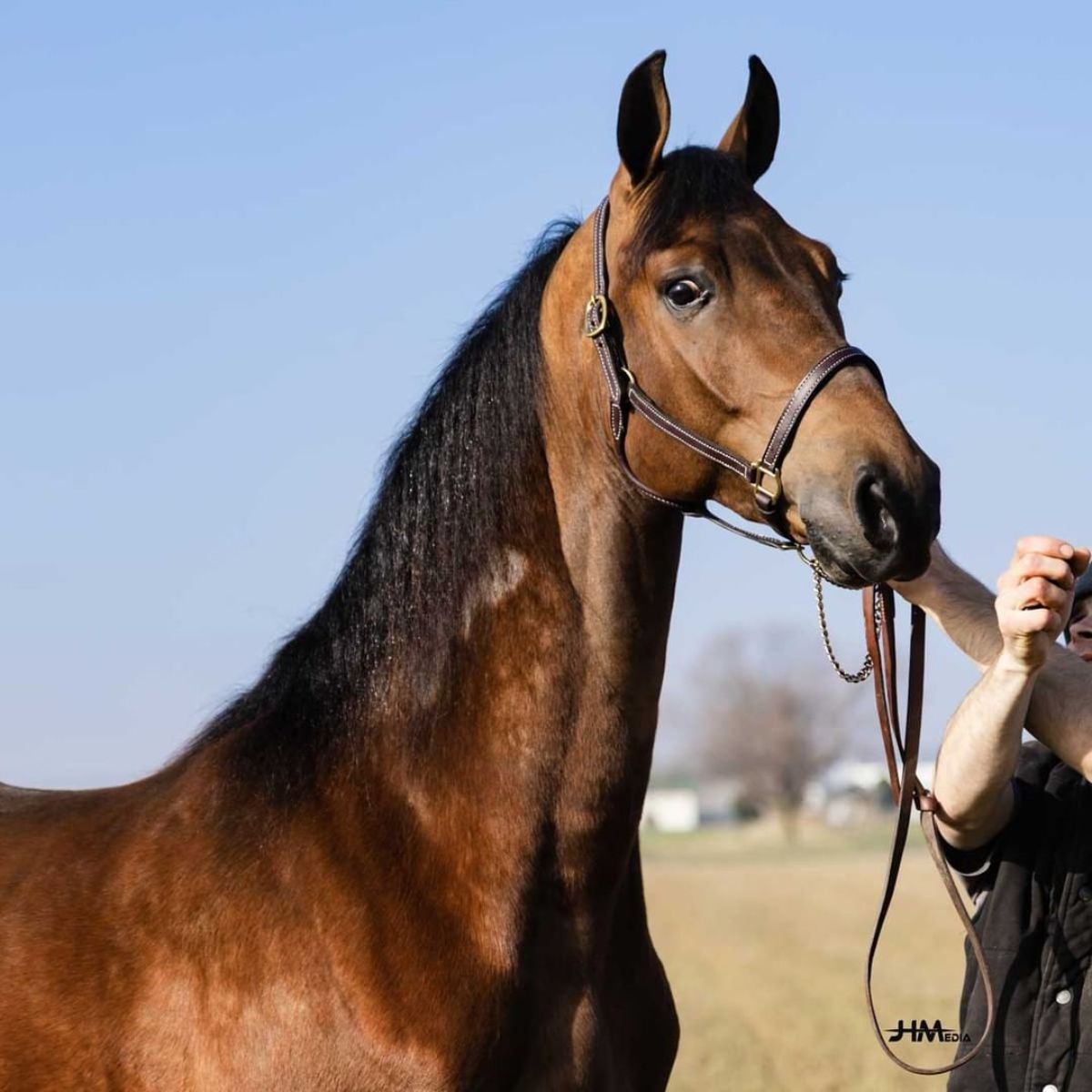 The Morgan is among the most popular breeds in the United States, named after its founder, Justin Morgan, a schoolteacher and horse breeder in Vermont. It's lightweight, compact, and has a great temperament with a friendly personality.
Morgans come in many colors, including chestnut, black, and bay. They may also have pinto patterns or light dapple coats.
This horse is readily available at many breeders, and mountain riders will love the horse for its powerful legs and balanced frame.
11. Thoroughbred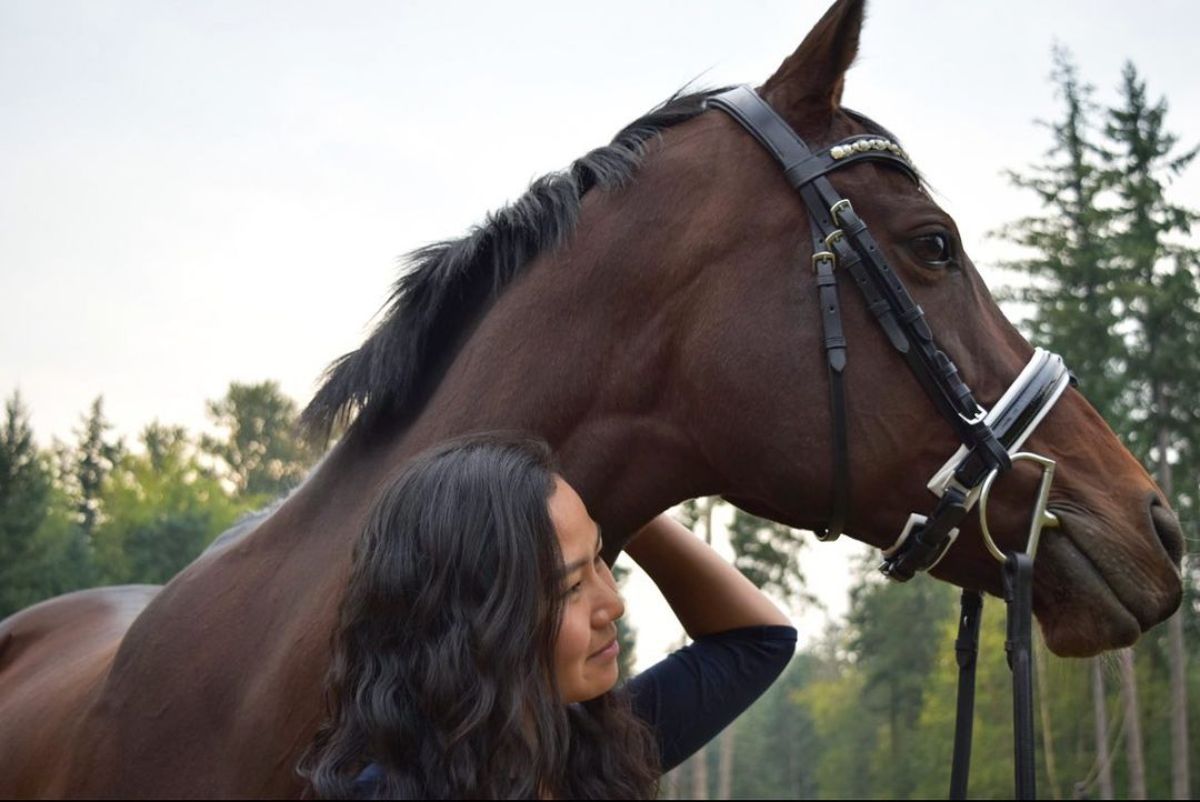 The Thoroughbred horse is a sleek, muscular horse developed in England for competition riding by breeding three main foundation sires with local mares. It's great at jumping and racing, but the agility and stamina of the horse also make it ideal for mountain riding.
Thoroughbreds are usually sensitive and high-strung, so riding these horses is best only if you are a skilled rider.
Thoroughbreds are usually sensitive and high-strung, so it's best to ride these horses only if you are a skilled rider.
Wrap-Up
Riding a horse through the mountains is the perfect way to see the scenery, but rugged mountain trails can often be difficult for horses.
Thus, the horses in this article are ideal for mountains, with sturdy bodies and calm, docile temperaments. You'll stay steady on mountain trails with any of these horses.