The best part about trail riding, whether in a competition or for amusement, is sitting on your best horse's back and taking in the scenery. The distinction between an unforgettable and horrible trail ride often comes down to the type of horse you choose.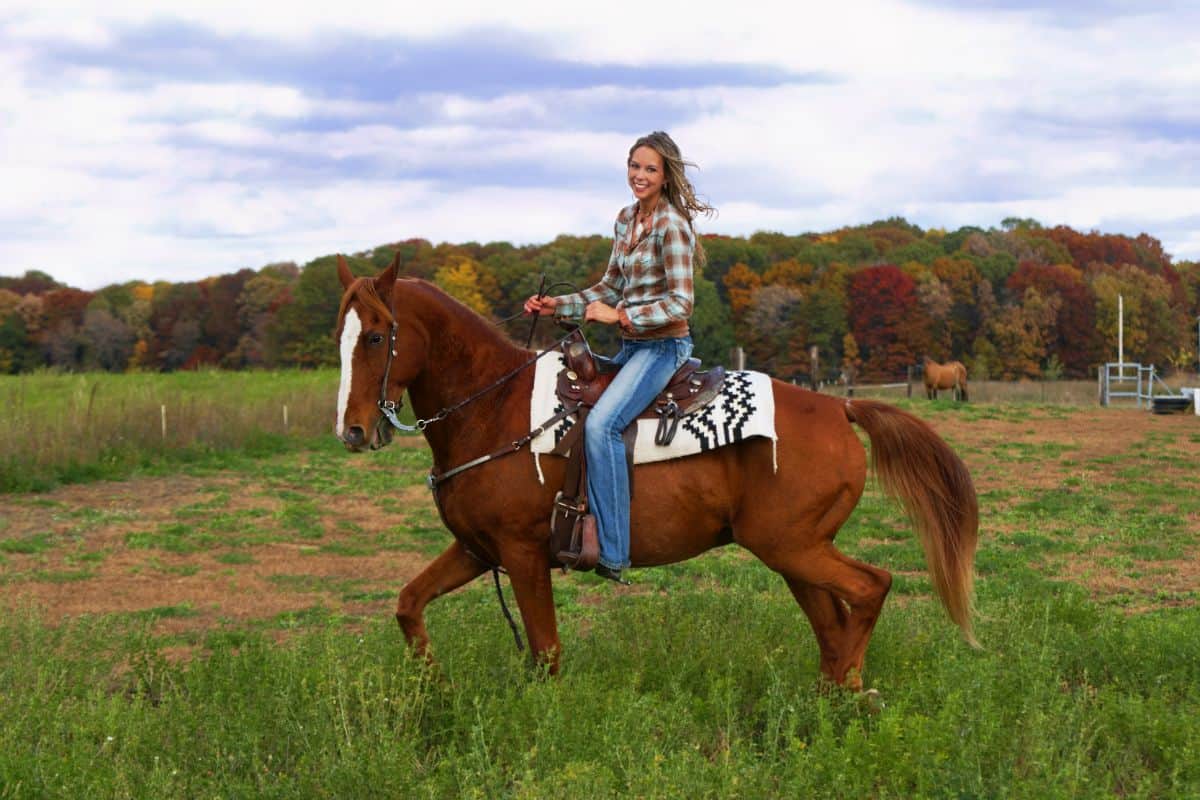 While there are a few qualities you should look for in a trail horse, their significance varies depending on the riding you wish to participate in. Here's our list of the best seven horse breeds for trail riding.
Jump to:
1. Quarter Horse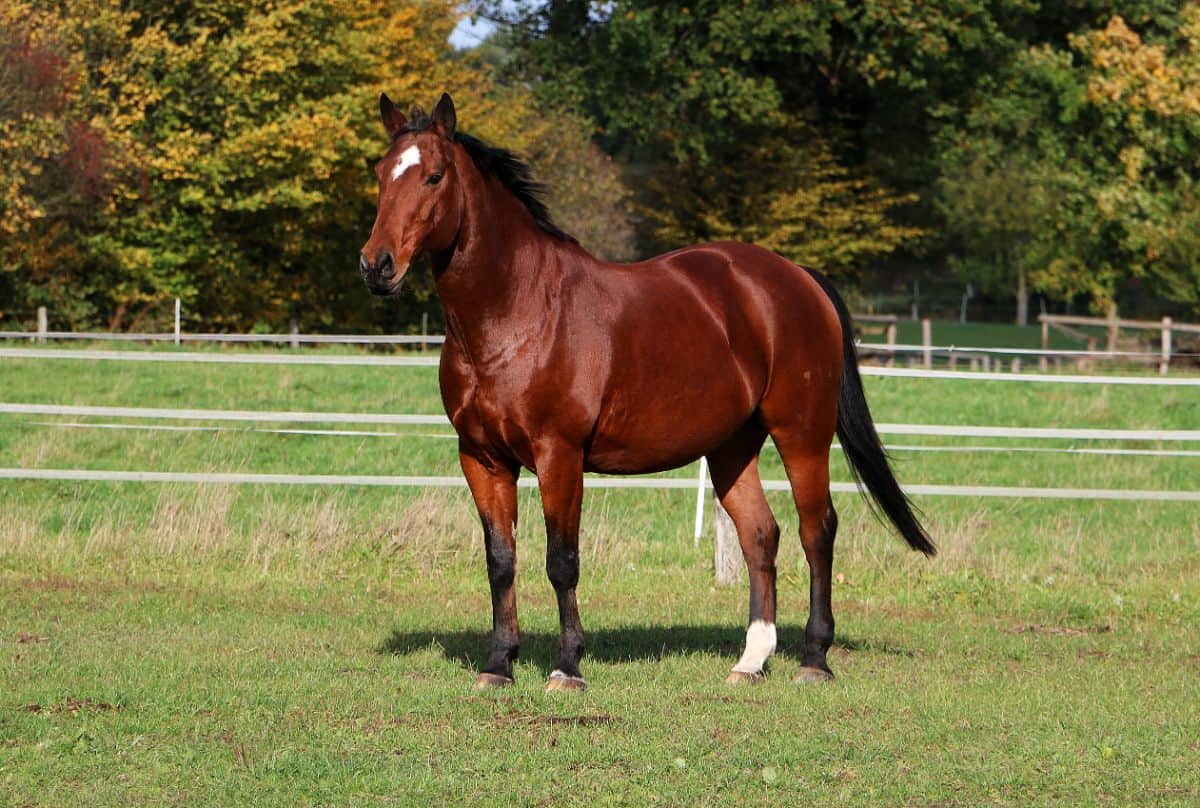 There are higher chances that the Quarter Horse is the first picture that pops up in your mind at the mention of trail riding.
Though most people used them for speed, the Quarter Horse grew into an ideal cattle horse because of their inherent cow instinct. That means they don't become anxious when riding through large cattle herds.
The breed's incredible stamina partly stems from saving their strength for when it matters the most. Furthermore, they're smart horses that don't panic easily and have a calm demeanor, making them suitable for riders of all ages.
2. Appaloosa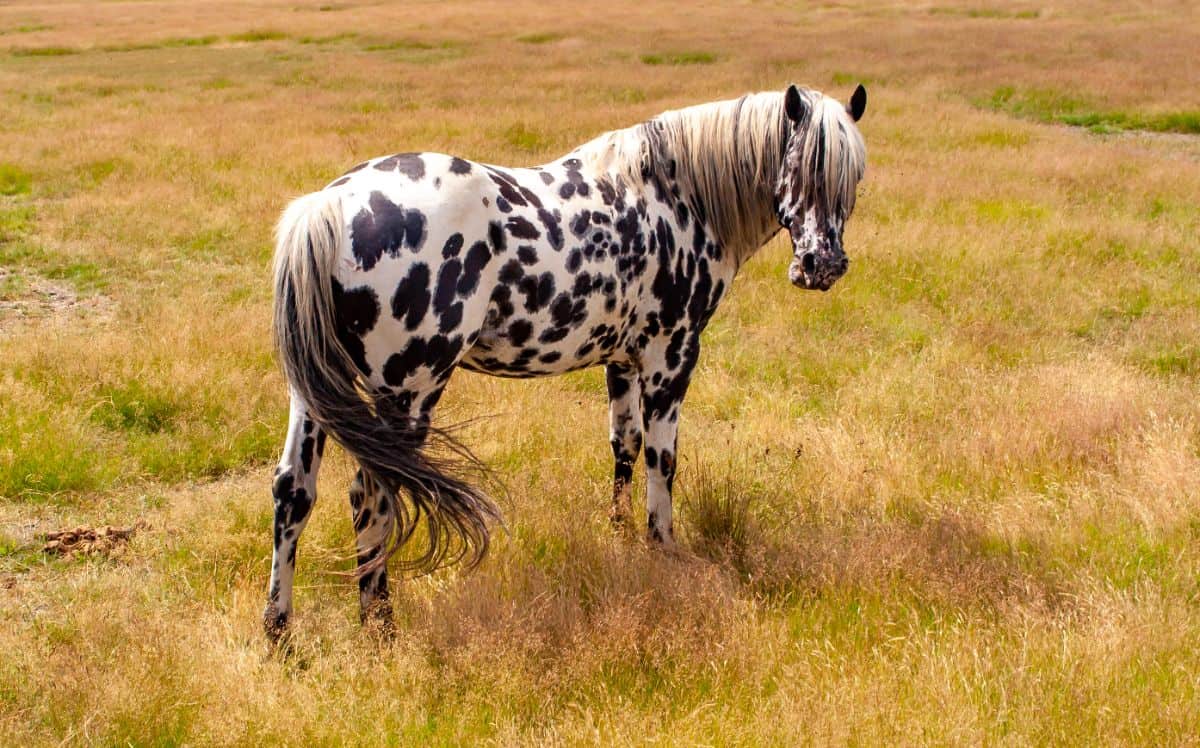 Appaloosas are exceptional horses because they are calm, smart, and loyal. The breed is also visually striking due to its signature spotting. Their hardiness and dependability (in all weather) make them excellent hiking partners.
They're well suited for lengthy rides thanks to their wild horse and Arabian ancestries. In addition, the horses demonstrate remarkable courage when dealing with novel situations and hurdles.
Young and old alike enjoy riding them. Getting an Appaloosa horse is advisable if you want an adaptable and confident animal to approach any obstacle along the trail.
3. Arabian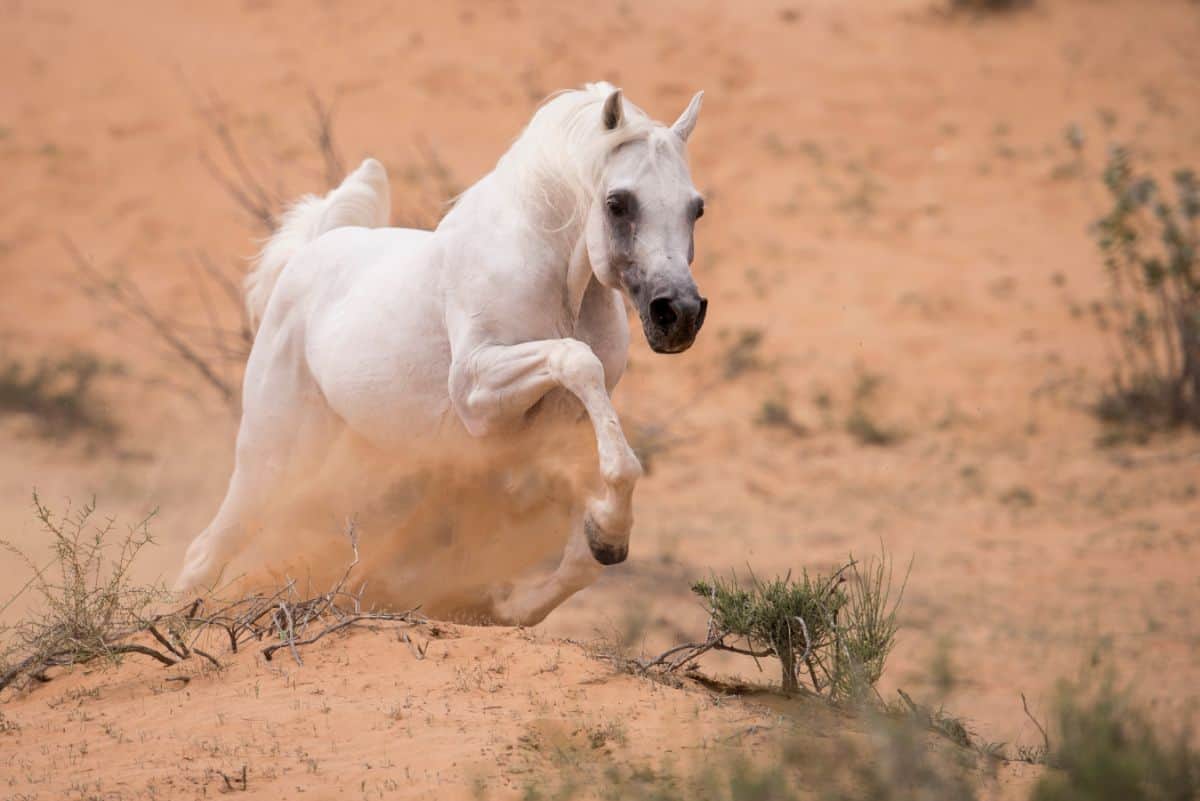 The Arabian horses' origin dates back to 3000 BC, rendering them among the earliest horse breeds still around.
These horses have roots in a dry climate, so they're adaptable to being without food or water for long periods and cover great distances while riding across the dusty wilderness. They make perfect trail riding companions due to their high level of endurance.
The horses keep calm and don't freak out even when seeing a leopard or predatory animal. Their lengthy strides make riding them a very relaxing experience. Moreover, they're obedient horses that will gladly do what you require of them and will journey wherever you direct them.
4. Icelandic Horse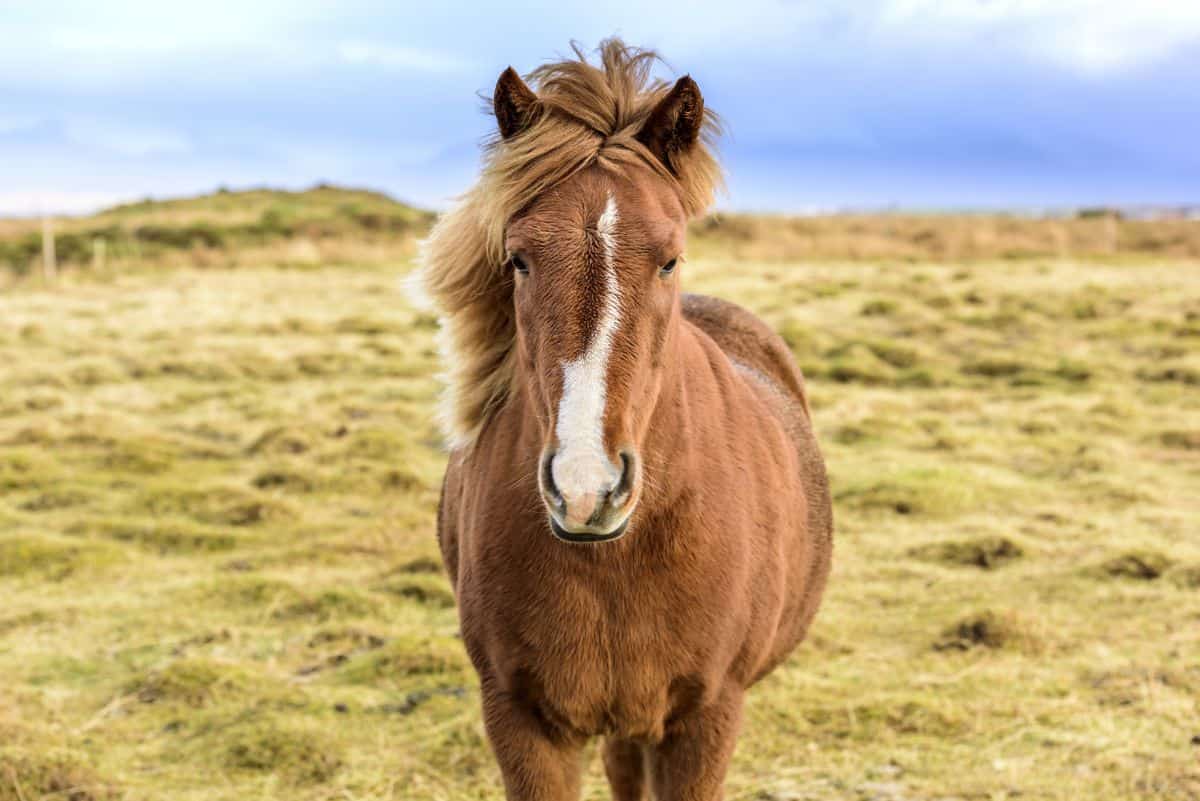 Icelandic Horse origin traces back to Norse travelers who brought horses from the mainland to new-found Iceland. They stand out from other breeds because of the distinct gait they can perform.
They're predominantly famous for the tölt gait, which is somewhat comparable to a trot, but it allows the horse to explode to very high speeds.
If you're looking for a trail companion, an Icelandic may be a good option because they're resilient and surefooted even in difficult terrain, thanks to their breeding in harsh conditions.
They're also well-known for being smooth-riding, long-distance mounts. Therefore, if you plan on covering a lot of ground, you'll appreciate how little this affects their stamina.
Despite their diminutive size, these horses have a muscular build that allows them to handle a greater proportion of their weight than many other horse breeds. That means they can carry even the heaviest riders.
Since there's no predatory threat in their native Iceland, they'll cautiously evaluate a new situation rather than run away from it. Although purebred Icelandic Horses are in the United States, you might have to search harder.
5. Mustangs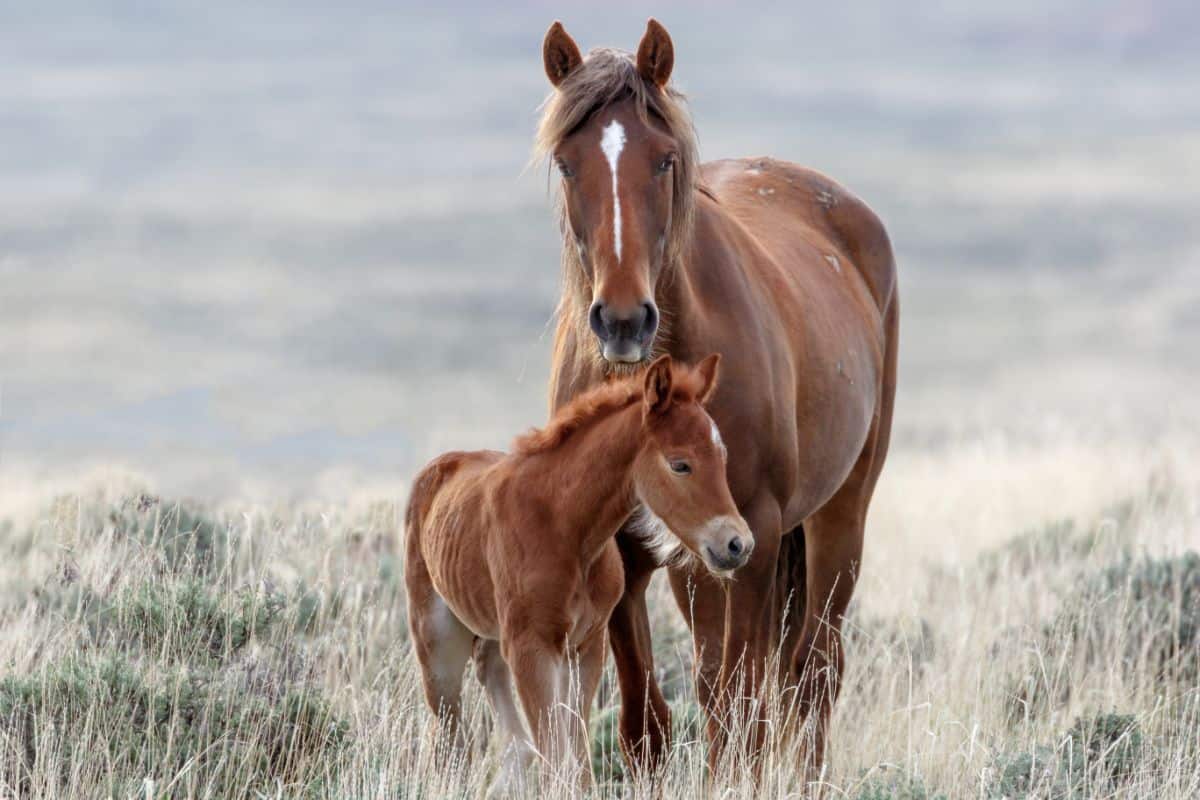 Mustangs are among the few horse breeds you'll find wandering freely in the United States. Their big, sturdy feet are well-suited for the western deserts' harshness.
They're low-maintenance animals surviving on shrubs and vegetation and traversing vast distances to get water. The breed has deep roots in American culture and hopes to achieve in the modern and future riding worlds.
They make perfect hiking companions because they have a sturdy build that can withstand harsh conditions in the wilderness.
Even though most of them have their origins in the wild and with no human interaction, they've shown to be reliable riders in various settings. To improve Mustang horse performance, you only need to provide it with the following things:
Clean water
Dry hay and grains
Salt block
6. Tennessee Walker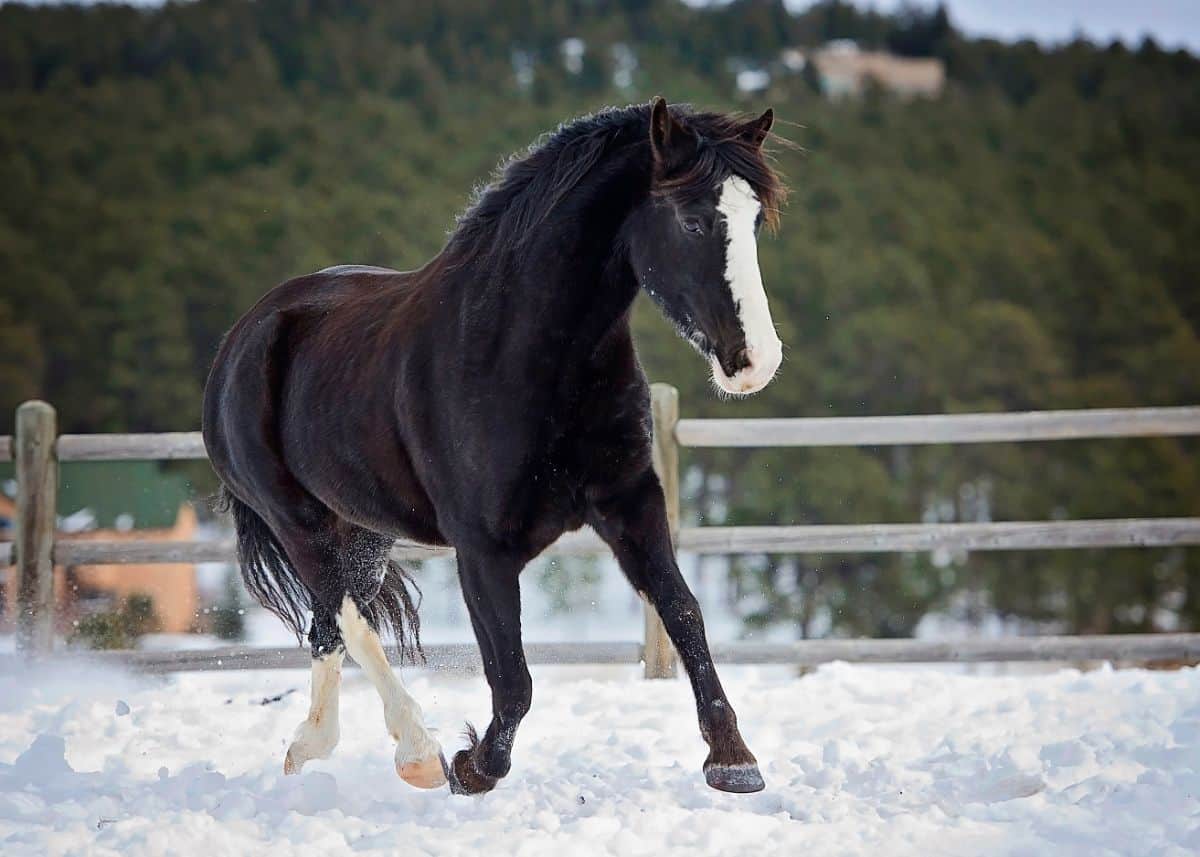 Unsurprisingly, gaited horses are particularly famous on the trail since they offer smooth rides. Regarding trail riding, the Tennessee Walker outshines all the other gaited breeds.
Initially, it was bred to serve a dual purpose of surveying farmland by day and towing the family wagon by night. The horses are highly prized for their smooth gait and speed.
The horses can cover vast distances in a short time without tiring. Their demeanor is placid, and they're not easily frightened. Individuals of all ages, including children, will find these horses easy to work with since they're gentle creatures.
The horses' motion is comparable to a rolling chair, making them incredibly comfortable to ride. You can ride a horse during the day or at night, meaning they have a lot of vitality.
Because of their ancestry, Tennessee Walkers are naturally adept at traversing uneven ground. They're very common across the United States, and it shouldn't be difficult for you to locate one for trail rides.
Tennessee Walkers survive harsh weather and threats, making them perfect for long distances. You only need to look for a fairground if you use Tennessee Walker horses.
7. Missouri Fox Trotter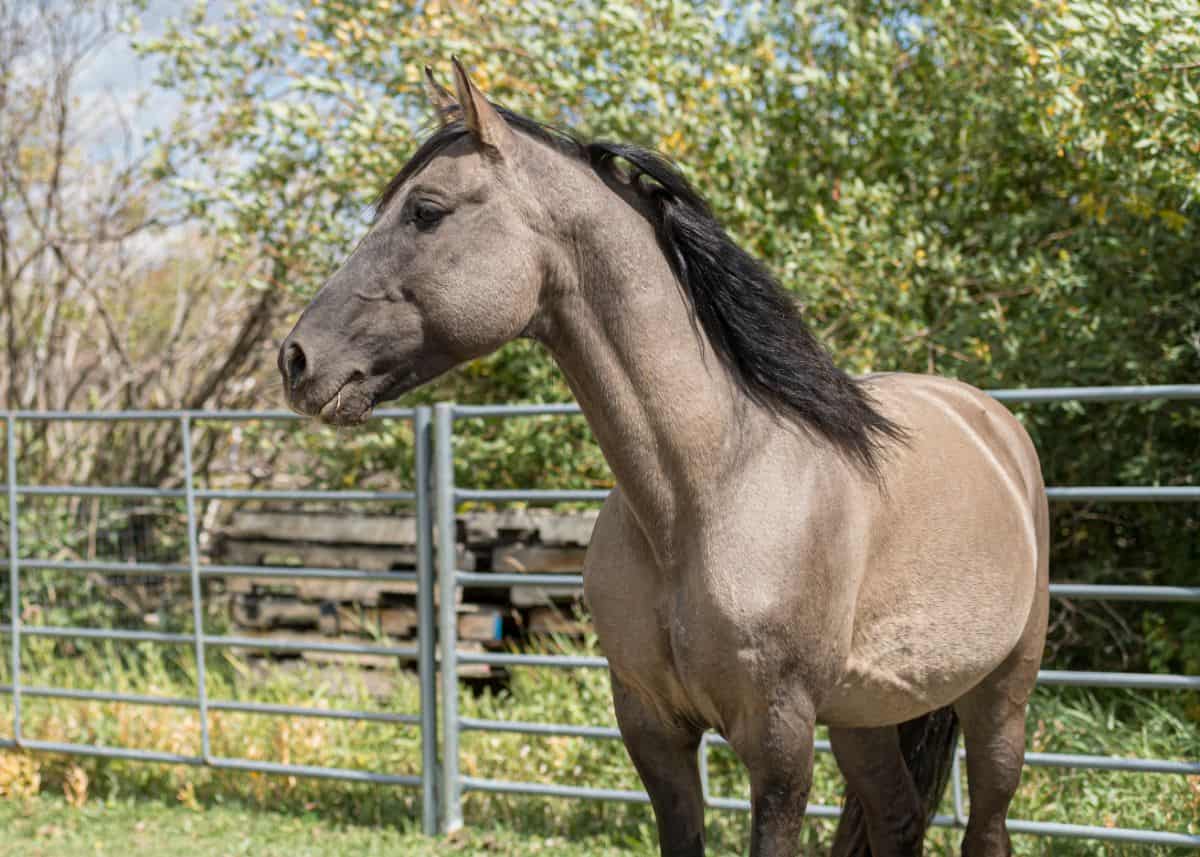 The breed's origin dates back to the 1800s. The breeder aimed for an animal to help with day-to-day tasks tending cows and farmlands and traversing vast distances.
The breed is notable for being gaited performing the "foxtrot," which entails walking with their forelegs and trotting with their back legs.
The horse's natural gait means their topline moves with as little variation as possible. That renders riding them a blissful experience. They can run faster with less exertion, allowing them to cover more ground while conserving energy.
These horses are sturdy and sure-footed and were designed to traverse the rocky Ozark Mountains. Furthermore, Missouri Fox Trotters have a stellar reputation for being among the most reliable trail riding mounts in the United States.
Final Thoughts
Although horses are unsuitable for trail riding, certain breeds offer an exceptional experience. A good trail horse should have a comfortable gait and a placid disposition. They need to be reliable and not easy to frighten.
When traversing trails, uneven terrains, and hills can be intimidating, having a sturdy horse to handle them is essential. Before beginning your search, you should clearly understand crucial characteristics. We hope our list of the seven best horse breeds for trail riding will aid in your quest.