Warning: Contains Graphic Images
Ravenwood Horse Farm in Virginia became the source of complaints over a year ago. When the property was investigated in February 2016, county officials discovered four dead horses buried in a shallow grave.
They also found and seized 40 other starving horses that were still alive.
During a trial earlier this month, owner Robin Vince of Crewe was found guilty of 26 counts of animal cruelty, including three felony charges. Although she awaits sentencing, it seems there has finally been a proper punishment for animal abuse.
"People have been complaining for a long time," Nottoway County Commonwealth's Attorney Theresa Royall told Richmond Times - Dispatch. "There were bones all over the property, horse bones. It was really tragic."
The 40 horses seized went to three different farms: Central Virginia Horse Rescue, Hope's Legacy Equine Rescue and White Bird Appaloosa Horse Rescue. Central Virginia and Hope's Legacy received 19 each, while White Bird received two.
The horses were in serious condition, ranging from thin to emaciated. They required treatment for various skin conditions; from ringworm to rain rot.
"This was one of the worst cases of intentional neglect abuse that I have ever seen," said Cindy Smith, CEO and founder of Central Virginia Horse Rescue. She said the horses even had hot oil poured over them in an effort to cure the rain rot. "We would literally pull the hair, lumps of skin would come off. It was really bad," she said.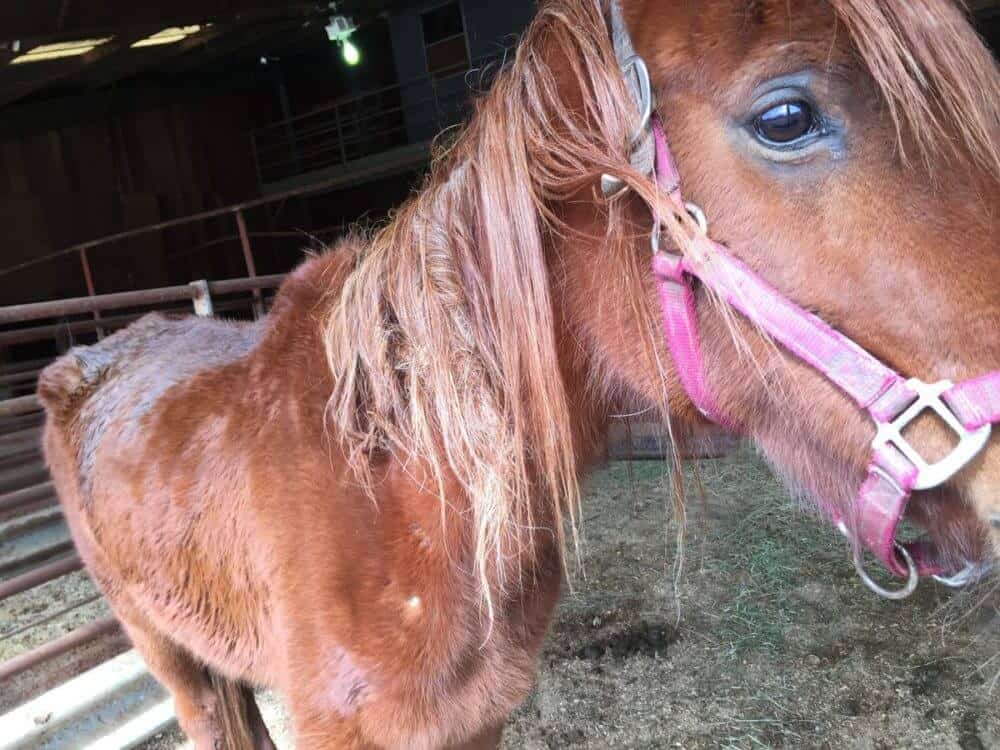 The rescue farms typically only take in one or two horses at a time, but this is the second time within one year that Hope's Legacy Equine Rescue took in such a large number. Executive Director Maya Proulx likened it to the Peaceable Farms case, where Hope's Legacy took in 29 of 101 starving horses.
 "I kind of hoped that that was going to be a one-time situation, dealing with a large case. Then to have the Nottoway horses come, another round of horses coming in in that condition was frustrating to deal with," Proulx said.
While Vince awaits sentencing, her son and daughter are also facing 44 counts of animal cruelty for their involvement at the farm. Rhiannan Vitiello, Vince's daughter, will be tried in October or November. Edward Peterson Jr., Vince's son, is expected to accept a plea agreement.
This isn't the first offense for Vince and her daughter, either. Vince had prior animal cruelty convictions in the past five years and Vitello was tried and sentenced in April for 20 counts of misdemeanor animal cruelty in a separate case regarding a horse farm in Charles City. Her sister was involved as well and will be tried in June.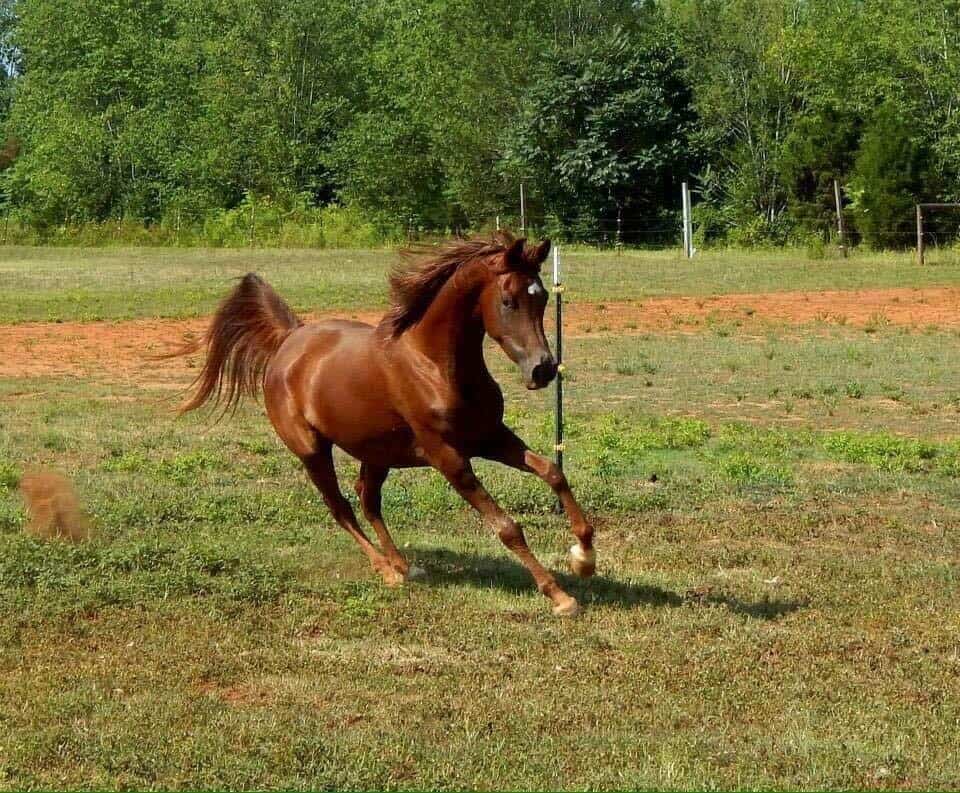 Hope's Legacy still has nine of the horses, in addition to the offspring of two horses that arrived pregnant. After being bathed and fed regularly, they all began to recover quickly.
 "It didn't take anything extraordinary," Proulx said. "They just needed basic care."
Central Virginia still has about 10 horses as well. While most only stay there for about 90-120 days, the Nottoway horses have been there over one year.
"I just don't understand how somebody could do that. Of course, we don't know, we make assumptions based on their behavior, but we honestly don't know what was done to them," Smith said. "These horses, we've had to go through months and months to make them understand this is not going to be a bad experience."
Thankfully, the horses are recovering well and will remain in good care the rest of their lives. Hopefully they will find loving, forever homes where they can live out their years in comfort and happiness.