It is said that kids say the darndest things, but what about horses? Check out this funny encounter between a horse and a donkey for a hilarious reaction to an "intruder" in the barn!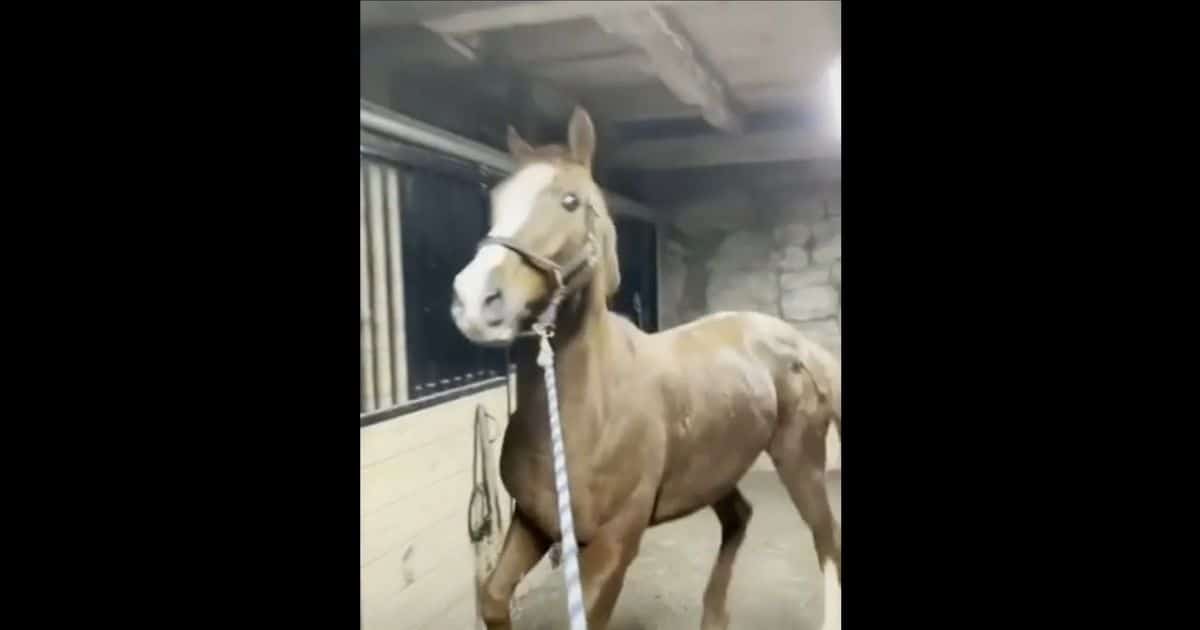 Horses may be one of the larger animals in the barnyard but their size doesn't make them less likely to startle easily. In fact, sometimes it seems as though horses are the worst about being afraid of the littlest things! In this case an innocent donkey was all it took to trigger the flight reaction from this horse.
It is always hilarious to see this giamt creature duck and hide from something small, and this video proves that! From the change in breathing to the obvious desire to run and hide, you won't stop laughing as Mr. Horse greets this barn visitor by surprise. While a donkey is no stranger to barns and ranches everywhere, if unfamiliar to a horse they could easily bring a startling, and funny, response.
This is just one more reminder that introducing anything new or different to your horse should be done with patience and caution. Imagine an inexperienced barn hand trying to calm Mr. Horse in this encounter. It could easily have been terrifying rather than funny.
Just because horses are typically gentle and loving doesn't mean you should act without caution. They are still easily a thousand pounds or more of lean muscle that can trample in an instant. So, while this exhange brings laughter it should also serve as a reminder to practice safety with any introduction in the barnyard.
We've already covered a list of irrational things horses are afraid of sometimes. I guess we should add donkeys too! 🙂 Check out that post 13 objects horses are afraid of for more things to watch for in your barn or on your next ride. Just because a horse is large and strong doesn't mean he or she is less likely to be afraid. But when they are - it is often a great laugh and hilarious exchange! Video Source Reddit
Check out the video: