I've seen many horses be "nosy" while the farrier is trying to do their job. I've even seen them lip at them, maybe for a treat or because they are contemplating a bite. But this horse, he's of a different breed. He seems to think that while he's getting his hooves done, the farrier would like a little attention….with this tongue!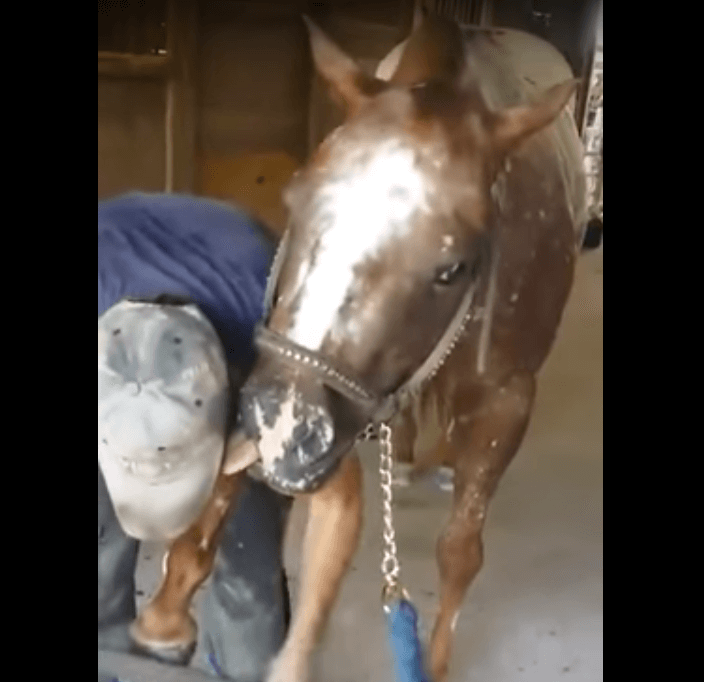 This pretty Appaloosa named Jack is a special needs horse who is certainly liberal with his affection – licking the farrier from his chin all the way to his ear – where he kinda camps out. Kudos to the farrier, who doesn't seem to get to grossed out by that large tongue giving him a wet willy!
We can just watch this again and again, it's hilarious. Does your horse lick the farrier? Tell us in the comments!