Hippotherapy has the ability to touch the lives of those who are willing to try it. Horses have the unique gift to be able to understand us without words, and their therapeutic capabilities are often overlooked. But Kelly Peterson, Founder and Executive Director of Acorn Hill EAAT in Motley, Minnesota knows just how powerfully therapeutic horses can be for those in need. It's why she's dedicating her life to helping others heal and grow through horses.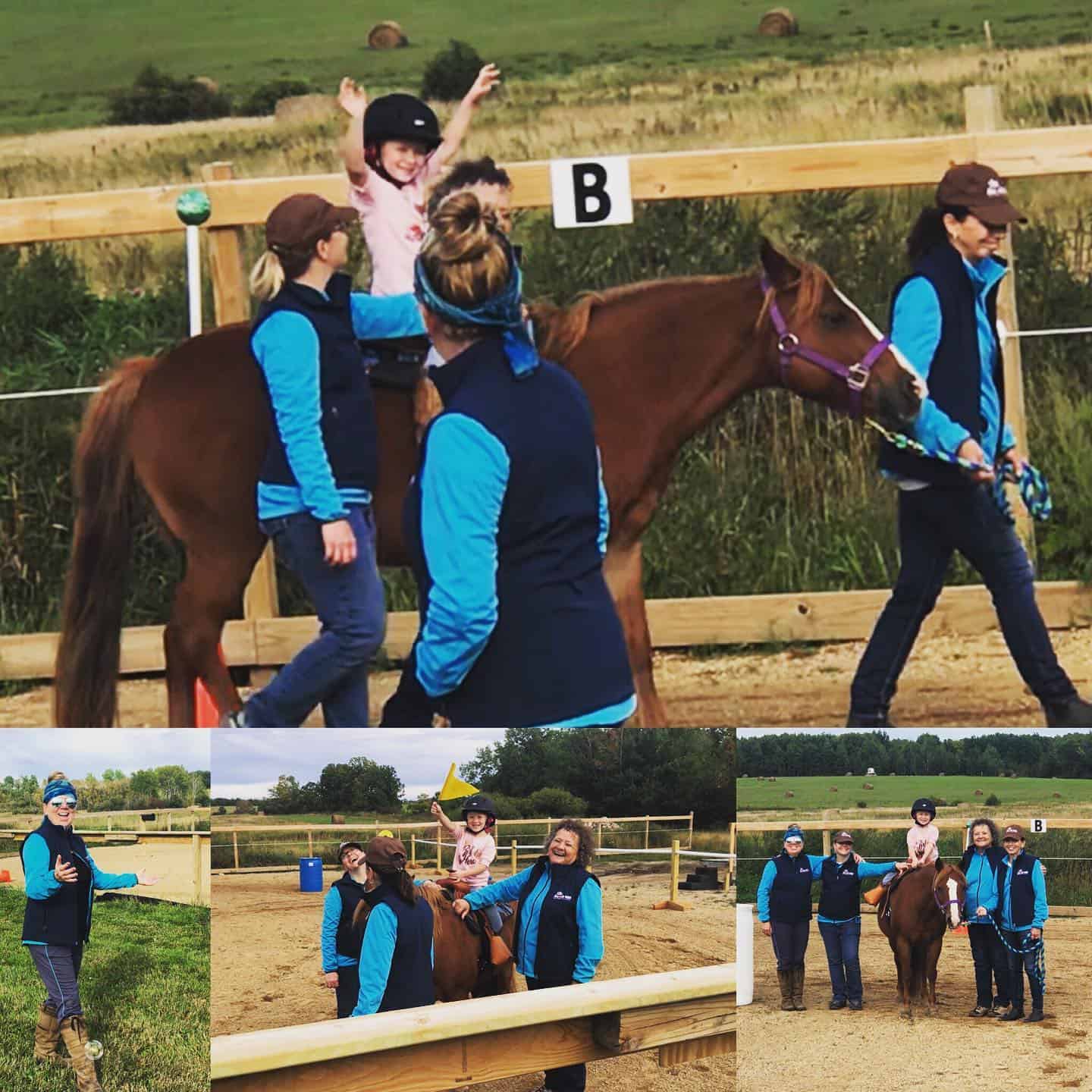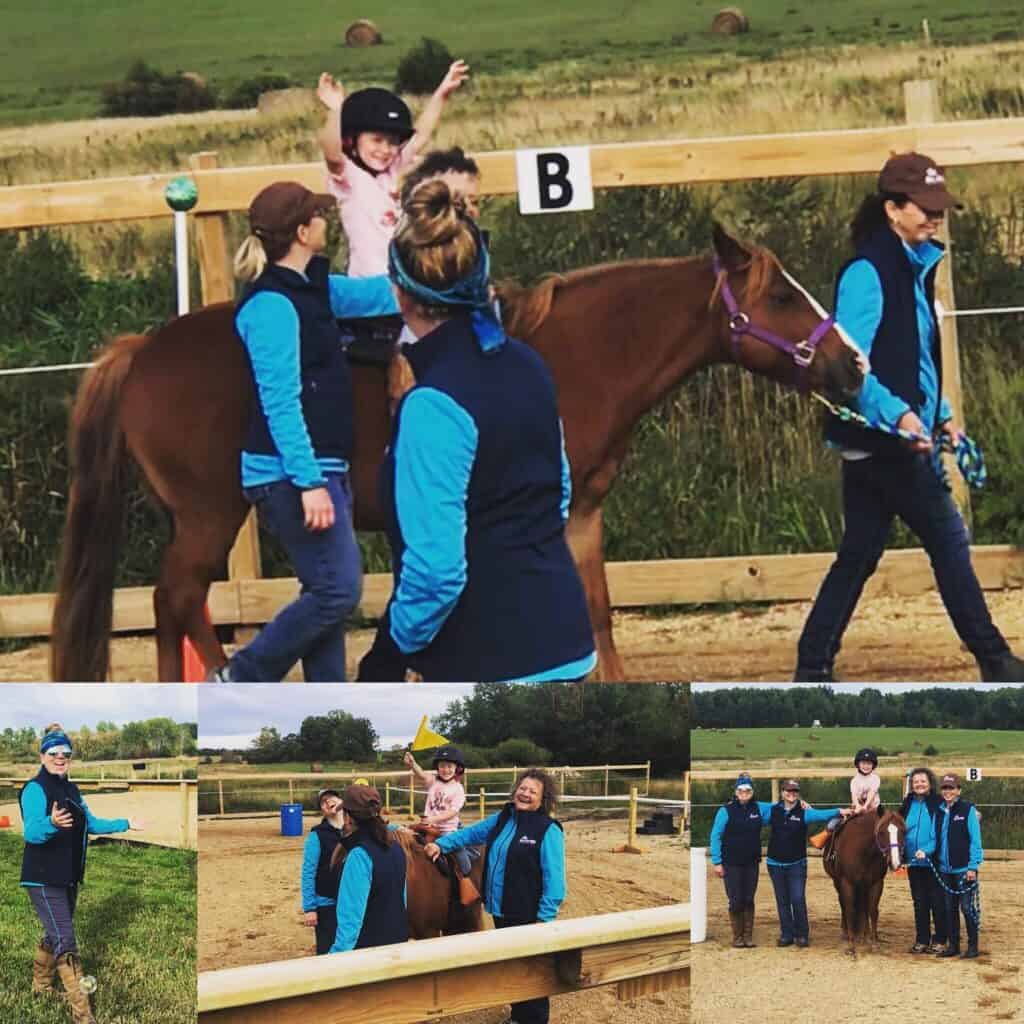 In February of this year, Kelly was given the worst news that any parent could ever receive. Her son, Paul, was killed in a snow mobile accident at the tender age of 18. When Kelly was that same age, she too experienced a life-changing accident when she was hit by a drunk driver and nearly killed. Kelly has put the immense pain and tragedy she's experienced into something positive, and envisions a year-round facility where she can help those with special needs both young and old. The Paul Peterson Arena, in honor of her late son who was taken from this earth far too soon, will be a place where she can offer indoor riding year-round for those in need. Minnesota's winters are long and harsh, so her therapy sessions outdoors can only last so long each year. Sometimes winters can last an upwards of six months, and that's far too long for those to not receive therapy in Kelly's book. She has work to do when it comes to helping others, and an indoor therapy center for Acorn Hill can change that.
I learned of Kelly's story and reached out hoping that I could connect with her and share her story with you all. Keep reading to learn more about her mission, and ways you can help her to honor her late son and help others in need, too.
1. What does hippotherapy mean to you?
Hippotherapy means everything to me, because of its unique, life-changing capacity thanks to the connection between people, horses, and how they can physically improve us with their warmth and rocking gait. Hippotherapy strengthens the rider's core muscles, which in turn builds balance, strength, coordination, social skills, confidence, happiness and an overall sense of well being. I have watched a child with Cerebral Palsy begin to sit tall on his own as his core muscles strengthened. While on the pony he began to make purposeful speech sounds ("Buh" for bubbles) and control his saliva. His gait became smoother after dismount and he began talking at four years of age. Another rider, diagnosed with a genetic syndrome, was given a long list of "can't do and never will." Imagine our surprised delight as she also began to sit up tall, hold eye contact, smile, take toys out of the mailbox, make choices, enjoy time on her tummy as her little legs fluttered.
According to the definition below, where "equine movement is used as a therapy tool. . ." while scientifically true and correct, there is so much more. In a word? I say Hippotherapy is magic. What Is Hippotherapy? The term hippotherapy refers to how occupational therapy, physical therapy and speech-language pathology professionals use evidence-based practice and clinical reasoning in the purposeful manipulation of equine movement as a therapy tool to engage sensory, neuromotor and cognitive systems to promote functional outcomes. Best practice dictates that occupational therapy, physical therapy and speech/language pathology professionals integrate hippotherapy into the patient's plan of care, along with other therapy tools and/or strategies. (For more info, click here.)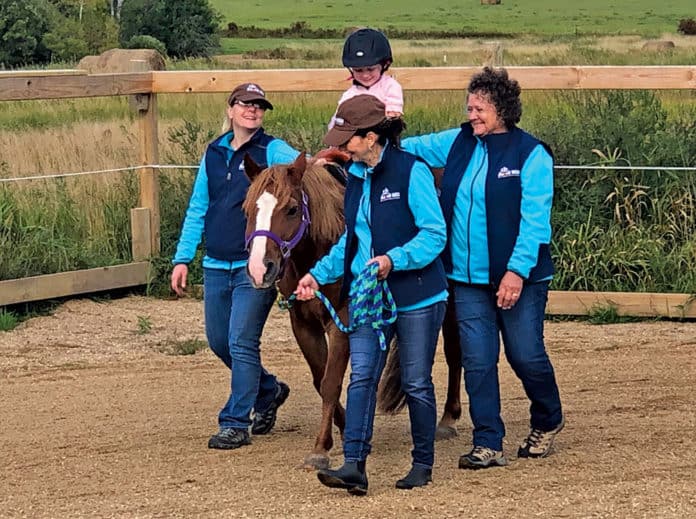 2. How many therapy horses do you have total?
Currently we have two ponies. There are five stalls on the east/public entry end of the plans for the heated, covered arena. Horses will be added to our herd in order to carry older/heavier riders. We will also work to fund a lift to safely raise a wheelchair bound larger youth or adult onto the back of a trained therapy horse.
3. How has the pandemic affected your work?
The pandemic happened within a couple of weeks after losing our son. We are so grateful that students were able to come to the funeral, and they did so in school buses for safety and to avoid parking dilemmas at the church. Some family members ended up in quarantine with us, and it helped us bear the grief and survive being idle. When asked about travel, President Trump recommended Americans "stay home and enjoy their living rooms." With the whole world shutting down it felt ok to shut down ourselves. Without it, there would have been tremendous pressure to perform as I tend to do program work seven days a week.
After my near-fatal car accident in 1988, it was extremely difficult and frustrating not to return to a full load of college classes. In fact, I went to a sequential spring quarter freshman English class with my jaw wired shut, on crutches over ice, because I didn't want to fall even further behind. That drive to keep up and maintain my work had no hold on me this time. It was like I had permission to cry, mourn our loss, and be comforted by others without distraction.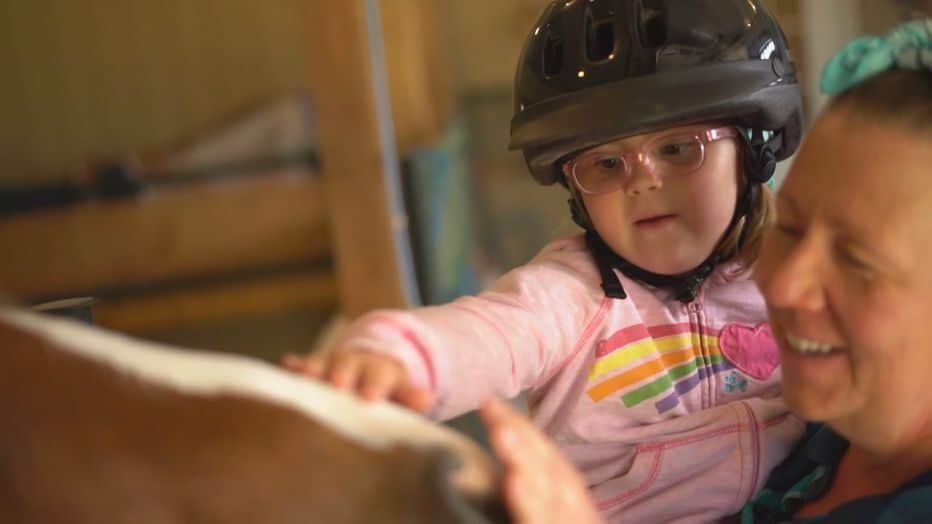 4. What's something special you'd like people to know about your horses?
The answer lies in the question. Our therapy horses (and ponies) are very special. In fact, I say a PATH International therapy horse is like an Earth-bound unicorn with an invisible horn, because typical prey responses to the world around them can be ignored as they focus on the people, the rider, and their job. Ruby is featured in our children's picture story book Ruby to the Rescue where the author Jennifer Hines (rider Willow's mom) does an incredible job describing all that Ruby has to do within a session. Shorty is on loan to us and has magically been able to step in and replicate Ruby's abilities while she has been recovering from lameness. Besides soundness, these horses must have heart and a mindset that is very rare and hard to find.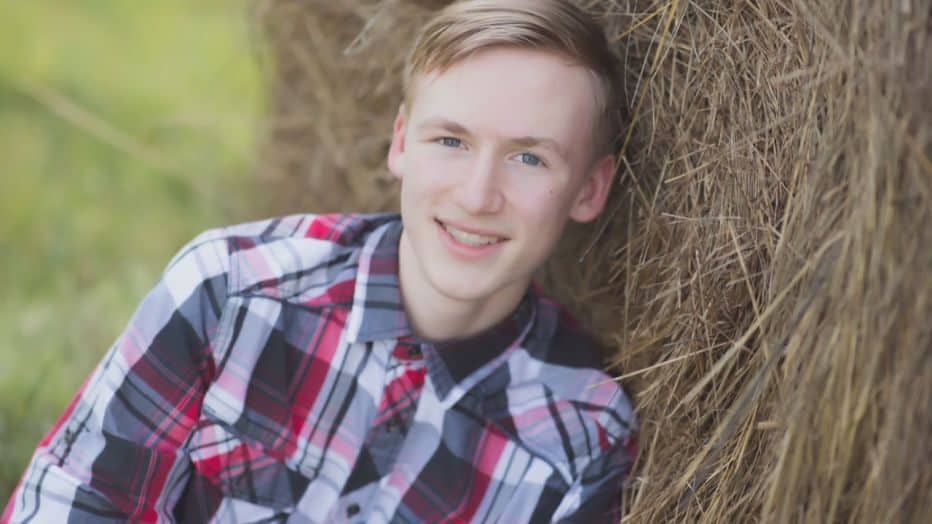 5. What would it mean to you to see your dream of Paul Peterson Arena coming true?
Seeing the arena being built will give me strength. I almost died when I was eighteen but didn't. Within a couple of days coming out of the eleven-day coma I thought how "cool it would be to put a child who can't walk on the back of a horse." That was more than thirty years ago, and in small and big ways, over time I have worked hard to make that happen. Paul was a beautiful person, both inside and out, who did die at eighteen years of life. The mental health pilot program we already had in the works has been saving me. I want to provide the same kind of healing with the help of horses for people in my community. Because we live in central MN we are very limited in an outdoor arena due to seasons and weather. A covered, heated arena will more than double the timeline of our important work of helping children and adults with special and emotional needs. In fact, the full title is the "Paul Peterson Arena: A Place for Comfort, Strength and Healing." And I know, from way up in Heaven above, that Paul Peterson thinks that is cool.
Maury Glover from FOX9 News (Minneapolis/St. Paul) caught up with Kelly as part of his Maury's Stories series, check out their video below. (Also, grab a tissue!)
If you'd like to help support Kelly in her mission to see the Paul Peterson Arena come to fruition, you can show your support here.
I'd like to personally thank Kelly for allowing me to share her story with all of the iHeartHorses readers. The world could certainly use more people like her who are driven to help others, even when faced with heartbreaking loss. You're an angel in my book, Kelly.