Full-blown winter is upon us and we all want our horses to be cozy and snug as a bug in a rug. Even if we do not show during the winter and don't mind the fuzzy winter coat, we still want our horses warm and comfortable. For those of us that do show all year long, we want to keep that short and sleek summer coat, so blanketing is a must. But putting a blanket on your horse can come with a real frustrating price – rubbing off some or all the mane. Here are a couple of ways to dodge the sacrifice and encourage luxurious manes all year long!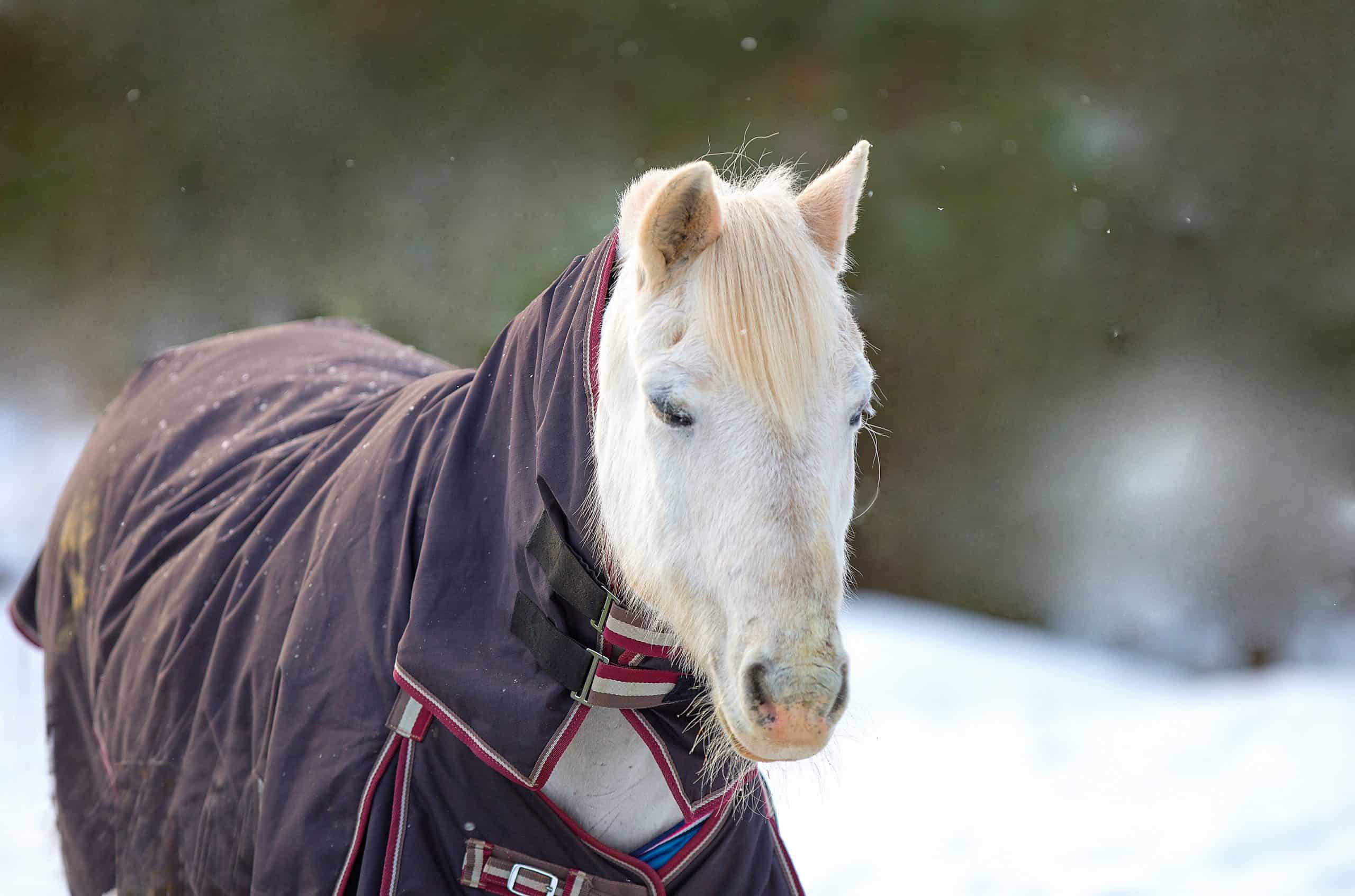 Keep it Clean
The easiest way to ensure mane health is by keeping it clean. When your horse's mane becomes matted and full of dirt, there's an increased risk of it breaking off. Before grabbing that brush or comb, wash the mane and apply a conditioner. If washing isn't possible, grab a detangler like Mane and Tail Detangler and a large-toothed comb. Cockaburs and fairy knots will come out easily with a few spritzes of detangler and patient fingers. Remember, start at the bottom and work your way up! Keeping your horse's mane clean under the blanket will also prevent breakage because keeping it slick will allow the blanket to slide over it instead. Ideally, you should wash and condition your horse's mane every other week, but not more than once weekly so natural oils aren't being stripped.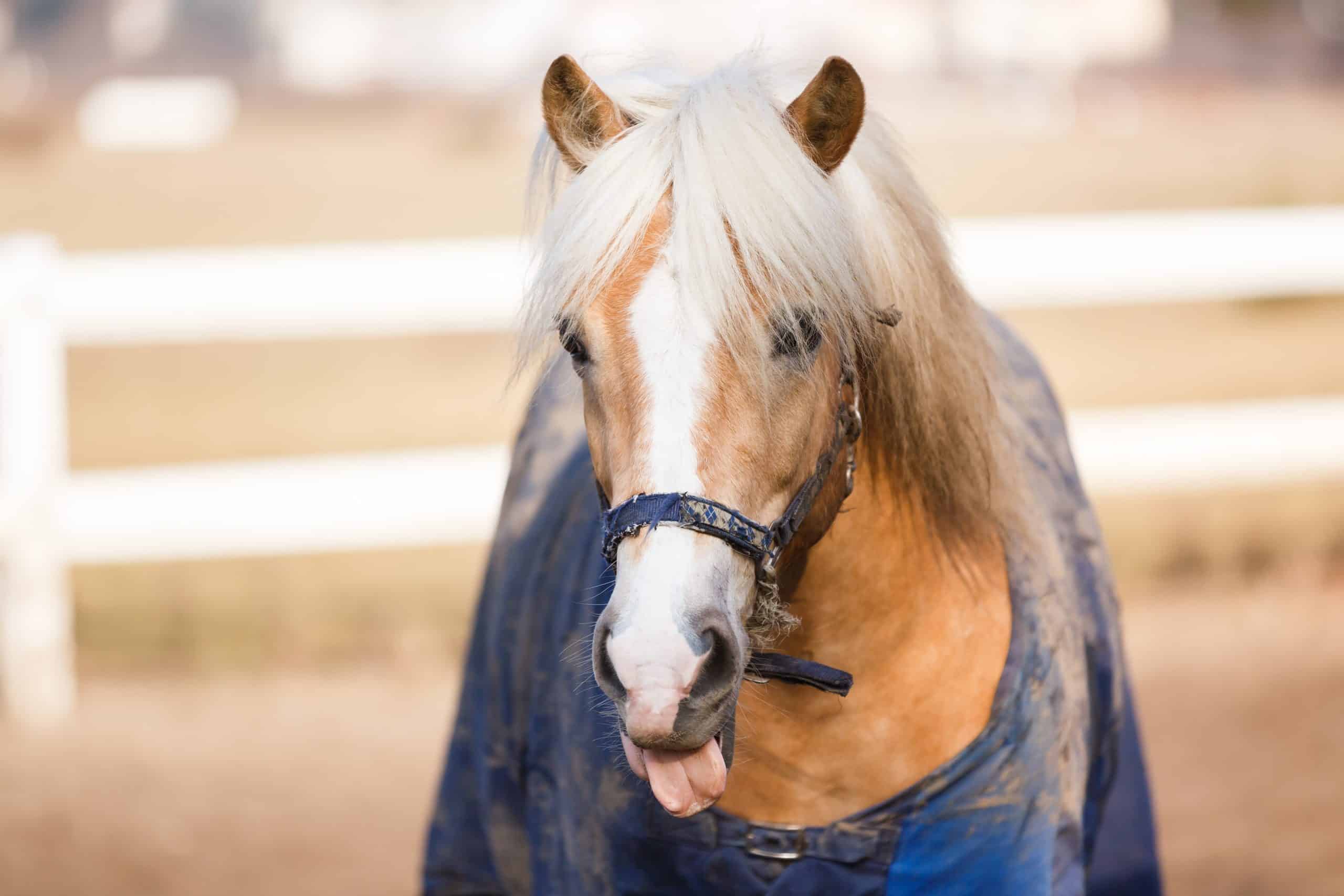 Perfect the Braid
Braiding your horse's mane loosely can also help keep it healthy and free of tangles. If you use a blanket with a full neck cover, plaiting may also help prevent mane loss through the winter. Just be sure it's not too tight and check it often!
Proper Blanket Fit
Ensuring a blanket fits your horse is SO IMPORTANT. Your horse should be able to move freely under a proper fitting blanket, but it should still be snug enough. Shoulders and hindquarters should be covered. Withers should be also be covered and not a lot of blanketing should be draped over your horse's tail. If a blanket is too tight, it will cause rubbing and hair loss and if it is too big, it looks super loose and baggy and can also become dangerous.
Get Creative
If your horse's blanket doesn't have a lot of cushion in the neck area, add to it! Soft and fuzzy polo wraps or other material not in use can be sewn into the neck opening of your horse's blanket to add extra padding. Nylon hoodies can also prevent manes from rubbing off, however, they are not waterproof.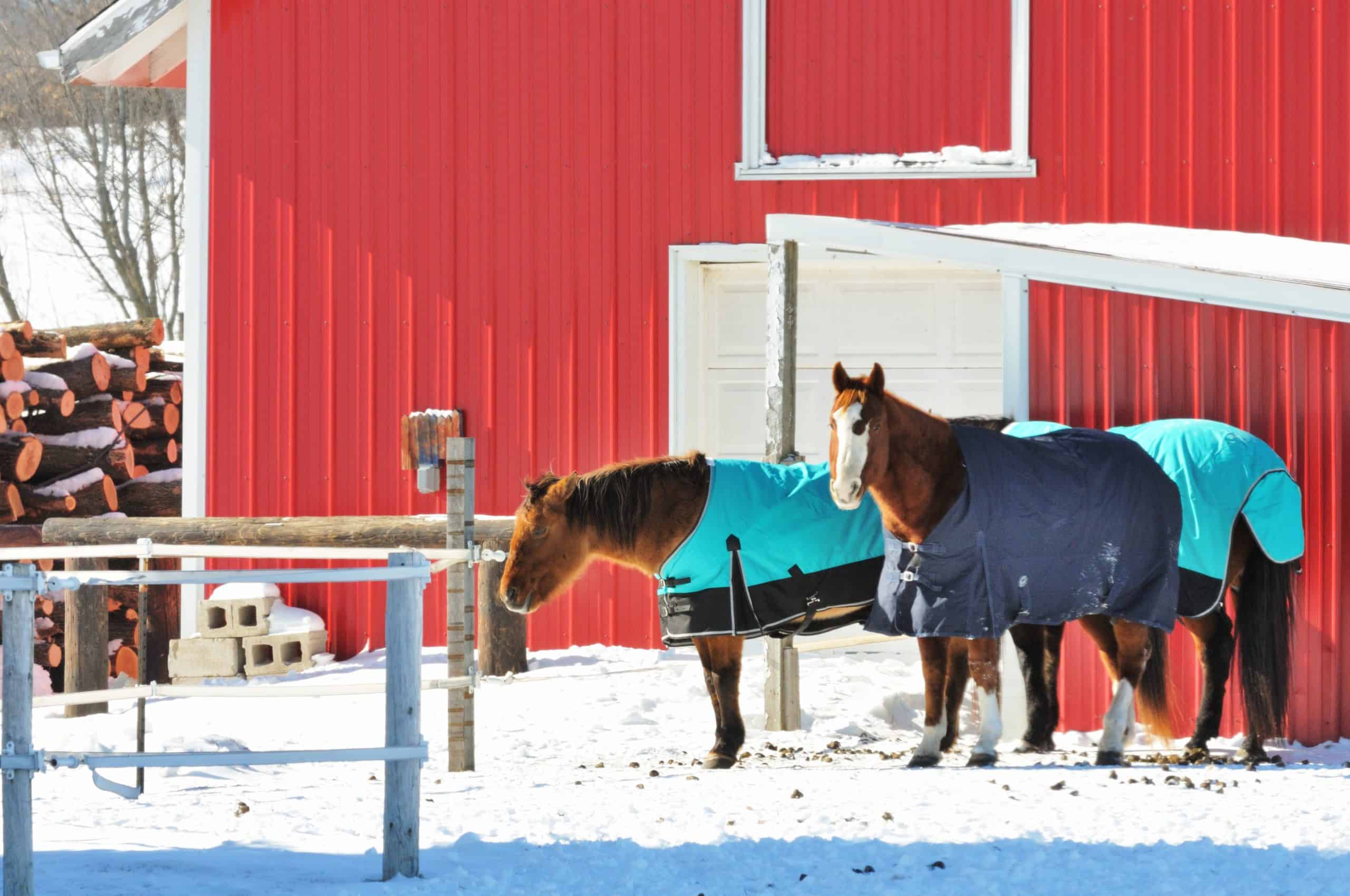 Nutrition
There is literally a horse supplement for everything. A supplement that has proper amino acids, protein, vitamins, and minerals can encourage a gorgeous coat. A healthy nutrition plan can always help your horse look and feel their very best.
As equestrians and horse-crazed people, we take so much pride in the looks of our horse's mane and tails. How do you keep your horse's mane looking like it should belong in a Pantene commercial even when it wears a blanket?
About the Author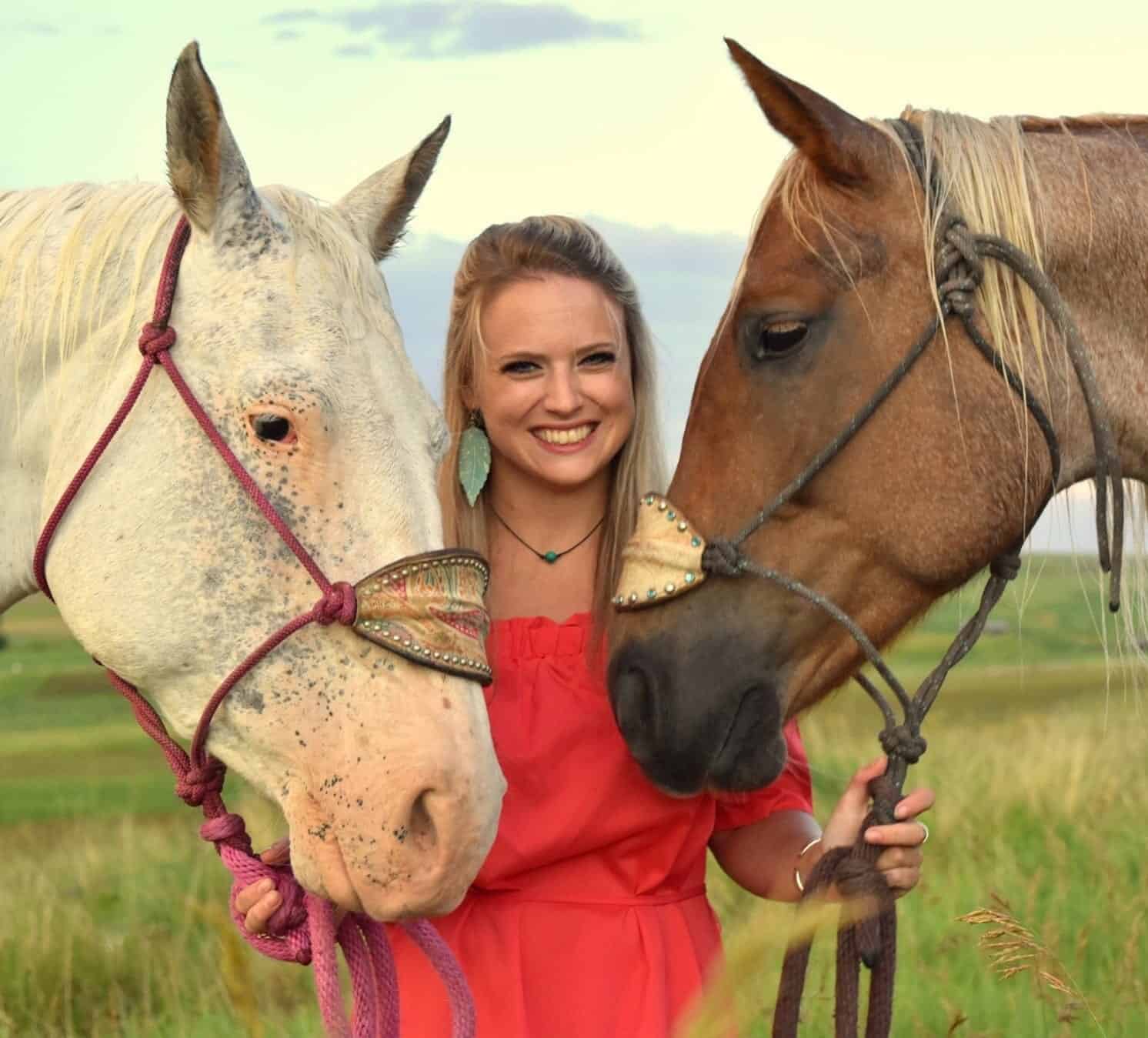 Dani Buckley is a small-town resident in Montana. She is a veterinary technician manager and mom of eight four-legged kids – 5 dogs, 1 cat, and 2 horses. When she moved back home to Montana, her horses and her dogs moved with her (Carbon and Milo). The pack grew by three when she moved in with her boyfriend, Cody. Altogether there is a German Shepard (Lupay), a Border Collie (Missy), a Blue Heeler (Taz) and her two adorable mutts.
Her horses are her free time passion – Squaw and Tulsa. Dani has owned Squaw for 17 years and this mare has made 2 trips across the country with Dani! Squaw is a retired rodeo and cow horse. Her other mare, Tulsa, is an upcoming ranch horse. The girls have an unmatched personality and bond with Dani. She has been around horses her entire life and rodeoed throughout highschool and beyond. Now, she enjoys riding on the ranch, working cattle and trail riding.