In life, friends come in all shapes and sizes. We often see stories of bonded pairs of animals of the same species who are friends. But there is something magical about interspecies friendships that makes our hearts skip a beat. Sometimes I feel like there is so much we can learn from our animal friends, and Champy and Morris are two of my favorite four-legged best buds there are.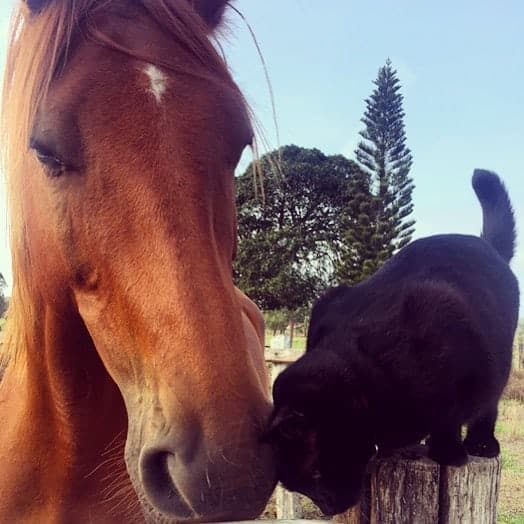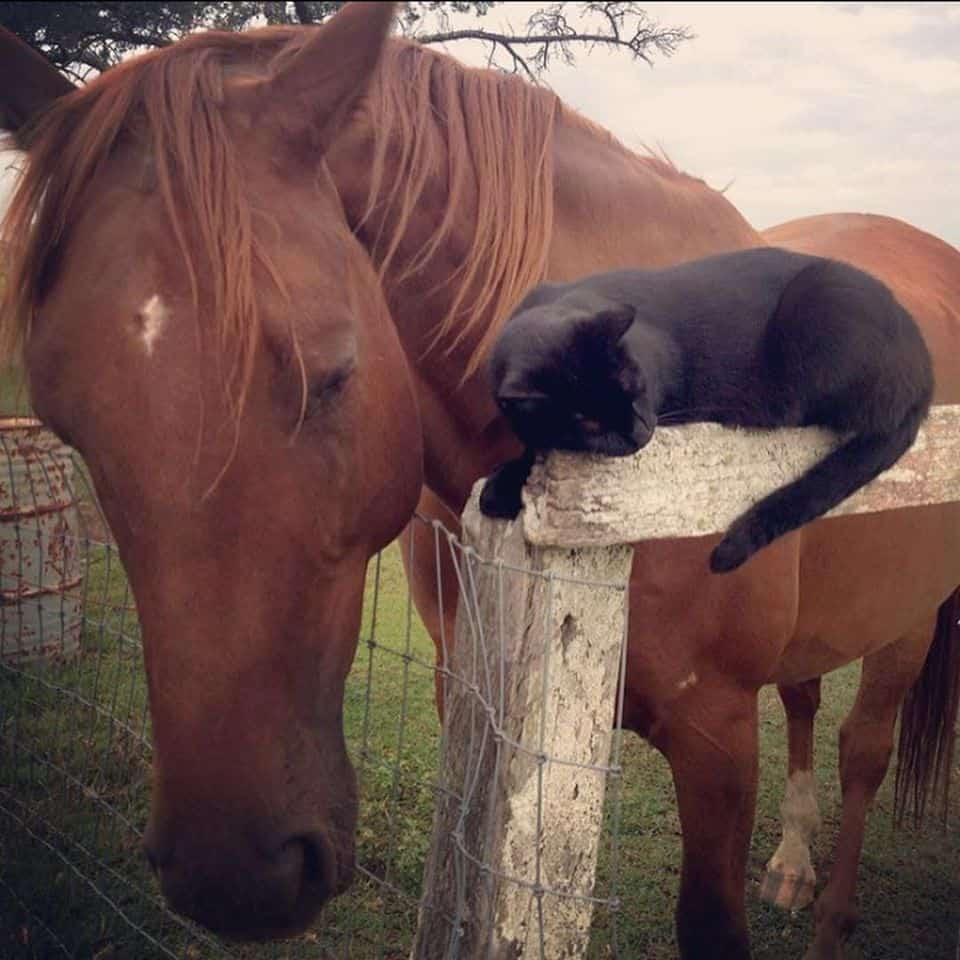 We often see dogs becoming best buds with horses, but cats can form very strong bonds with horses for several reasons. And that's mainly because their temperament and logic are much more similar than people realize. And, if anyone is proof of that, it's certainly Champy and Morris!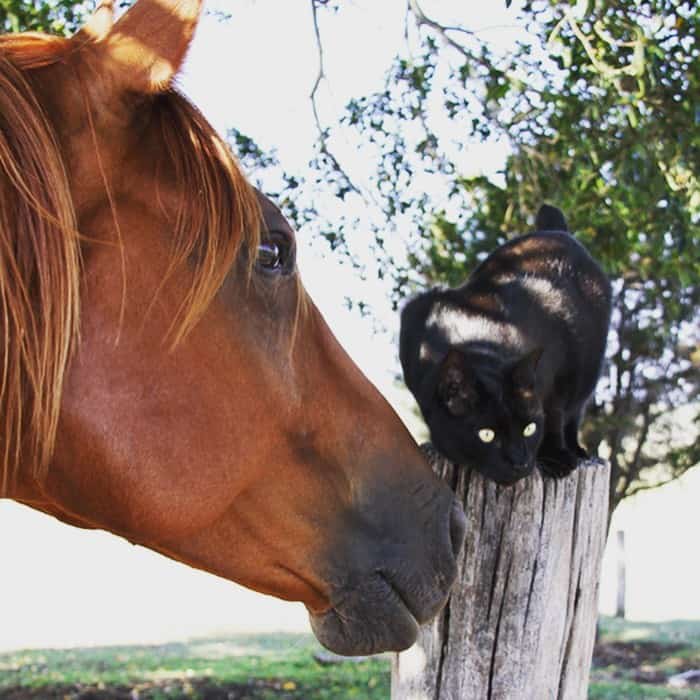 "Morris the rescue cat who found his best friend in a rather big funny horse called Champy—they live in northeastern NSW Australia with their other animal pals and their owner Jennifer. Size or species doesn't matter when it comes to friendship as you'll discover in their story."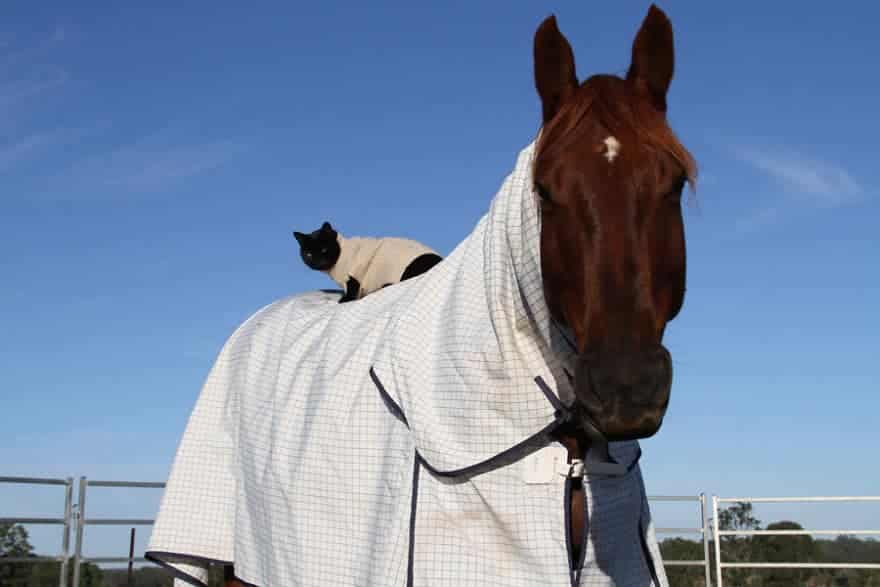 Together, they spend their days watching sunsets, hanging out, cuddling, and going for walks. Sounds like the purr-fect way to spend each day if you ask me!
Morris is a super cool black cat, and shortly after being rescued, he took interest in Champy. Not long after, he jumped right on his back to go for a ride. And, as they say, the rest is history!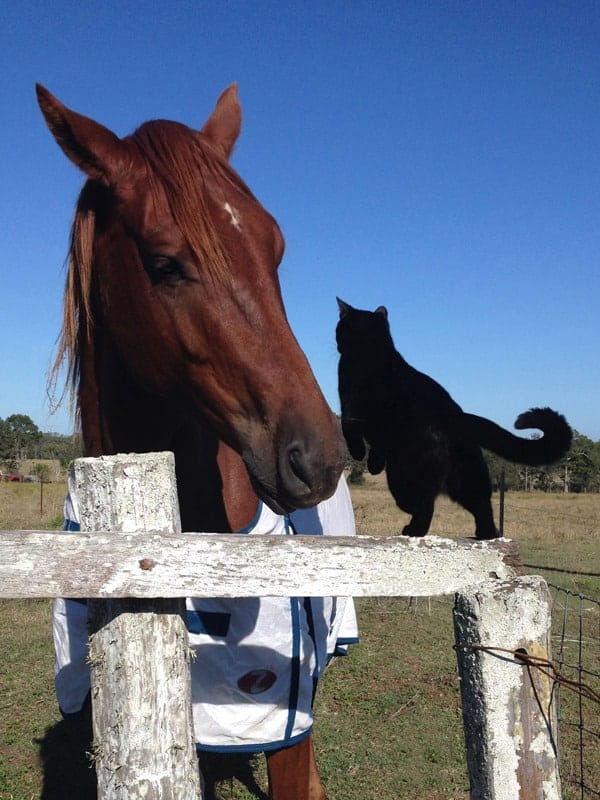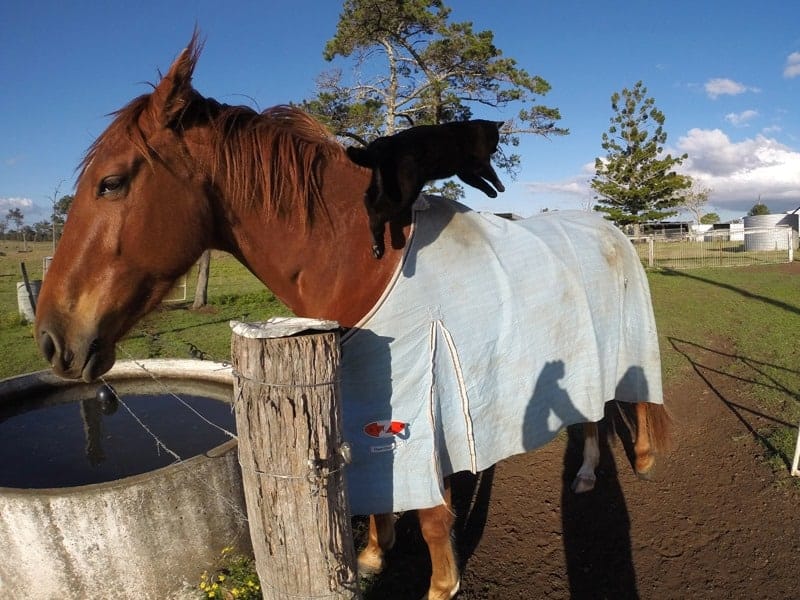 Jennifer shared the following on Bored Panda about Champy and Morris:
"I went into an animal shelter one day and Morris was sitting in a cage staring at me, he wouldn't take his eyes off me, I was his chosen human. He was born at the shelter and was about 9 months old when I took him home. I still can't believe no one wanted him, he's the friendliest cat you'll ever meet. I already had Champy, who was about 12 months old."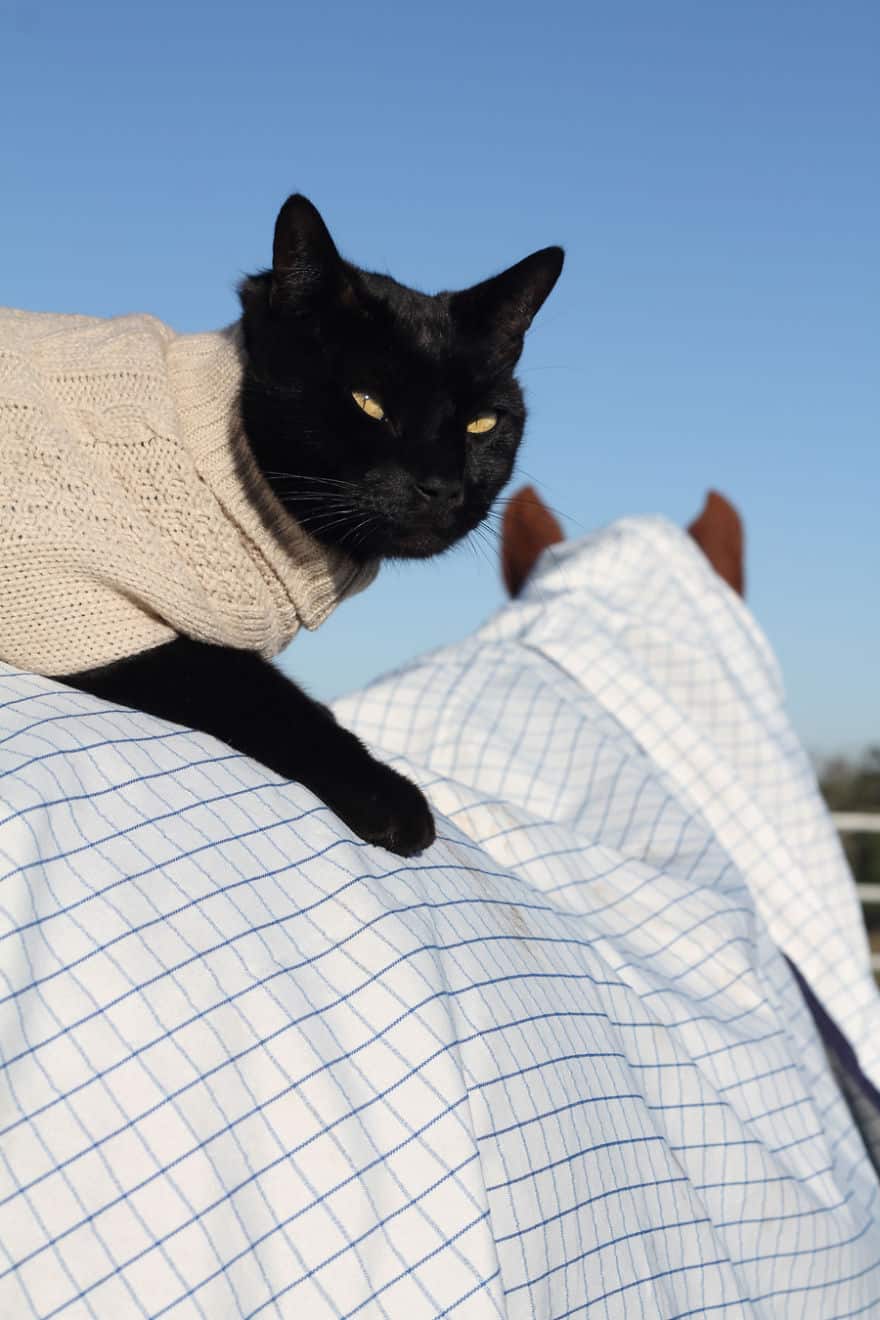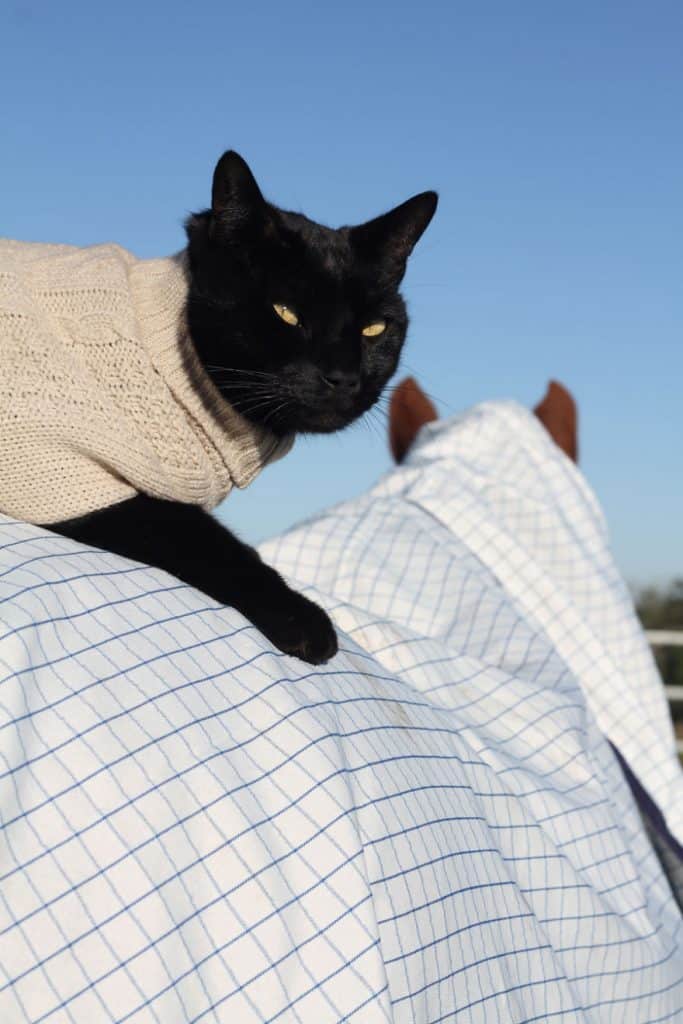 "When I introduced them, Champy instantly fell in love with Morris and knew they'd be best friends. Morris, however, took a few days to convince probably because of Champy's size, but after a few days of Champy hanging out with him, and not taking no for an answer, Morris jumped up on his back and they've been inseparable ever since."
Check out this super adorable video of Champy and Morris where they were featured as part of The Dodo's Odd Couples series:
Can't get enough of this adorable pair? Be sure to follow them on Facebook to fill your feed with their heartwarming photos. And if you're on Instagram, follow them there, too! I'd like to give a special thank you to their owner for allowing me to share their story and images with you all. If you know someone who would enjoy seeing them, don't forget to share!