Horses have coexisted with humans for over 6000 years since humans in modern-day Ukraine began taming and riding them. Since then, they have become an integral part of our society, helping humans rise to the peak of the evolutionary food chain.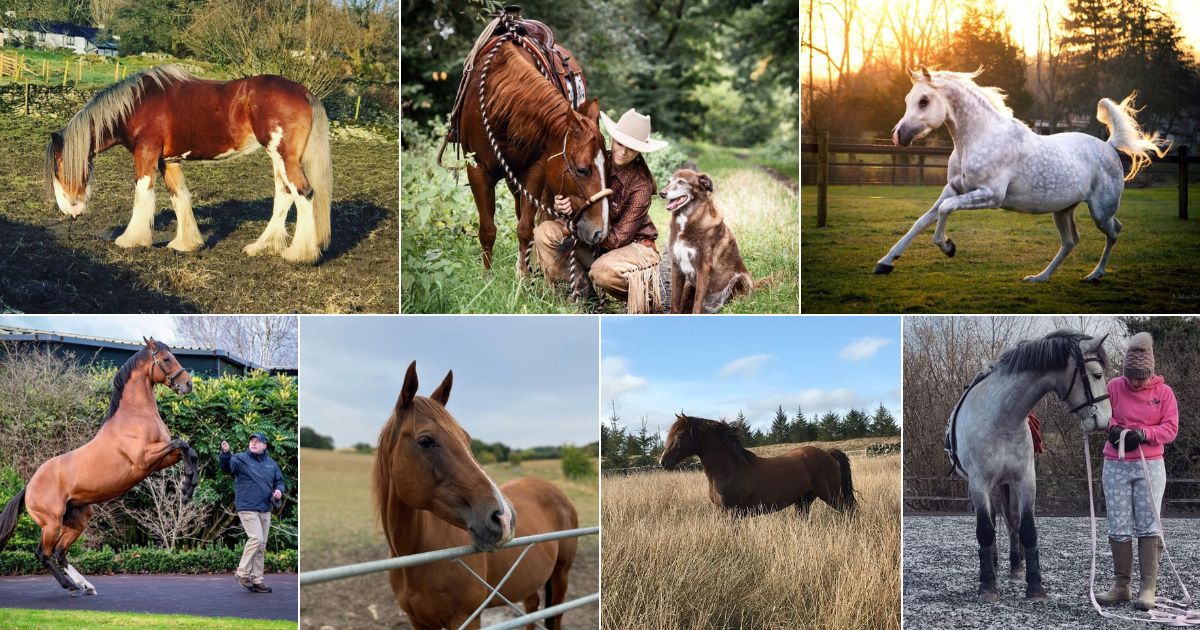 Horses are intelligent, gentle, and highly trainable creatures—and, having hung around with humans for 6000 years, they are loyal too! But which horse breeds are the most loyal? Not all horses are the same. Some are known to be temperamental and difficult to work with, while others want nothing more than to please their riders.
In this article, we'll talk about the seven most loyal horse breeds in the world and learn what makes them so reliable. Equestrian aficionados and newbie riders alike will benefit from learning exactly which breed to choose if you are looking for the most loyal horse you can find.
Let's dive in!
Jump to:
1. American Quarter Horse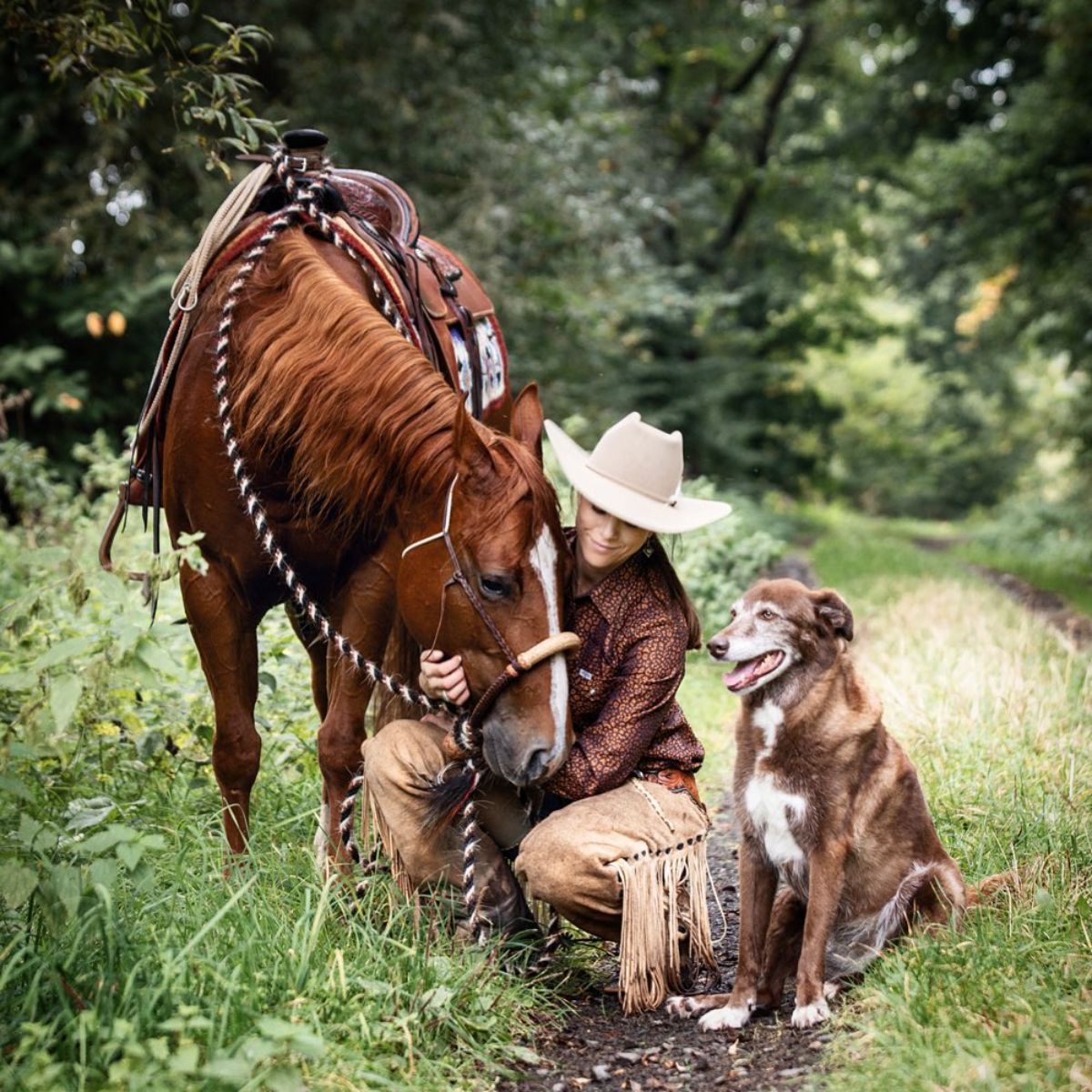 When it comes to loyalty, no breed shines brighter than the American Quarter Horse. This breed originated around the 1660s and is one of the oldest recognized breeds in the United States. The Quarter Horse is a cross between native Spanish horses that very early American settlers brought from Spain and horses brought by English colonists in 1610.
The name "Quarter Horse" comes from the breed's ability to run a very fast quarter of a mile. The Quarter Horse is also well known for its shape: short and stocky, with well-developed muscles. They are known to be calm, docile, intelligent, and highly trainable, making them excellent workhorses and loyal companions.
Today, the quarter horse is primarily used as a working horse by ranchers and cattle herders in the midwestern and western United States. Their tough, muscular bodies and no-nonsense dispositions make them well-suited for this strenuous work.
2. Clydesdale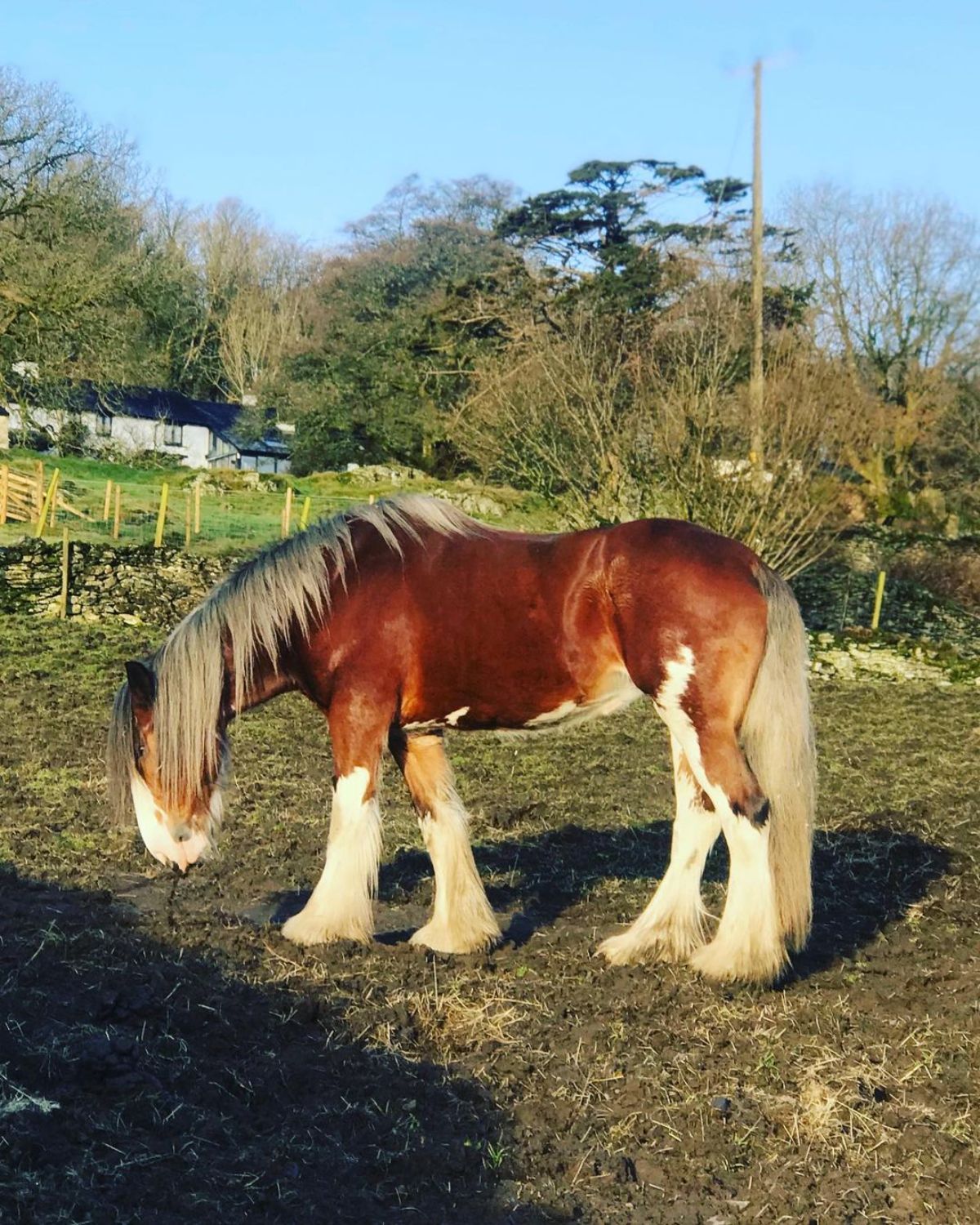 The Clydesdale seems intimidating because of its size, but it is one of the calmest and most well-mannered horses in the world. Clydesdales are friendly, patient, and obedient; this is why they are known throughout the world as "Gentle Giants." They can become incredibly attached and loyal when paired with the right rider.
The Clydesdale is a native Scottish horse breed with roots dating back to the 18th century. The name "Clydesdale" comes from the district in Scotland where the breed originated. Many Clydesdales today can trace their lineage directly back to a few pedigree horses bred around that time, including Thompson's Black Horse and Lochlyloch.
Today, the Clydesdale enjoys notoriety as one of the most recognizable breeds, with its convex head, fringed feet, and enormous size. Clydesdales appear drawing carriages, starring in commercials for Budweiser, and can be cross-bred with Thoroughbreds to produce sturdy and reliable sport horses.
3. Morgan Horse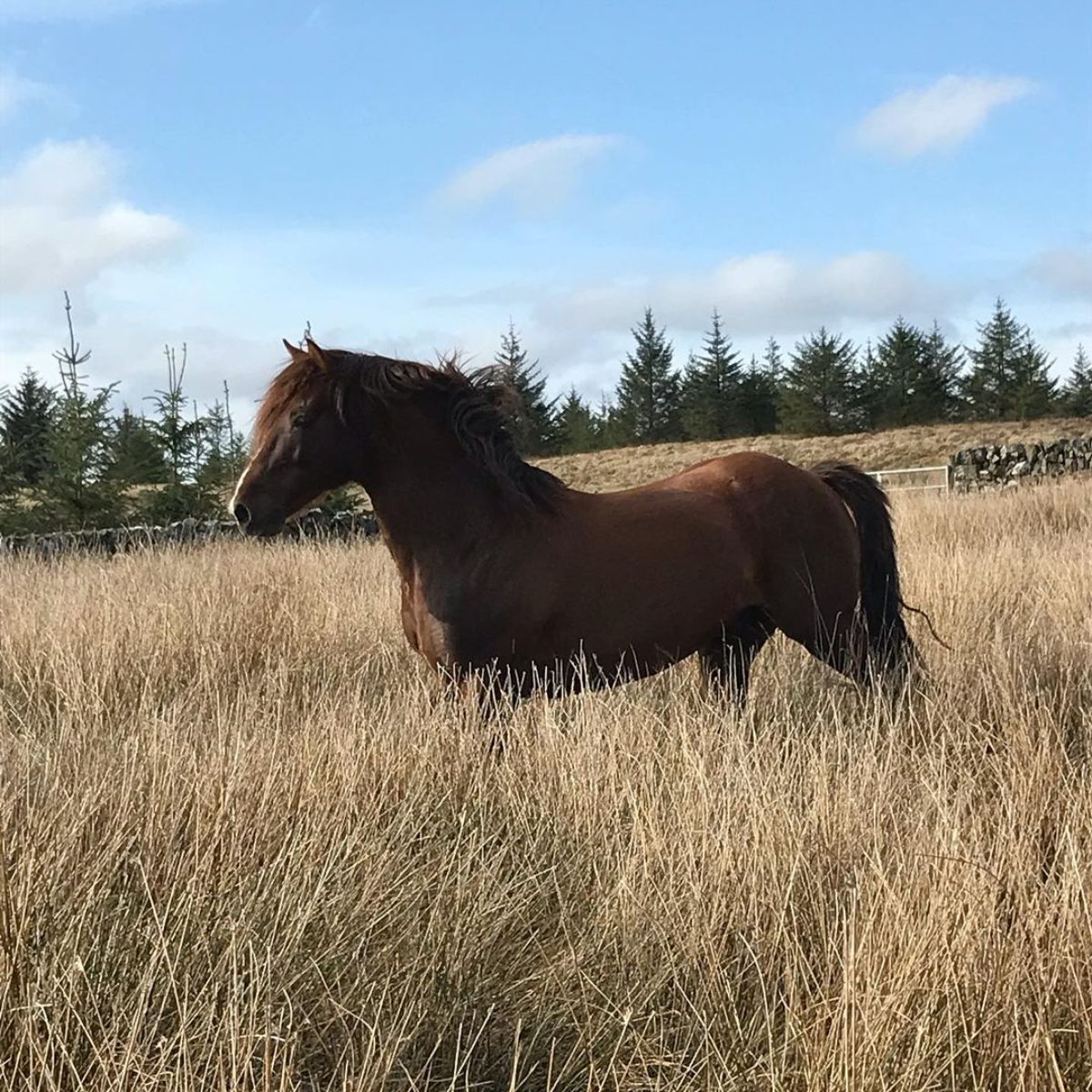 A lesser-known breed, the Morgan is another horse that can trace its roots back to the earliest days of the American frontier. Bred from a founding stallion named Figure, who belonged to Justin Morgan, the breed is thought to be a cross between the Arabian and the Welsh Cobb. They are stocky and well-muscled and typically bay or black.
The Morgan is an all-purpose horse known for its versatility and uses across various applications. They were used as cavalry mounts during wartime and were hitched to wagons or ridden by pioneers in the American West. Today, Morgans compete in nearly all equestrian sports and are well-regarded for their loyal temperament.
The Morgan Horse is also known for its loyalty. Morgan Horses can form strong attachments to their handlers and become foundational family members for many an equine-lover.
4. Arabian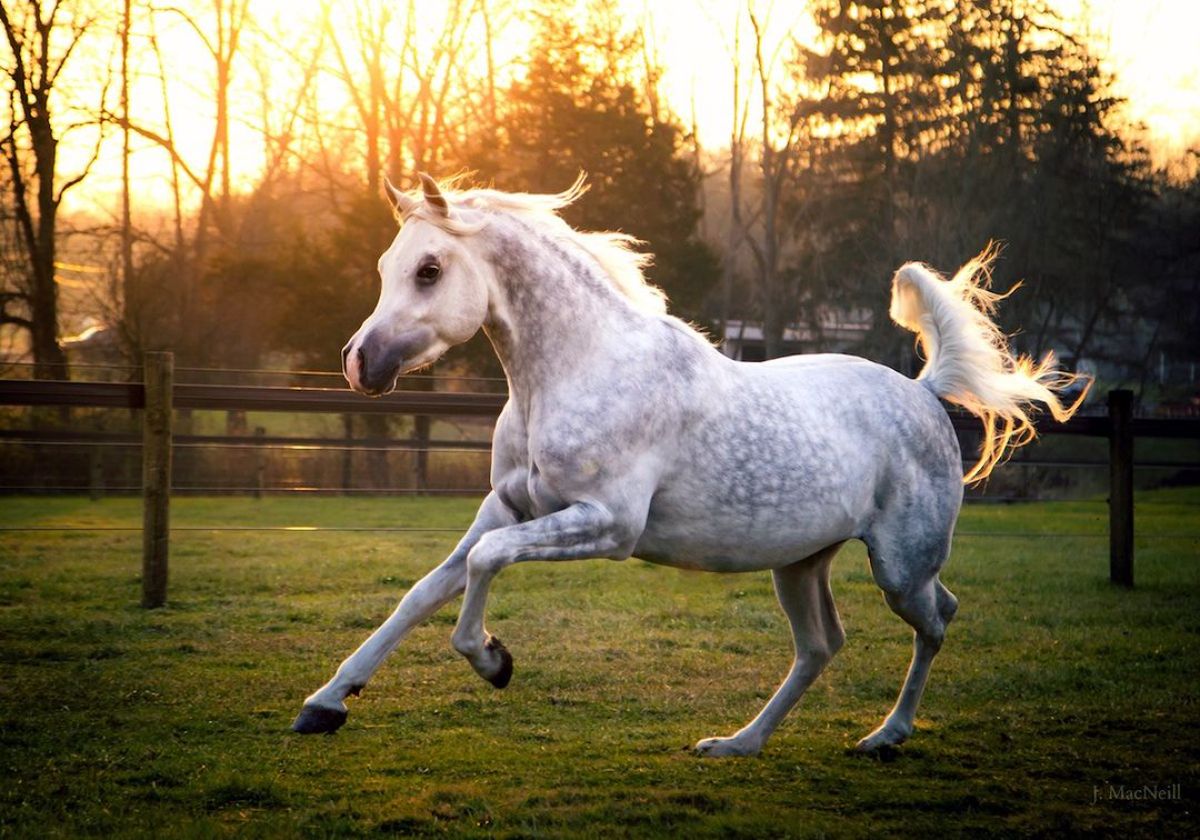 The Arabian is one of the most instantly-recognizable breeds of horse in the world, and many people regard it as one of the most beautiful. It's easy to see why: their arching tails, distinctive dished heads, and beautiful range of colors makes them stand out in a crowd. But did you know that Arabians are also one of the most loyal breeds of horses?
The Arabian is small compared to other breeds, making it an agile, compact, and efficient sprinter. Their compact size and agility are why many Arabians compete in dressage and other agility competitions. They are native to the Arabian peninsula and are known for their intelligence, trainability, and loyalty.
Unfortunately, the Arabian frequently suffers from overbreeding, which can result in deformed facial features like an overly concave face and large nostrils. These deformities can lead to breathing difficulties, similar to the difficulties experienced by brachycephalic dog breeds like pugs.
5. Irish Thoroughbred
The Irish Thoroughbred is an Irish sport horse used primarily in jumping, eventing, and dressage. They were originally bred in 1923 by crossing Irish Draught horse blood with the Thoroughbred lineage. Their heritage means they have the best characteristics of the IDH and Thoroughbred.
The Irish Thoroughbred is eager to please and enjoys the company of people, making it a loyal and hardworking companion. Today, the breed is primarily known for its speed and agility. Irish Thoroughbreds are versatile and efficient, with solid hindquarters that make them excellent jumpers.
The Irish Thoroughbred excels as a show horse but also has the versatility and temperament to be used as a cross-country rider.
6. Connemara Pony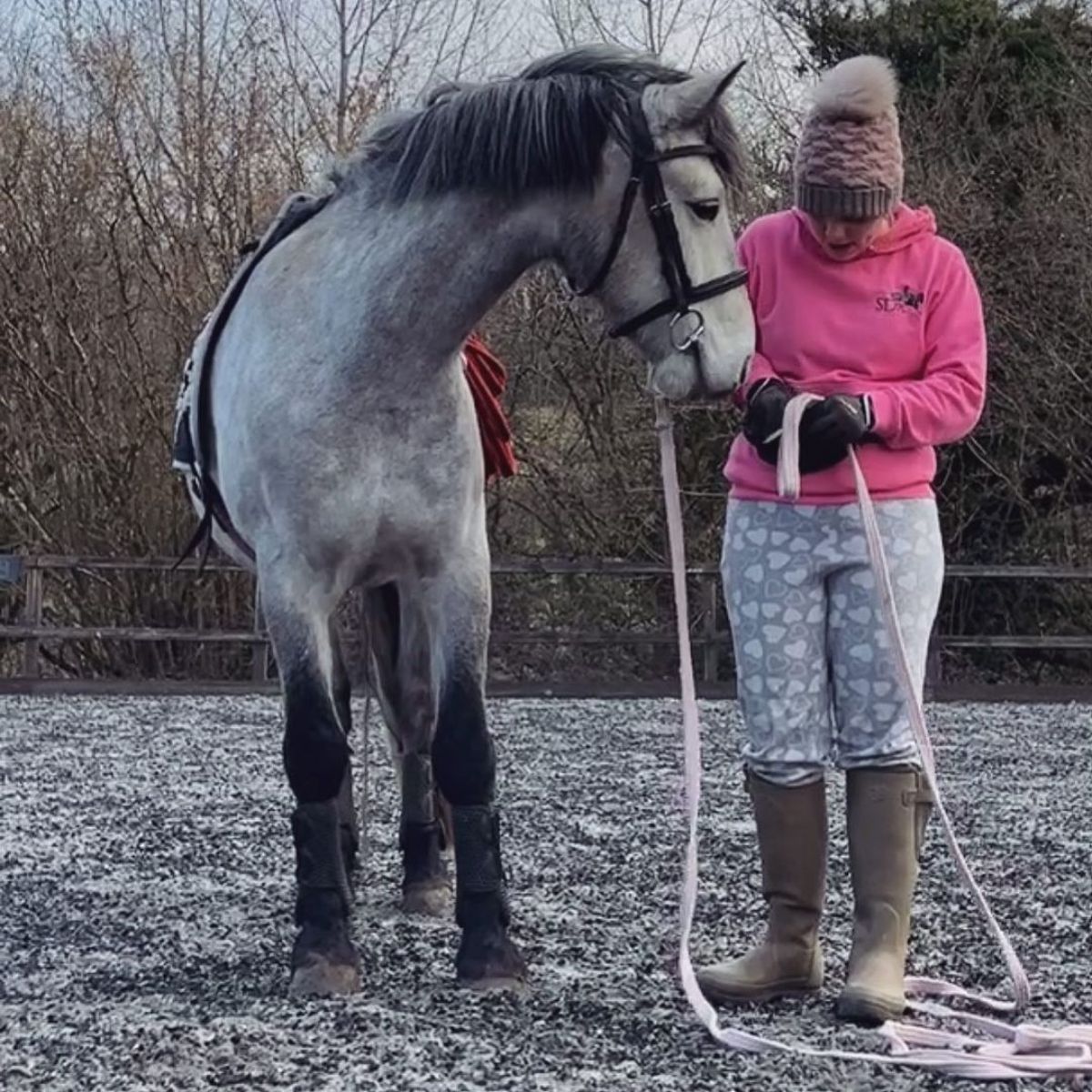 The Connemara pony is a tough, rugged little horse from Galway. The breed originated on the craggy terrain of the West Coast of Ireland. As such, it is known to be sure-footed, with good, strong legs and feet. They are known for their docile nature and make excellent first ponies for children.
In addition to being tough and docile, the Connemara is incredibly loyal, often forming strong attachments to its handler. They are intelligent and quick, always eager to please, and always ready to receive treats and praise.
The Connemara is a versatile breed that can be ridden by both children and adults in events, show jumping, dressage, and long-distance rides. It is susceptible to a few health conditions like laminitis, Equine Metabolic Syndrome, and breed-specific Hoof Wall Separation Disease.
7. Appaloosa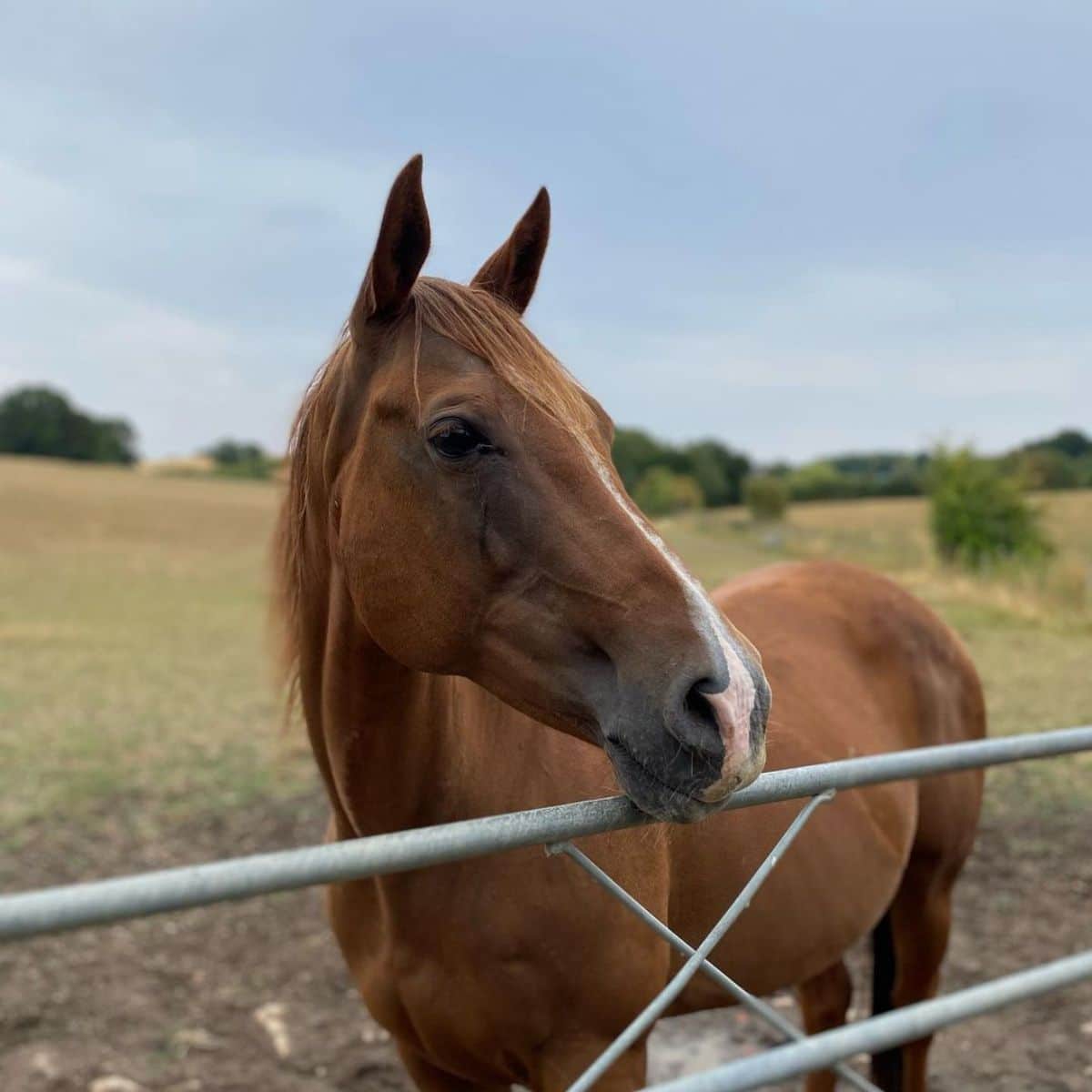 The Appaloosa is a compact, muscular horse that can adapt to any application and take any rider. They are known to be intelligent and high-spirited and make loyal companions for the right handler. Though they are not always docile, they are friendly and eager to please.
Like the Quarter Horse, the Appaloosa originated in the United States around the early 1600s. The breed was originally descended from horses brought by Spanish explorers and horses prized by the Nez Perce people, a Native American tribe. Through strict breeding practices, these two bloodlines were combined to achieve a horse that was colorful and highly trainable.
Because of its highly recognizable coloring, the Appaloosa is a highly sought-after horse in the United States. It is one of the most popular workhorses in the country, performing similar tasks to the Quarter Horse and Morgan Horse. The Appaloosa makes an excellent ranch horse due to its mild temperament and trainable disposition.
Final Word
Loyalty is a highly sought-after trait when it comes to selecting a horse. If you're looking for a new horse or buying your first, you can't go wrong looking for a loyal breed from one of the options on this list.
Remember that, no matter which breed you choose, upbringing and training have as much impact on loyalty as a breed. Any horse can become a trustworthy companion with the right amount of attention, training, love, and care.
Choosing the right breed and putting in the proper time and dedication to training and care will mean you are rewarded with a loyal friend who is eager to please and ready to work no matter what.