The pandemic has been turning life upside down since early March, and our horses haven't been immune to that turmoil. They've been dealing with stress and schedule changes, and a rescued gelding named Micky is no exception. The striking skewbald cob faced a major life change at the same time his country went into lockdown. His situation could have easily turned desperate, but with a happy twist of fate, the young rescue is now living his best life reunited with his loving mother.
As a Blue Cross rescue, Micky started 2020 on loan as a riding pony. It was soon evident, however, that riding lessons weren't the perfect fit for the spirited rescue. His handlers noticed him becoming more erratic under the saddle, and it was eventually decided he needed to return to the Blue Cross.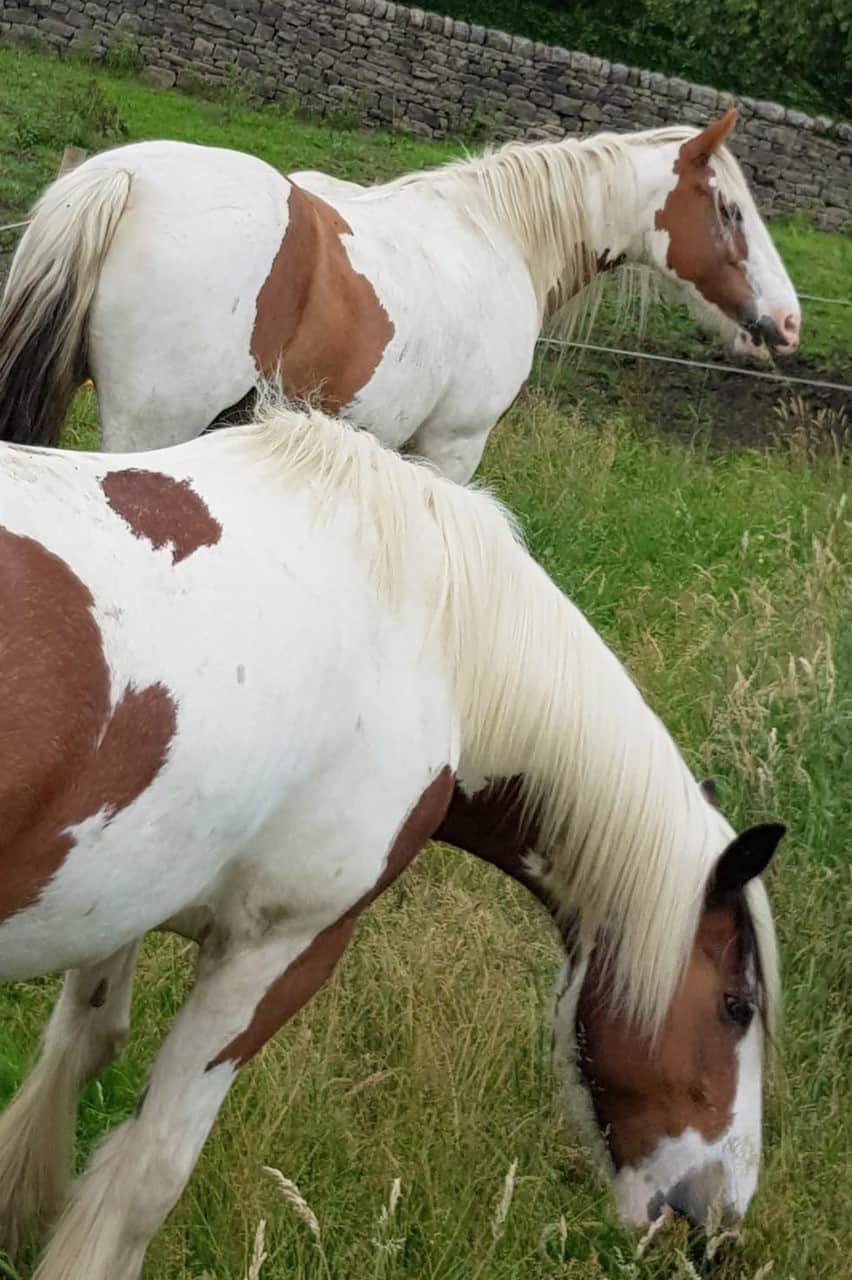 The problem was, Micky's behavior reached a peak right when the UK went into lockdown.
Blue Cross Horse Welfare Coordinator Sally Marley-Ward said,
"We couldn't take Micky back to the centre as the country was going into lockdown. Instead we sent him to one of our wonderful temporary foster homes."
Blue Cross relies on a network of fosters to help care for their rescued animals. They take in dogs, cats, and, of course, horses, and they needed a home where Micky could relax. In their search, one of the charity's horse welfare coordinators spoke with passionate horsewoman Melanie Leicester. At the time, Melanie was loaning three Blue Cross rescue horses at her personal property. One of those horses just happened to be Micky's mother.
It had been four years since Micky and his mother, Loreal, had seen each other.
Blue Cross staff remember the two having a strong bond, and Melanie jumped at the chance to make the reunion happen.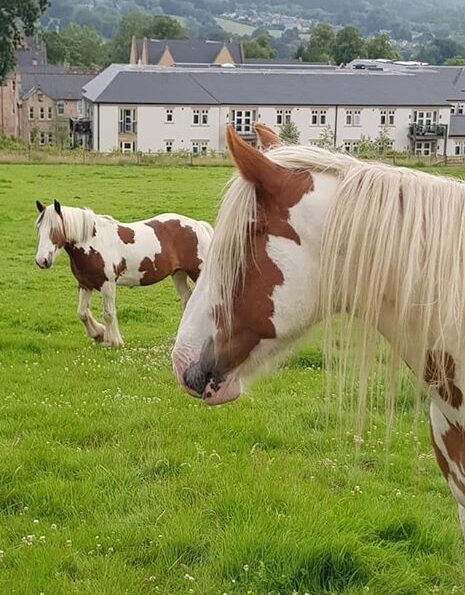 Micky is no longer suitable as a riding pony, but with his mother by his side and a safe place to call home, he's living his best life. Melanie reports that Micky and Loreal seemed to pick up exactly where they left off. They spend their days side by side and seem to be blissfully happy.
Melanie said,
"It's so lovely to see them both together and you can really see a true bond between them. Both Micky and Loreal look happy to be in each other's company again."
Blue Cross has been helping sick, injured, abandoned, and homeless animals for over 120 years. Their ability to take in rescue horses makes them an especially important part of their community. To find out more about the horses and other pets looking for homes with Blue Cross, visit their website.
All images courtesy of Blue Cross