Amberly Snyder became a world champion barrel racer at the young age of 18. In 2010, she lost the use of her legs after a horrible car accident. She was ejected from her vehicle and broke her back on a fence post. Being a fierce competitor, Snyder vowed to herself that she would be back in the saddle again and after 4 months, she turned that goal into reality.
https://www.facebook.com/amberleylanasnyder/photos/a.221000144712084/1041693149309442/?type=3&theater
On the day of her accident, Snyder was excited to be headed to work at a stock show in Denver. She stopped in Rawlins, Wyoming at a gas station and did not buckle her seatbelt when she got back on the road. The accident happened a few miles later.
After surgery, the doctors were unable to repair the damage to Snyder's spinal cord – she was paralyzed from the waist down. Being a barrel racer, she would not let that stand in the way of her passion. Snyder designed a saddle to help her keep centered on the horse by strapping her legs in and trained her horse to respond to different cues instead of using leg cues.
The movie, "Walk. Ride. Rodeo." was released in March 2019 on Netflix. It is based on the true story of this determined competitor barrel racer. It goes through what Snyder's life was before the accident and all her struggles, working up to her huge accomplishment of riding in The American rodeo in Texas.
Spencer Locke plays Amberly Snyder and does an excellent job. But don't think Snyder would just sit on the sidelines as her story hits the big screen – she is her own stuntwomen. Evern more impressive, whenever Snyder is riding as the stunt double, she rides her own horse, Power. The two make an unmatched team and send chills to the audience as she rides for the first time. Snyder's family also played a part in the making of the film. Her little sister is her pre-accident stuntwoman.
The film not only shows Snyder overcoming obstacles but what part her family had in being her biggest support through the challenges. Not always pleasant, but sometimes frustrated, Snyder did not leave the ugly parts out. It is realistic of what the family goes through to help Snyder ride again and even start driving once more. Even showing the set back of infection Snyder gets from the straps on her saddle rubbing against her legs and how she refuses to let that keep her from competing.
"Walk. Ride. Rodeo." is a great film for the whole family and a need-to-watch for any barrel racer. It is a tear-jerking inspirational true story of a girl with a dream and refuses to let anyone tell her she can't ride again. Snyder's motivation is a reminder to all that dreams can be reached with determination and dedication. After watching the movie, it is no surprise that all you will want to do is go ride your horse.
About the Author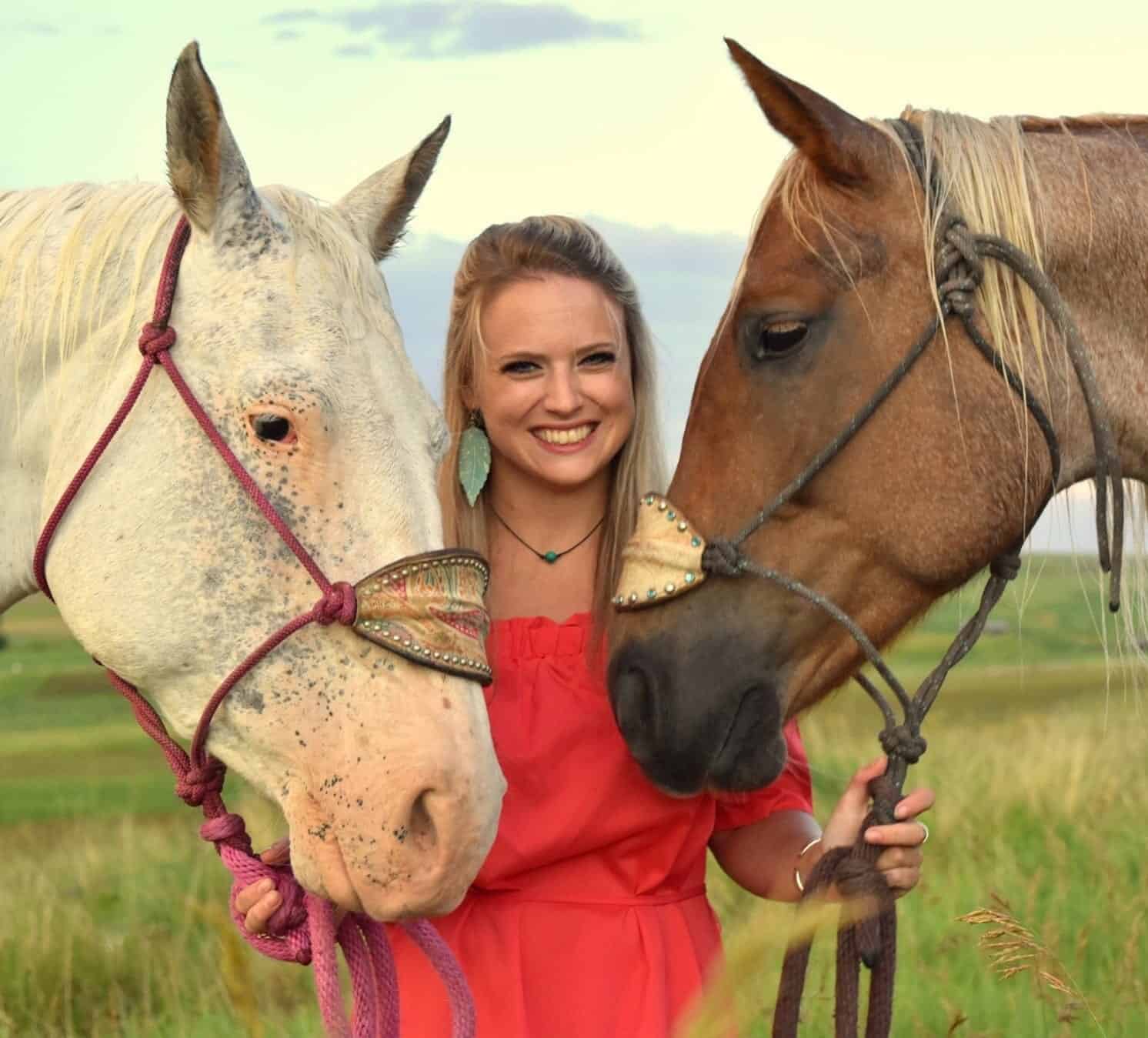 Dani Buckley is a small-town resident in Montana. She is a veterinary technician manager and mom of eight four-legged kids – 5 dogs, 1 cat, and 2 horses. When she moved back home to Montana, her horses and her dogs moved with her (Carbon and Milo). The pack grew by three when she moved in with her boyfriend, Cody. Altogether there is a German Shepard (Lupay), a Border Collie (Missy), a Blue Heeler (Taz) and her two adorable mutts.
Her horses are her free time passion – Squaw and Tulsa. Dani has owned Squaw for 17 years and this mare has made 2 trips across the country with Dani! Squaw is a retired rodeo and cow horse. Her other mare, Tulsa, is an upcoming ranch horse. The girls have an unmatched personality and bond with Dani. She has been around horses her entire life and rodeoed throughout highschool and beyond. Now, she enjoys riding on the ranch, working cattle and trail riding.