Horse racing is fun, exciting, and even stunning, but it's not usually thought of as "cute." After all, those powerful thoroughbreds with serious mounts would hardly appreciate the term of endearment. But there is one horse race in the world that can definitely be described as adorable!
It's the Shetland Pony Grand National, and up until now, I didn't even know it existed. Now that I do, I can't believe I have been missing this my entire life!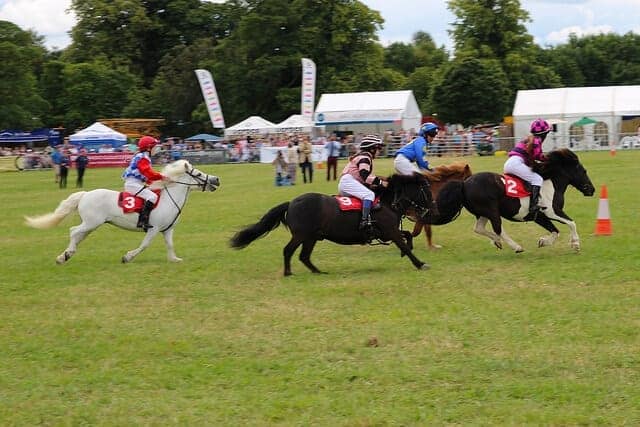 Kids, ages 9-14 and under 5 feet tall can participate in this race, astride – you guessed it – Shetland Ponies!
The ponies must be registered with the Shetland Pony Stud Book Society (SPSBS)  and must be under 42 inches (approximately 10.2hh) tall. They must also be between the ages of 6 and 20 years of old as of the 1st of January of the year of the race (just like other race horses!).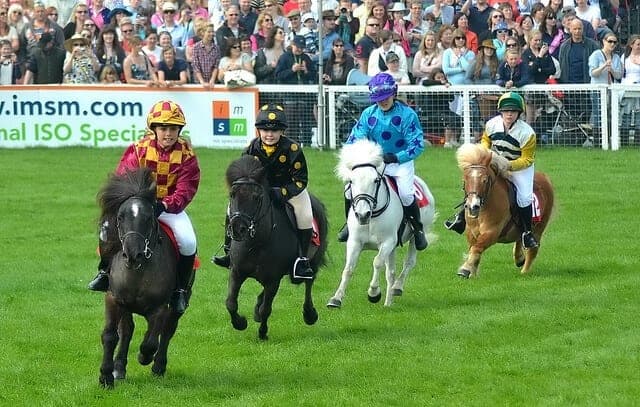 They have little racing silks and everything... Eeek! So cute!
There are qualifying races throughout the year, where kids and their ponies can race for a chance to be in the Grand National, which is held in December. This year race was held at Olympia at the London International Horse Show. Eleven young jockeys were chosen for the honor of running at Olympia.
And the point of this "little" event? For kids to have fun and raise money for a nominated charity each year. For the past few years, they have been raising money for the Great Ormond Street Children's Hospital. They have a goal of 50,000 Euro ($54,860 USD) to build a new recovery suite in the hospital.
Plus, it's darn cute (Have we said that? Can we say it enough?)
Watch the race here:
Okay seriously, did you saw "awww"? Would you have done this as a kid... or have you?! Tell us in the comments below!