When you're the Queen of England, you don't let a little thing like age keep you from doing what you love. For the current Queen Elizabeth II, that means getting into the saddle of a beautiful jet black horse. The long-standing monarch may be 93 years old, but she's far from slowing down. Photographers recently caught her horseback riding on the grounds at Windsor Castle proving to us all that, once a horse girl, always a horse girl.
View this post on Instagram
Queen Elizabeth II has been ruling over the United Kingdom for an incredible 66 years. She's long past retirement age, but she continues to conduct her royal duties with grace and energy. Seeing the Queen on horseback, even at her age, isn't all that surprising. She's gotten in the saddle a number of times in recent years, and her love of horses is no secret.
Even before she took the throne, Queen Elizabeth had a passion for horses. She was given her first horse, a Shetland Pony named Peggy, when she was only four years old. By the time she was a teenager, she was an accomplished rider. She's been riding throughout her entire reign, and she has a particular interest in horse breeding. She traveled around the world to learn about the topic, and she once said that if it wasn't for her crown, she would have pursued a future in horsemanship.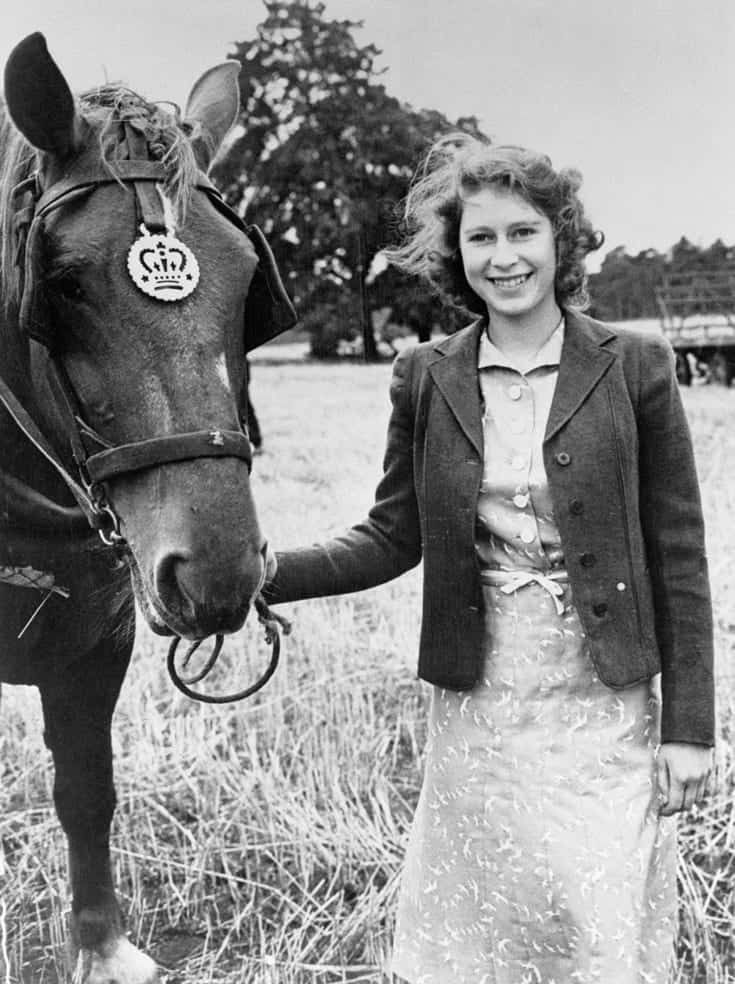 Royal obligations kept her out of the saddle more than she would have liked, but the Queen's passion for riding was passed down to her daughter. Princess Anne was the first royal to compete as an equestrian in the Olympics. Her daughter, Zara Tindall, followed suit and earned a silver medal at the 2012 Olympics.
The Queen's love of horses has taken a backseat while she's busy being one of the most famous people in the world, but she's still an accomplished and experienced rider. For her most recent ride, she looked like an elegant equestrian in her headscarf, riding gloves, and long jacket. She was accompanied by Head Groom Terry Pendry as they took a relaxing ride through the grounds.
Queen Elizabeth isn't winning Olympic medals with her granddaughter, but she's the perfect example of how age is just a number.