Blue Cross Animal Rehoming Centre in Staffordshire, England, hasn't let the pandemic slow them down. While their facility is currently closed to the public, they've had their hands full with five new foals born during the lockdown. All the babies and their moms are doing well, and caretakers are looking forward to seeing all the rescued ponies begin better lives. The five new moms were part of a large-scale rescue effort in February, and their foals will hopefully never experience that level of neglect.
Mares Hipper, Tweed, Soar, Dove, and Eden were found with 38 other horses in desperate condition.
It's understood that the large herd of ponies was left in an area for unauthorized grazing and spotted by the land's owner. The RSPCA worked in concert with several other organizations to round up the ponies—many of which showed no signs of previous handling.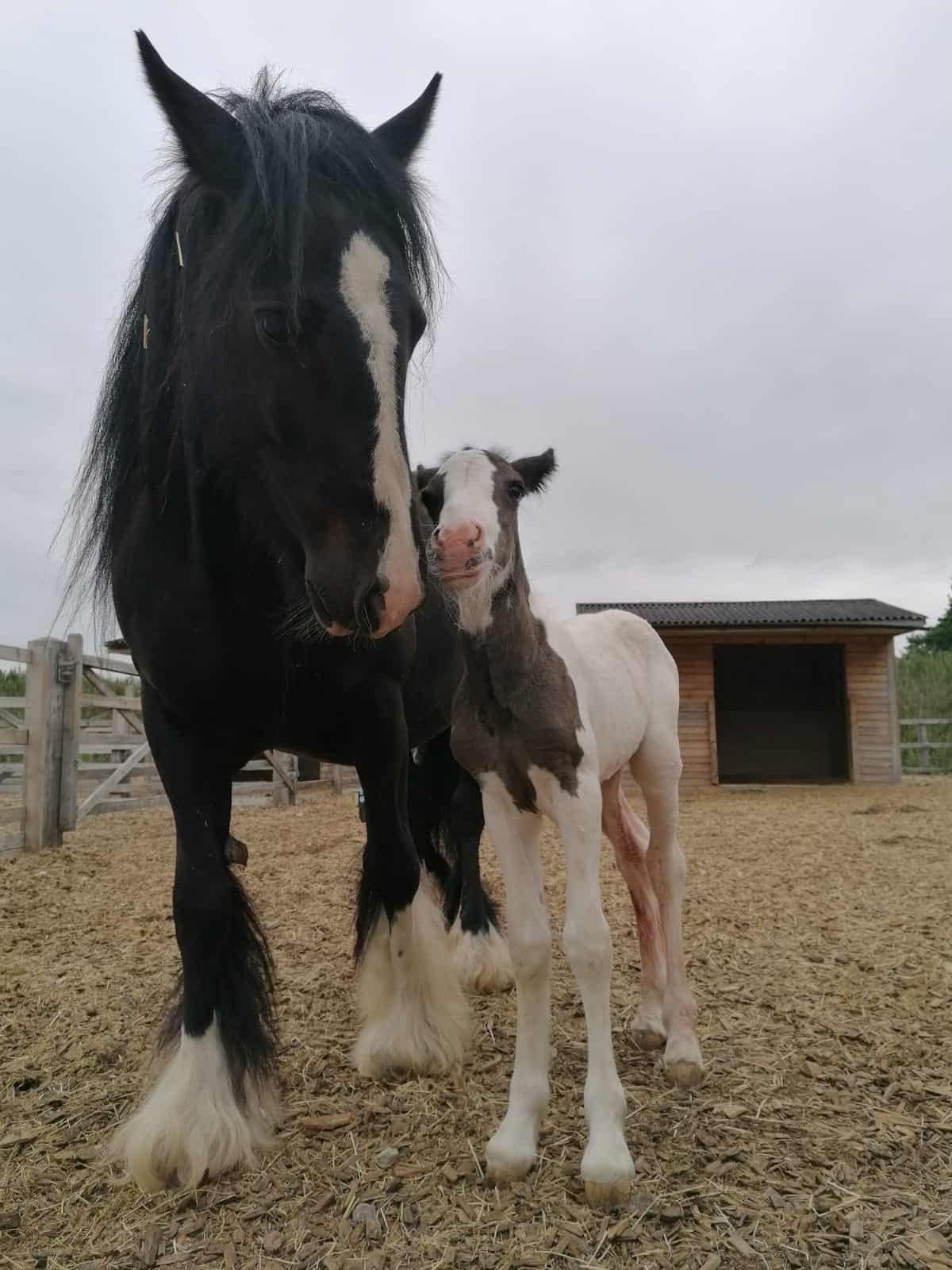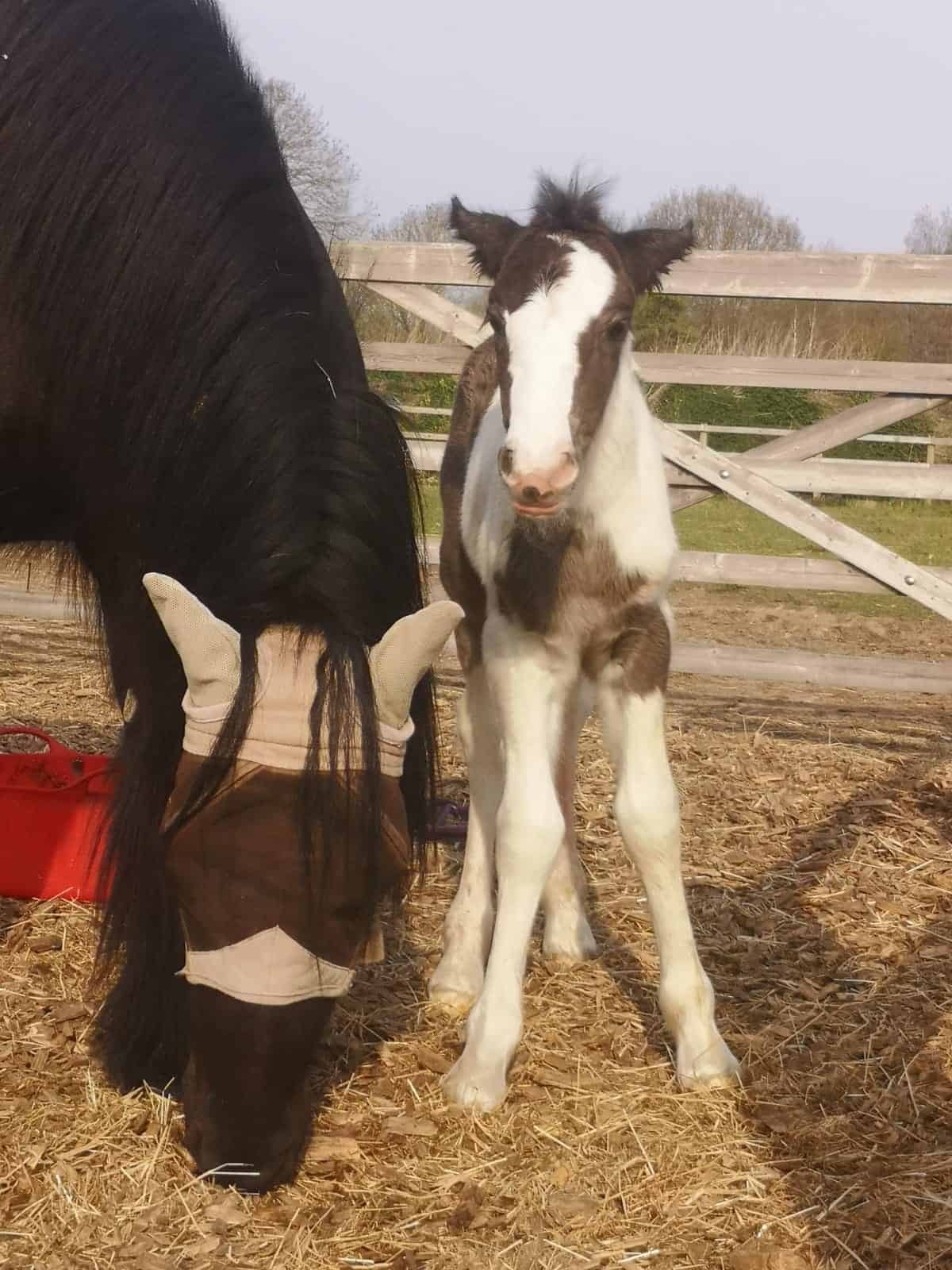 The situation was made even more difficult due to flooded fields and other hazards within the large area of land. Water rescue teams were called in to assist, and it took careful planning and cooperation to safely seize every animal.
Mostly cob types, each pony showed some form of neglect. They had fleas and lice, and several were emaciated. Out of the 43 rescued horses, Blue Cross, a rescue organization that takes in all kinds of animals, took in 11 of the ponies in need of a safe place to decompress. Unfortunately, there have been no leads as to who is responsible for the herd's neglect.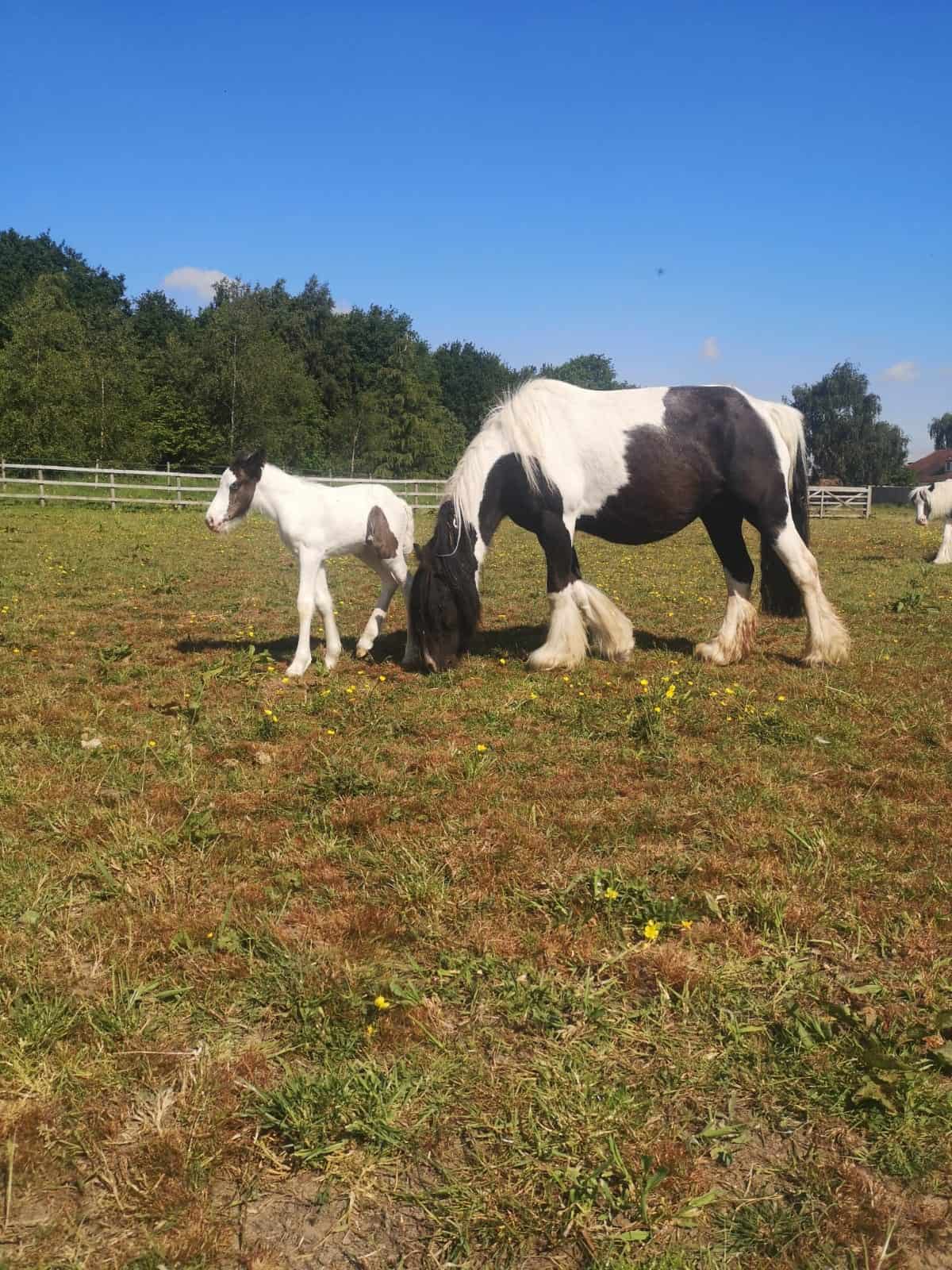 Verity Anderton-Jonson, Rehoming Co-ordinator at Blue Cross said,
All of the ponies were in a bad way when we took them in. They were very nervous and one in particular, Soar, was so emaciated it was a shock to discover she was in foal. It was wonderful to arrive at the centre some mornings to find a new baby resident, and that mum had managed the birth without any help and that they are all doing so well. We are very proud of these mums."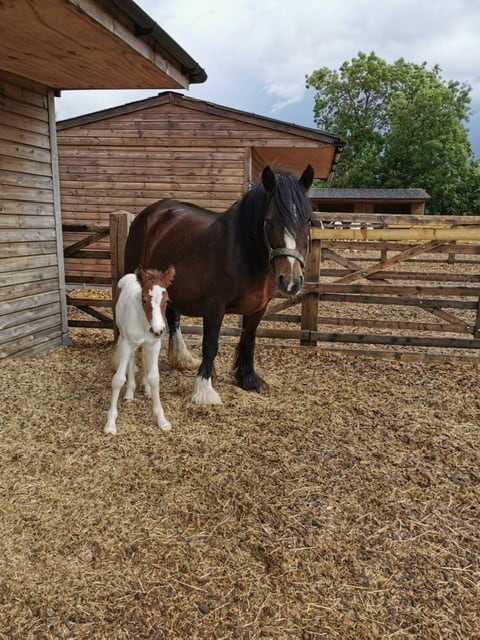 One by one, the five pregnant mares gave birth to healthy foals.
The oldest foal, named Bunny, was born to Hipper on Good Friday. And a cutie named Victory greeted mom Soar for the first time on VE Day. The other three foals, named Bumblebee, Rainbow, and River, were born in May and June.
All five new little families are currently in good health, and they're enjoying extra attention from their human caretakers. The foals were born during lockdown, but it hasn't affected their care or upbringing. Blue Cross is dedicated to giving them the best lives, and they'll soon move on to loving permanent homes.