The story of Seabiscuit is one of my favorites from the racing world. A small horse who had been raced too much, too young with little to show for it but a bad attitude and a wariness toward humans. A grandson of Man O' War, there had to be greatness in there somewhere – he just needed the right owner, trainer and jockey.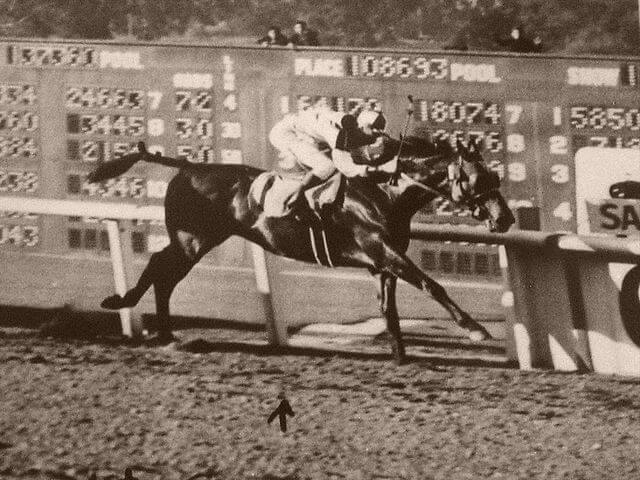 As many know, that trainer was an old cowboy named Tom Smith. He saw that Seabiscuit needed a break and to learn to bond with humans. He gave him everything he needed, and in return, Seabiscuit became one of the greatest race horses ever.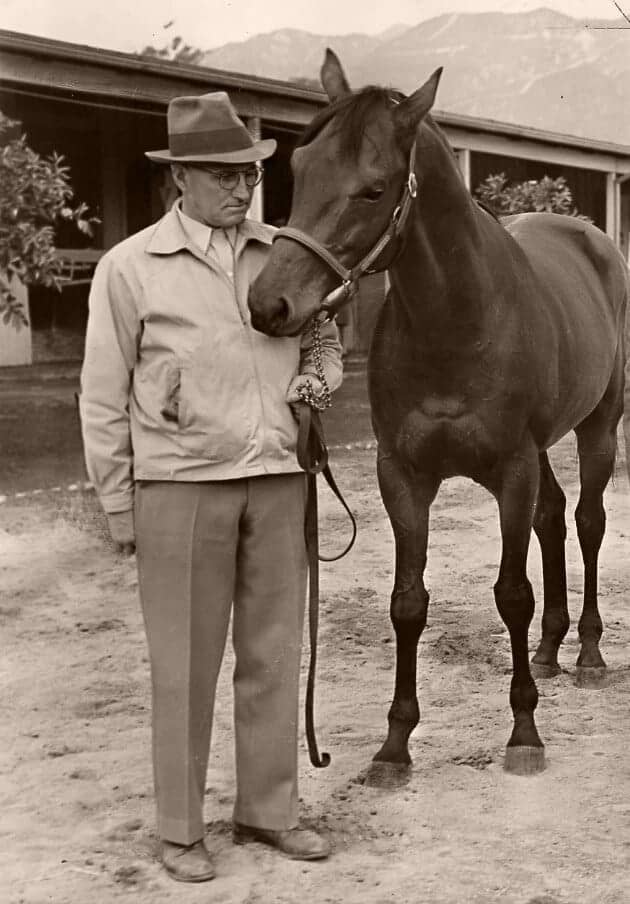 It proves the old saying, "you get what you put in." Smith and his jockey, the over-sized Johnny Pollard, treated Seabiscuit with kindness and respect and Seabiscuit blossomed.
This amazing footage shows some incredible scenes of Biscuit's life, including the 1940 Santa Anita Handicap, the great stallion's last race. At 7 years old, he not only won the 'cap, but ran the second fastest mile and a quarter in American racing history:
There have been some amazing horses in racing history, but Seabiscuit will always be a favorite because of the story behind him. He went from being a broken-down, angry loser, to a strong, friendly winner – all because of how he was treated and the people around him. It's easy to relate to how he felt – many of us could flourish if we had a team that believed in us, encouraged and built us up, instead of tearing us down. He's a true inspiration to us and so was the team that led him to greatness. Share why you love Seabiscuit with us in the comments!