Officials in Virginia have officially cancelled this year's Chincoteague Island Pony Swim, according to WJLA. The carnival and pony penning celebration that was scheduled for July of 2020 has also been cancelled. In a press release on Monday, Alex Tucker, the President of the Chincoteague Volunteer Fire Company, announced that the last time the pony penning event was called off was during the second world war.
According to the Chincoteague Vacation Guide, this would have been the 95th year of the annual Pony Swim. There was also set to be a Chincoteague Fireman's Carnival during pony penning week, which was to feature a showing of Misty of Chincoteague.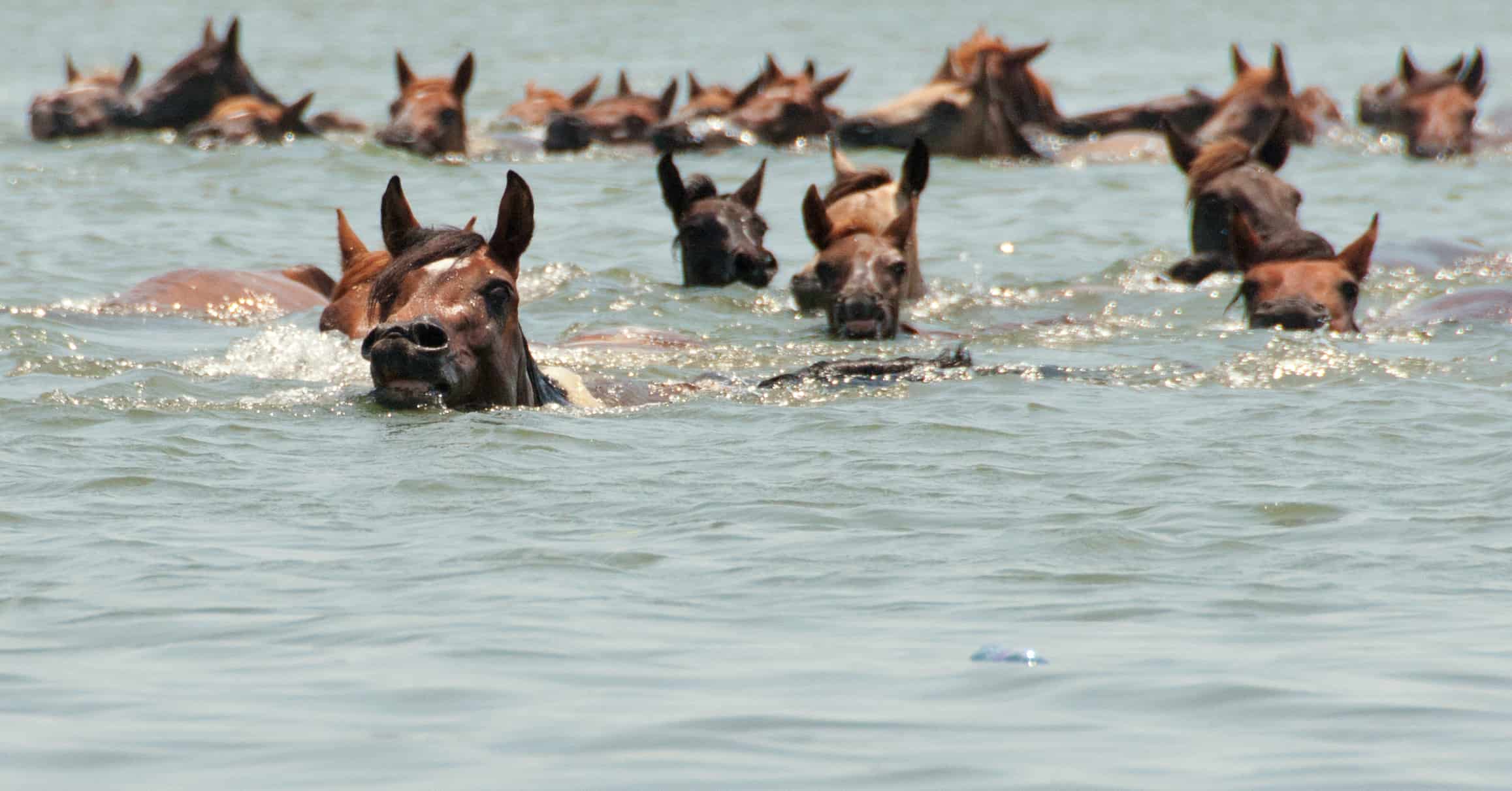 The tradition of the Pony Swim was made famous by Marguerite Henry's book, "Misty of Chincoteague." It typically occurs every July in the small town of Chincoteague, VA, where tens of thousands of onlookers from across the globe watch the renowned Pony Swim. There is also an auction each year to help manage Assateague Island's wild pony population. The Pony Swim takes place after the auction and carnival and it involves the remaining ponies swimming back to their homeland on Assateague Island. The event is a favorite among many horse enthusiasts.
You can check out some great footage from a previous Pony Swim, as well as the surrounding events, in this video from The Virginian-Pilot below:
In an announcement on the Facebook page for the Chincoteague Volunteer Fire Company, Tucker cited the current pandemic as the primary reason for the cancellations. He stressed that this was not an easy decision to make, and that the Board of Directors held a vote in which they ultimately decided to cancel the events.
"We know how much this community loves this fire company and supports our carnival," Tucker said, "but with the restrictions put into the phases to prevent the spread of the corona virus, it was the only logical decision to make."
You can read the full press release below:
https://www.facebook.com/permalink.php?story_fbid=3572777792737307&id=129598427055278
Have you ever attended one of these legendary Chincoteague Pony swims? Tell us about your experience in the comments below!
Feature image is from the 2007 Pony Swim. It was taken and cropped with permission from WikiMedia