The lifespan of a horse depends on many factors. Obviously the size of a horse will affect its life span, just as it does in dog breeds. But on average, a horse lives around 25 to 33 years. Curious as to which horses lived longer that? Well, there are quite a few, actually. And we promise you will be surprised to hear just how old some of these are! Check out our list of the oldest horses in history.
So let's start with the youngest and work our way through to the oldest on this list of the oldest horses in history. Enjoy!
Taff and Griff, Twin Horses, Age 31
https://www.facebook.com/GreenhawkEquestrian/photos/a.154105091297856/542308539144174/?type=3
So, these two identical twins are actually still kicking it. They make the list because they happen to be the oldest twin horses on record. And they are still alive to this day! The two Cremello horses were born in 1982, and they are owned by the Veteran Horse Society in Cardigan, North Pembrokeshire, UK. Before retiring in 2007, the two spent their days giving rides to children at the London Zoo. These male twin horses measure at11.2 hh. And according to reports, the two share a typical sibling rivalry: "They are great with us, but they seem to argue and bicker between themselves and often have temper tantrums. I suppose they're similar to human brothers."
The Lucky 51
There are actually a few horses on record that lived to be 51 years of age. And for these horses, we do not know the exact month and date or birth, but we do know the year of birth. Because of this, it seems fair to group them together. So, without further ado, these three horses that lived to be 51 years old are:
Scribbles, a pony born in 1985 out of Cornwall, England.
Shayne, an Irish Draught horse born in 1962 in Brentwood, Essex, England.
Badger, an Arab-Welsh Cross out of Cardigan, Pembrokeshire, Wales, who was born in 1953 and passed away in 2004.
So there really must be something in the water across the pond, if you ask me!
Sugar Puff, Age 56
This pony from West Sussex, UK lived to be 56 years of age. He was put down due to complications from old age in May 2007 after suddenly collapsing one morning. Sugar Puff stood 10hh, and the same person owned him from the time that Sugar Puff was 29 up until his death. His owner, Sally Botting, said that Sugar Puff "...was a safe, reliable pony—we used to teach children to ride on him at school fetes. He was also an old hand at gymkhana and Pony Club. He was a fun pony—he used to come into the house at Christmas."
Check out Sugar Puff's obituary on Horse & Hound for more info on this amazing pony.
Old Billy, Age 62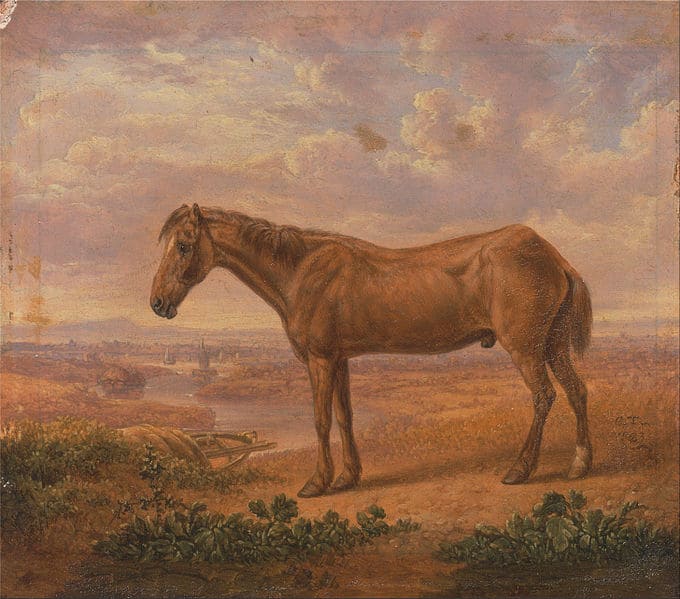 According to the Guinness World Records, Old Billy—rather appropriately named—is the oldest horse to have ever lived. Born in 1760, Old Billy lived to be a whopping 62 years of age. Old Billy was bred by Edward Robinson of Woolston, Lancashire, UK. This super senior horse took his very last breath on November 27, 1822. And Wikipedia states that Old Billy was said to have looked "like a big cob/shire horse, and was brown with a white blaze."
In his six decades on earth, he spent many years serving as a barge horse that pulled barges up and down canals. Check out this cool news clipping which features Old Billy: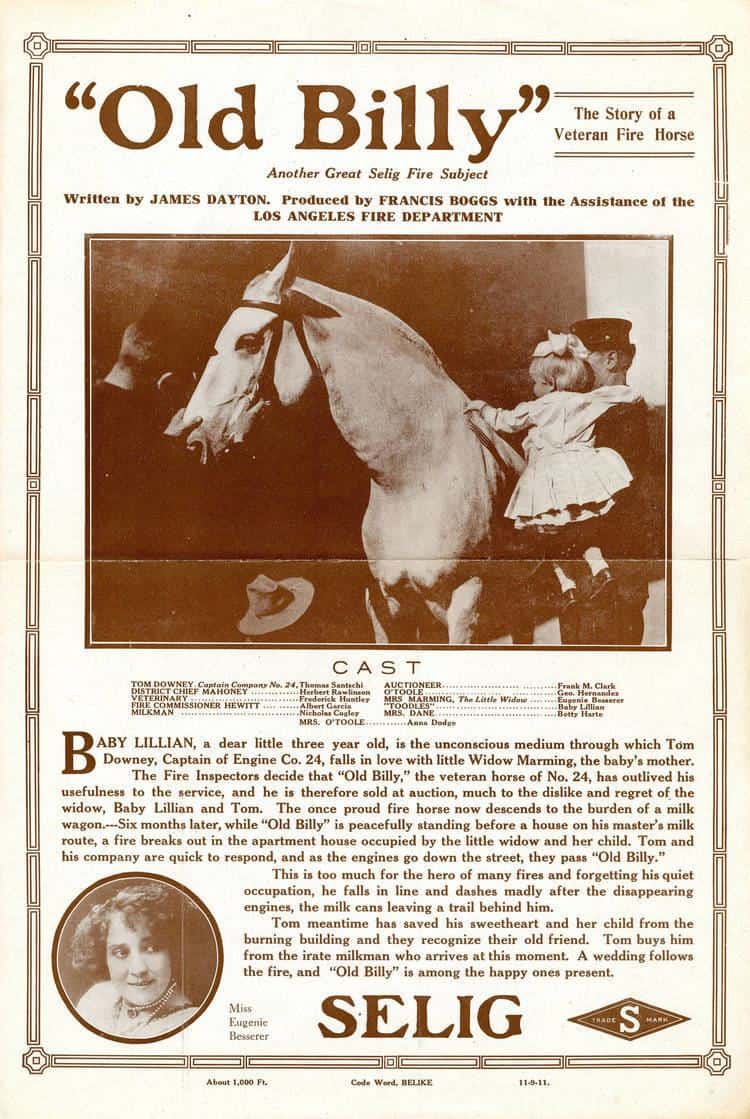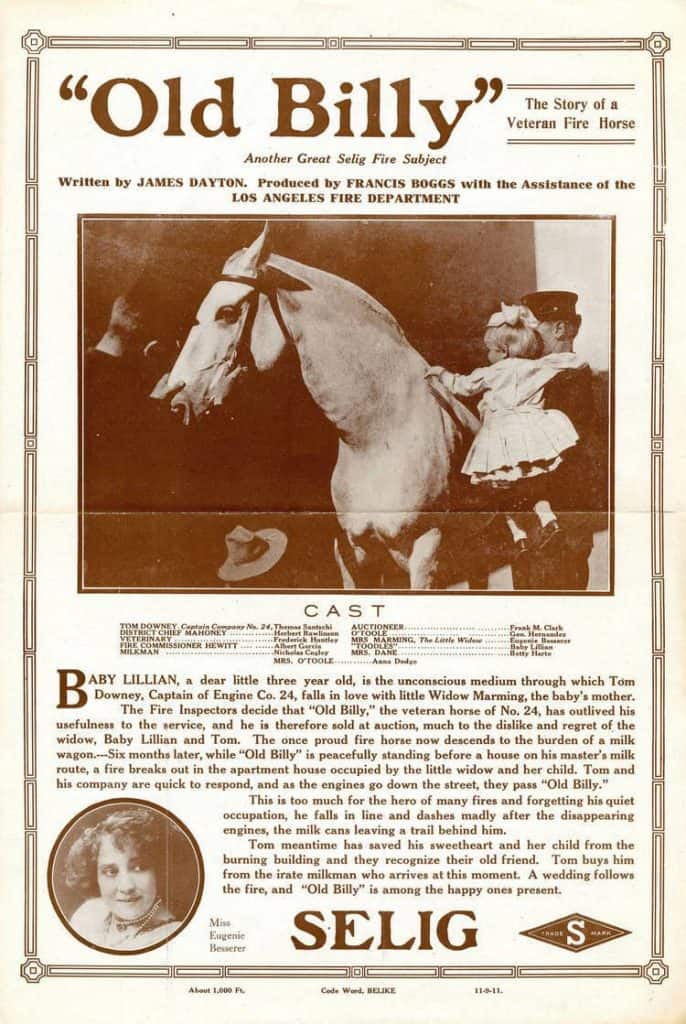 Horse enthusiasts are still fascinated with billy and his story to this day. In fact, Billy's taxidermied head was on display in the Bedford Museum for fans of the horse to see. Have a look at the exhibit below: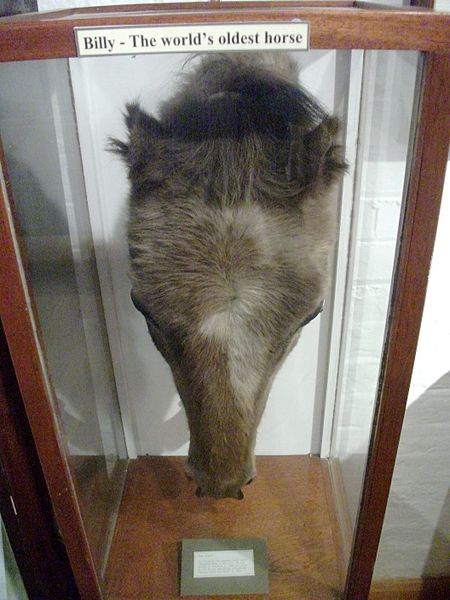 Prospect Point, age 38. The oldest thoroughbred on record, he passed away in 2016.
Magic, age 46. She was/is a Polish Arabian horse whose age was determined in 2015. And she may still be alive today.
Orchid, age 49 or 50. A Thoroughbred Arabian-Cross who passed away in 2015.
Did you learn anything new and interesting about our equine friends? Share this article of the oldest horses in history with other equine lovers out there.
Want to learn about the oldest breeds in history? Read about them here on iHeartHorses.com.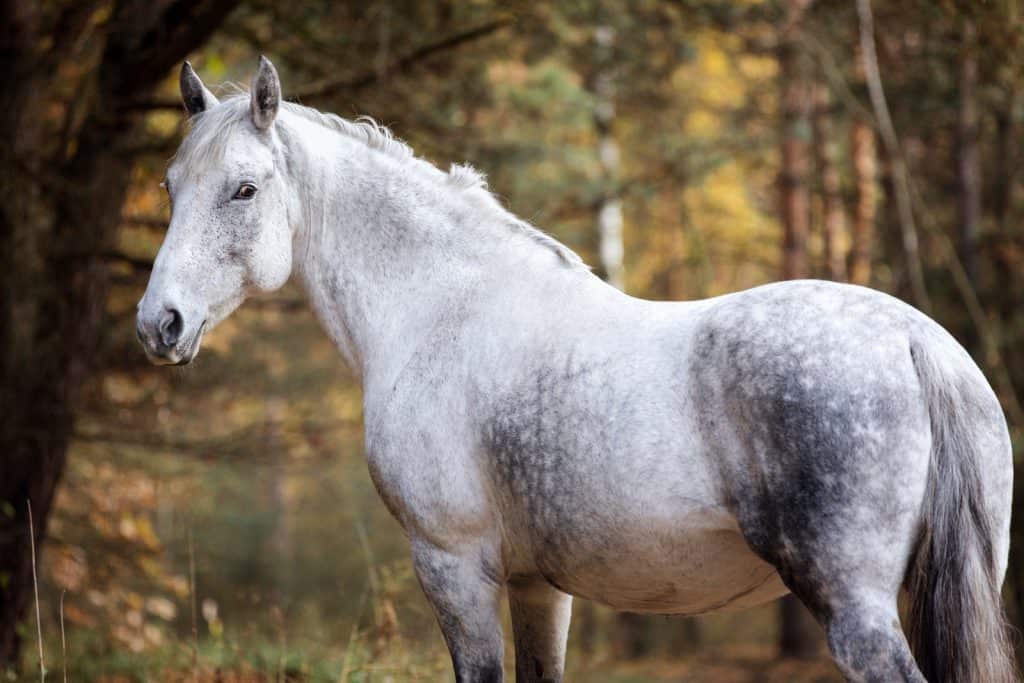 Did you enjoy this article? Then pin it!