There are many things that the average horse does not get to do. Including going to huge sporting events, like the Super Bowl. But in 2016, the Denver Broncos promised Santa Clara that they would bring the Thunder to Super Bowl 50. Literally!
The Denver Bronco Mascot, a stunning white horse named Thunder, packed up his trailer and made the multi-day voyage to 2016's Super Bowl.
"It's only fitting that Thunder gallop across the field followed by a stampede of our players, all representing the horsepower behind this football team and Santa Clara, on game day we will bring the Thunder," Sam Boik from Broncos TV said.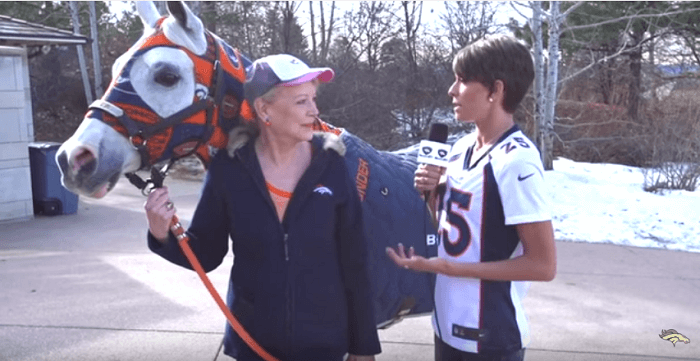 Thunder is owned by Sharon Magnus Blake. February 7, 2016 marked her second Super Bowl with Thunder.
"We are so thrilled," Blake told Broncos TV prior to the big event. "You know the first time we had to fly Thunder because the weather was so bad across the country. This time we are driving."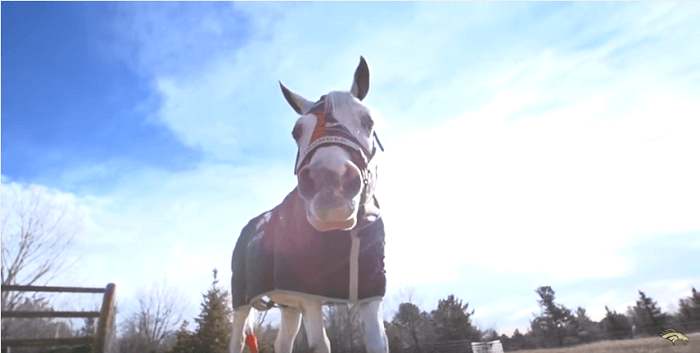 Thunder's team consists of six people, including his rider/trainer Ann Judge and several bodyguards who travel with him.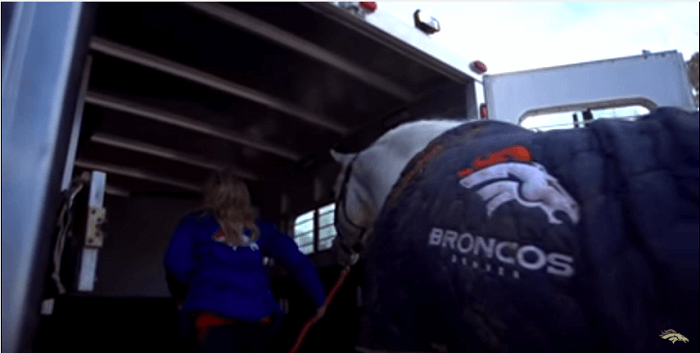 While on the Coast for the Super Bowl Thunder was treated to the star treatment as a guest of Stanford University.
Learn all about the Denver Broncos' magnificent mascot in the one minute video below!
Thunder's presence must have been the lucky charm Denver needed! The Broncos defeated the Carolina Panthers 24 - 10 to score their third Super Bowl win!
Featured Image via Facebook/ThunderDenver Broncos Mascot