We can all appreciate how awesome some of the carriages and carts we see at shows and parades are. But when they are miniaturized for a mini horse, they become absolutely adorable. Big horses might look impressive pulling their full-sized counterparts, but they can't beat the tiny versions when it comes to cute! Do you have a mini and cart? Share yours in the comments!
#1 – Stagecoach
Just imagine if the Wells Fargo wagon that was a' comin' down the street was this size? Oh my gosh, it's the cutest thing ever! Buggy.com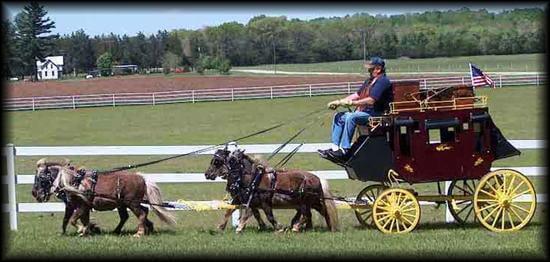 #2 – Surrey
Complete with the fringe on the top, this surrey is adorable in miniature! Seriously, I wouldn't change a thing! Buggy.com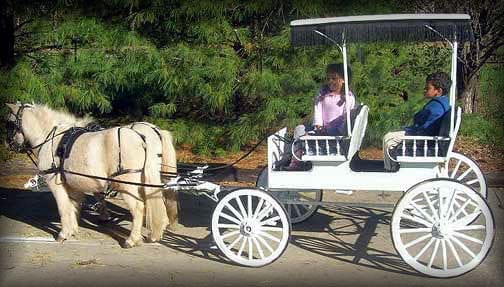 #3 –  Covered Wagon
This was done for a parade at Oregon City High School in Oregon. It's just too cute! You can see a video here.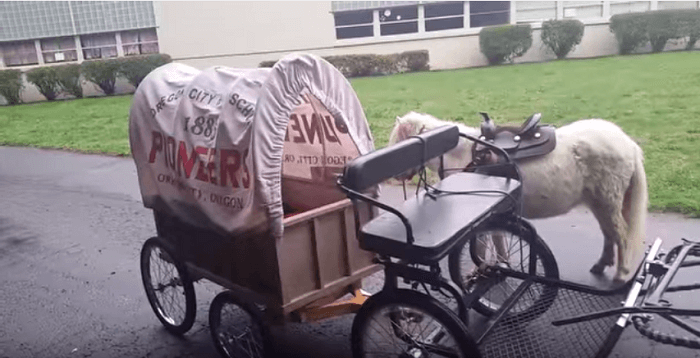 #4 – Cinderella's Carriage
Wouldn't it have made more sense if those tiny mice were turned into tiny horses? We think so, and this adorable carriage is proof that Cinderella should have gone miniature. Princess and Cowboy Carriages has one for their pony parties – how fun!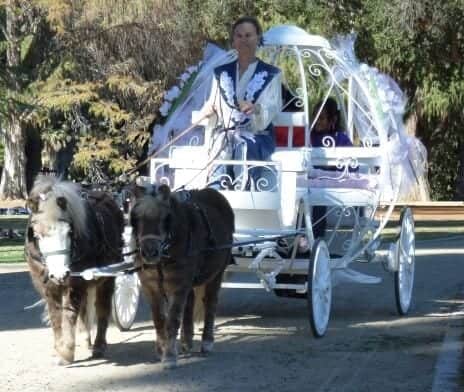 #5 – Victorian
Anything having to do with the Victorian era is just gorgeous. Miniaturize it and you have a intricate cart that's also adorable – what could be better? Buggy.com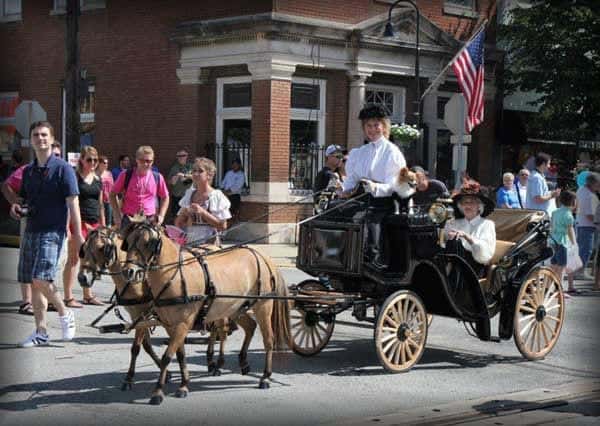 #6 – Sleigh
Perfect for Christmas parades or a ride in the snow, this miniature sleigh is ready to go. And since we all know Santa uses "tiny" reindeer, doesn't this seem more appropriate? (It even has optional wheels if your Christmas's aren't white!). Buggy.com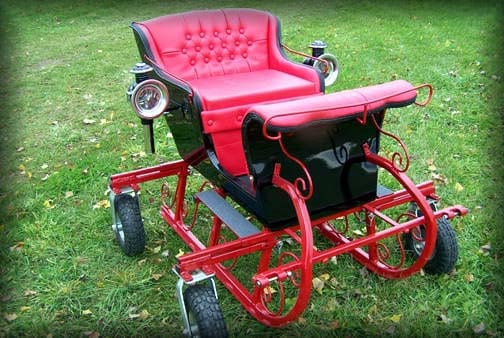 #7 –  Dr. Buggy
Oh-so-cute for those tiny doctors in training! This fun cart is just like what an old-fashioned doctor would have used to make house calls, but tiny! Buggy.com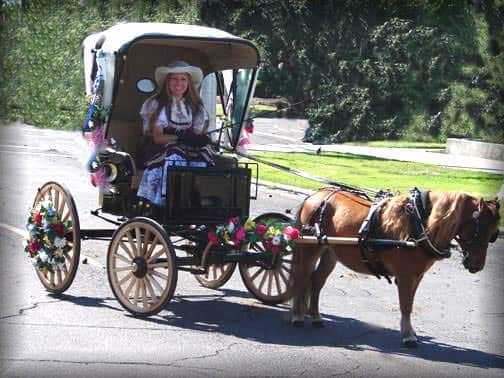 #8 – Goat Cart
This handmade cart is adorable! Not only is the horse and cart tiny, but there are fluffy kids inside... I don't think a parade entry could get any cuter than this! Created by Rowdy's Rascals Petting Zoo and Pony Parties.