The Black Pearl Friesian Dance Troupe is a non-profit riding group that brings together the beauty of Friesians, Friesian Sport Horses, and other Baroque breeds in breathtakingly beautiful performances. But this group doesn't exist just for beauty's sake. The non-profit has educational opportunities and rehabilitates injured or abandoned equines as ambassadors for their program.
The group, hailing from Ridgefield, Washington, does several regional events a year, including the NW Horse Show and Expo, which I was fortunate enough to witness.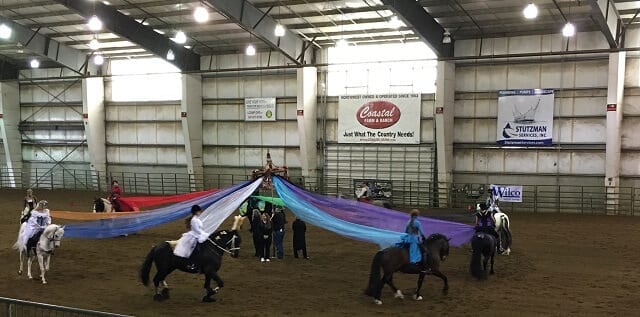 Not only are their horses beautiful, but they have created a unique show including my personal favorite: the real-life Carousel. It was just stunning.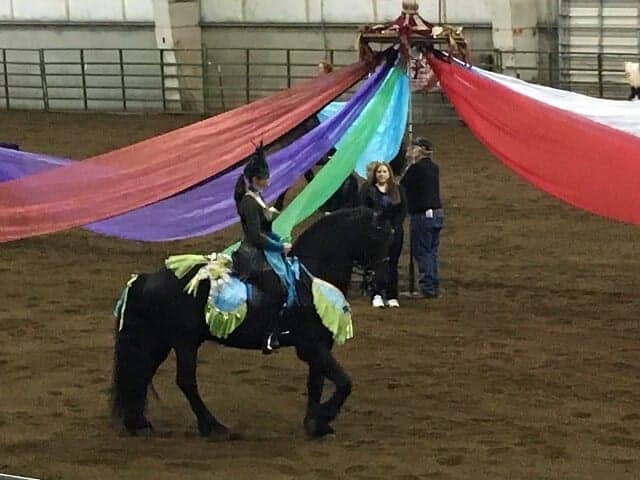 Each horse and rider were dressed as different "carousel horses" while they moved around a pole that was reminiscent of a May Pole.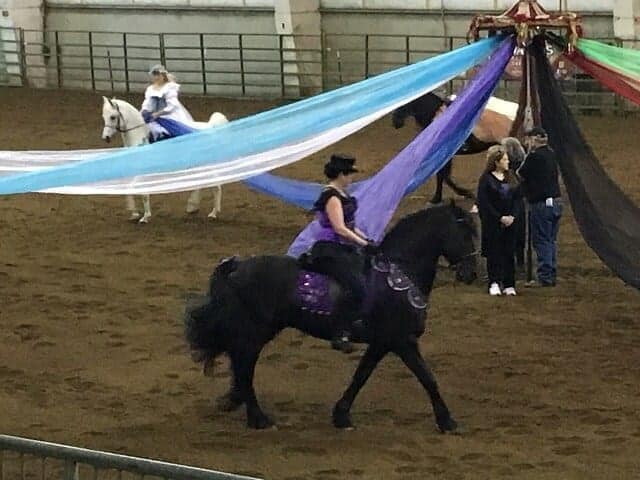 Watch this talented set of horse and riders bring a carousel to life:
Pretty awesome, huh? If you would like more information, check out their website and follow them on Facebook. If you live in the area, you can contact them about joining the Troupe.