C'mon, everyone is parodying or covering Adele's hit song "Hello"... you knew someone was going to do this eventually! But what you may be surprised at, is how true it is!
It's cold, it's muddy, it's wet and that horse just won't come in from the field. Despite practically begging and throwing carrots at him. You clean his legs just so he can muddy them again. When you ride, he spokes at nothing. These are the equestrian blues and Kelly Jewell, head trainer at Racers to Riders, sings them in this hilarious parody of Adele's hit song "Hello."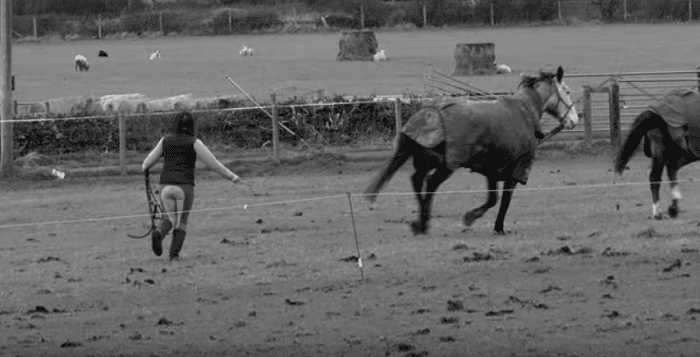 She took a song that, honestly most people feel indifferent about, and turned into something a horse person can truly relate to. We do all this work for our horses and sometimes it just feels like they don't care, and yet, we keeping doing it because we absolutely love it.
Yup, you know you feel that way sometimes! Jewell's song lets you laugh about it--which is a good thing for some of us since any (or all) of these things can happen on a daily basis!
Watch the full music video here:
This fun video was made in just a day! Racers to Riders is a Thoroughbred retraining center that takes Off-The-Track racehorses and re-trains them for a new career and home. You can learn more about them on their website, racerstoriders.co.uk.