As children, we all dream of unicorns and pegasi – of dragons and fairies and princesses and knights. As we get older, some of that magic is sadly lost. But professional photographer Pamela Salai of Pittsburgh, Pennsylvania, is all about giving her clients that magic back, through her beautiful and unique photography style.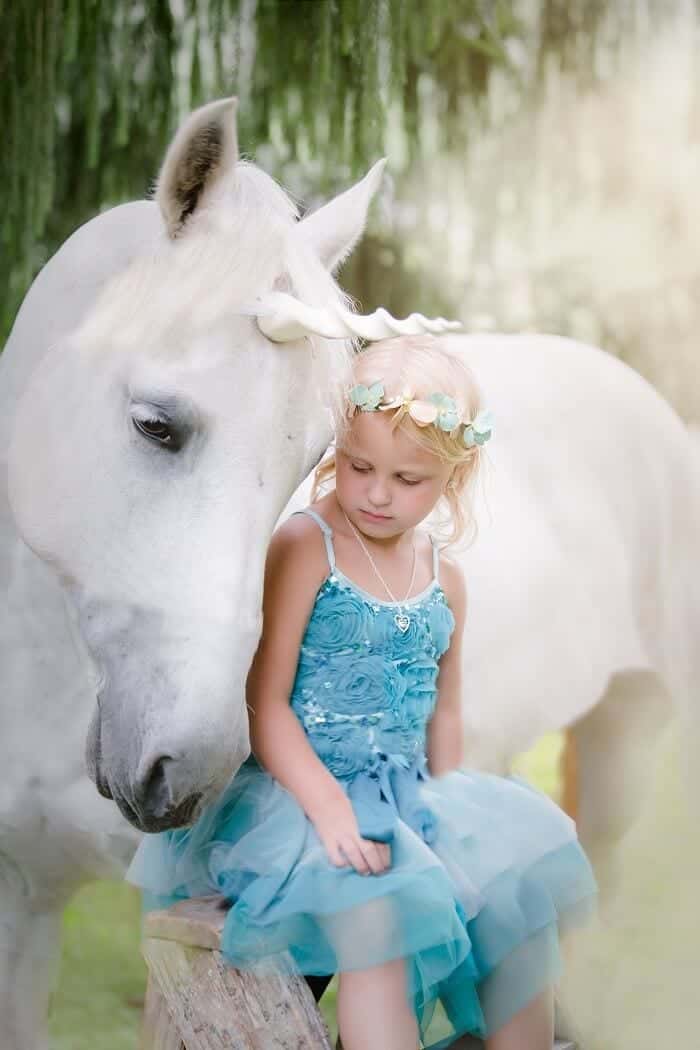 Salai has been taking pictures since high school and stood on the other side of the camera, modeling, for six years. After the birth of her first child, she knew photography was her passion and started her own studio in 2012.
Her inspiration? Definitely Lewis Carroll, whose quotes confetti her site with whimsical nonsense perfect for her style. In fact, when asked where her inspiration came from for this particular photo series she answered:
"'Sometimes I've believed as many as six impossible things before breakfast.'" [Alice in Wonderland]. Really though, I love imagination, I love childhood. I have always had a love for unicorns since I was a little girl. And I love what seems impossible. I use to ride too. So I do have a love for horses in general."
How to Make a Unicorn
Wondering how she made such a splendid unicorn? Well you have to start with a horse, of course! The two horses in the photos are Olaf and Gracie. Salai gave the owner, Candy of Candy Lane Acres, photographs of her farm in exchange for getting to use the horses in the shoot.
We asked Salai about the horns next – were they photoshopped or a prop? She told us she bought them from TipTopTutu, an Etsy shop.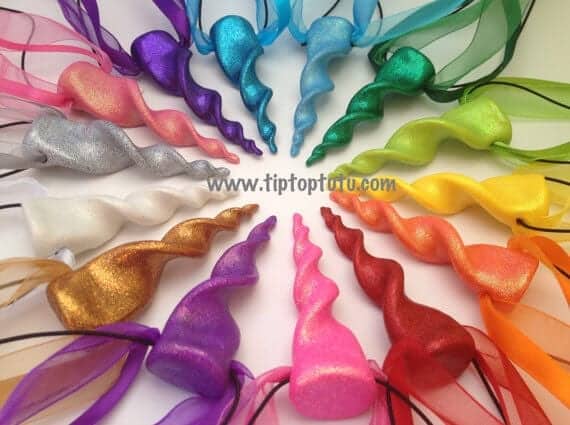 "Sarah has been amazing to work with and has even had her parents send me a horn while she was in Spain finishing her thesis," Salai said. "My 'unicorns' would not be this amazing without her amazing product."
How to Photograph a Unicorn
Once your unicorn is ready, it's time to photograph! And what is the best way to get those ethereal photos?
"Typically I only shoot around golden hour or at least later in the afternoon when the sun is at its most whimsical for light - at least for me and my style," She said. "Then I did have a few photo shop tricks for these photos just to make them a tad more magical."
She also mentioned that working with horses takes patience.
"Animals in general are tough," she said. "Then you bring in this large size animal that could step on a child's foot or back up into them or me because I lay all over the ground when shooting. I had my horse handler/friend, Melissa, on-site the whole time. We gave the horse a break when needed. Carrots were a key element to have on hand."
Salai will be featured in the Winter 2016 Momazine magazine and is available for private unicorn sessions with your horse. She offers these sessions during last Spring and Summer and she says to act fast, as they sell out in less than 24 hours.  And be sure to follow her on Facebook and Instagram.
After looking at her images, we are sure you will believe in unicorns too.
(The following images are reprinted with permission from Pamela Salai)