Born in Corvallis, Oregon, these twin foals are a medical marvel. Not only is it rare for a horse to have twins, but it is extremely rare for both to survive. The vet caring for these two miracles says their chance of survival was "slim to none." In fact, in the 30 years Dr. John Schlipf has worked at the College of Veterinary Medicine at Oregon State University, this is only the second set of live twins he has seen.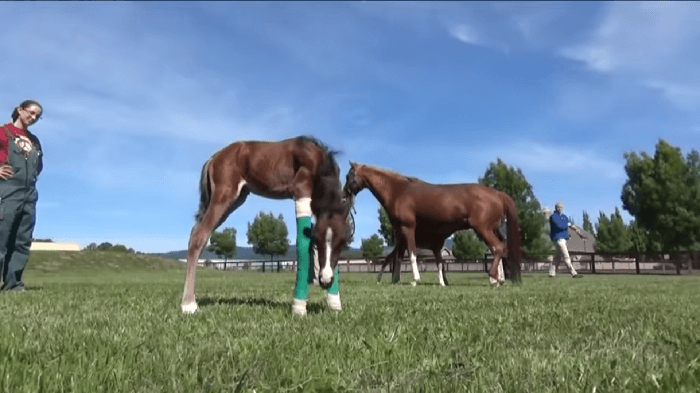 But Mocha, a week old in this video, and his twin brother Cappuccino, had a strong will to live. Although they did not get enough colostrum at first, which puts them at greater risk for infection, the two are doing just fine.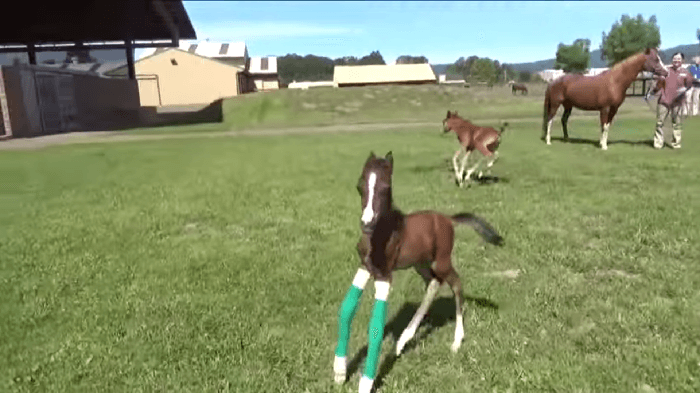 OSU vet students were able to help the foals, a once in a lifetime experience for them. Watch the full video below – we dare you not to smile at these cuties:
Mocha and Cappuccino are an incredible miracle. They received a clean bill of health and returned to their owner's farm, along with their mom. Have you ever seen twin horses? Tell us in the comments!