I don't know a horse person alive who hasn't been thrown off at some point. We all know it's just part of the sport. Even the professionals can get bested by a horse that's rearing, bucking or shying. It happens. I think we can all agree is how the person responds that shows just how professional they are when they go get back on (provided they were not injured.)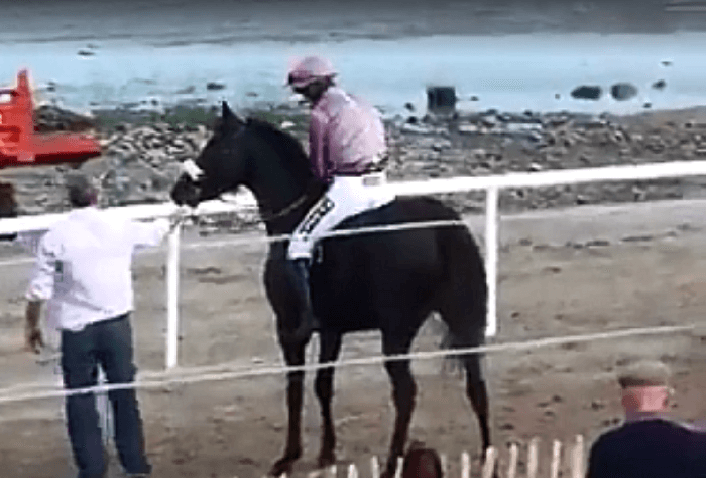 This jockey is truly a professional. Honestly, I have never seen a horse move quite the way this one does. Right as the jockey gets on, he rears but then jumps in the air!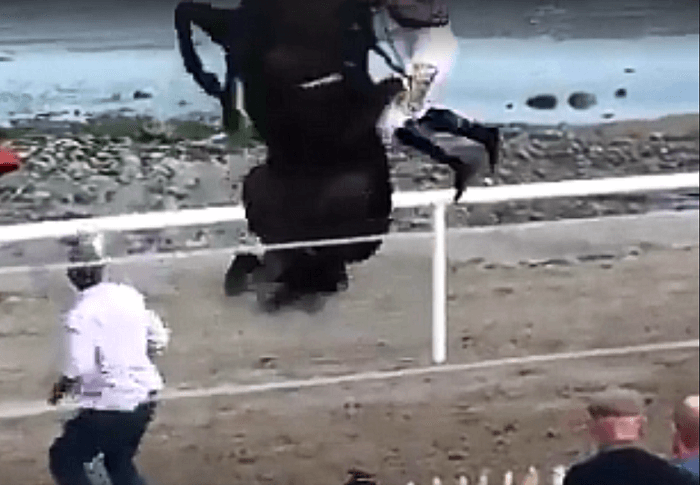 Yes, the jockey is unseated – BUT he lands on his FEET! And then, watch how he handles his fractious mount – this guy is a true professional who obviously knows this horse (or at least understand horse language) very well. Check this out:
https://www.facebook.com/CountryRacingVictoria/videos/1227746690574071/?v=1227746690574071&external_log_id=96ad27eec1157d04c8524fe2ca88c33c&q=Tag%20a%20mate%20who%20always%20has%20things%20under%20control!%20%20Posted%20by%20Country%20Racing%20Victoria
How insane is that? First, that horse jumps while vertical, pretty impressive. And then, that jockey mounts from the ground at a trot and then a canter! Anyone who has mounted from the ground in an English saddle knows that even from a standstill it's difficult – but moving? Kudos to this jockey, he is an incredible athlete!