That time of year is approaching, the season that all horse folk dread – winter. Shorter days, colder weather and snow means planning a winter schedule with your farrier. You must decide if you are going to let your horse go barefoot during the winter months or keep shoes on. Before making that decision, look at the pros and cons of a barefoot versus shod horse in the wintertime. Also, be sure to make the hoof health of your horse a priority and consider the climate of the area in which you live to aid in that decision.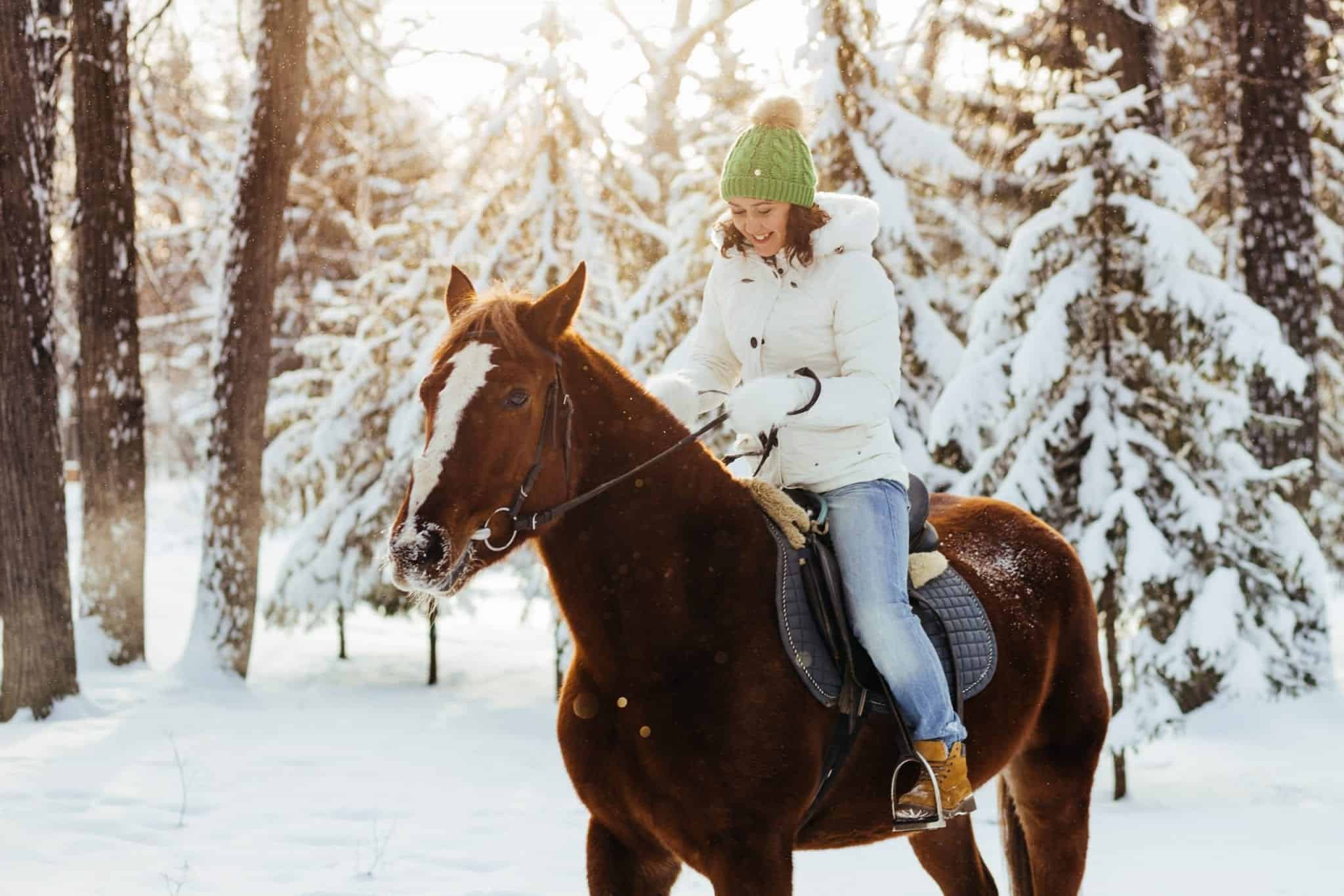 Barefoot Winter Pros
If your horse can go barefoot in the winter without resulting in lameness, why not? It saves some money for sure and gives their hooves a break. Barefoot hooves also give the horse natural traction on the ice and snow. There's also less room for snowballs to pack inside of their hooves. If you are a fair-weather rider, your horse's exercise will be reduced in the winter, so not needing the extra protection.
Barefoot Winter Cons
Some horses do not tolerate hard surfaces well and can become tender footed. Unfortunately, wintertime means a hard-frozen ground. If your horse has soft or sensitive feet, pulling shoes in the wintertime can result in lameness or more corrective shoeing come springtime.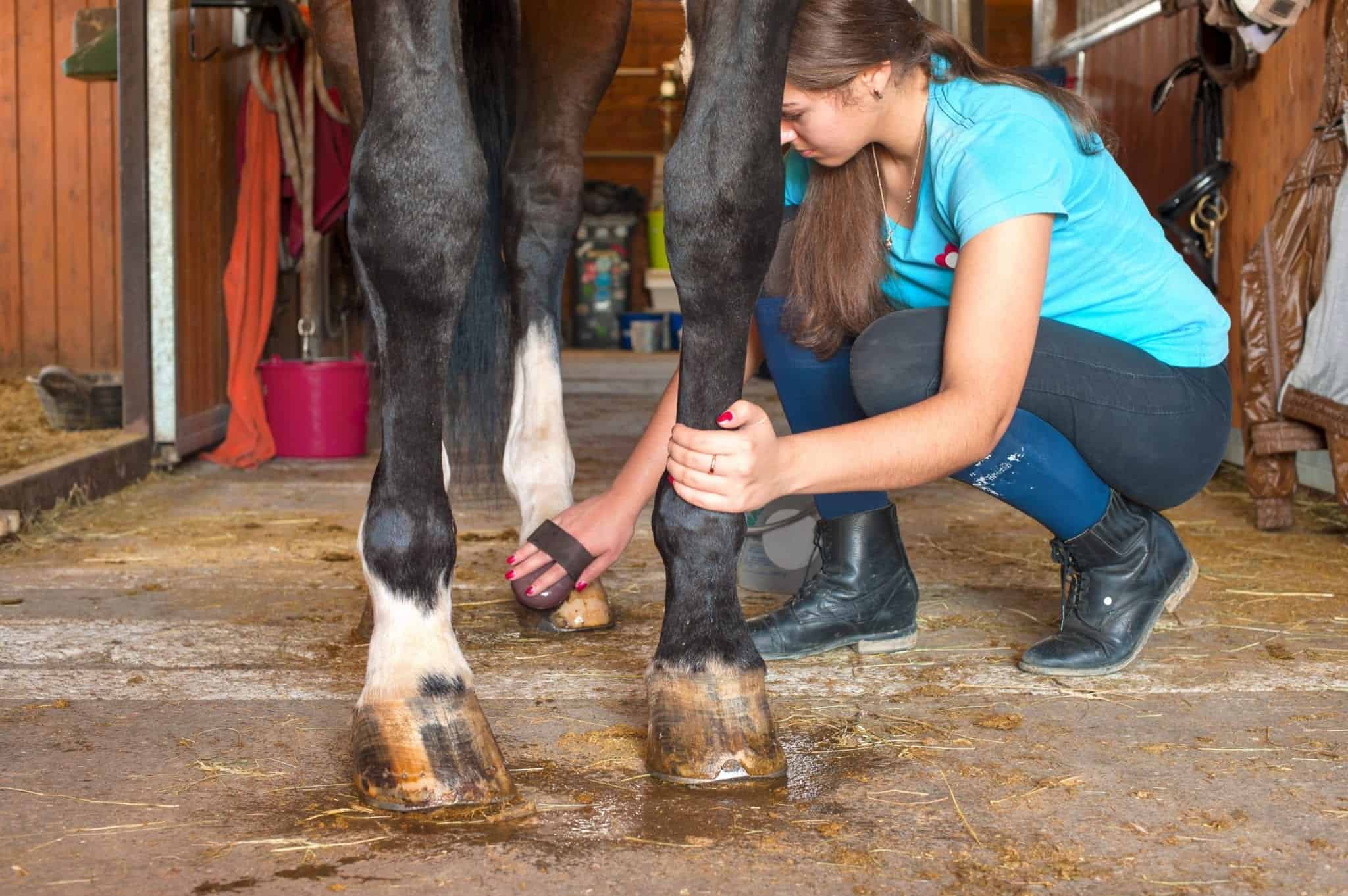 Shod Winter Pros
If you continue to ride all winter long, keeping shoes on your horse would be ideal. Also, if your horse does have hoof issues and is lame without shoes, do not pull them. There are extra accessories to help your horse with traction in the snow and ice such as borium. Borium is basically extra material that is welded to the bottom of the shoe. Insoles are also available to prevent snowball build up. If you live in an area that doesn't get a lot of snowfall, keep shoes on.
Shod Winter Cons
If your horse stays in the pasture with shoes on all winter long, you will need to pick out the snow that becomes packed. If you don't, your horse may have difficulty moving. The ice and snow can also become packed in between the sole and the shoe, causing additional problems and possibly a call to your farrier before your horse's next appointment. Borium and drive-in studs are awesome tools for those that ride outdoors during winter, but it is also dangerous as it can cause lacerations if your horse is kicked or kicks another horse.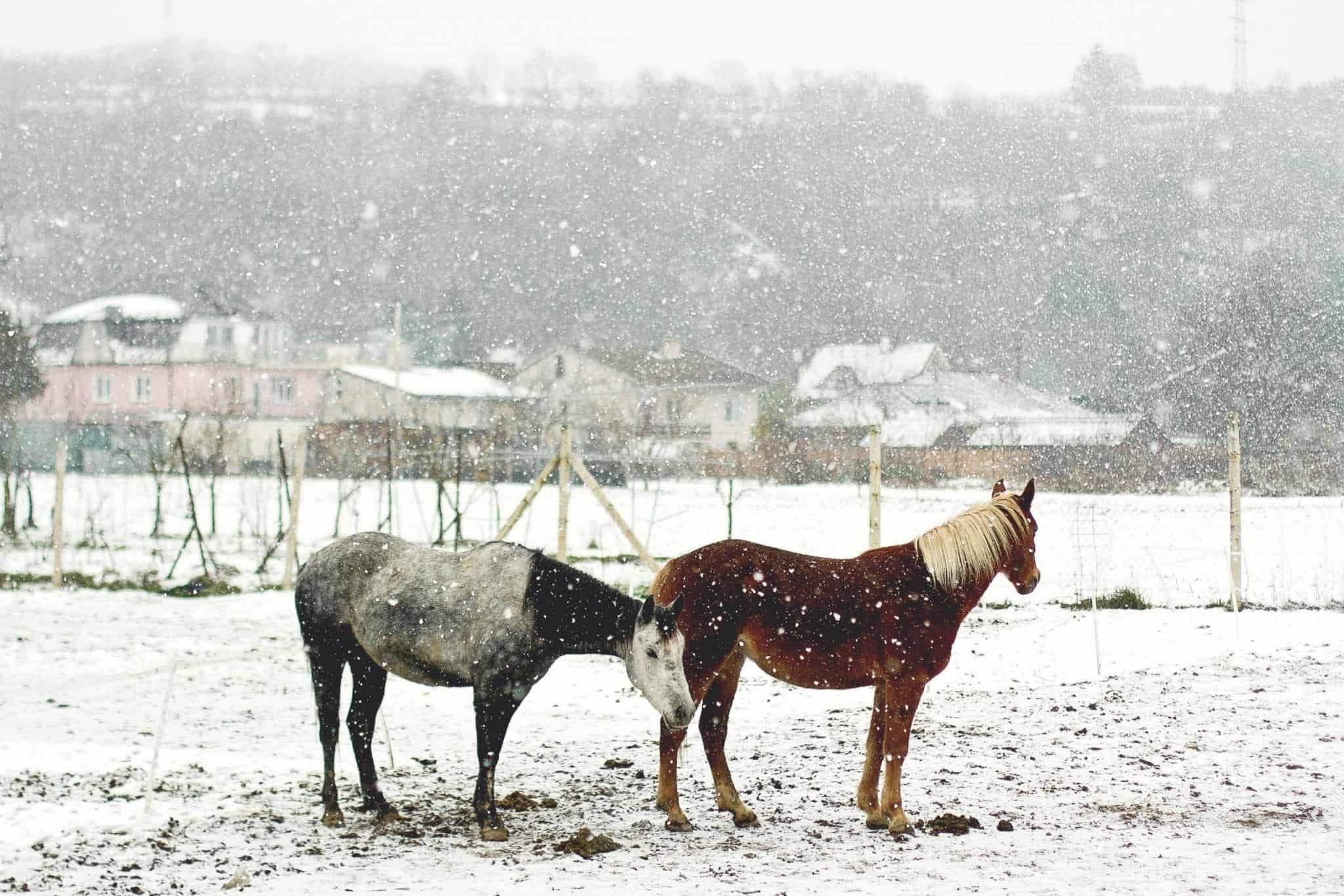 Deciding whether to pull shoes or not for your horse should be a decision you make with your farrier, and if your horse has been diagnosed with any lameness diseases or navicular, consult your vet as well. The last thing any equestrian wants is a lame horse come springtime when it's time to get back in shape and ready for show season. Hoof health should also remain a priority, and if you live in a climate that doesn't get a winter, keep to the standard schedule you have set with your farrier.
About the Author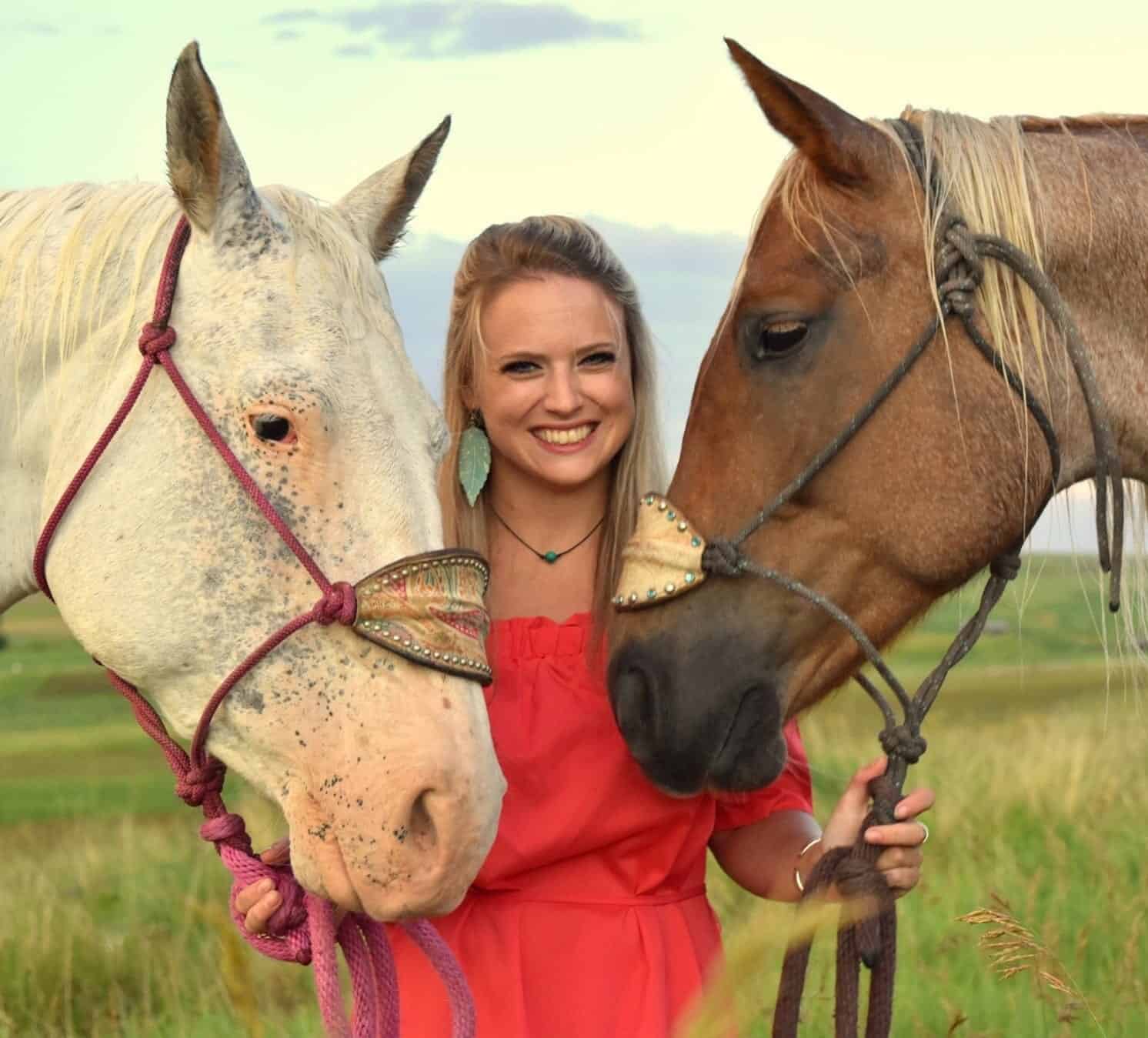 Dani Buckley is a small-town resident in Montana. She is a veterinary technician manager and mom of eight four-legged kids – 5 dogs, 1 cat, and 2 horses. When she moved back home to Montana, her horses and her dogs moved with her (Carbon and Milo). The pack grew by three when she moved in with her boyfriend, Cody. Altogether there is a German Shepard (Lupay), a Border Collie (Missy), a Blue Heeler (Taz) and her two adorable mutts.
Her horses are her free time passion – Squaw and Tulsa. Dani has owned Squaw for 17 years and this mare has made 2 trips across the country with Dani! Squaw is a retired rodeo and cow horse. Her other mare, Tulsa, is an upcoming ranch horse. The girls have an unmatched personality and bond with Dani. She has been around horses her entire life and rodeoed throughout highschool and beyond. Now, she enjoys riding on the ranch, working cattle and trail riding.