No punchline here! A horse really did go through a drive-up window! Norco, California is known as "Horse Town USA" with good reason – the city has bridle paths everywhere and the business are horse friendly! According to Stacy Westfall, who rode her horse to a coffee shop drive-thru, many of the business have pens were you put your horse while you shop!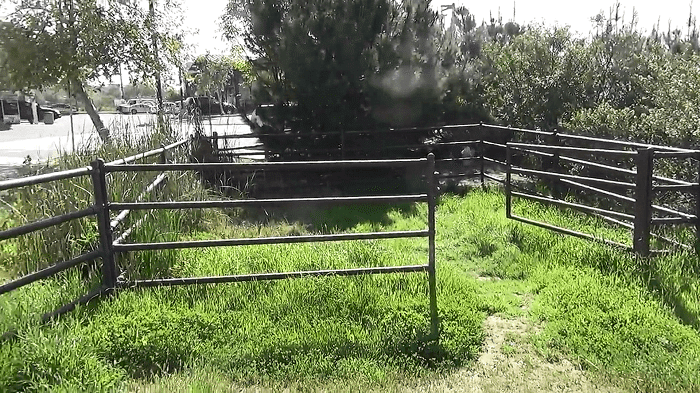 She found a trail that led right to the coffee shop drive-thru and thought, "Why not?"
I don't know about you, but I would LOVE to take my mini and cart her through a drive-thru, what fun! Westfall dubbed her outing "Pony Espresso" and hopes that with enough shares, they just might name a drink that. Watch her fun video of the ride below:
Let's help Westfall get that drink made by sharing her video! And, if you ever go to Norco, be sure to wave to the riders, one of them just might be her. Can you ride around your home town? Tell us in the comments!