Are you thinking about buying a green horse? That's exciting! But before you take the plunge, you should consider a few things to make sure it's the right decision for you.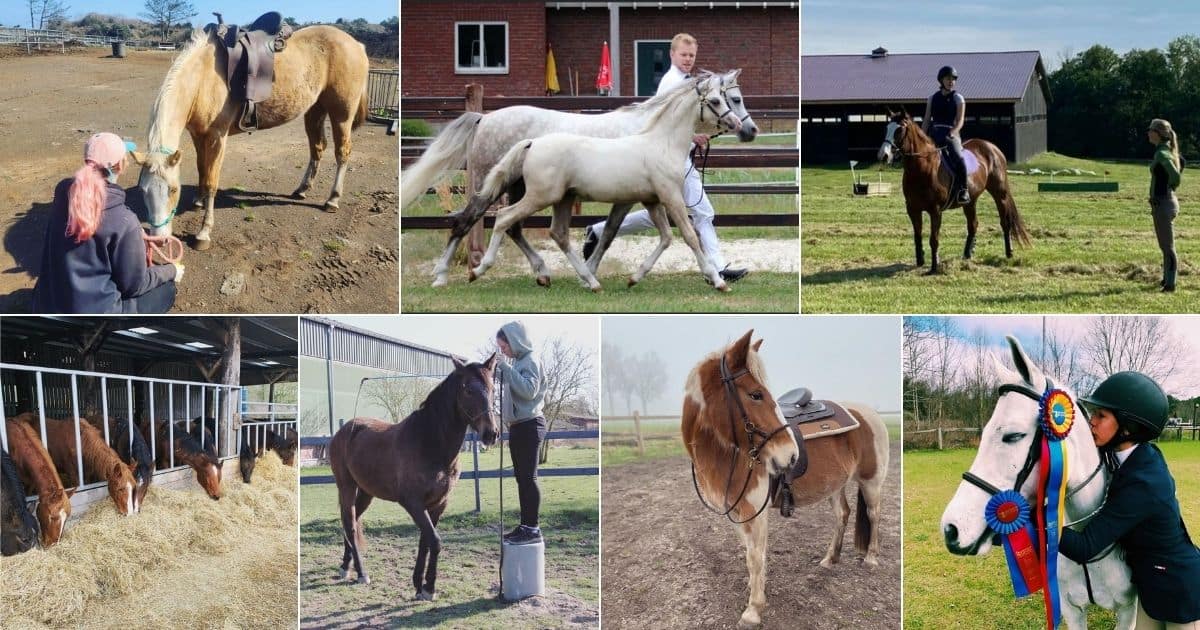 First off, buying a horse is a big investment, especially if it's a green horse. Although they can be an excellent fit for some riders, green horses are not for everyone. But if you're up for a challenging yet rewarding experience, a green horse is a great choice.
Here are a few things to consider before you go ahead and bring your new buddy home.
Jump to:
Background on Green Horses
If you're new to the equestrian world, you may have come across the term "green horse." Essentially, a green horse is still learning the ropes and may not have much experience with riders.
However, these horses have a ton of potential for growth and development with the proper guidance and care. That's where a skilled and experienced rider comes in!
By providing lots of training, attention, and love, a green horse can gradually progress through their early stages and become a confident and reliable partner for their rider.
What to Consider
If you don't have a complete picture of what buying a green horse entails – you may be in for a shock after you bring it home. So, don't let that be you.
Here's everything you need to know before buying a green horse:
1. They're More Affordable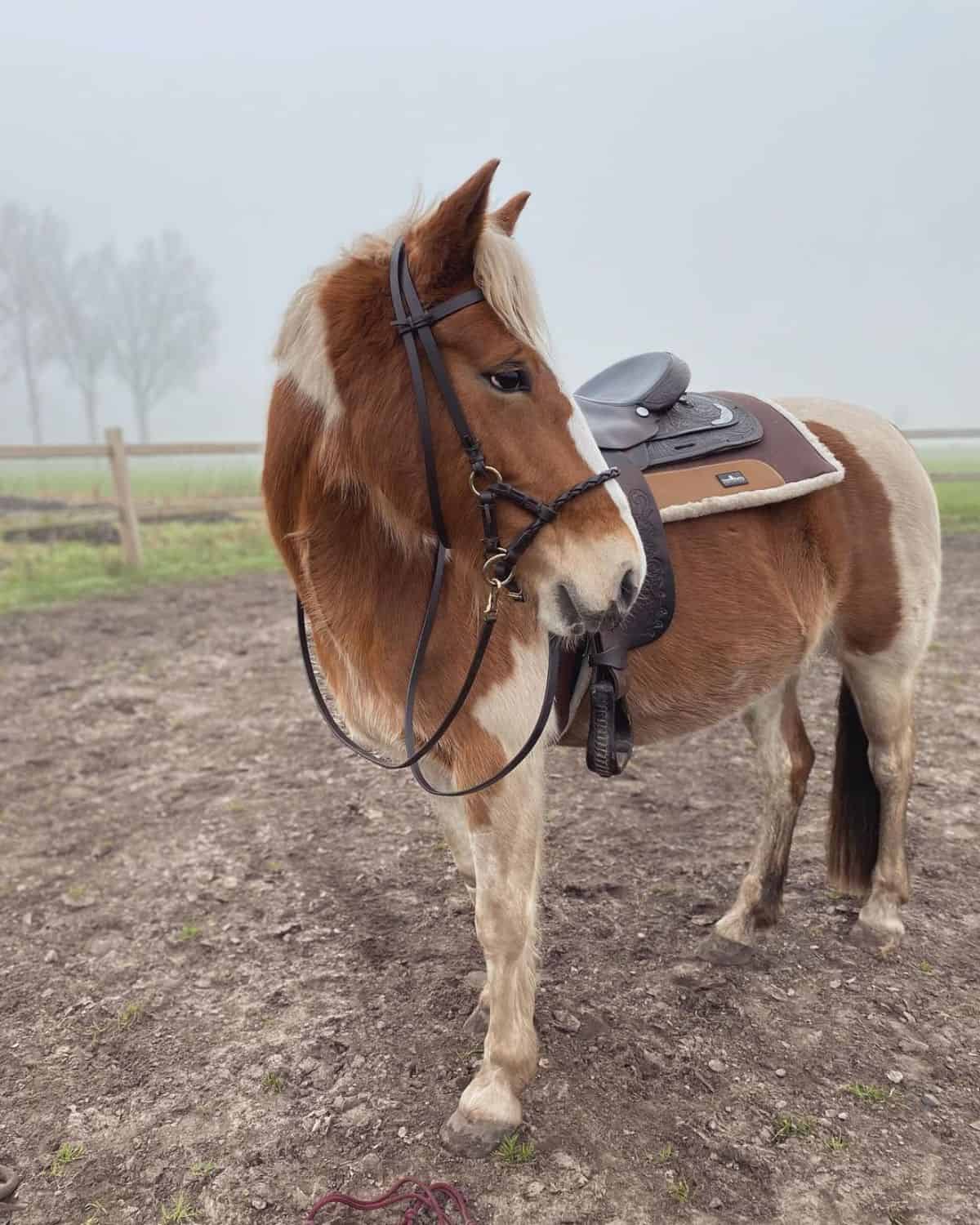 One of the biggest advantages of buying a green horse is the cost. Since they haven't been professionally trained, they are generally more affordable than horses already trained.
So it's an excellent opportunity for riders on a budget to start from the bottom and train their own remember that a green horse will require a lot of work and patience to train properly.
For example, this adorable green horse in the image has already had some experience wearing a saddle, so she's not entirely green.
But if budget is the only reason you're getting a green horse, it might be worth considering waiting until you have more to invest in a horse that will require less work.
2. They Have Fewer Bad Habits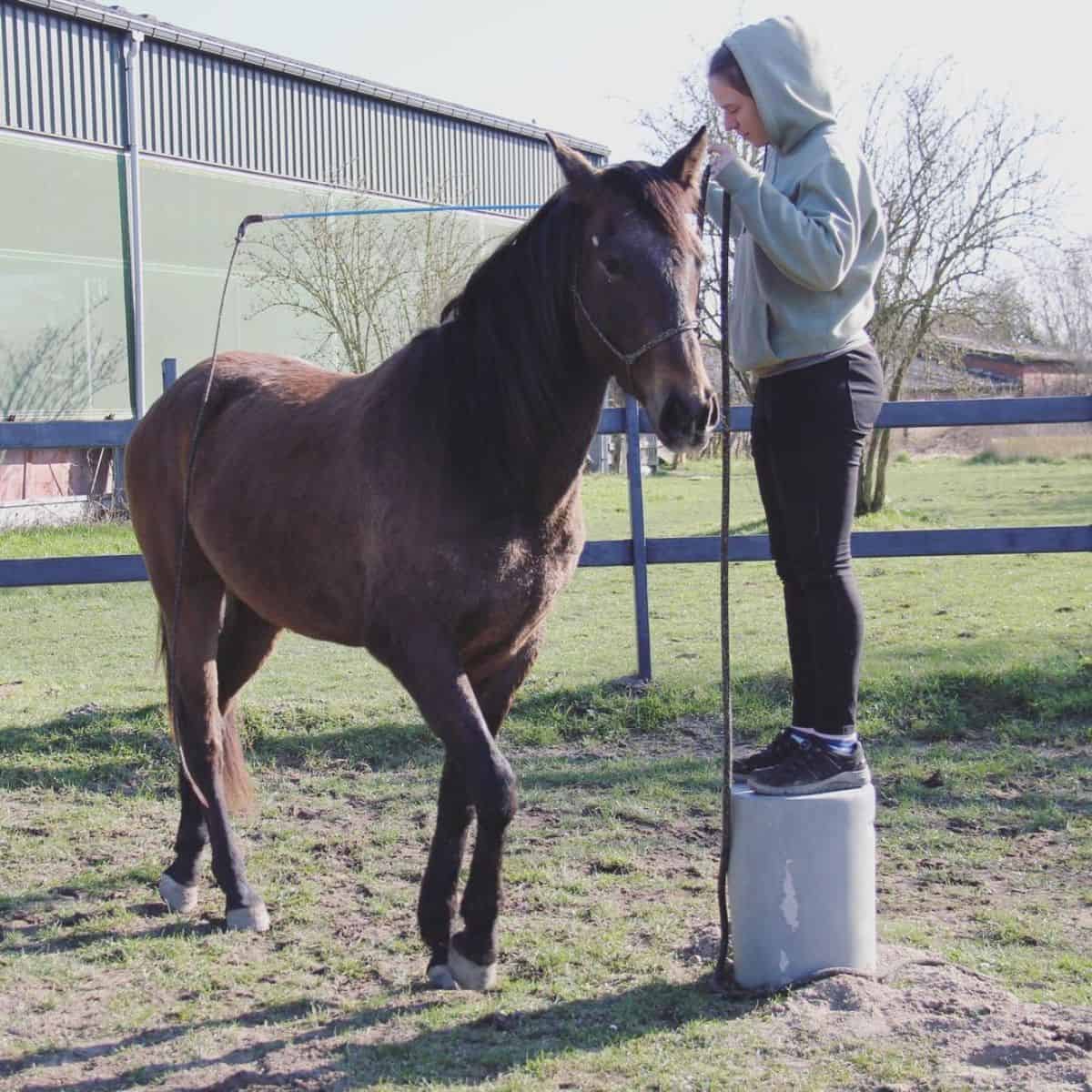 When training green horses, the good news is that they don't come with bad habits. You can simply start fresh and work together to build positive experiences.
Plus, starting with good habits is much easier than correcting bad ones that an older horse may already have. By instilling good habits, you can lean into positive reinforcement, a very effective way to train horses.
This post is an excellent example of positive reinforcement working wonders with green horses. It's heartwarming to see how happy the horse looks when doing what's asked of him and getting praise in return!
3. Training is Time-Consuming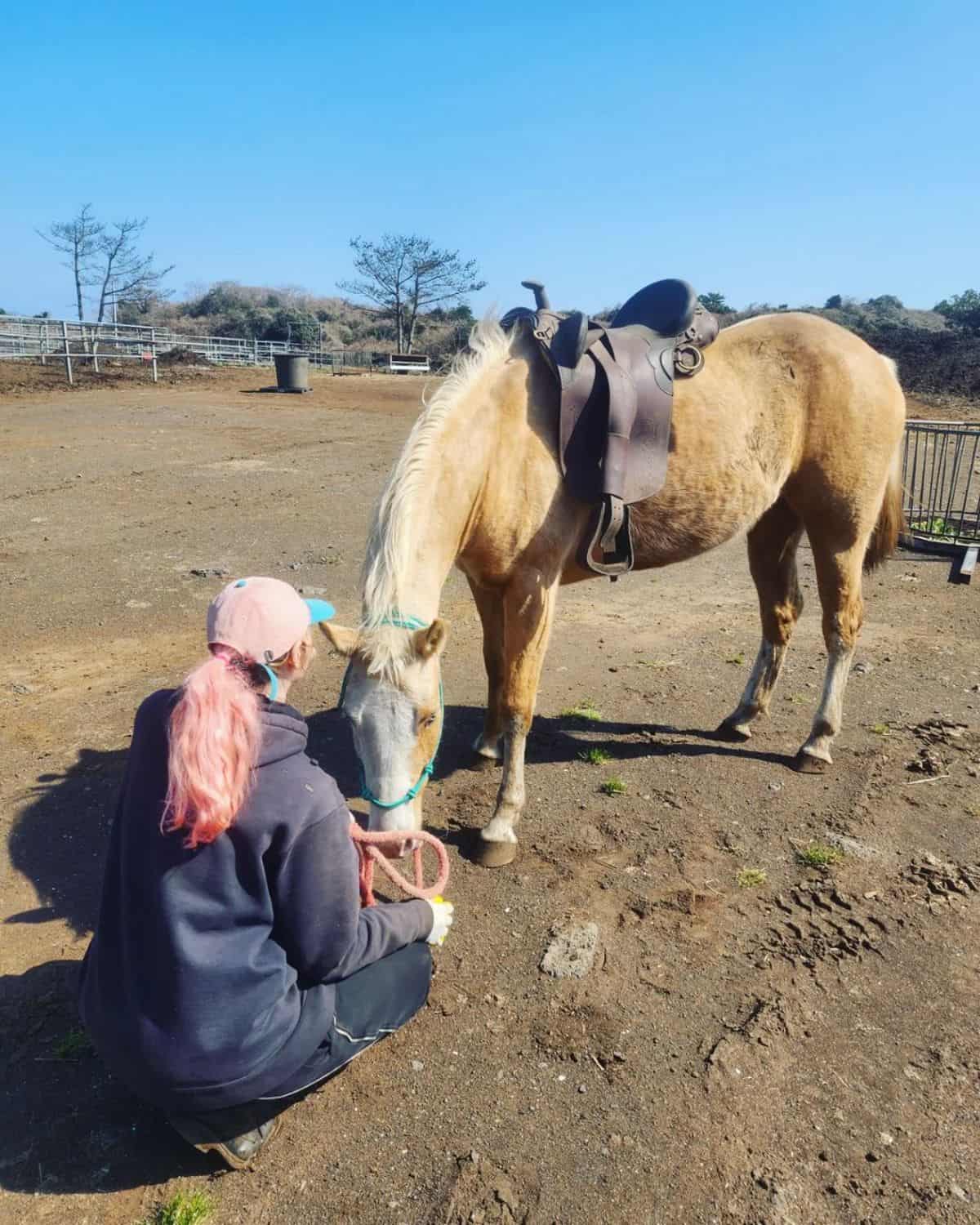 Green horses require time, patience, and dedication to train. However, if you're not up for the challenge, looking for a horse that's already trained might be better.
Training a green horse involves spending many hours riding and working with them each week until they feel comfortable under the saddle. It also consists of a lot of repetition, as green horses may need to be reminded of the same skill multiple times before it becomes second nature.
Take inspiration from this horse trainer who has firsthand experience with the challenges of training a green horse. She shows great patience and dedication, which are vital to successfully training a horse.
4. They Have No Choice But to Trust You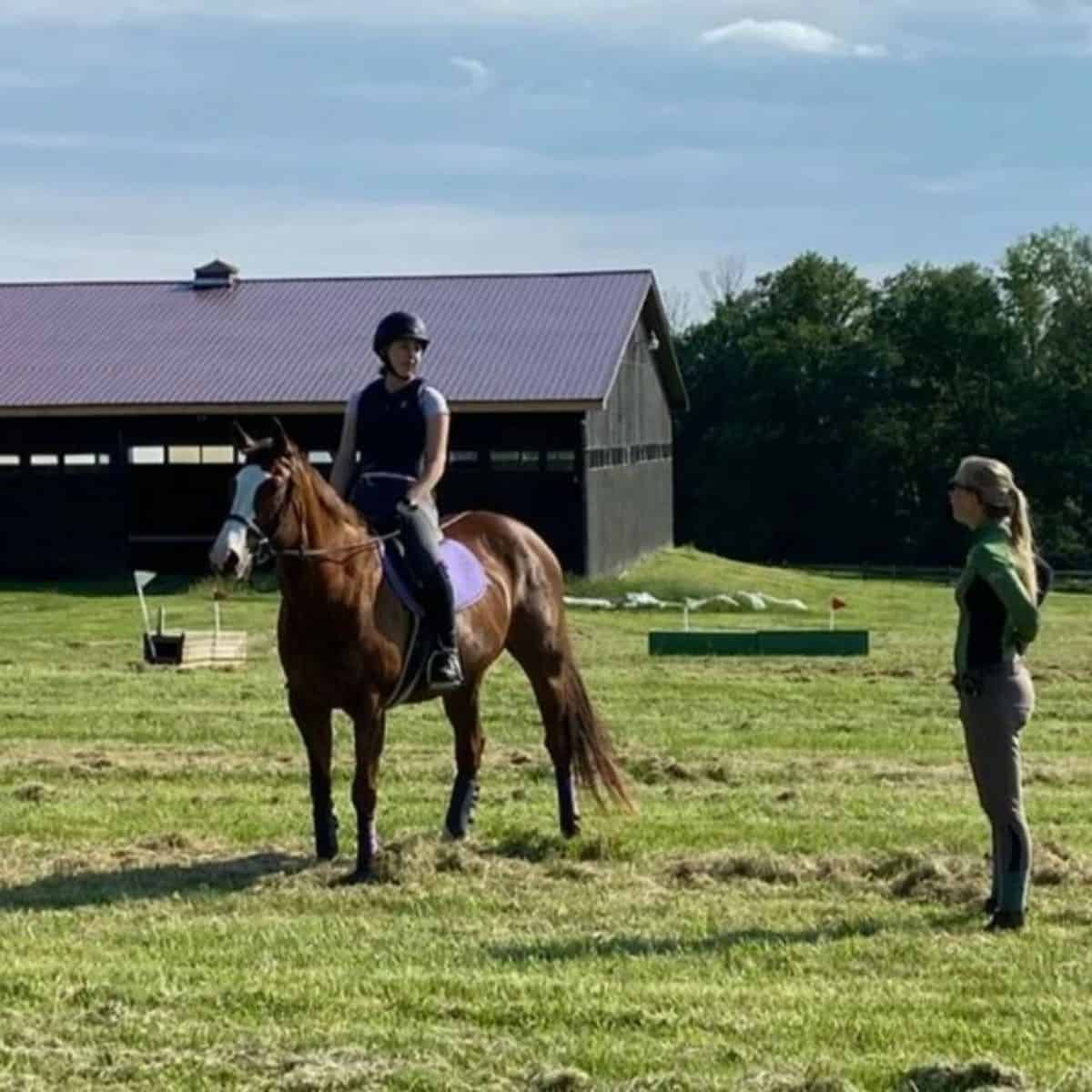 When working with a green horse, it's important to remember that they rely on their rider to guide them. This provides a great opportunity to build a trusting relationship with your horse.
However, remember that once a horse loses trust in their rider, it can be tough to earn it back. So, take your time getting to know your new horse and work on building trust slowly.
5. They're Young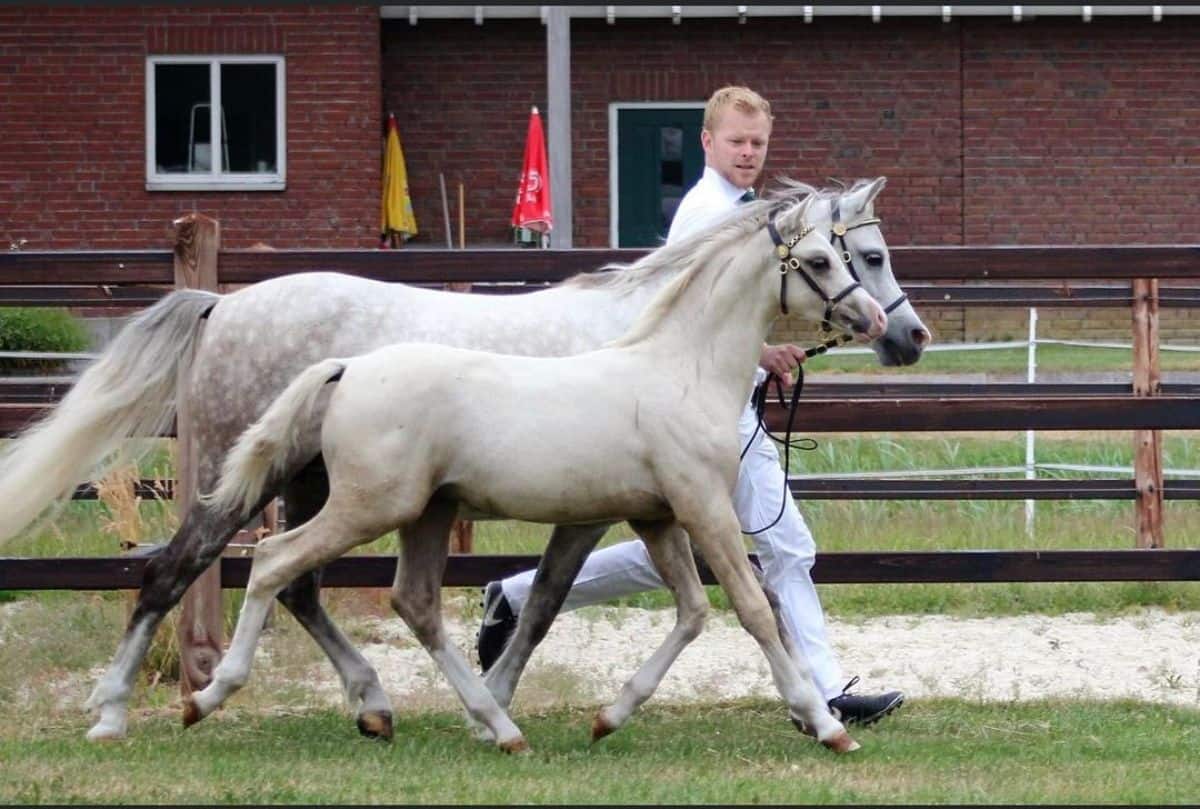 Did you know that green horses are usually young and full of energy? If you adopt one, you can expect to have many wonderful years together!
It's like adopting a puppy and watching them grow up, except with a green horse, you get to train them and build a bond that can last a lifetime.
Of course, since they're still learning, they may not have all the skills and experience of a trained horse, but that's all part of the fun and challenge!
Check out this post to see how much younger green horses can be compared to their trained counterparts.
6. They Can be Unreliable or Dangerous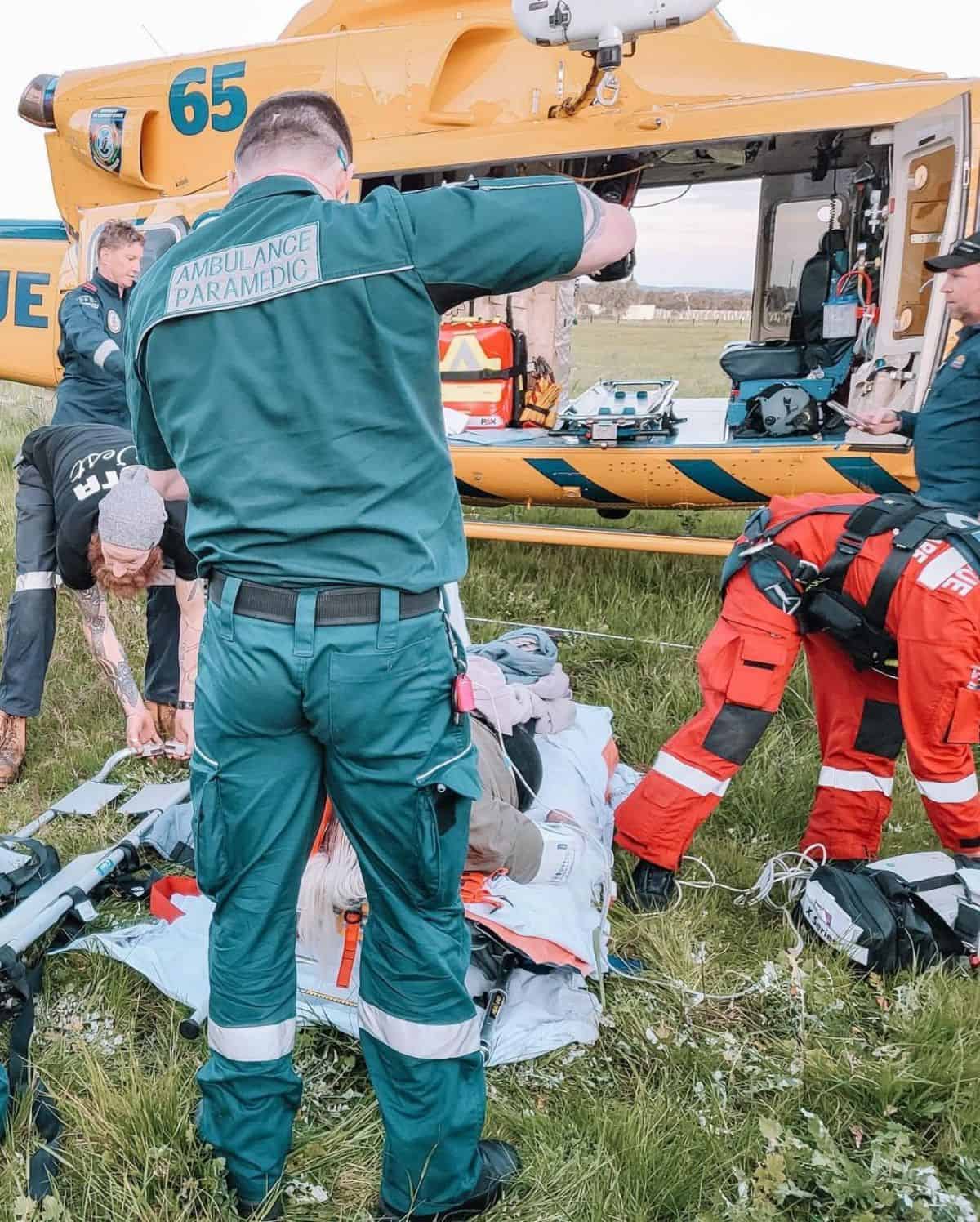 If you're new to riding, it's important to know that green horses can sometimes be unpredictable and unsafe if not properly trained.
That's why you must take safety measures when working with them. Also, remember that it takes time for a horse to respond to the rider's commands correctly.
On a more serious note, accidents can happen when dealing with horses, especially ones still in the learning phase. So, be careful and take every possible precaution to avoid injuries.
7. They're Easily Spooked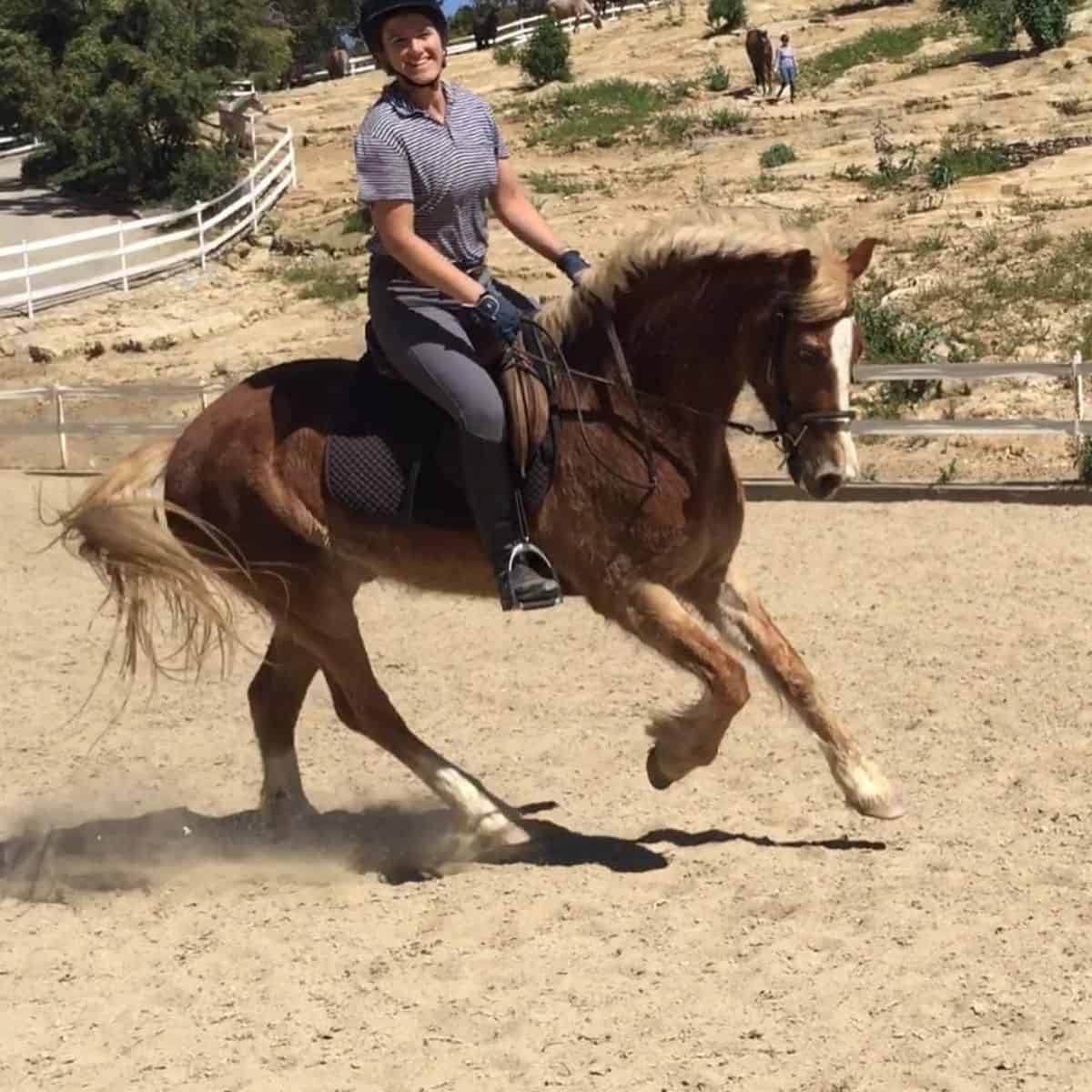 When working with green horses, it's important to remember that they can be easily startled by sounds, objects, or even the rider themselves. A frightened horse can potentially buck or bolt, so control your horse, especially if you're riding in public spaces.
However, you and your horse can overcome these challenges and build a strong bond with patience and training. And remember to be mindful of your surroundings and potential triggers for a positive experience for you and your four-legged friend!
8. They're Not Suitable for New Riders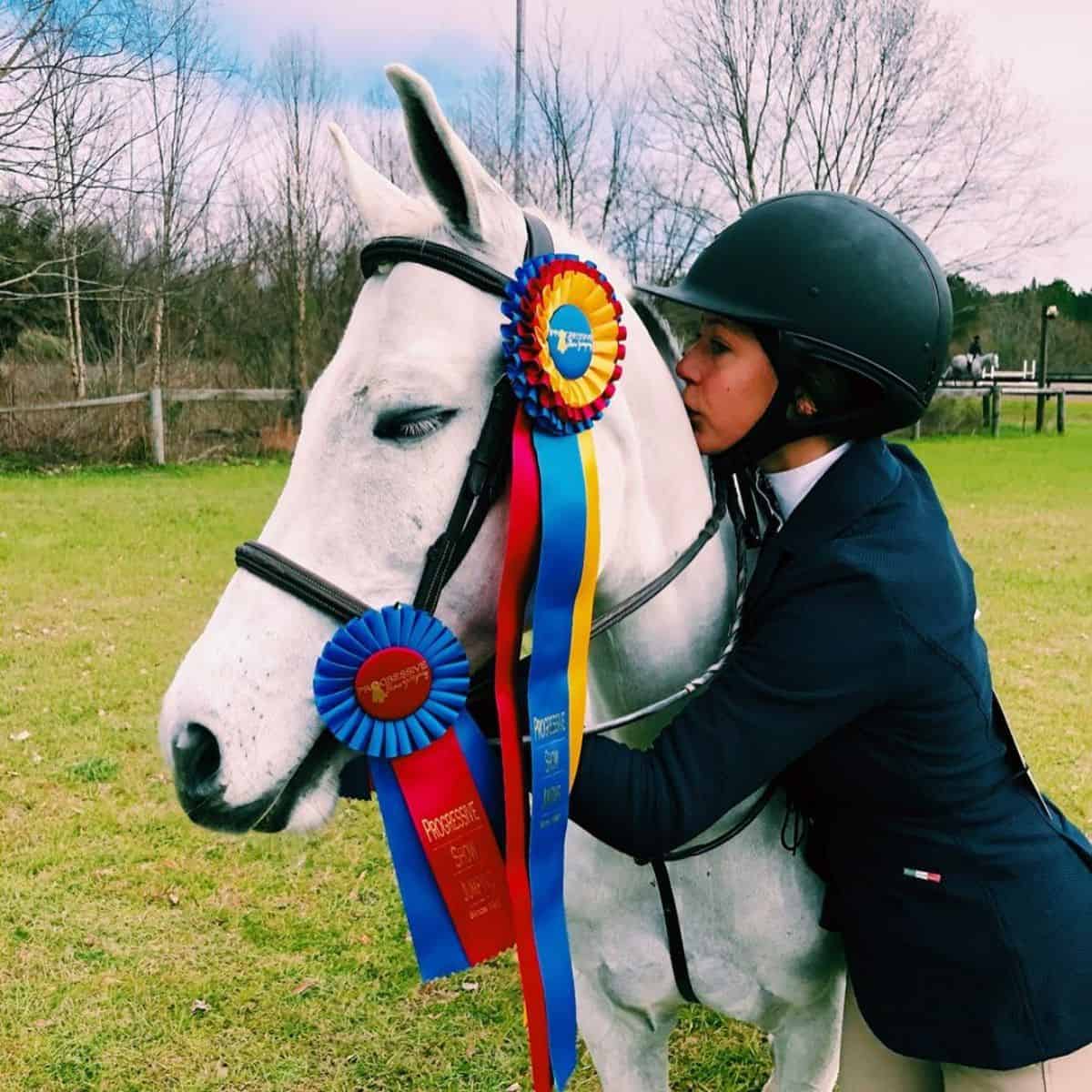 If you're new to horseback riding, green horses may not be a good fit. This is because they need a lot of patience, effort, and understanding to help them learn the basics. So it's recommended to find a horse that has more experience and can help you as you learn to ride.
On the other hand, if you're an experienced rider, you may be the perfect person to train a green horse! Your expertise and skills could help a young horse learn the necessary skills and become an excellent riding companion.
9. You May Need to Hire a Trainer
If you have a young and inexperienced horse, feeling a bit overwhelmed with the training process is normal. That's why it's a great idea to consider hiring a who can provide insight into your horse's behavior.
When choosing a trainer, find someone experienced with training green horses specifically. One great resource is certified US Equestrians, who can provide help with your new equine companion.
Check out this post featuring a trainer working with a green horse. She knows what she's doing and is dedicated to helping Flint become the best he can be!
10. They Don't Have Full Strength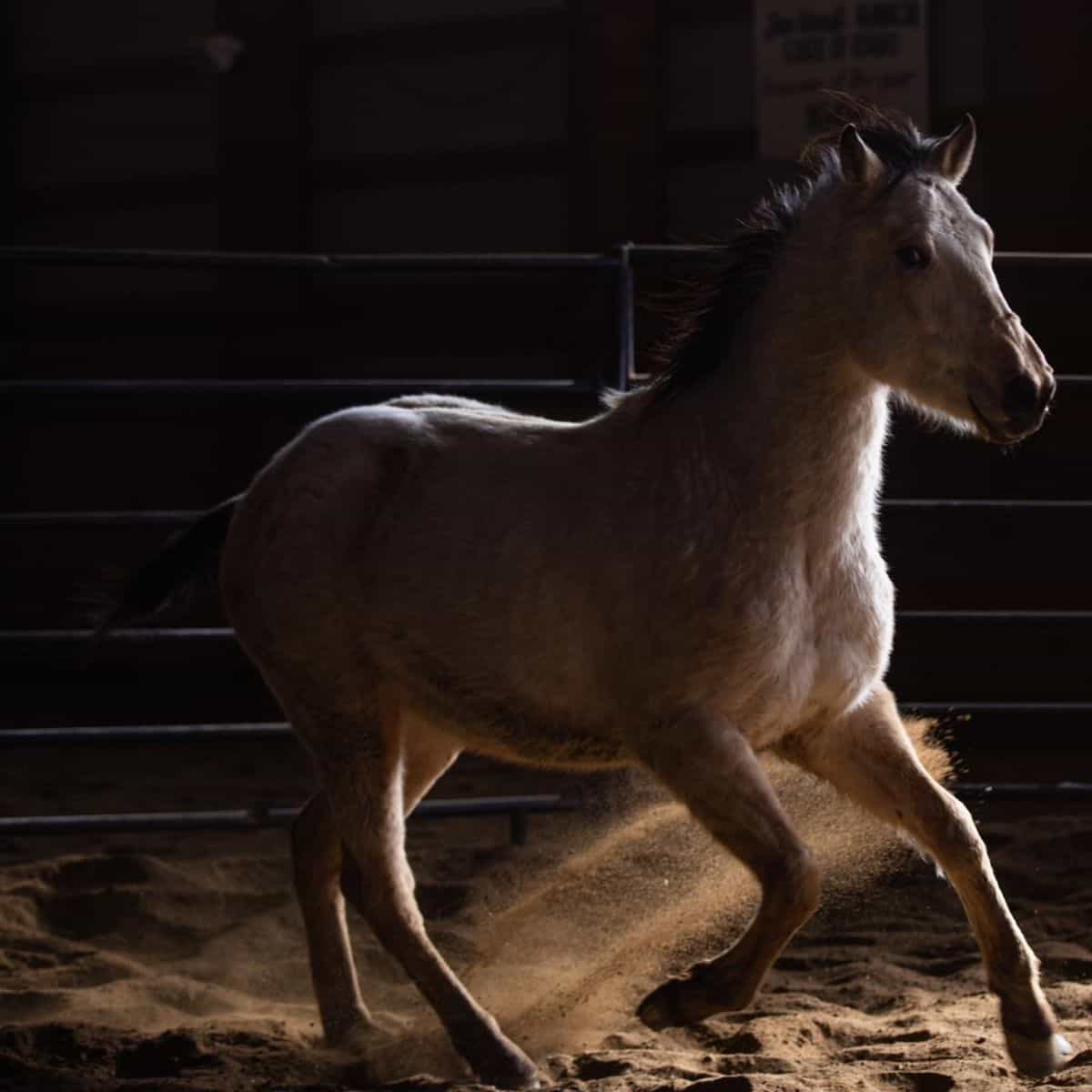 Green horses need time to build their strength before comfortably carrying a rider. You'll want to start slowly with their physical training and gradually work up to being able to put a saddle on them and eventually ride them.
It may take some patience, but training green horses are surely rewarding!
11. They Need Special Care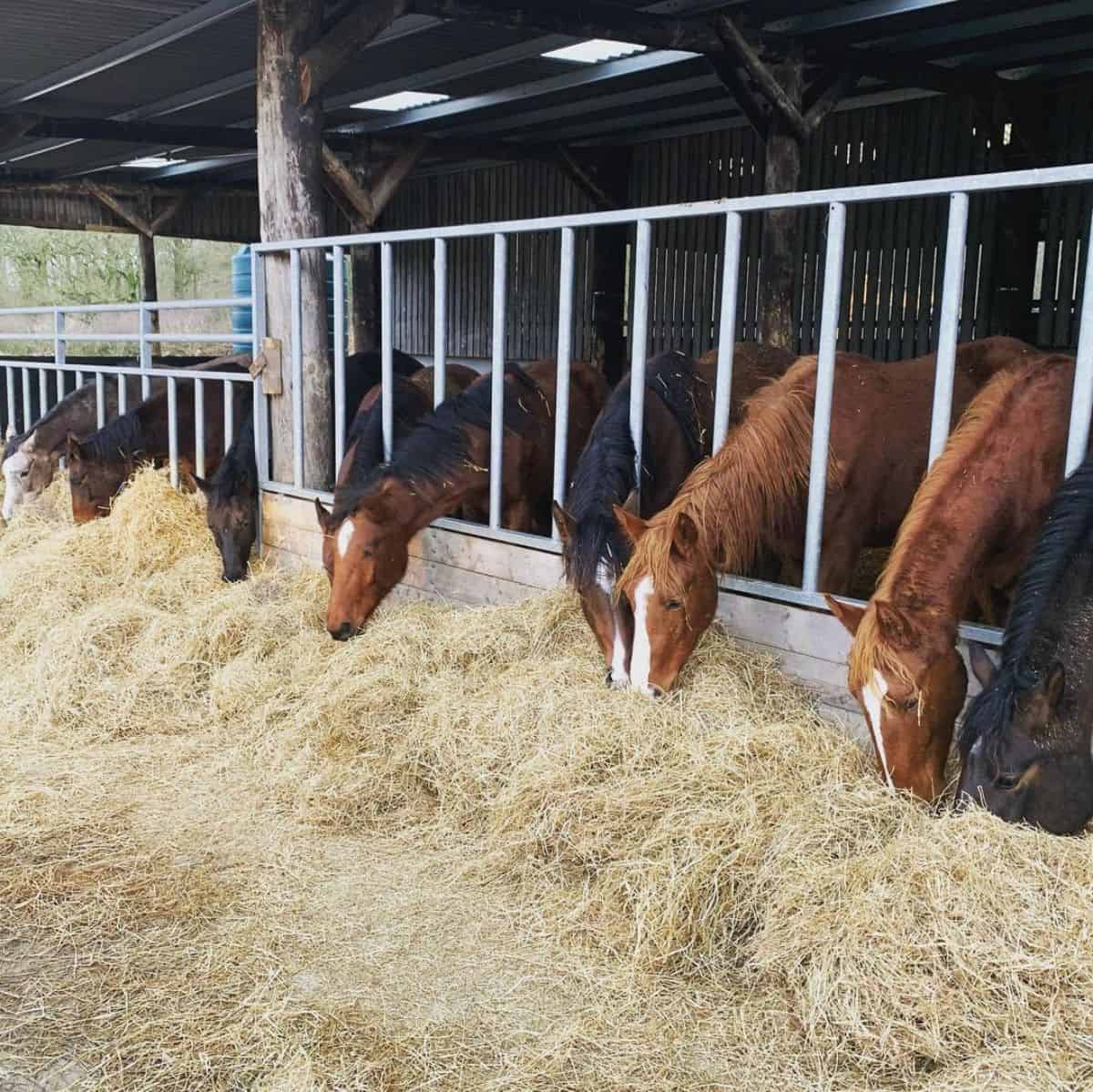 Taking care of green horses requires special attention to ensure they stay happy and healthy. They might need specific nutrition to help build muscle and stay strong, so make sure you understand their needs and have everything necessary to create a comfortable environment.
Plus, check out these adorable young horses chowing down on their meal!
Final Thoughts
Getting a green horse can be super exciting. However, before you take the leap, remember that buying a young and inexperienced horse is a big commitment.
But with proper care and training, you can develop a beautiful relationship with your green horse. So, take your time, do your research, and enjoy the journey!