Are you ready to saddle up and ride into 2023 with your trusty equine companion?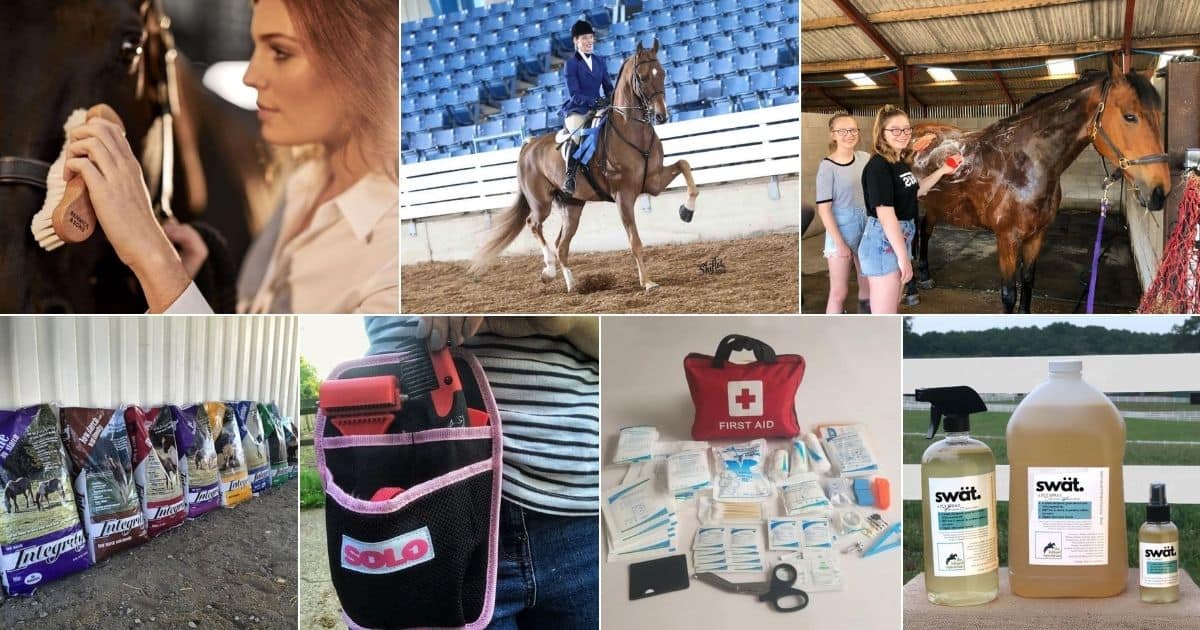 Whether you are a seasoned equestrian or a newbie to the horse world, having the right supplies and equipment is essential for the health and happiness of your horse. Now you may be asking, what equipment is needed for a horse?
From grooming supplies to riding apparel, there is a lot to consider regarding equine care. But don't worry; we have got you covered with this comprehensive list of the 11 most important horse supplies and equipment you need in 2023.
Jump to:
1. Well-Fitted Saddle and Bridle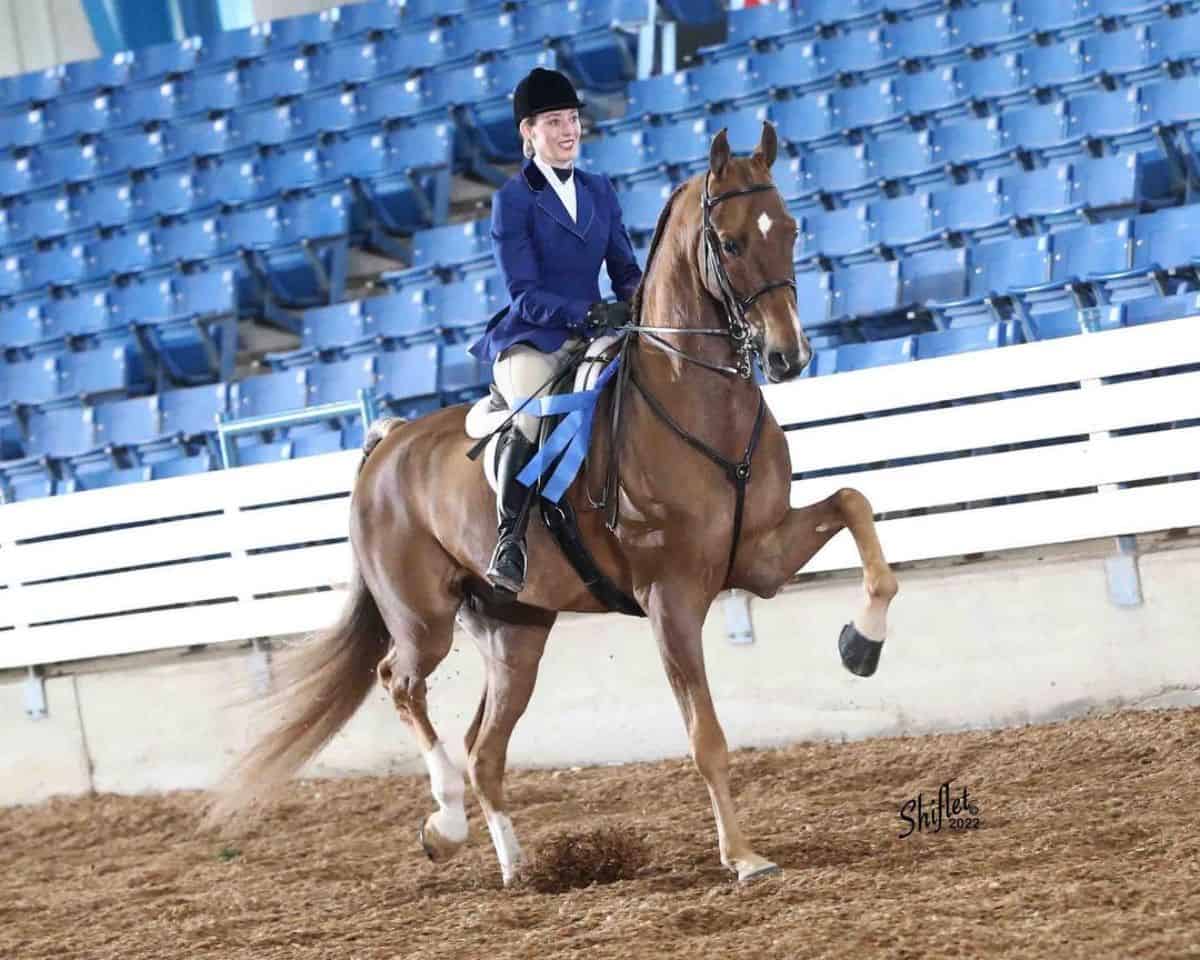 As any equestrian knows, a well-fitted saddle and bridle are essential for any ride. But did you know that the type of bit you choose can also make a big difference in your horse's comfort and performance?
The Saddle
Let's start with the saddle. A good saddle should fit your horse's back comfortably and distribute your weight evenly. Choose the right size saddle for your horse's body type, as well as the type of riding you plan on doing.
English saddles are typically used for jumping and dressage, while Western saddles get used for trail riding and working cattle.
The Bridle
Next up is the bridle, which is what goes on a horse's face. This piece of equipment includes the headstall, bit, and reins. The headstall should fit snugly but comfortably around your horse's head, and be sure to choose the bit based on your horse's mouth shape and sensitivity.
Some common bit varieties include snaffles, good for beginners and gentle-mouthed horses, and curbs, which offer more leverage and control for advanced riders.
But riding equipment doesn't stop at the saddle and bridle. You will also need…
2. Riding Helmet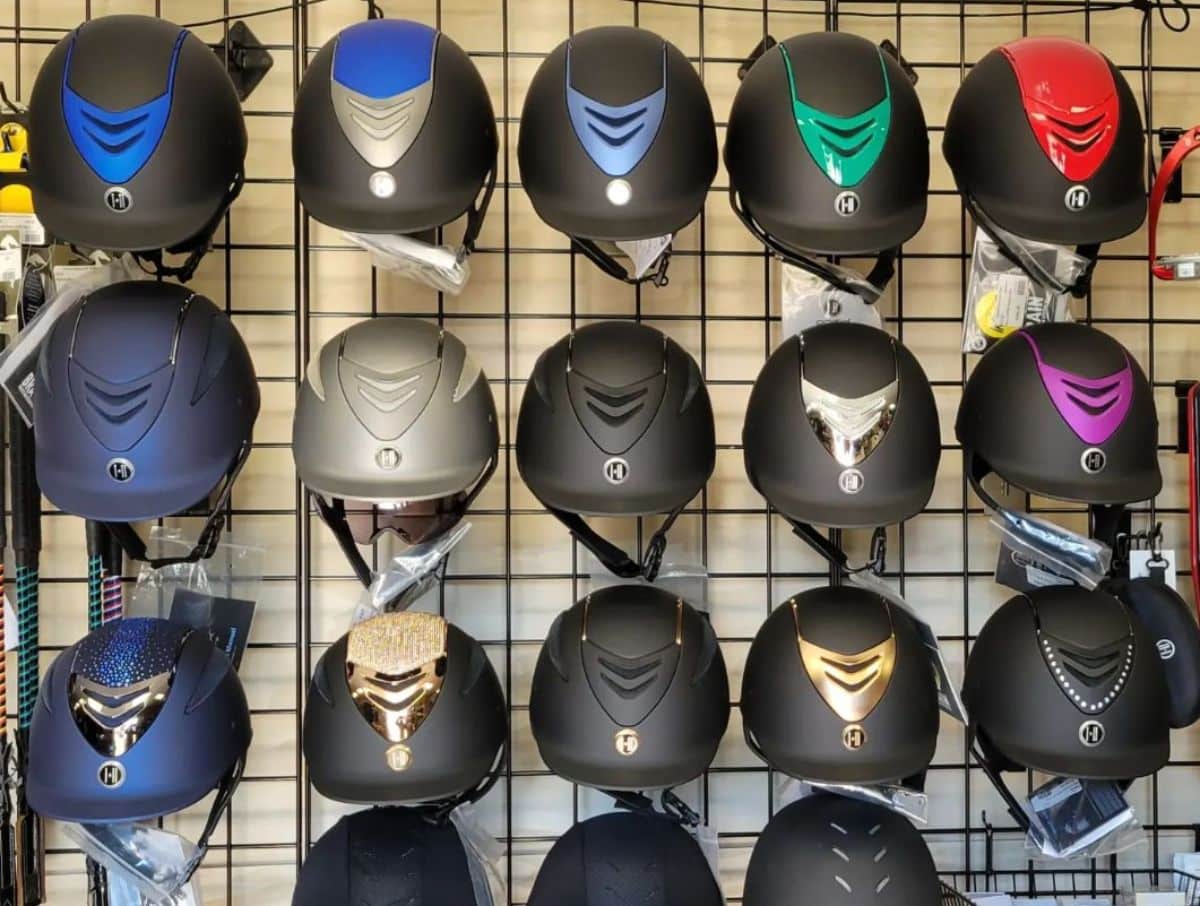 Another critical piece of riding equipment to consider purchasing is a riding helmet. A helmet is a non-negotiable item for safety, be sure it fits snugly on your head without wobbling or sliding around. There are many styles and colors to choose from, so you can find one that fits your personality and your head.
3. Brushes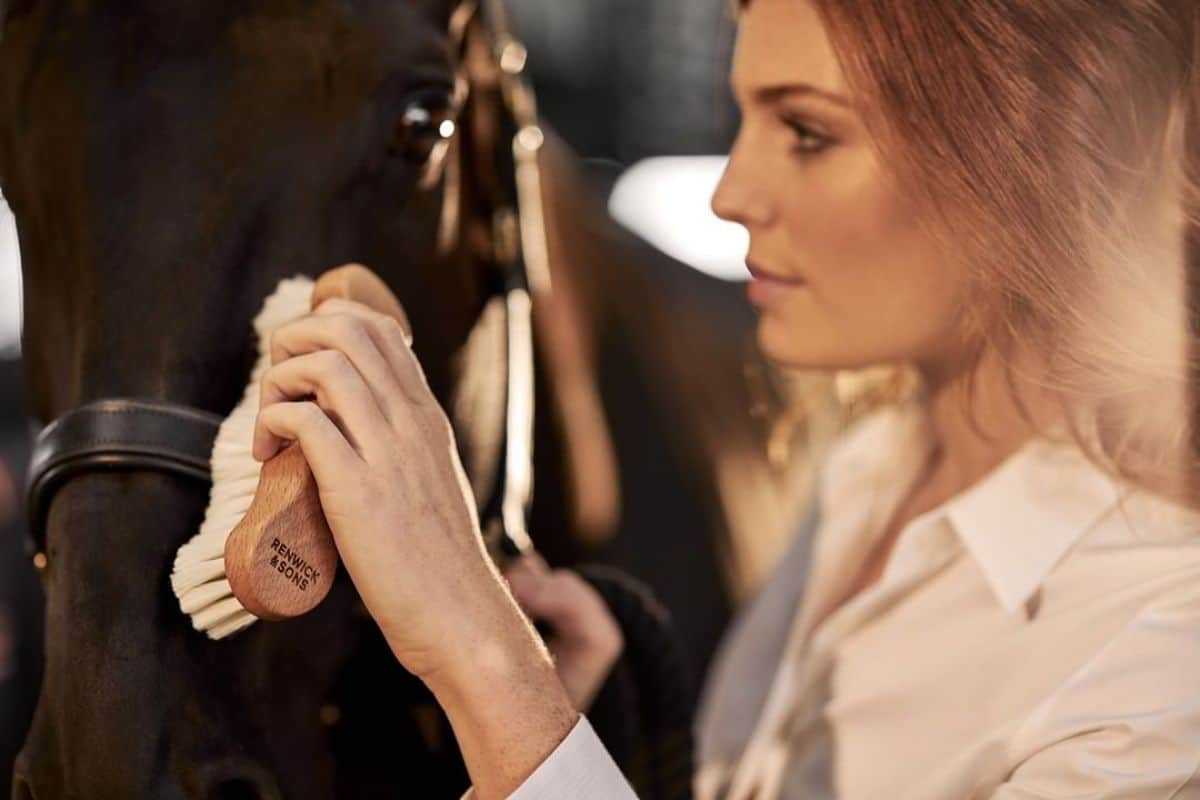 A set of brushes will be the backbone of your grooming kit. You will want a soft-bristled brush for sensitive areas like the face and legs, a stiff-bristled brush for removing dirt and mud from the coat, and a curry comb for removing loose hair and dirt from the undercoat.
Using brushes regularly will help distribute natural oils and promote good blood flow to the skin, which can lead to a healthy and shiny coat.
4. Combs
Combs are essential for keeping your horse's mane and tail neat. A mane and tail comb is a must-have item, but you might also want to consider a hoof pick comb for cleaning your horse's hooves. Combs can help prevent tangles, promote circulation to the scalp, and make your horse's hair more manageable.
5. Detangler Spray or Conditioner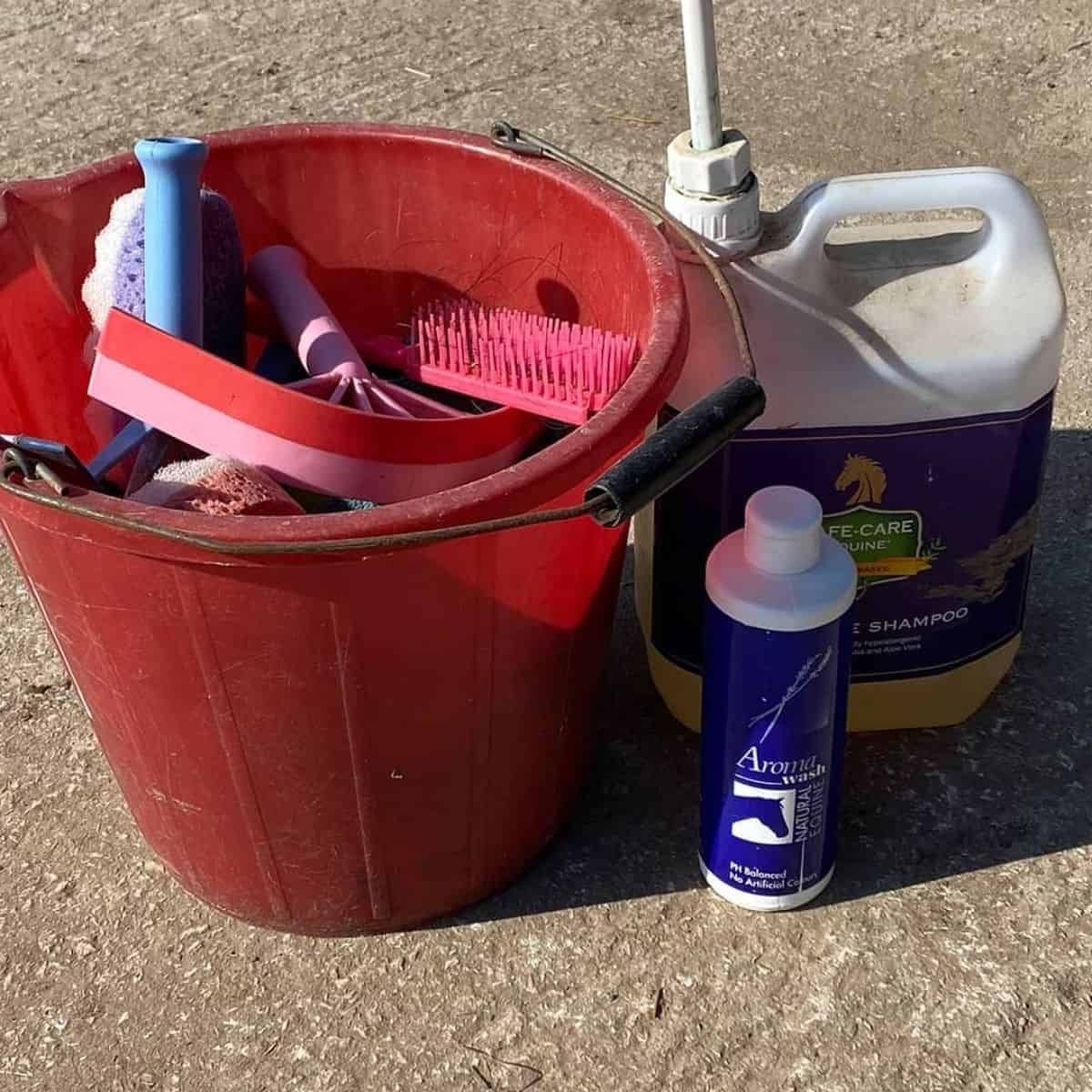 A detangler spray or conditioner is an essential grooming tool for any horse owner. Tangled or matted hair can be painful for your horse and even cause breakage, leading to split ends and other hair damage.
Fortunately, using a detangler spray or conditioner can make combing and brushing your horse's mane and tail easier, more efficient, and less painful.
Detangler sprays and conditioners work by helping to smooth out tangles and knots in your horse's hair. These products typically contain silicone or other smoothing agents that help to reduce friction and static, making the hair easier to comb or brush.
Some detangler sprays and conditioners also contain moisturizing ingredients that can help keep your horse's hair soft, shiny, and healthy.
While detangler sprays and conditioners can help prevent hair tangles and breakage, they should not substitute for regular grooming.
6. Shedding blade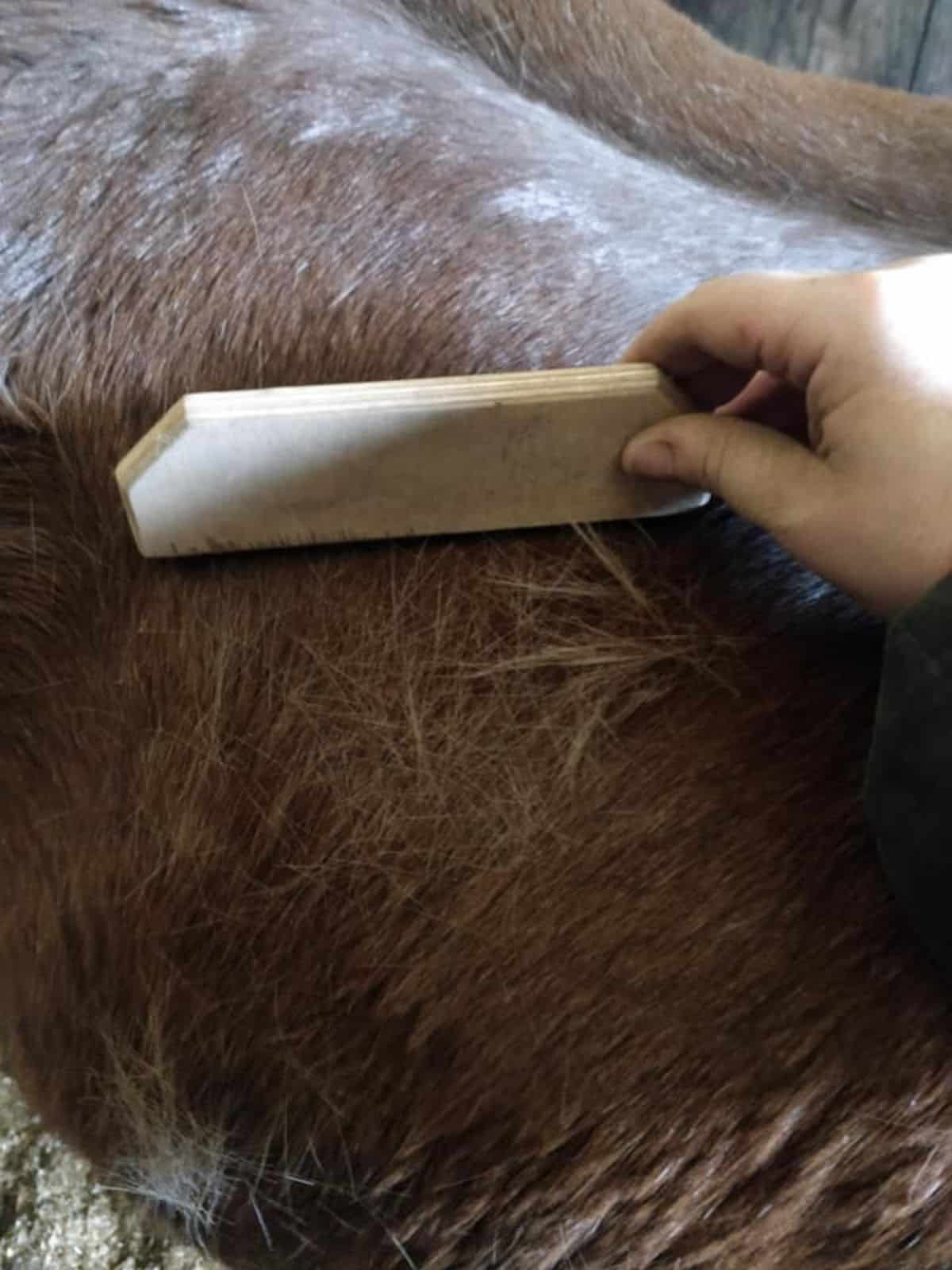 A shedding blade is an essential grooming tool for horse owners, particularly during the spring shedding season. Shedding blades are designed to remove loose hair and dirt from your horse's coat, helping to keep them clean and comfortable while promoting a healthy and shiny coat.
Shedding blades typically have a serrated edge or teeth designed to glide over your horse's coat, removing loose hair, dirt, and debris.
These tools get made of metal, plastic, or rubber and come in various shapes and sizes. Some shedding blades have a single blade, while others may have a double blade or a combination of serrated teeth and a brush.
7. First Aid Supplies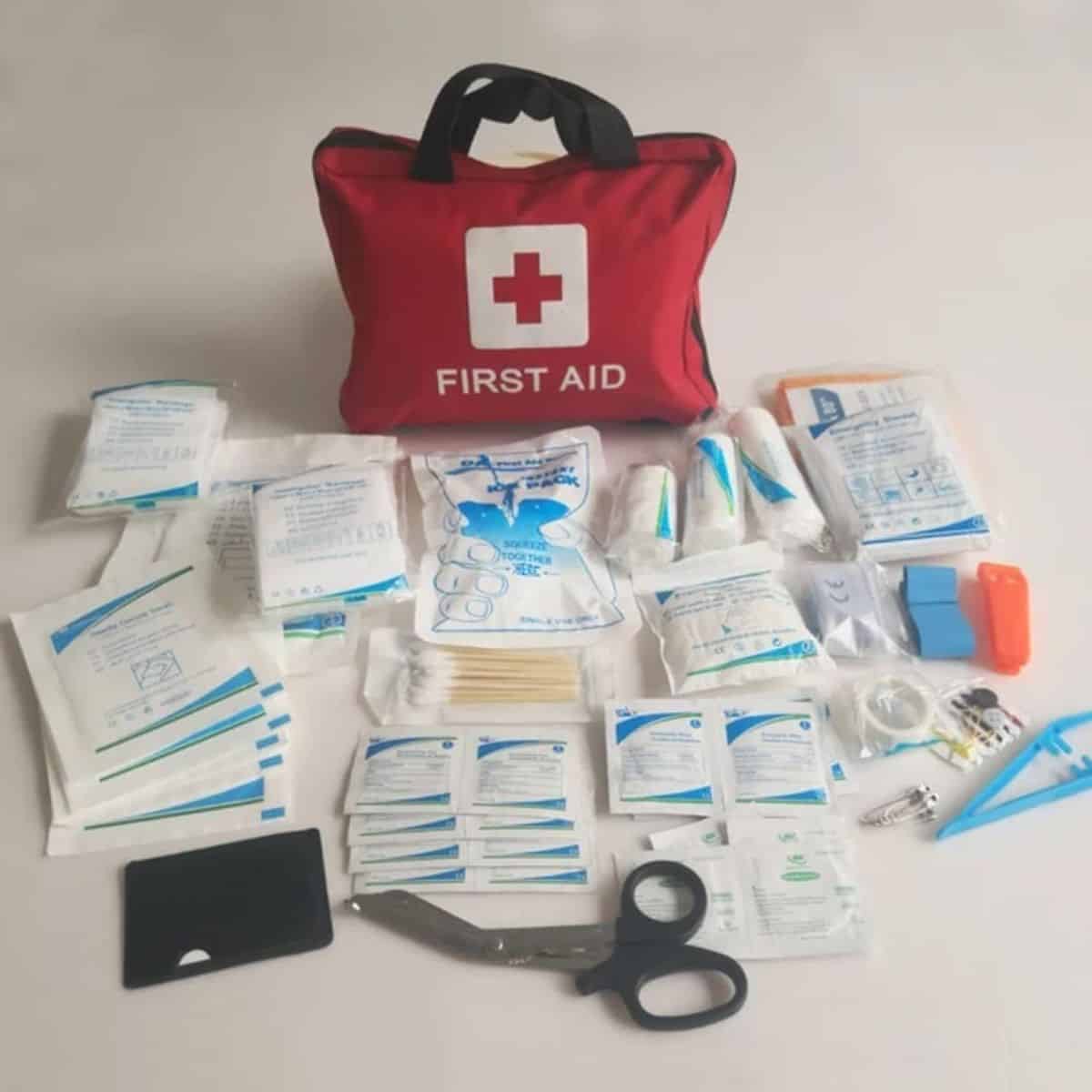 When horse riding, remember to have a fully stocked first aid kit. This kit should include bandages, antiseptics, and other medications to treat minor injuries and wounds. You will also want to include items such as a thermometer, scissors, and tweezers, which can be handy in several situations.
You can buy pre-made first aid kits or create your own, but either way, always make sure it's easily accessible and well-stocked.
8. Fly Spray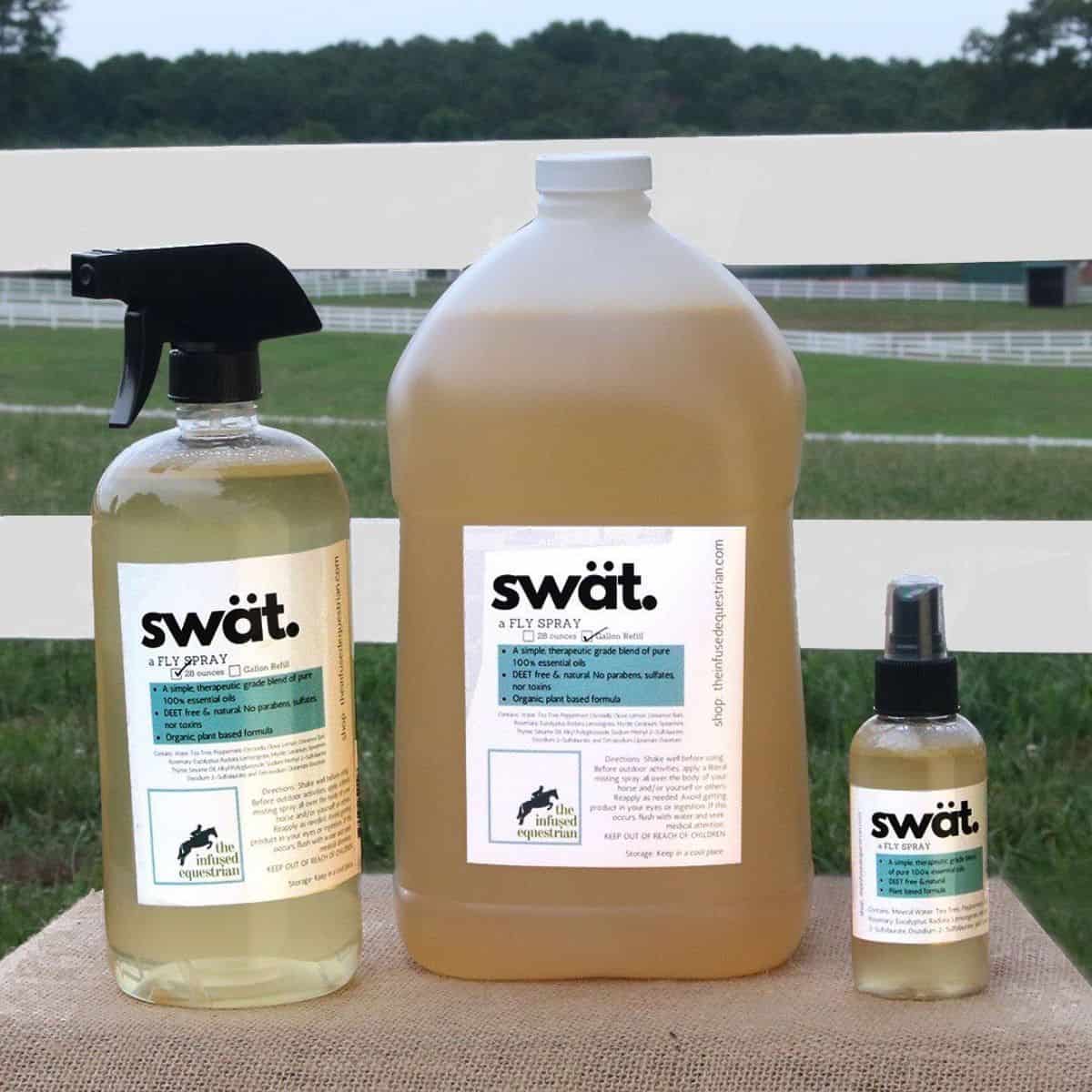 Flies and other biting insects can be a significant problem for horses, causing discomfort and potential health issues. Flies and other pests can transmit diseases, cause allergic reactions, and lead to infections or other health problems. Therefore, a good quality fly spray can help protect your horse and keep them comfortable and healthy.
Fly sprays work by repelling or killing flies and other insects. There are many types of fly sprays available, including natural and synthetic options.
Some fly sprays need daily applications, while others may have a longer-lasting effect and require less frequent application. Choose a fly spray suitable for your horse's needs and does not cause any adverse reactions.
9. Towels and Sponges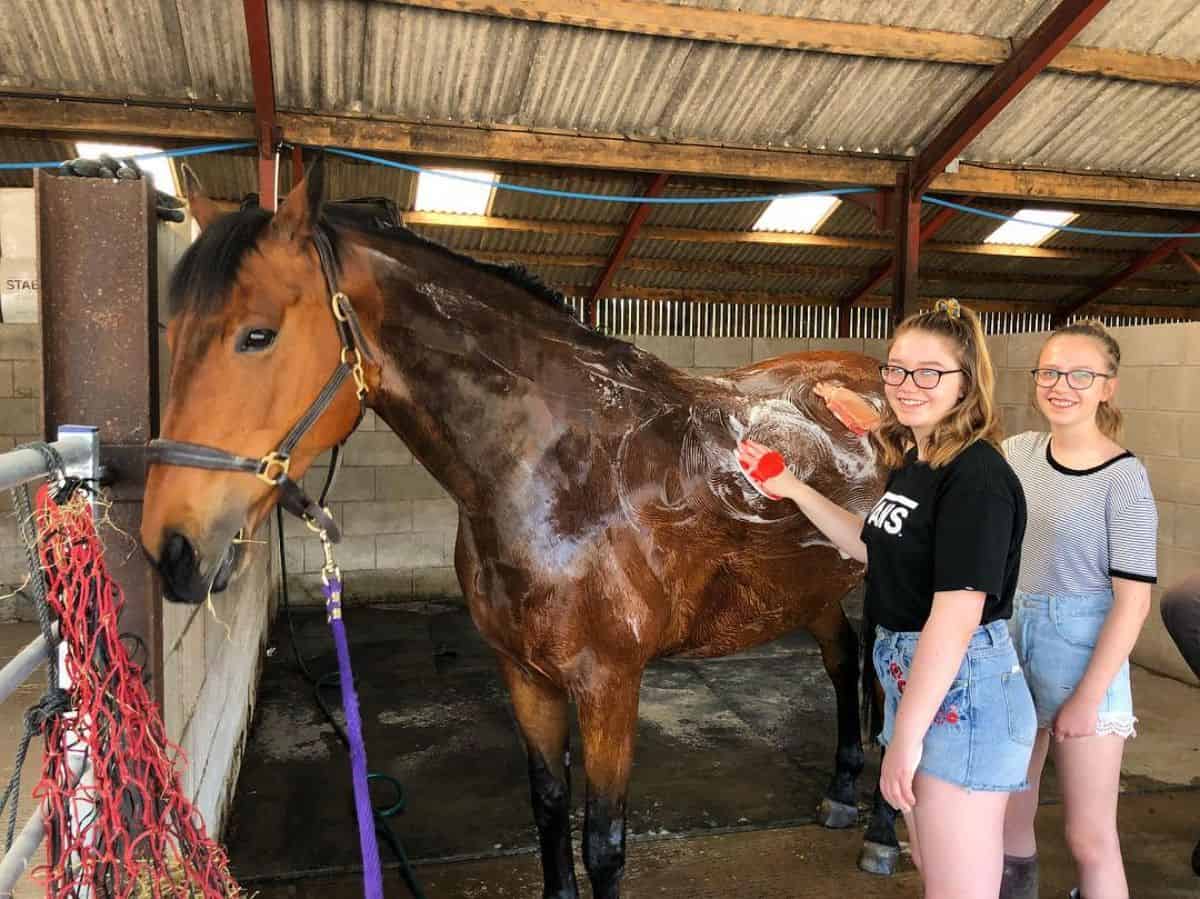 Towels and sponges are essential tools for any horse owner and are practical for many grooming tasks, including cleaning your horse's face and ears, wiping down his legs and feet, and keeping his coat looking clean and shiny.
Use sponges and cloths for cleaning sensitive areas such as the face, ears, and underbelly. You can use a damp sponge or cloth to remove dirt and sweat, being careful not to get water or soap in your horse's eyes, ears, or nostrils.
It's important to use a clean sponge or cloth for each area of your horse's body to prevent the spread of bacteria and other contaminants.
Towels are useful for drying your horse after bathing, as well as for removing excess moisture from his coat. You can use a dry towel to remove sweat, dirt, and excess moisture from your horse's coat, leaving it looking shiny and healthy.
You can also use a towel to wipe down your horse's legs and feet after a ride, helping to remove dirt and sweat and prevent skin irritations or infections.
10. Feed Supplies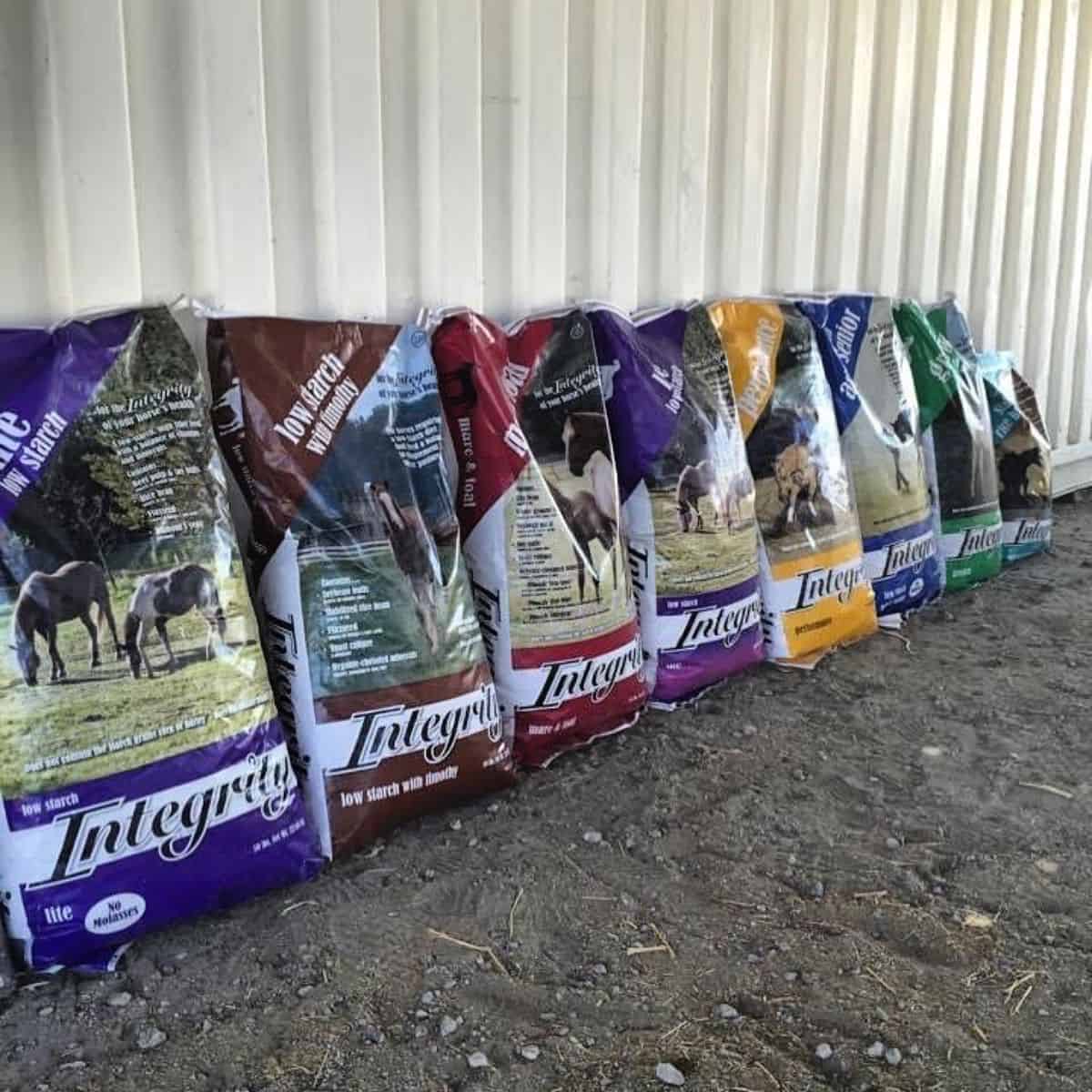 Proper nutrition is essential for your horse's health and performance. Without the right feed supplies, your horse may suffer from a variety of health issues, including digestive problems and even colic.
A good quality feed bucket. This should be sturdy and durable, and large enough to hold an appropriate amount of feed for your horse. You might also want to consider a hay net or hay bag, which can help prevent waste and keep your horse's hay clean and free from debris.
When it comes to feeding, you'll want to choose a high-quality product that provides your horse with the appropriate level of nutrition.
11. Water Supplies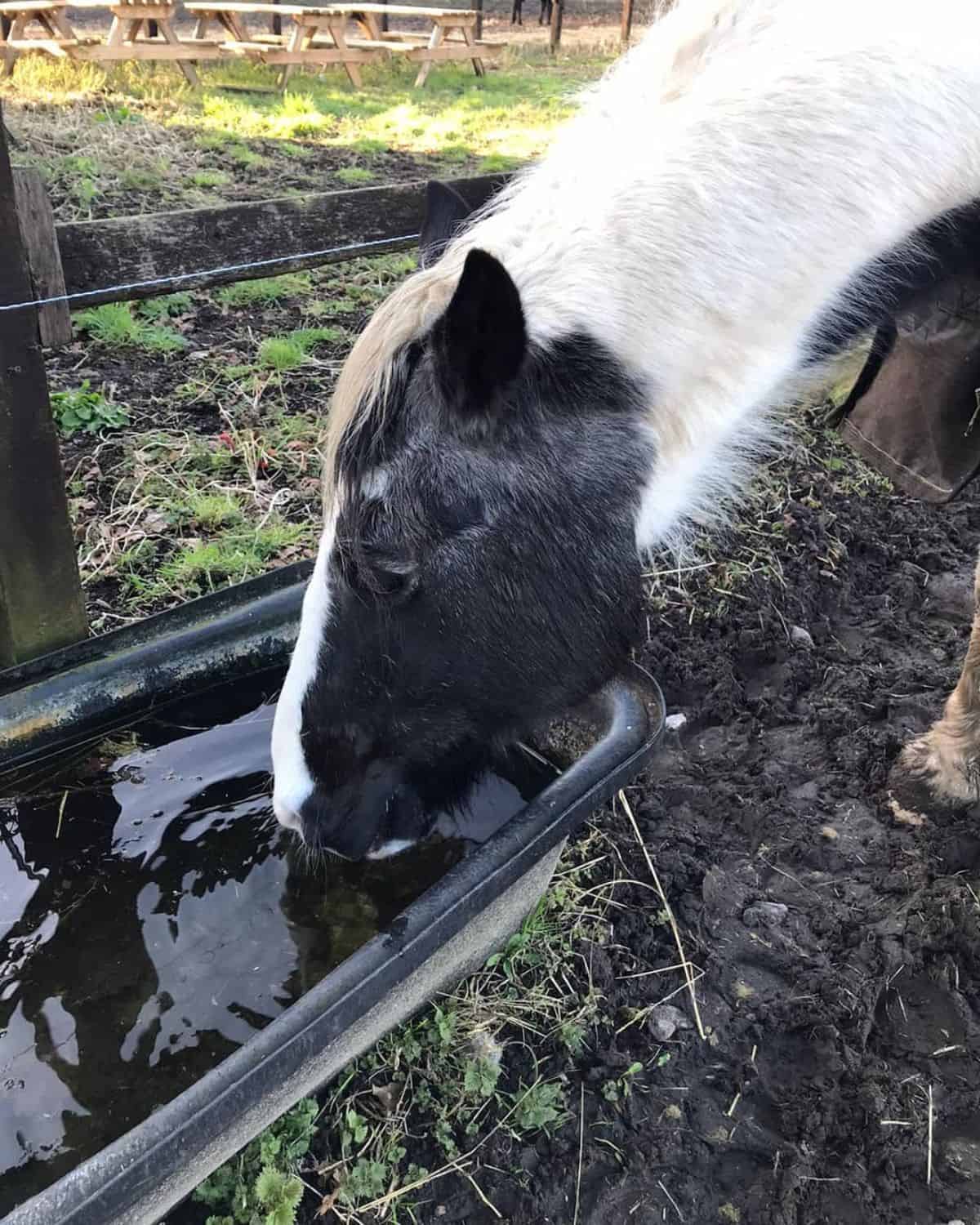 Providing your horse with access to clean, fresh water is essential for their health and well-being. Here are some water supplies and equipment you'll need to ensure your horse always has access to water.
Automatic waterers
Automatic waterers are a more convenient and efficient way to provide water for your horse. These systems are designed to continuously provide fresh, clean water, and can be particularly useful for horses that are turned out or have limited access to their stalls. Automatic waterers can help save time and reduce the risk of dehydration or other health problems.
Water filters
If your water source has a high level of minerals or other contaminants, you might consider using a water filter to improve the quality of the water. There are various types of water filters available that can remove impurities, such as sediment, chlorine, and bacteria.
Conclusion
Having the right supplies and equipment is crucial for maintaining the health and well-being of your horse. By ensuring that you have the necessary grooming tools, health and first aid supplies, water equipment, fly sprays, detangler sprays or conditioners, shedding blades, and towels and sponges, you can keep your horse looking and feeling its best.
With the right tools and knowledge, you can enjoy the rewards of horse ownership while keeping your equine friend healthy and happy. Keep on riding!