Equestrian sports have always been a symbol of class, elegance, and nobility. But there's one question: what's one to wear?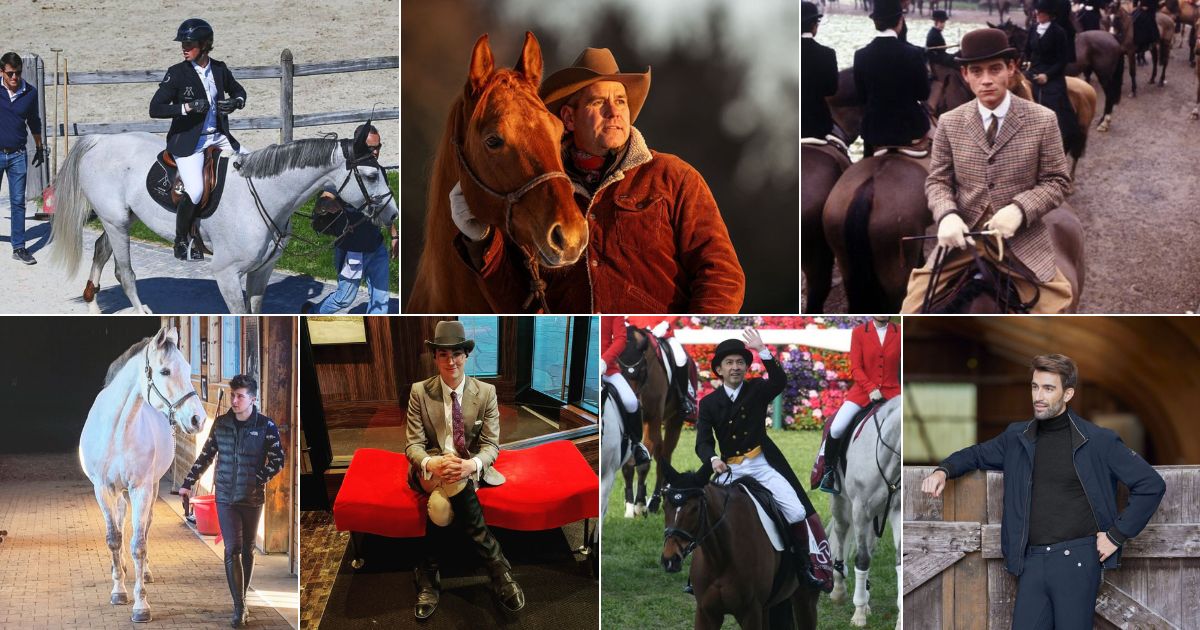 Not to fear, dear reader. If you're a man who loves horse riding and needs the inspiration to dress up for an equestrian event, you're in the right place. In this article, we'll showcase 17 elegant equestrian outfit ideas for men.
Jump to:
1. Classic Show Attire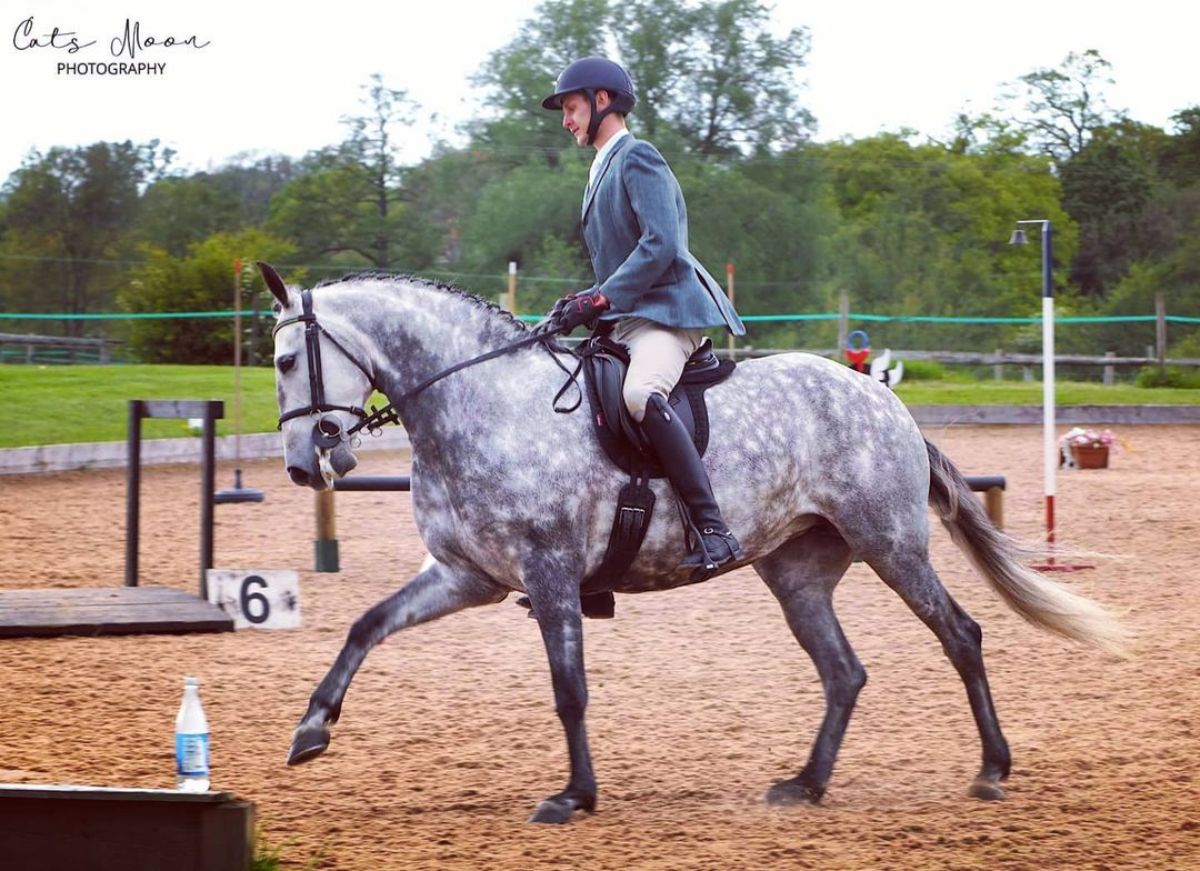 If you're attending a show, a classic outfit is always a safe bet since the classic show attire is a timeless look that exudes elegance and sophistication. You can never go wrong with a black or navy blue coat, white shirt, and tan breeches.
The black or navy blue coat looks best when it's tailored to fit snugly but not too tight. The outfit pairs best with a white shirt, which exudes a crisp, clean look. The tan breeches are the cherry on top, offering comfort, flexibility, and a timeless veneer.
Of course, the outfit isn't complete with a tie or a stock tie, plus polished black boots, which exude elegance and sophistication.
2. Tweed Jacket and Breeches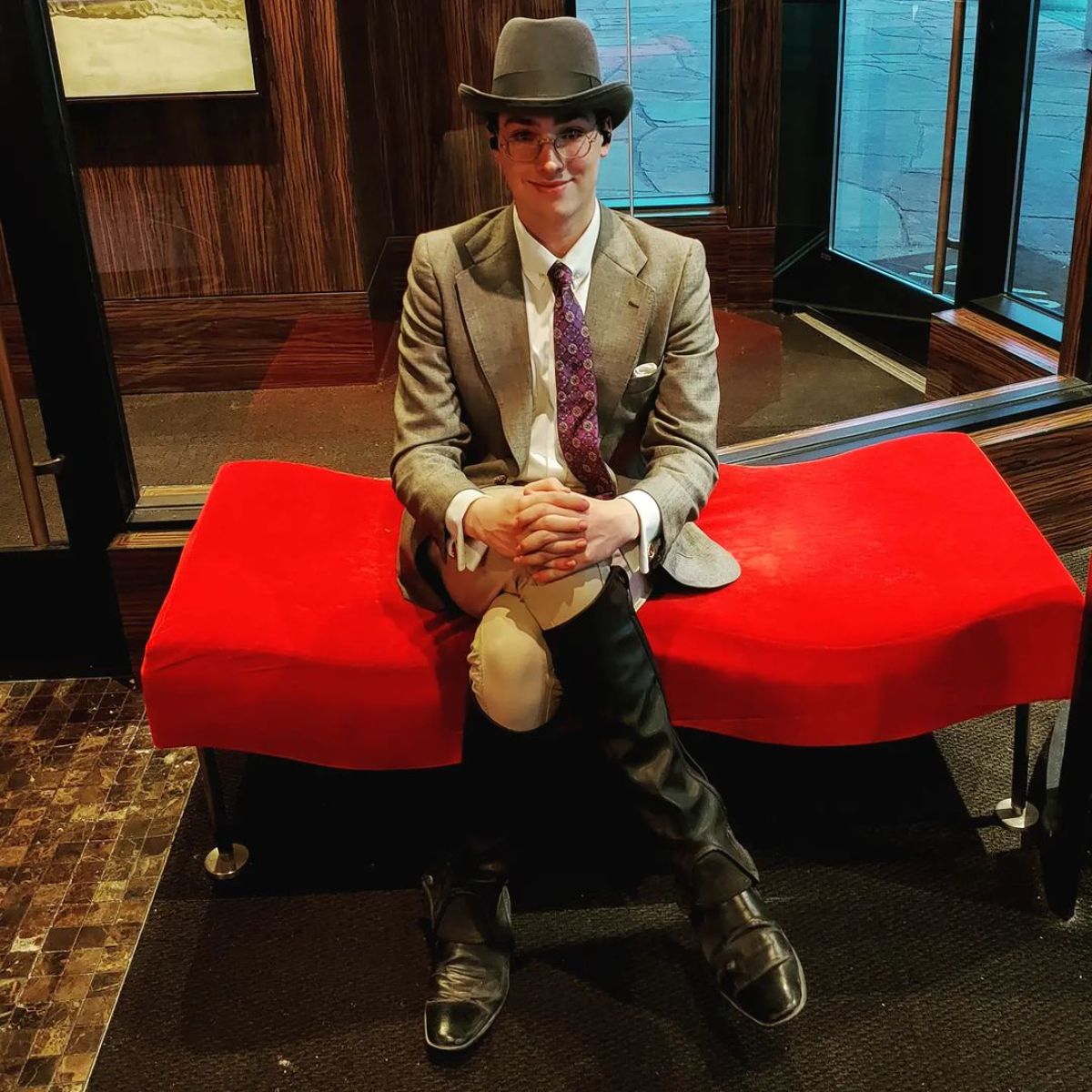 The tweed jacket and breeches combination is perfect for casual rides or country hacks--not to mention channels a classy professorial look.
Tweed jackets are an especially good choice if you need a little extra protection from the elements but still want to look snappy. Tweed's coarse woolen look gives a sophisticated, old-fashioned vibe that evokes the aristocratic equestrianism of the old.
3. Cream-Colored Breeches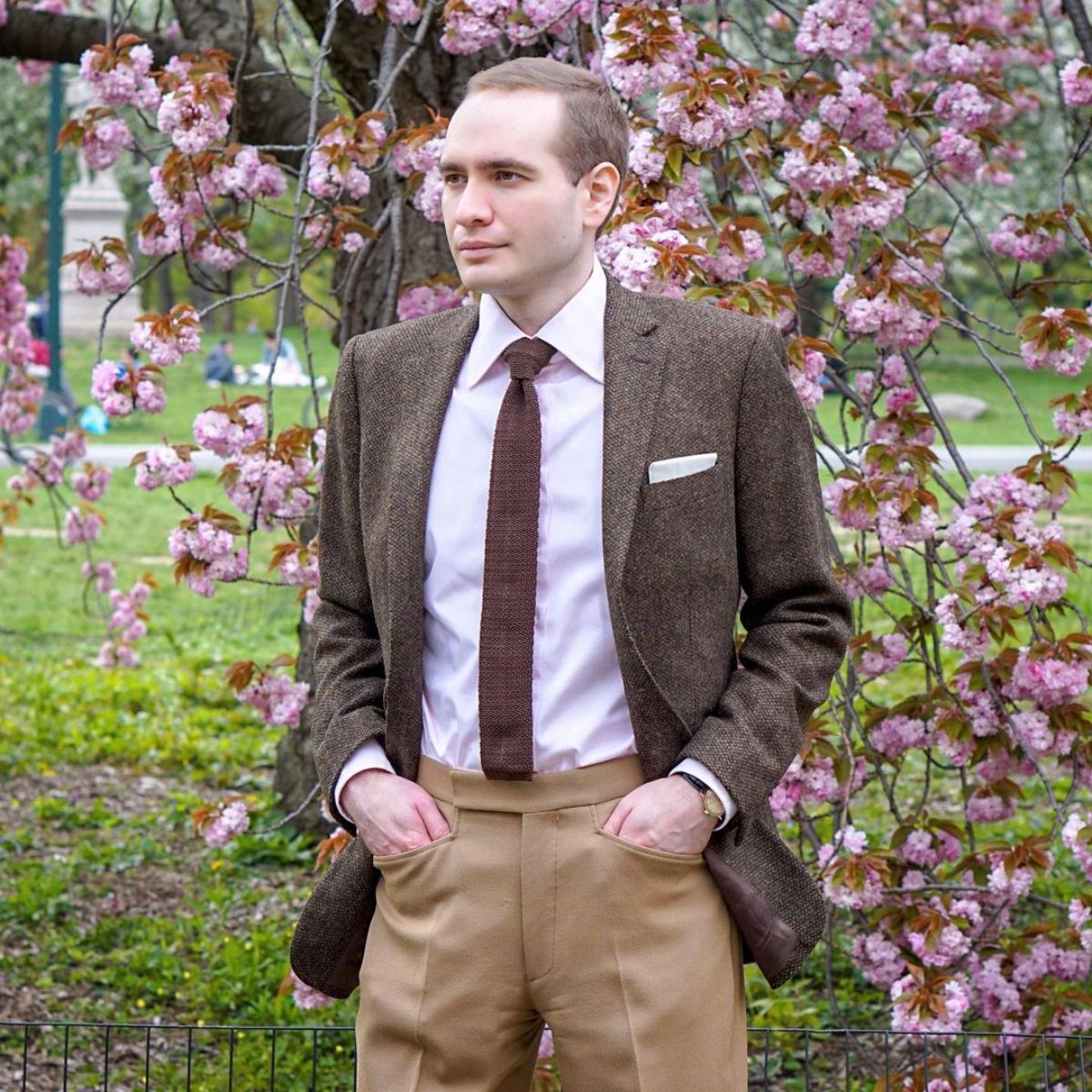 Cream-colored breeches are a great alternative to traditional tan breeches. They add a splash of summery elegance, lightening up your aesthetic while still pairing well with navy blue or black coats.
These breeches look especially classy when you pair them with black boots and a black helmet, which creates a perfect mix of traditional and novel.
4. Colorful Jacket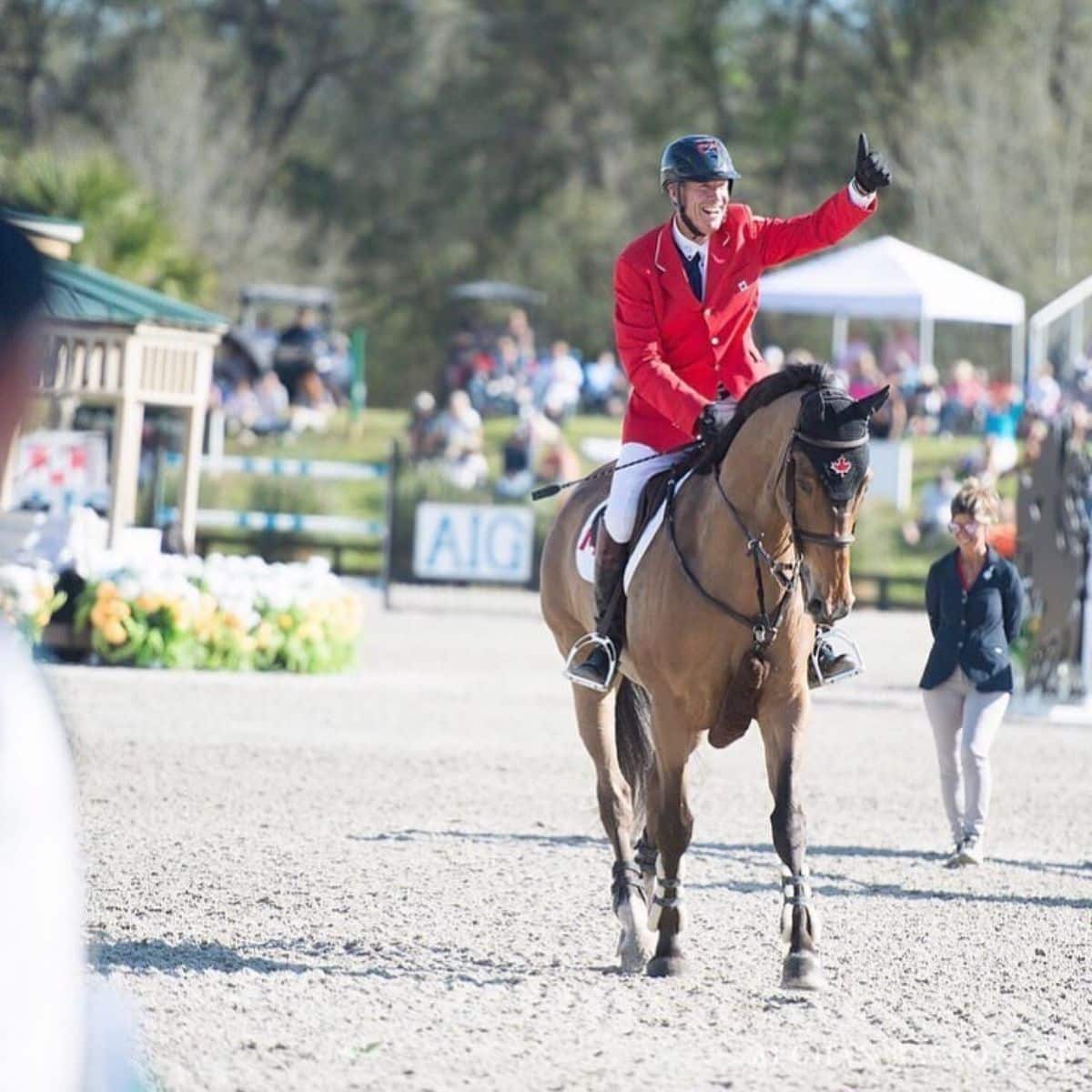 Although the classic equestrian look consists of a neutral-colored jacket with light-colored pants, there is plenty of room to experiment with a brightly-colored jacket. You might try out a bright red, green, purple, gold, or multicolored jacket paired with light-colored pants, all of which offer vivid blasts of color.
Do remember, of course, that many equestrian competitions have rules dictating the proper jacket color that one can wear. For that reason, colorful jackets may serve you better at a fashion show than at a competition.
5. Vests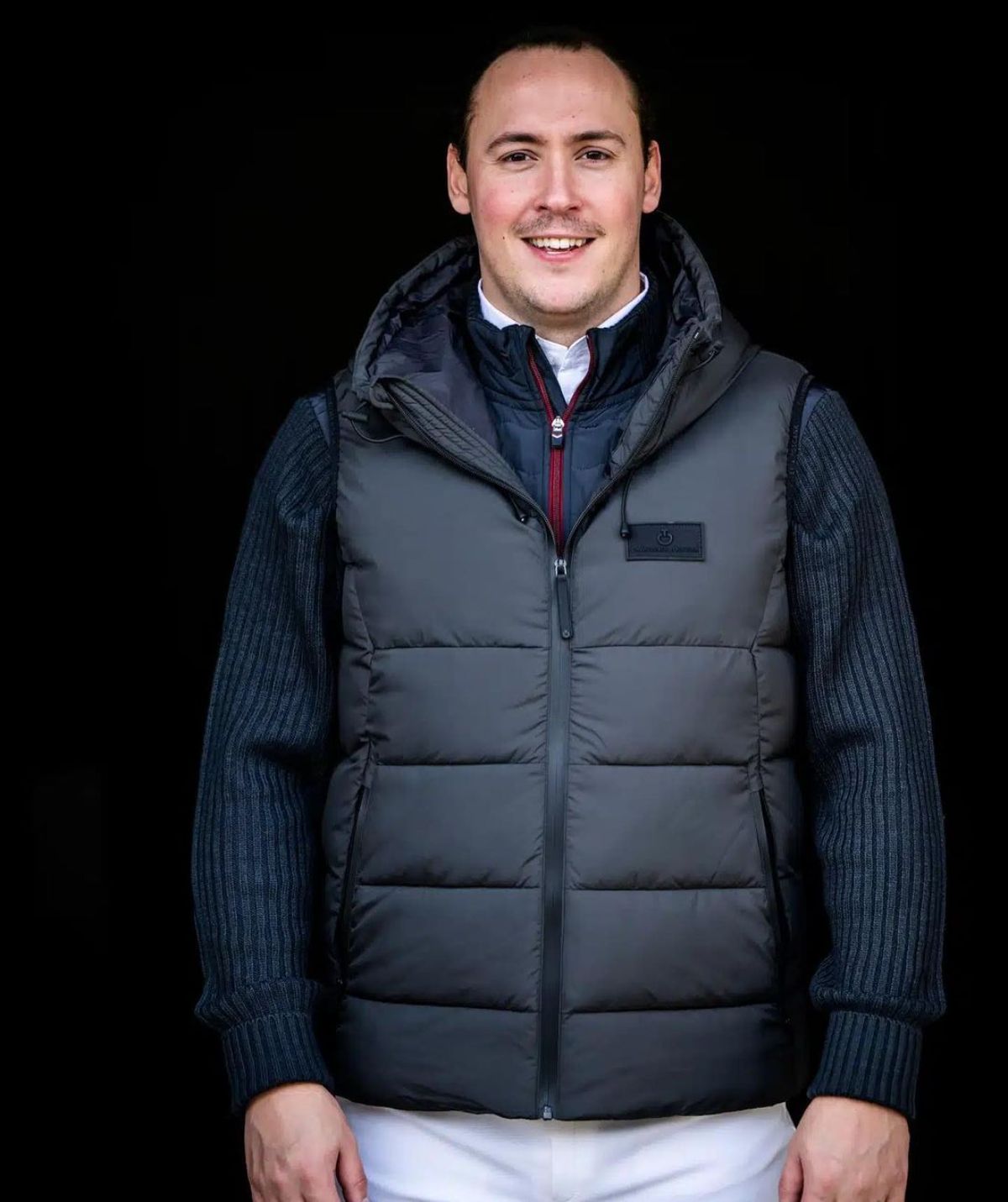 Vests and breeches are great options for warmer-weather equestrian occasions. As with the previous entry on this list, a vest is not necessarily the best option for a formal riding situation, but it's great for a casual day of riding.
It's always a good idea to match vests with a color-paired shirt. You might pick a shirt of the same color as your vest, albeit with a lighter shade.
6. Velvet Jacket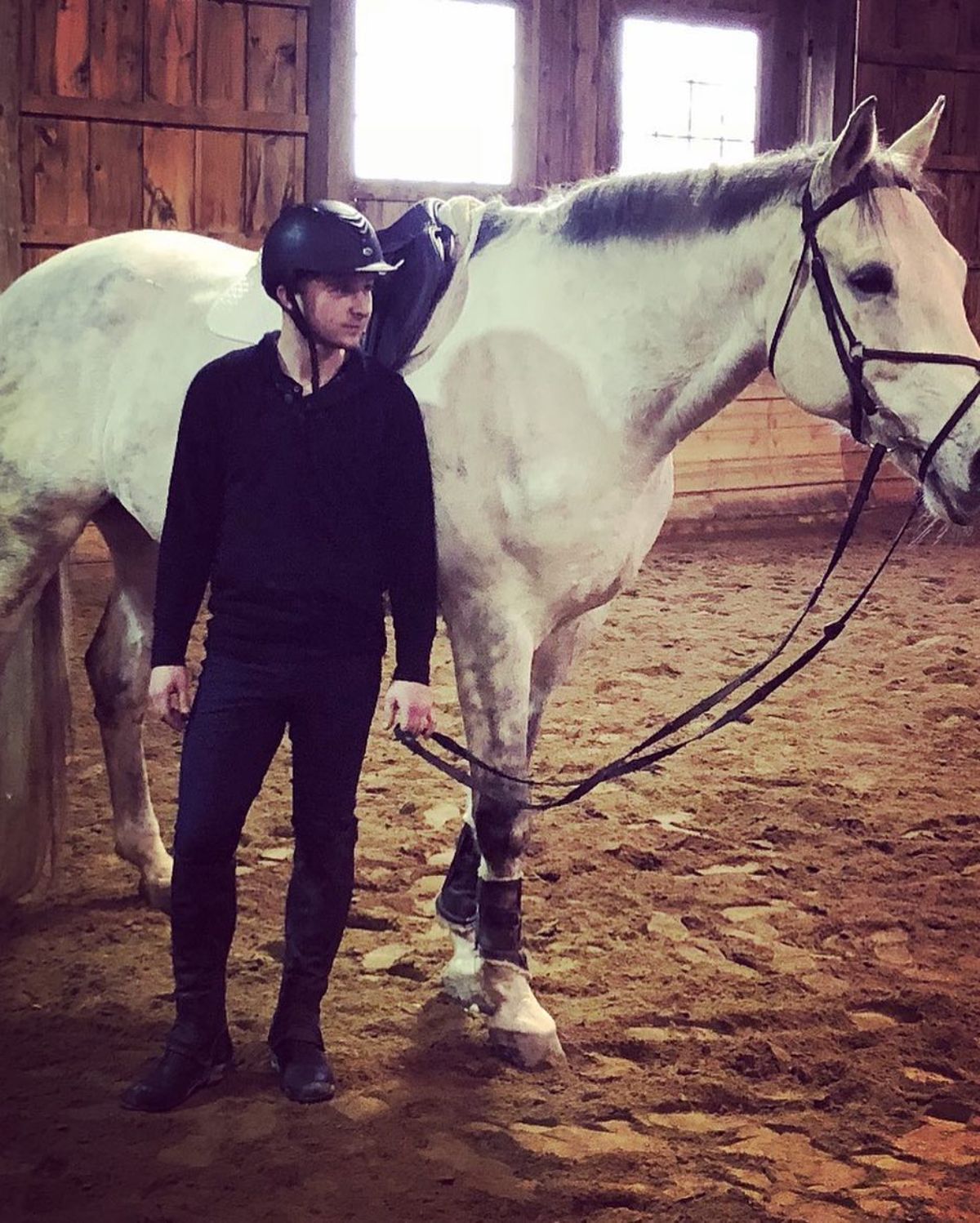 For a luxurious touch in your equestrian wardrobe, try dipping into a velvet jacket and breeches. The jacket may be a dark color, such as navy blue or black, but if you're at a ceremonial occasion or a dinner, you could try a rich emerald green or deep ruby.
Keep in mind that a velvet jacket is not the best option if you're planning on riding through mud or dirt. Velvet is considerably more difficult to clean than standard cotton, and you want to make sure that it will be prim and proper for special occasions!
7. Riding Coat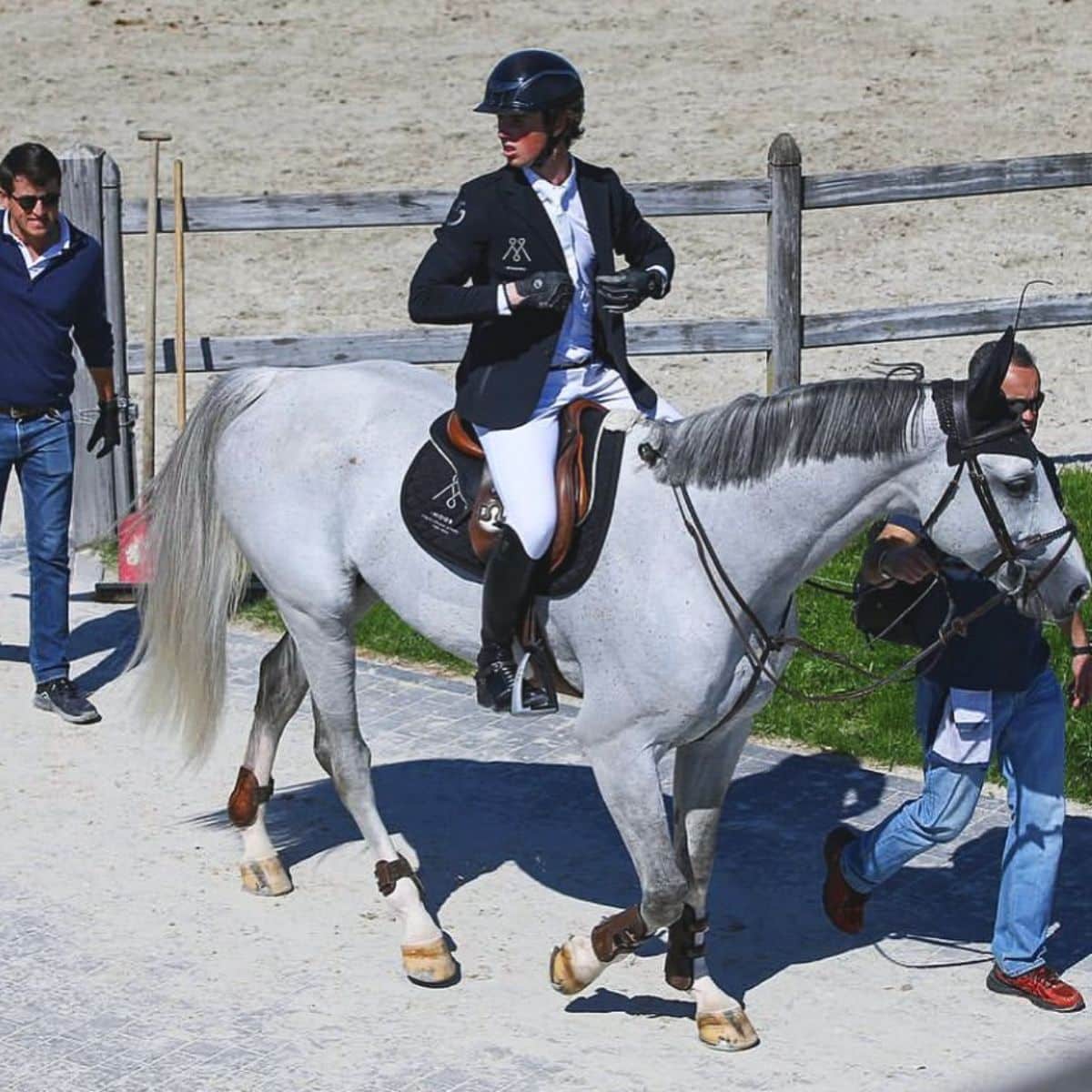 A riding coat is longer than a traditional jacket and provides extra protection from the elements. While the riding coat diverges from the classic and aristocratic equestrian look, a riding coat can impart a more casual look that is no less sleek.
Riding coats can come in a variety of different forms. You might pick out an oilskin coat for nasty weather or a tweet riding coat for a casual ride through the park.
8. Double-Breasted Jacket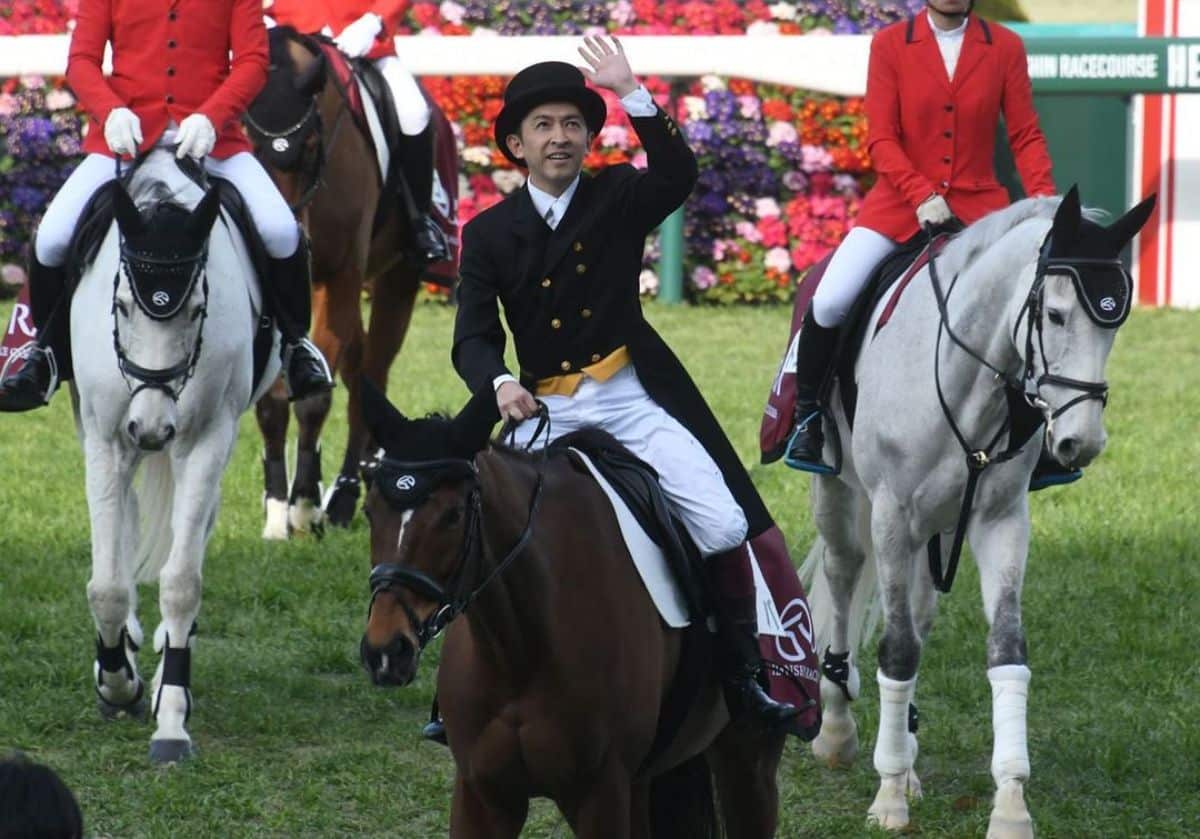 The combination of a double-breasted jacket and fine breeches helps pull off an elegant, timeless look. Navy blue or black jackets are especially striking here, especially when the trim of the pockets is colored to contrast with the jacket's color.
9. Plaid Jacket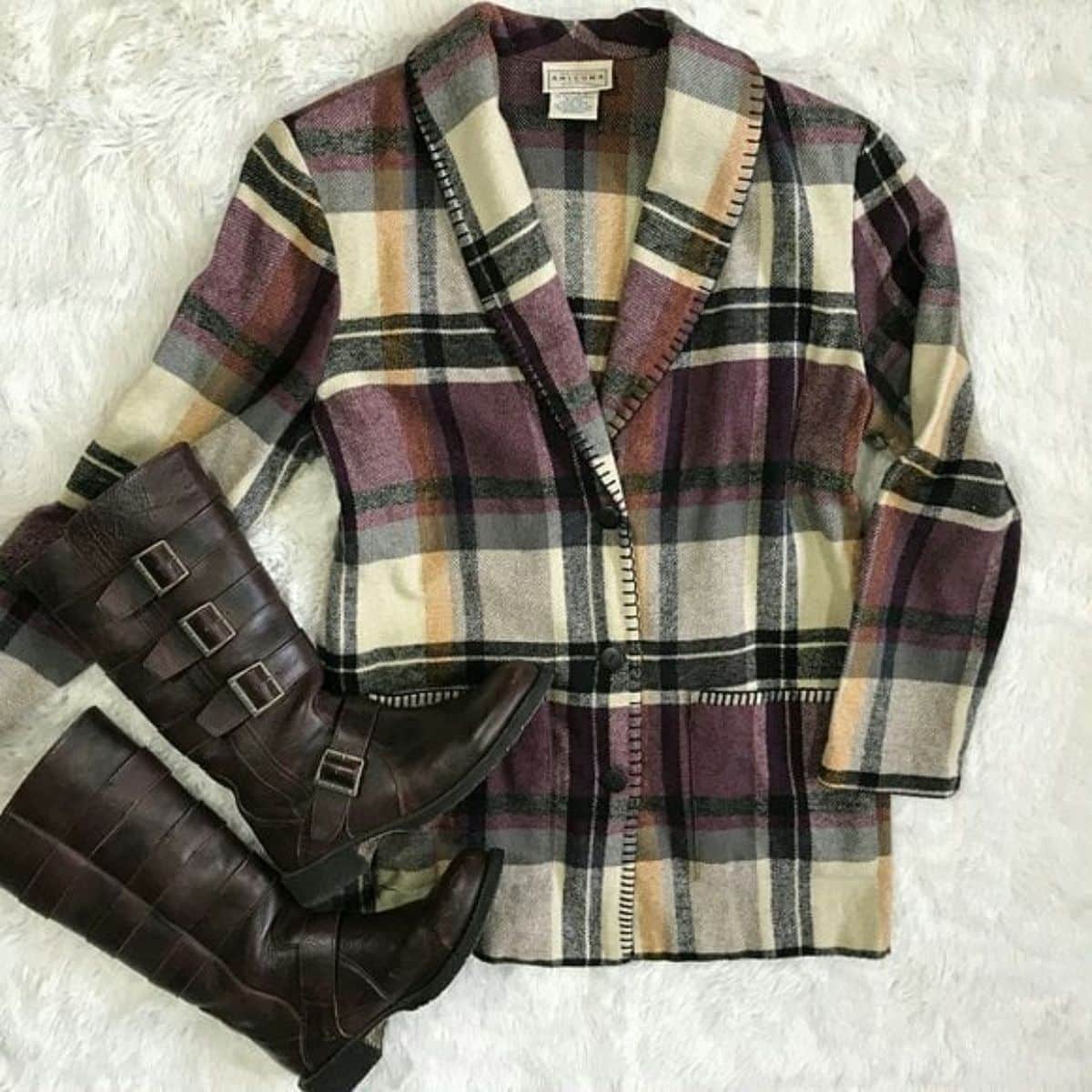 A plaid jacket adds a touch of country charm to any outfit. Although many classic equestrian looks draw on color-blocked aesthetics, plaid is a beautiful way of spicing things up.
The elegant hatched pattern draws the eye of any onlooker. Even better, plaid can come in so many different striking color combinations that it can fit any equestrian or riding fan's aesthetic. For a basic look, you might pick a brown and gray jacket, but if you're feeling adventurous, you could pick a green-and-blue or red-and-orange combo.
10. Hacking Jacket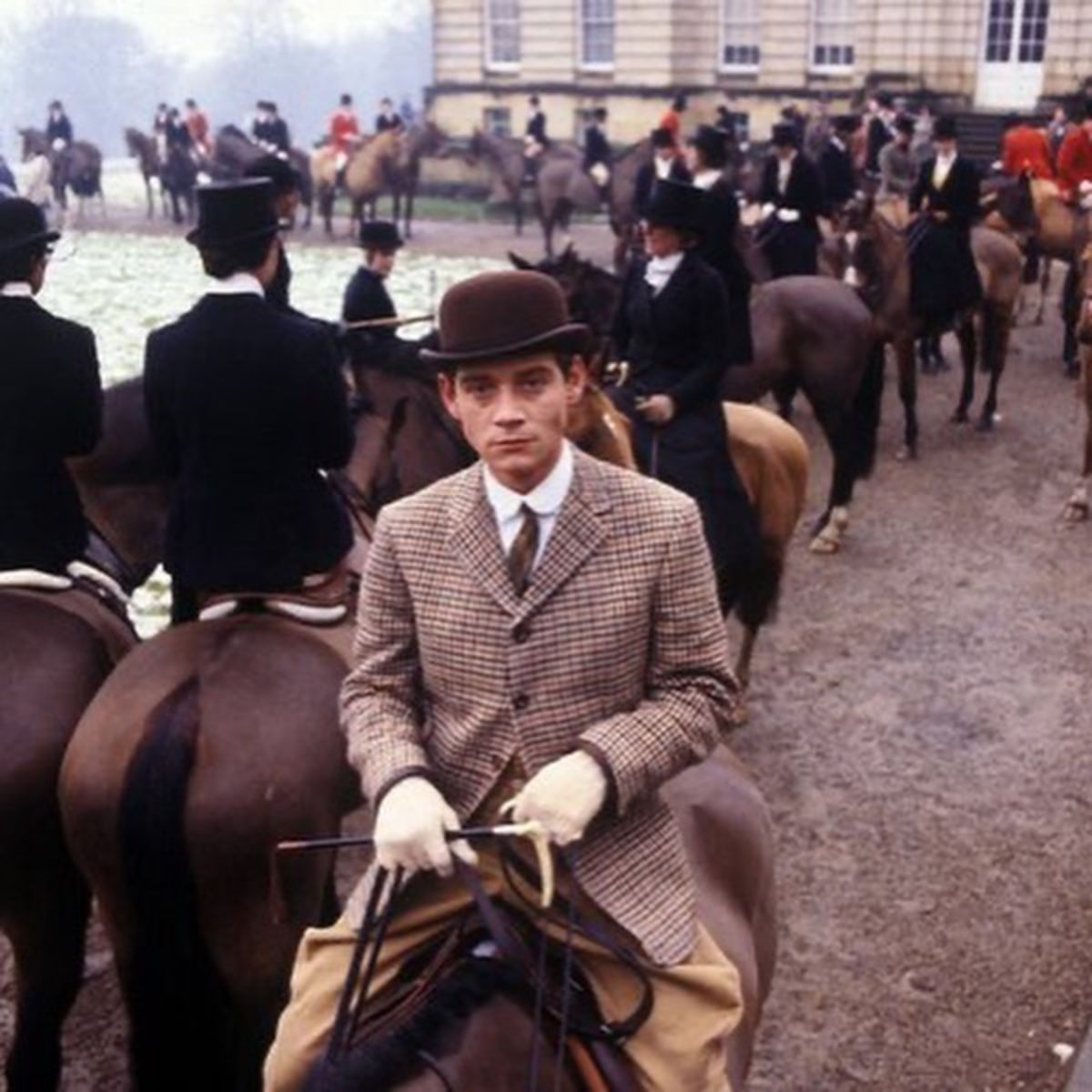 The hacking jacket (so named, of course, for the practice of pleasure riding) is an excellent casual option for informal events or Sunday morning social rides. With a short lapel, slanted pocket, and set of several breast pockets.
Since hacking jackets are usually made of textured tweed, they tend to pair nicely with solid-colored breeches, especially of cream. For a meal after your casual ride, you could pair it with dark-colored pants and leave the jacket open.
This outfit is perfect for a leisurely ride through the park or a day out in the countryside.
11. Riding Jacket and Jeans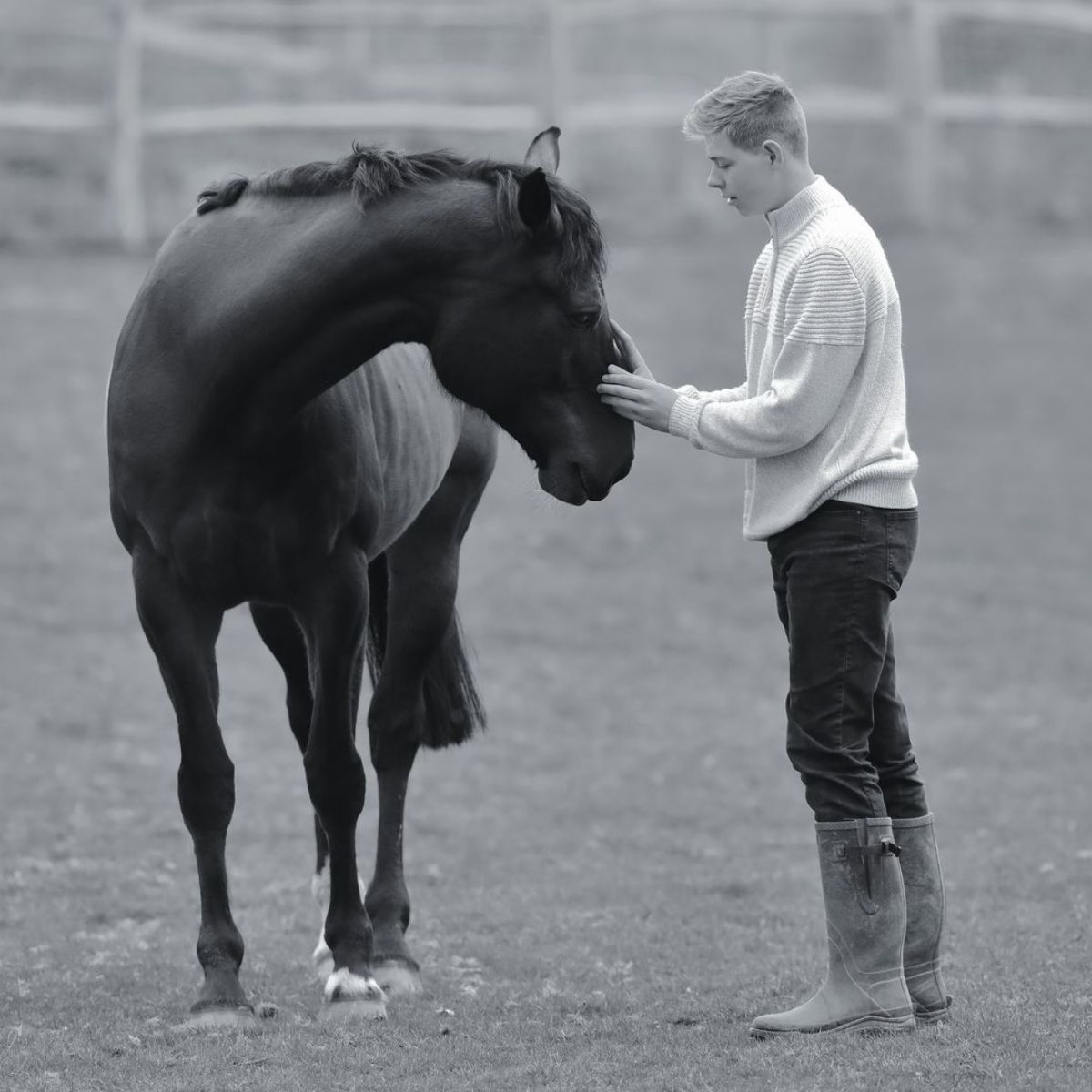 The riding jacket and jeans create a casual and modern look. The jacket provides extra protection from the elements, while the jeans offer flexibility, comfort, and a neutral-colored grounding.
Although jeans might seem sacrilegious to the aristocratic riding community, this option is not lacking in elegance. While it is not appropriate to wear to equestrian events, dark-colored jeans can make for a classy and sleek option, even if they're more low-key.
12. White Shirt and Navy Breeches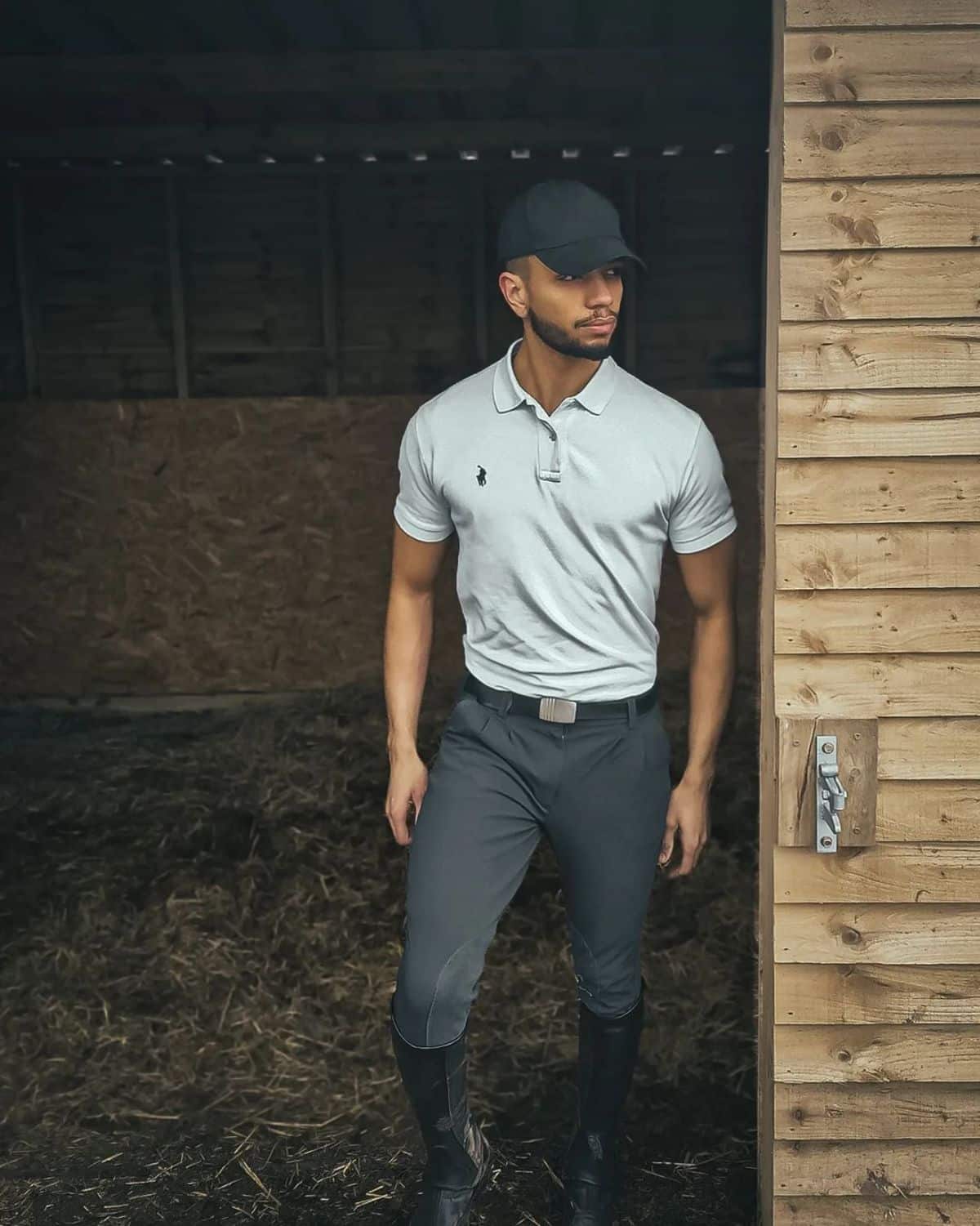 The white shirt and breeches create a classic and timeless look. The crisp white shirt pairs well with the tan or cream-colored breeches, while a pair of shiny black boots and a sturdy helmet add a sharp and polished finish. This outfit is perfect for a formal competition or a show ring.
13. Grey Shirt and Breeches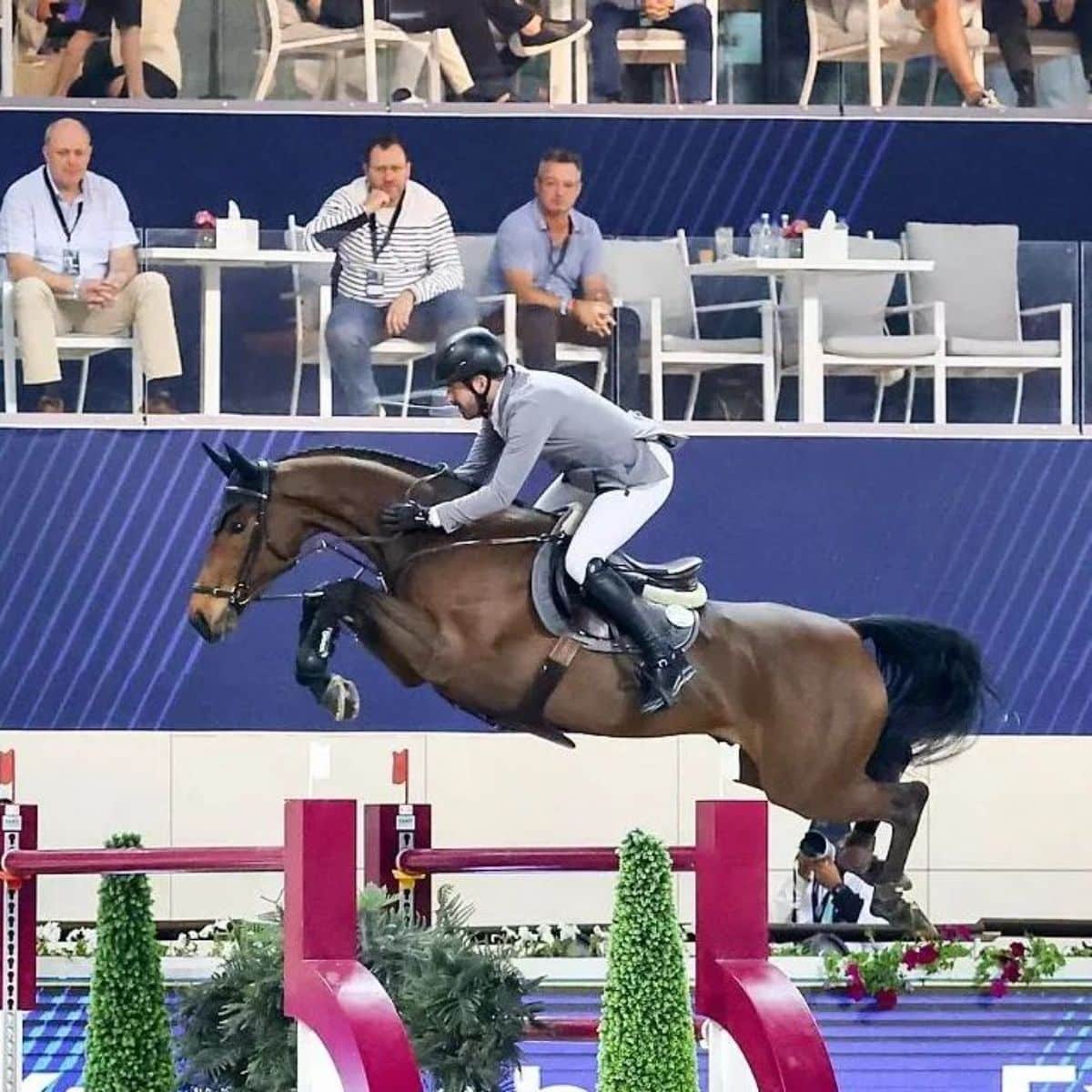 The gray jacket and breeches are a sophisticated and understated option. The high-quality fabric and tailored fit create a sharp and polished silhouette, while the tan or cream-colored breeches offer flexibility and comfort. Like other classic options on this list, it would fit as well in a banquet or show ring as in a formal competition.
14. Leather jacket and cream breeches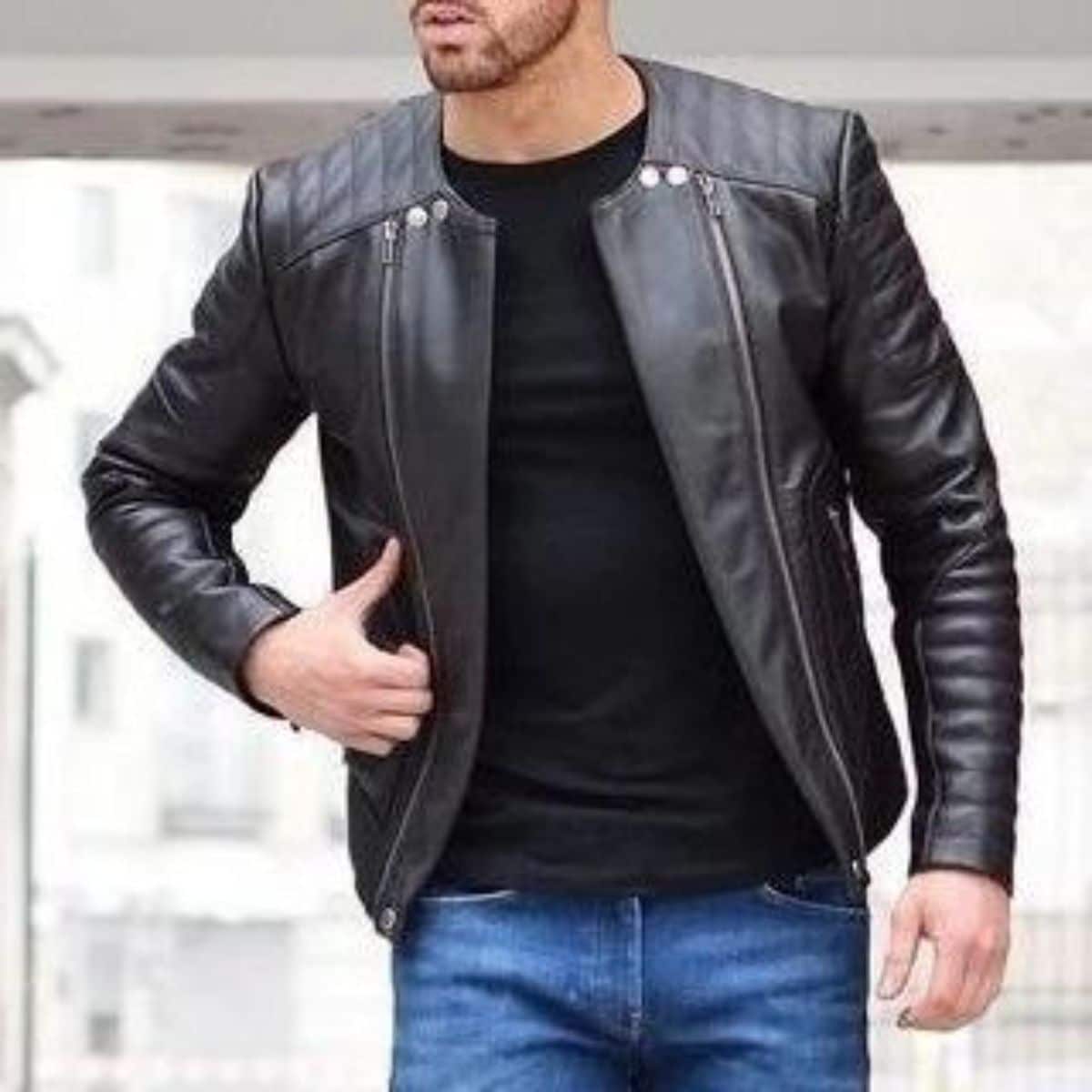 Want a modern, edgy look instead of the classic aristocratic aesthetic? Try out a leather jacket!
Although leather jackets might seem more at home in a motorcycle competition than in an equestrian setting, this couldn't be further from the truth. A leather jacket paired with cream breeches can body forth a modern, edgy look, and if you have a high-quality jacket, it will drip elegance.
15. Corduroy Jacket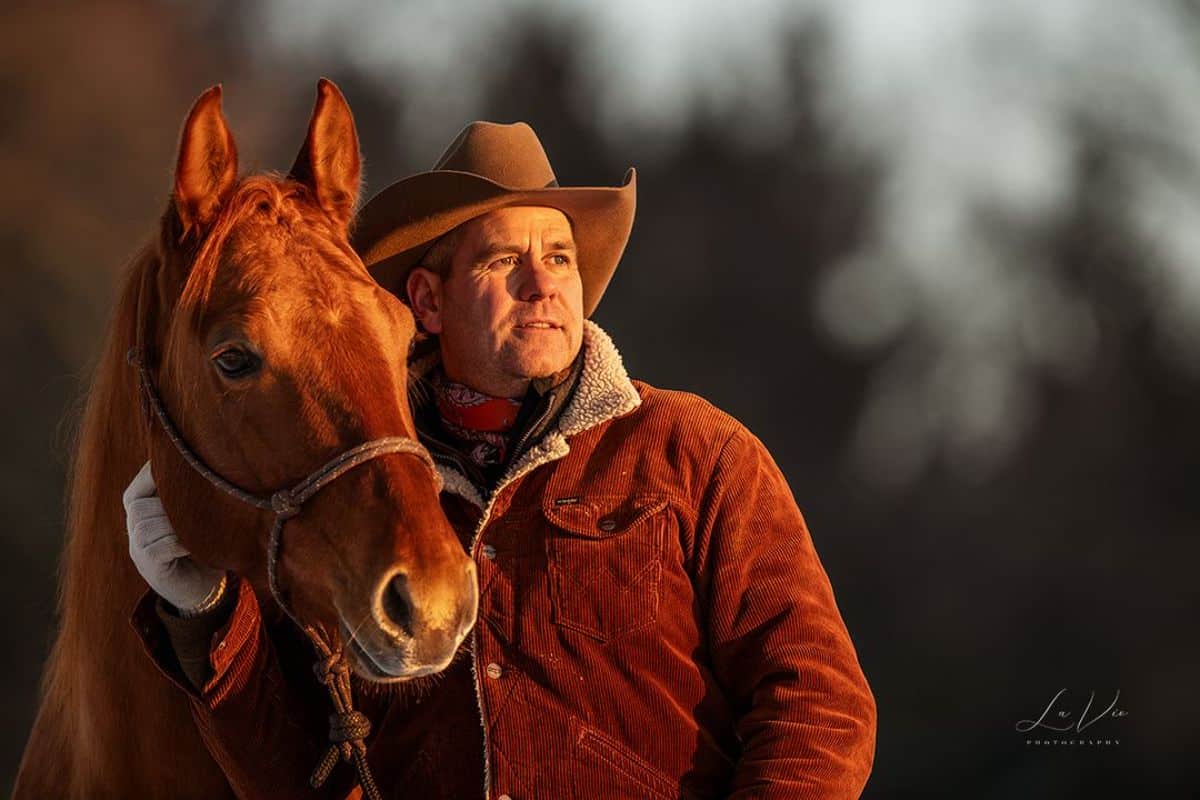 Another way to vary your material is to try out corduroy, a fabric that is noteworthy for its ridged texture. When paired with light-colored breeches, a dark corduroy--blue, green, red, or brown work especially well--can create a cozy, comfortable look. The aesthetic will help you stand out as a refined, elegant man in any crowd.
16. Quilted Jacket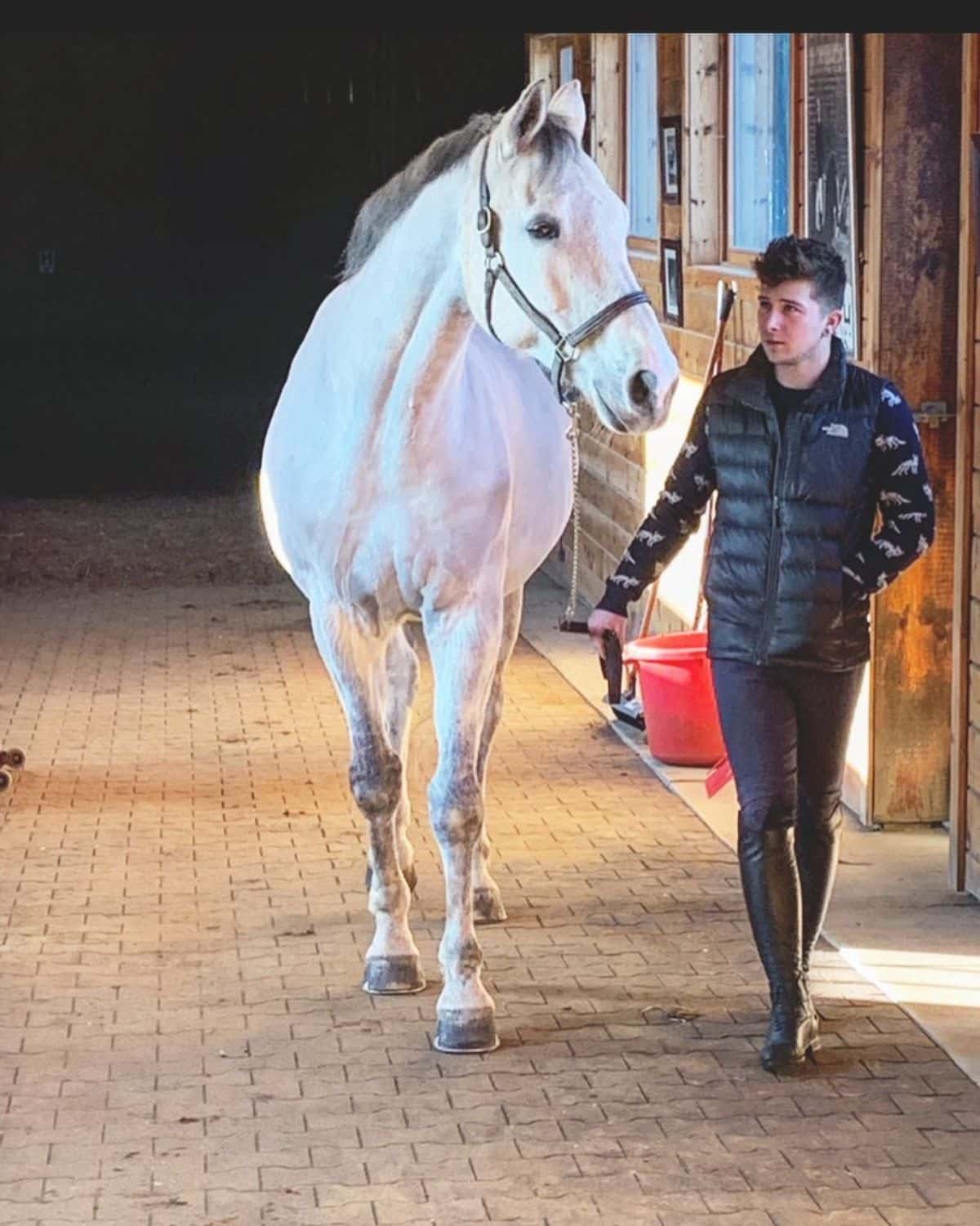 Want to stay warm, cut a clean figure, and draw the eye with attractive lines? Try out a black or navy blue quilted jacket. Besides being warm, comfortable, and cozy-the perfect thing for cold weather rides--quilted jackets are also noteworthy for their cross-hatched stitching, which adds visual dynamism to the traditional equestrian look.
17. Turtleneck Sweater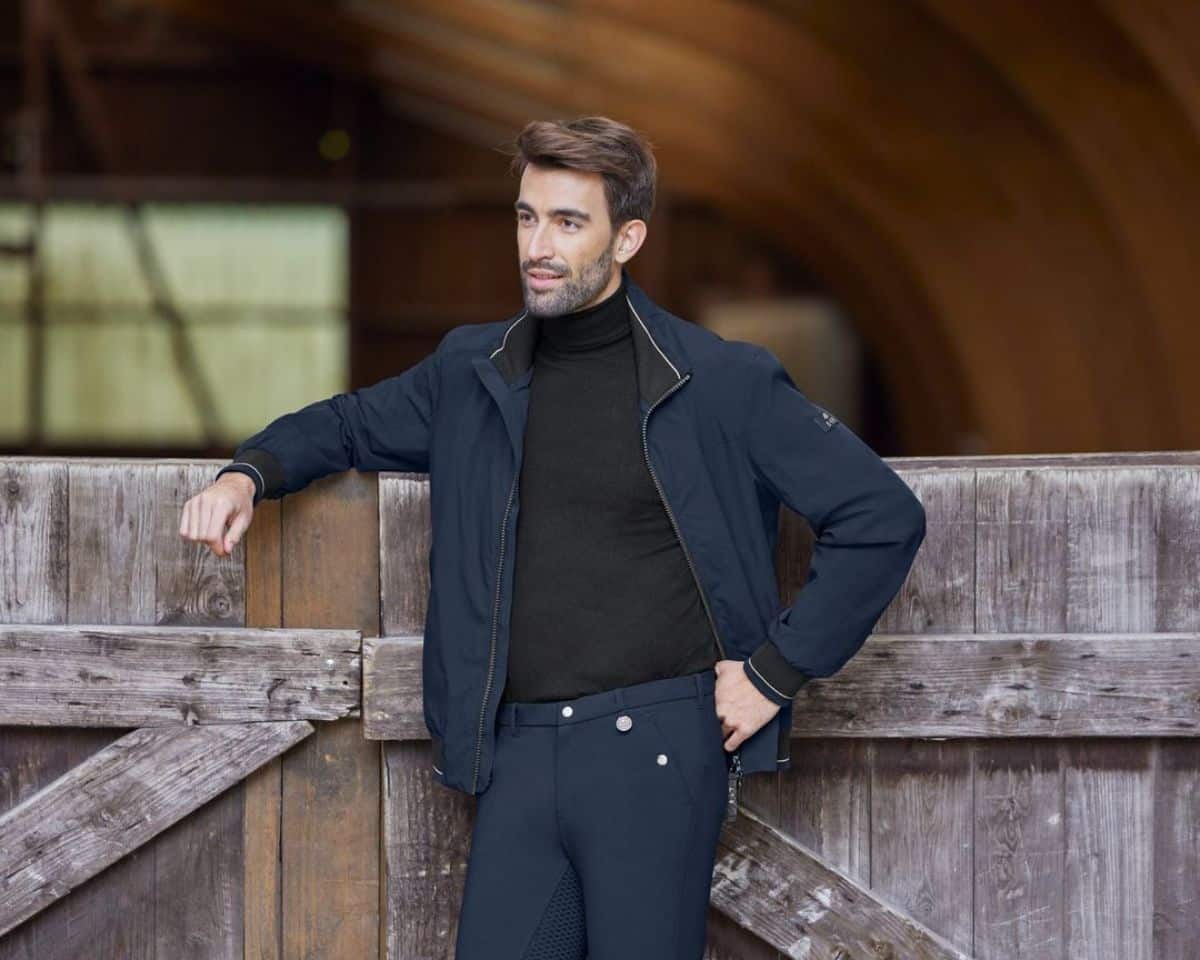 The final item on our list is perfect for cozy feelings and lean aesthetics. Turtleneck sweaters, most obviously, help keep your neck warm, but by clinging to your neck, they also draw a lean, well-cut silhouette. All in all, this ace combination of comfort and style makes the turtleneck perfect for casual rides.
Conclusion
Whether you are attending a show, a formal event, or a casual ride, there is an outfit that will make you look and feel great. When choosing your outfit, make sure to consider the event's dress code, weather, and personal style. With all those factors in mind, you're about ready for fashion stardom!