Are you interested in participating in an authentic Texas horseback riding experience during your next trip to The Lone Star State? If so, you can find plenty of excellent places across the state offering trail rides showcasing Texas' gorgeous scenery.
Whether you prefer riding a trial for an hour or two or want to experience the best overnight trail rides Texas offers, you'll find something to enjoy.
Jump to: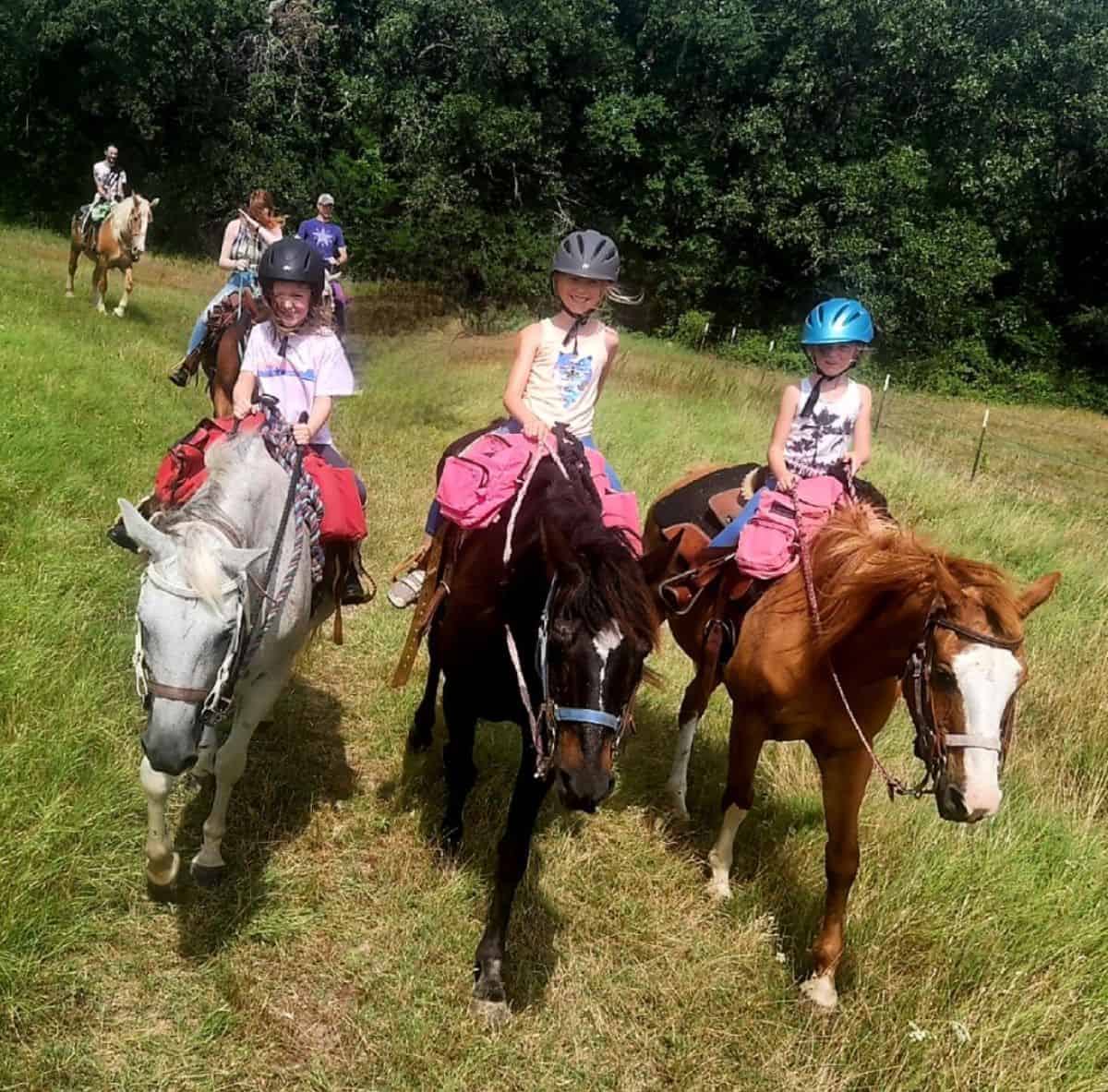 One of the best places to experience Texas horseback riding is the historic Chisholm Trail, a significant site used for the livestock trade of longhorn cattle from Texas' Dallas area to Kansas.
The trail has lush fields, wooded areas, and ponds spanning the 100-acre area, making it ideal for horse riders of any experience level.
Their standard country trail ride lasts about an hour to 90 minutes, but they offer private and semi-private two and three-hour rides for those who prefer longer rides.
This Texas horse riding trail offers a 30-minute warm-up to get you accustomed to riding the horse they assign you to ensure it accommodates your riding level.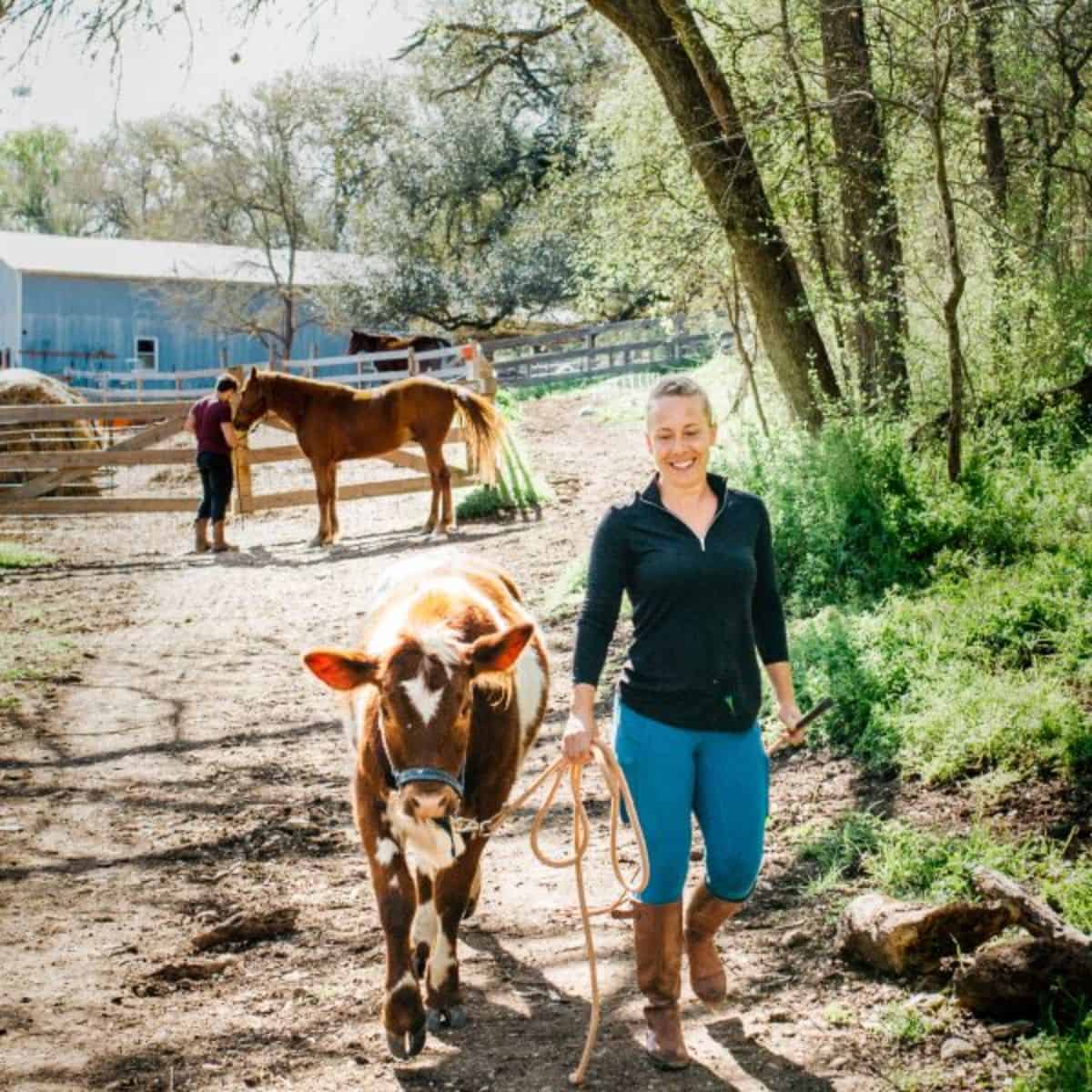 Another excellent destination for Texas horseback riding is Maverick Horseback Riding, near Austin. This riding destination offers several immersive trails where experienced riders and newcomers can enjoy the state's most beautiful sights.
The Ranch Trail Ride is the best option for beginners or riders who prefer keeping their horses at a walking pace. The Horsemanship and BBQ Trails offers are ideal for experienced riders who love traversing steep slopes and dense woods.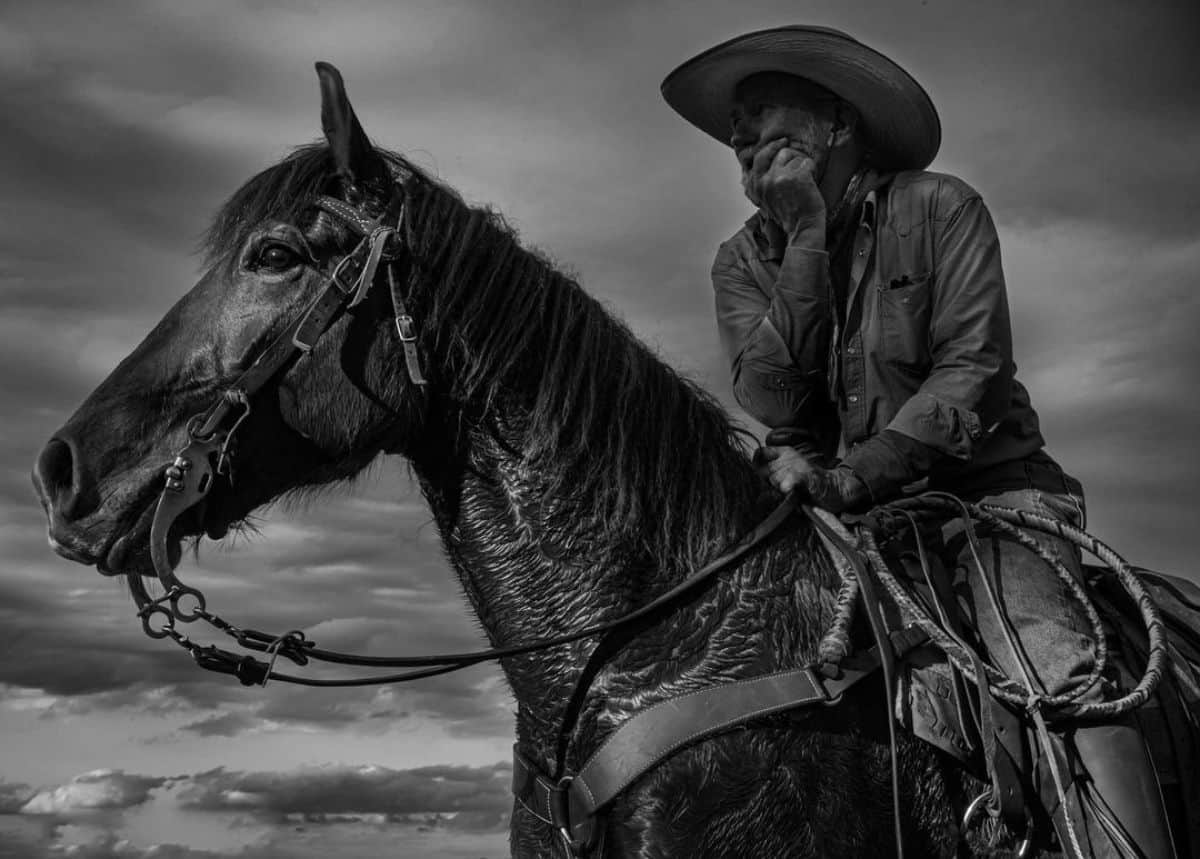 Located in the scenic Texas Hills Country, Horseback Adventures of Central Texas offers private riding experiences visitors near and far can enjoy
The facility's Ranch Ride trail spans over 300 acres within the heart of Texas Hills Country and lasts about two hours, while the Canyon Lake Ride lets riders cross nearby waterways and lasts about four hours.
Every rider gets a horse that accommodates their riding experience level. These trail rides offer a 30-minute snack break halfway through the trip.
Marshall Creek Ranch offers 39 miles of trails for riders to explore, enhanced with lovely views of Lake Grapevine. The wooded areas are abundant with local fauna, from herons to deer.
All trail riding sessions last an hour and a half, including an adults-only session during the weekends. Creek Ranch offers 39 miles of trails for riders to explore, enhanced with lovely views of Lake Grapevine.
Like many Texas horseback riding rides, they have different riding levels to accommodate every rider. For instance, their Greenhorn level is ideal for those who prefer riding a walk-only trail, while their Advanced riding level suits those comfortable with rugged terrain and high speeds.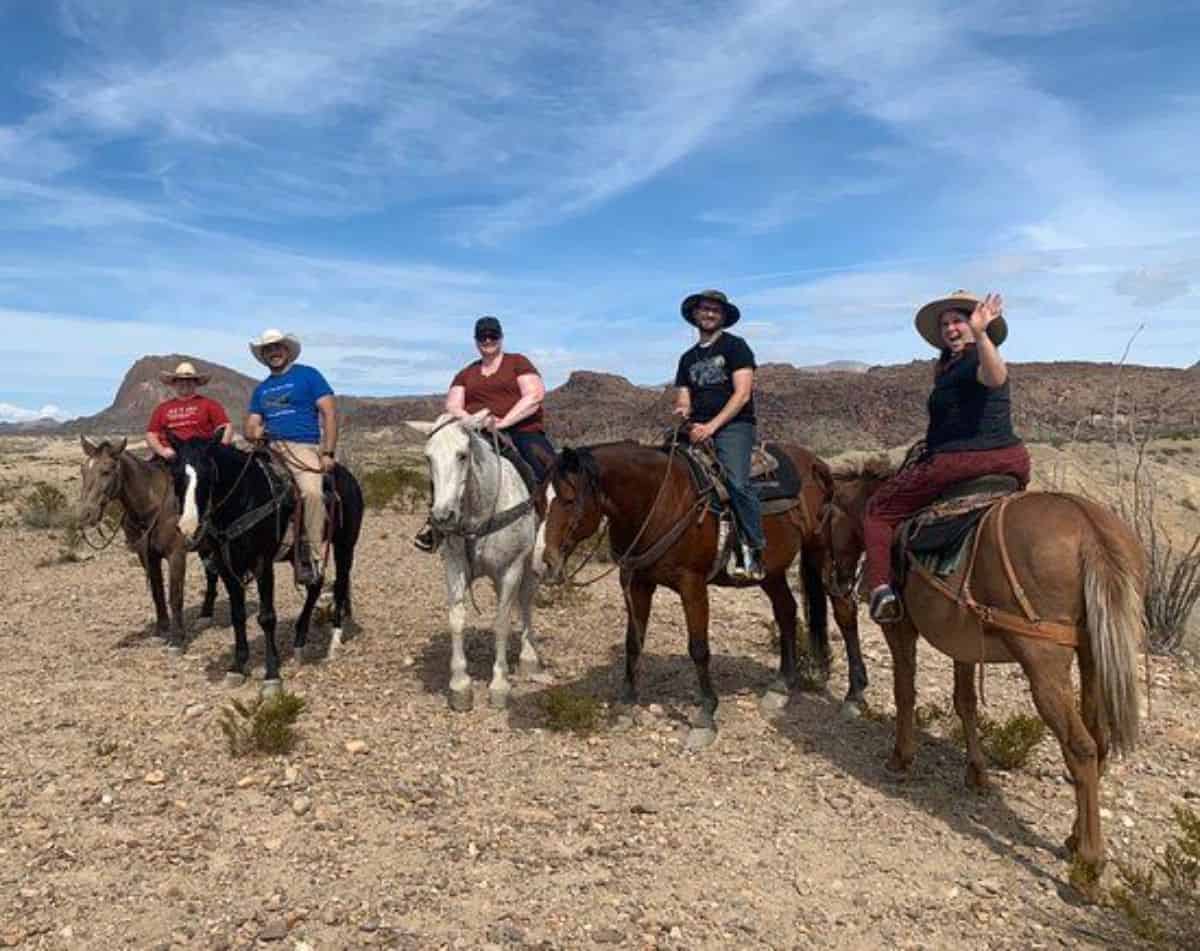 The largest state park in Texas offers almost 240 miles of trails to explore and breathtaking scenery you should take advantage of seeing during your outing, from rugged mountains to areas near the Rio Grande.
The closest place to rent horses for riding through this park is Lajitas Stables, which offers three-hour rides for adventurous souls who want to scale the Contrabando Mesa.
This horseback riding destination offers overnight trail rides in Texas lasting two to three days for groups of two to seven.
The park itself has on-site camping areas with corrals you can access if you obtain a backcountry overnight permit to explore areas outside the trails.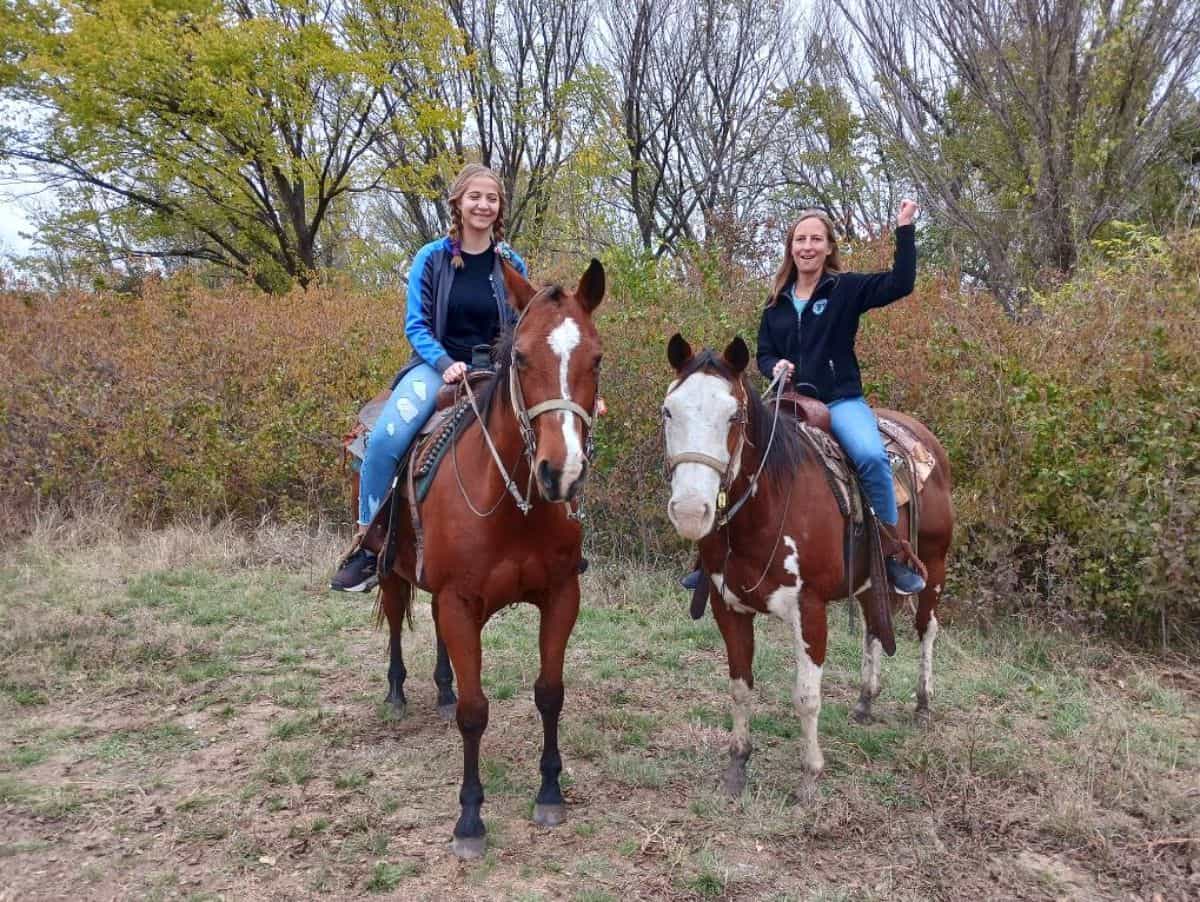 Located near Fort Worth, Touch of Chrome Paints Trail Rides offers a wide selection of Texas horseback riding tour packages for novice and experienced riders. Their standard trail riding options range from one to two-hour rides through the woods and near lakes or creek beds.
Those interested in an immersive horseback riding experience can also book one of their full-day rides, perfect for anyone interested in watching a beautiful sunset.
The trail guides provide in-depth demonstrations of safe riding protocols for inexperienced riders and children, making this destination ideal for family outings.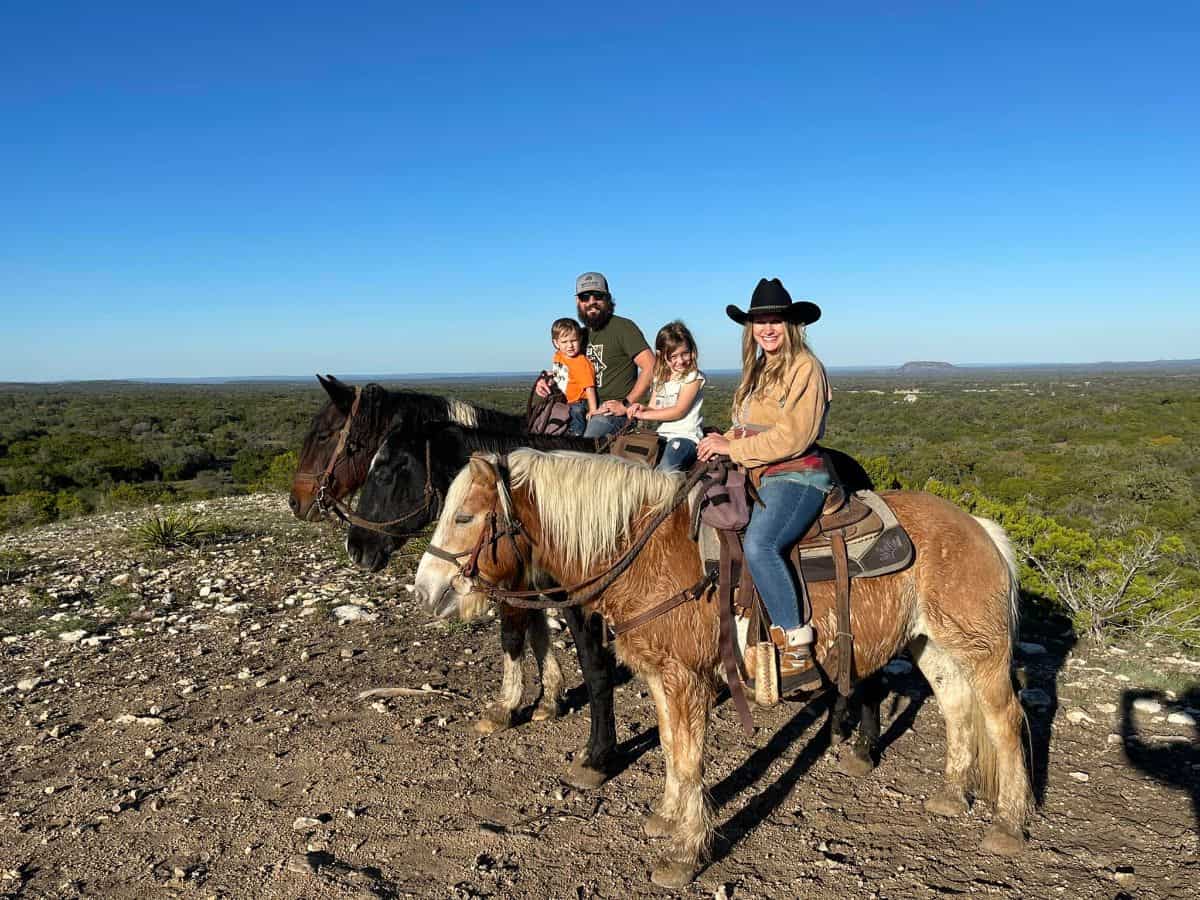 Experience the lush Country Hill region during your Texas horseback riding trip through GF Ranch Trail Rides' hilltop excursion.
This guided trail ride lasts about 1.5 to two hours. All riders get a thorough riding tutorial before traveling to the hills, making it an excellent ride for novice and experienced riders. They accept groups with a maximum of 12 people per reservation.
The trail spans over 20 miles across hills with lush greenery and vibrant fauna, including wild horses.
Do They Offer Overnight Trail Rides in Texas?
Several riding facilities offer overnight trail rides to the public for those interested in immersing themselves in nature, like the frontier riders of the past. Consider contacting them to check their availability and prices.
If you own a horse and want to participate in an overnight trail ride, you'll need proof of an up-to-date negative Coggins test for Equine Infectious Anemia, a contagious, blood-borne viral disease.
Final Thoughts
There are plenty of places to experience an authentic Texas horseback riding trip if you're in the mood for fresh air or want to explore new places with your horse.
Although some trail rides last a few hours, some places offer overnight trail rides in Texas for those who prefer longer rides for an additional price per person.