What's the best trait of horses, is it their smell or their beauty? Or perhaps the feeling of freedom when we ride. For prisoners in a Nevada Correctional Facility, it may be that horses do not judge - they don't care about your past, they just care about what happens now. In the movie, "The Mustang," a story unfolds revolving around second chances and vulnerability between prisoners and wild mustangs.
The main character in "The Mustang," Roman Coleman, is a quiet convict who learns how to deal with his raging temper by being placed in a rehabilitation program through the correctional facility where he is serving his sentence. Roman is sent to work under a tough old horse trainer, Myles. Roman finds help with his rehab through working with an untamed mustang stallion that catches his eye that also seems to have an anger problem. Roman is extremely hesitant at first, but after a few days he works up the courage to want to try to work with the mustang. The two have a bit of a rough start, but after finding out that you cannot hide emotion from a horse, Roman learns how to let go and allow himself to be vulnerable. After so many days of training, the mustangs that are now ridable are auctioned off at an event where the prisoners can show what they have turned these amazing horses into. During Roman's performance with his mustang, the horse becomes unpredictable and has a blowout. Because of being a dangerous animal, the horse is sentenced to euthanasia, but Roman finds himself risking his own life to save the life of his horse to ensure he returns to the wild where he belongs. The heart-tugging movie defines how the misunderstood horse can sometimes save the most understood man.
You can watch the trailer for the movie "The Mustang" here:
The movie "The Mustang" is based on true events from the Northern Nevada Correctional Center and its Silver State Industries Ranch. Here it is common that up to 2000 wild mustangs are kept and many are trained for adoption. Who does the training and gentling of these wild horses? The inmates – 12 to 15 people that are sentenced at NNCC train the horses under a cowboy by the name of Hank Curry. The same program is now happening down in Arizona where convicts are being paired with mustangs for training and adoption. It's more than an easy way to pass the time for those with life sentences, it was giving them a purpose – a second chance.
We all know that horses are extremely therapeutic, they are used for PTSD sufferers and for people with disabilities as therapy animals. But, who knew that training a wild mustang could be used to help rehabilitate prisoners - the people that are sentenced to life for possibly taking someone else's. It's genius as it teaches the value of life. Horses are prey animals, they have a flight or fight response, they can choose to trust their human, run from them, or being a 1200lb animal, they could kill them.
About the Author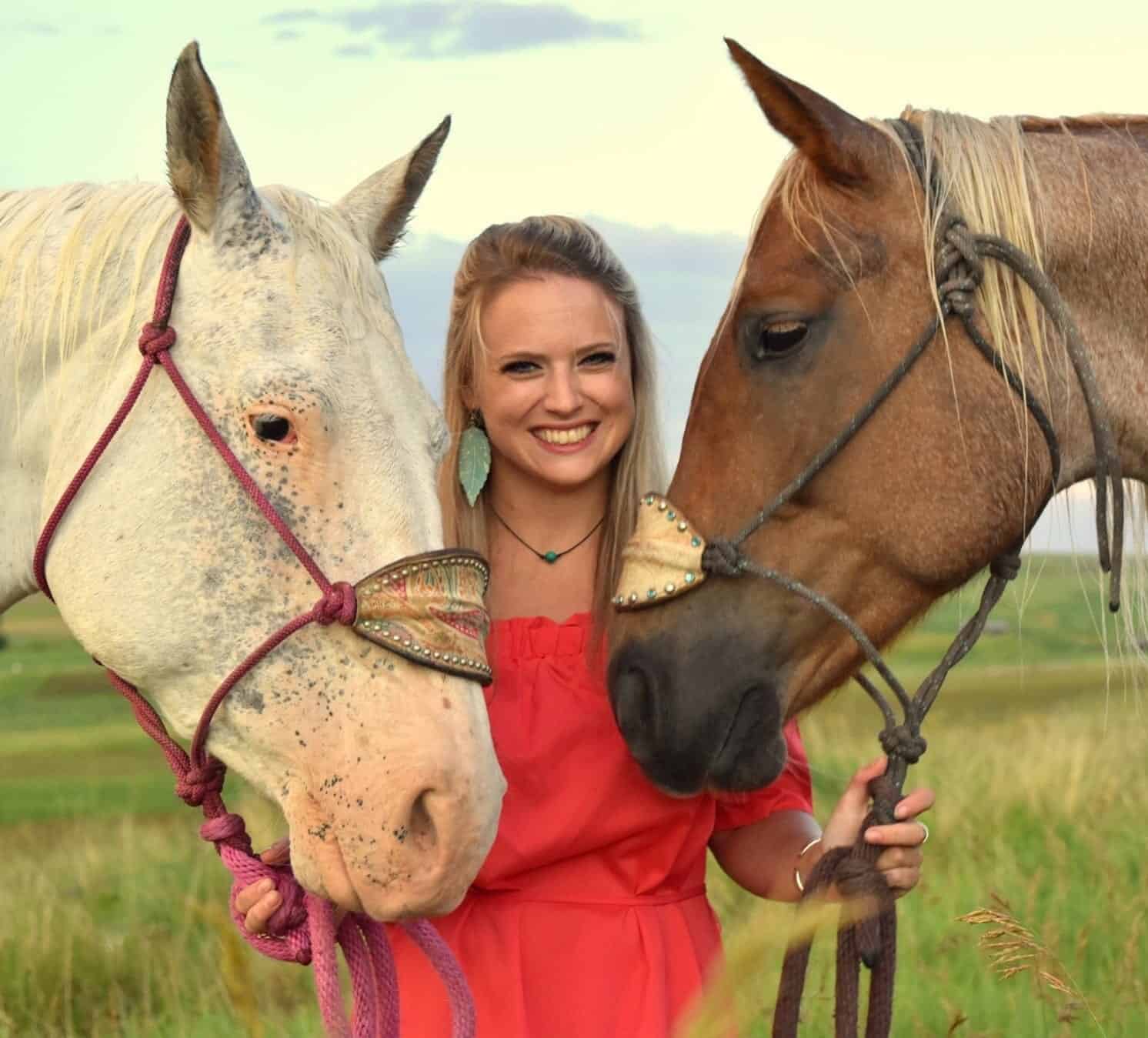 Dani Buckley is a small-town resident in Montana. She is a veterinary technician manager and mom of eight four-legged kids – 5 dogs, 1 cat, and 2 horses. When she moved back home to Montana, her horses and her dogs moved with her (Carbon and Milo). The pack grew by three when she moved in with her boyfriend, Cody. Altogether there is a German Shepard (Lupay), a Border Collie (Missy), a Blue Heeler (Taz) and her two adorable mutts.
Her horses are her free time passion – Squaw and Tulsa. Dani has owned Squaw for 17 years and this mare has made 2 trips across the country with Dani! Squaw is a retired rodeo and cow horse. Her other mare, Tulsa, is an upcoming ranch horse. The girls have an unmatched personality and bond with Dani. She has been around horses her entire life and rodeoed throughout highschool and beyond. Now, she enjoys riding on the ranch, working cattle and trail riding.