We all know horses are powerful animals. They can run for miles without tiring and carry heavy loads on their backs, but a new study shows their power is about more than physical strength. Rebecca Johnson, a professor at the University of Missouri-Columbia College of Veterinary Medicine, noticed a trend in how horses connect with humans and influence their emotional well-being. She was particularly interested in how therapeutic horseback riding could affect veterans with PTSD. After a six-week study, she found that PTSD scores dropped 87 percent after therapeutic horsemanship sessions.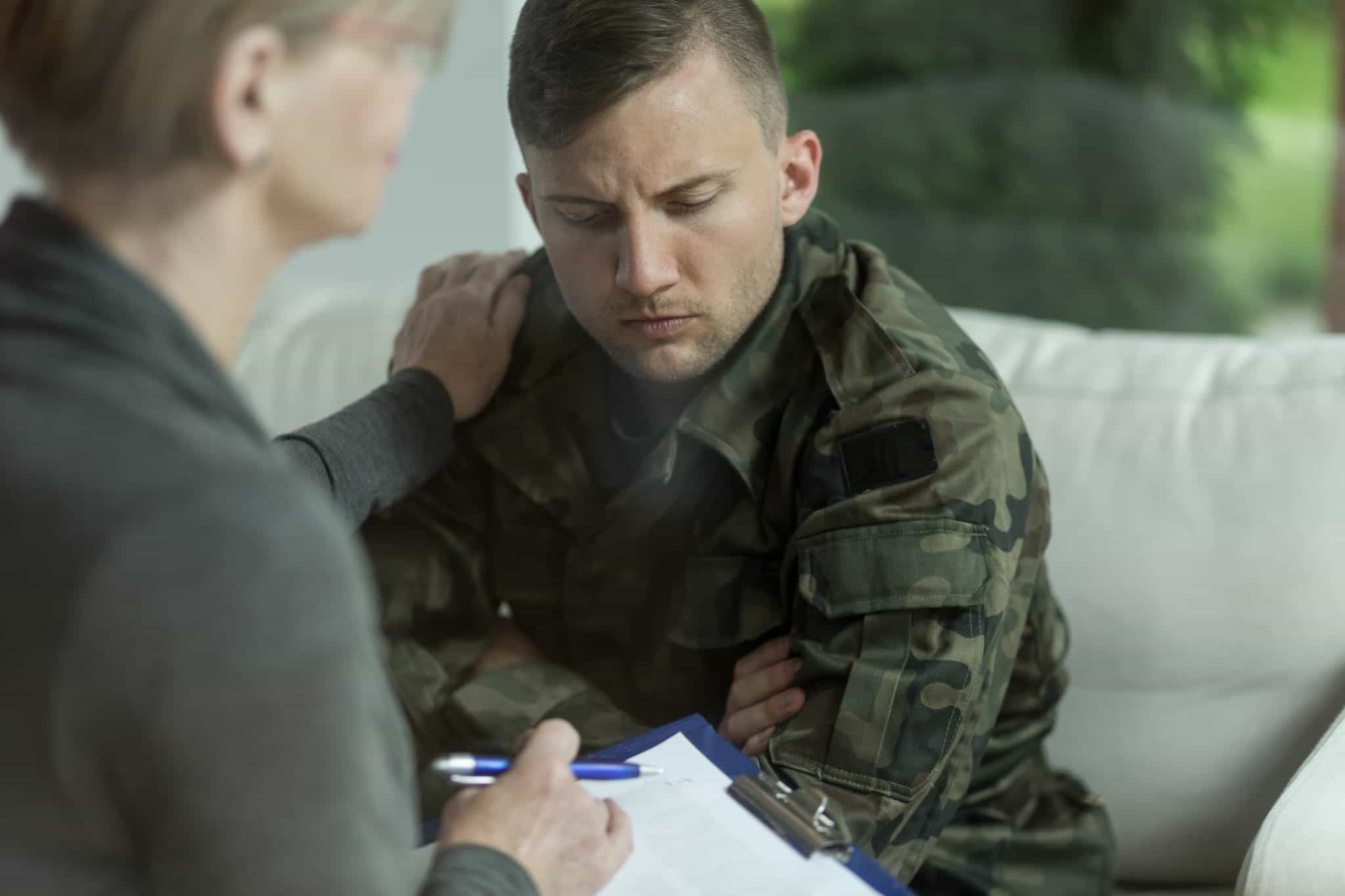 A History of Misunderstanding
At first, the condition we now know as PTSD was simply called "shell shock." Then in different wars, people called it "soldier's heart," "war fatigue," or "war neurosis" It wasn't until the 1980s that the American Psychiatric Association added post-traumatic stress disorder (PTSD) to its diagnostic manual of mental disorders.
PTSD has been around for a long time, but it's estimated that more than 23 million military veterans are still experiencing its debilitating side effects. There is no "cure," and there's no easy way to cope with the extreme anxiety, avoidance, or violent flashbacks. It's a serious condition that has unfortunately been overlooked throughout much of history. Only in recent wars have soldiers and veterans received opportunities to address their mental well-being. There are still countless veterans who have been suffering for decades without reprieve.
The Study
For her study, Johnson connected with 29 military veterans who served during the Vietnam War era. Many of them had been struggling with symptoms of PTSD for 50 years. She worked closely with a local Veterans Administration (VA) hospital and an experienced therapeutic horseback riding instructor. A VA-affiliated veterinarian inspected the horses and the riding centers to verify their welfare, and Johnson and her team conducted baseline interviews with the veterans.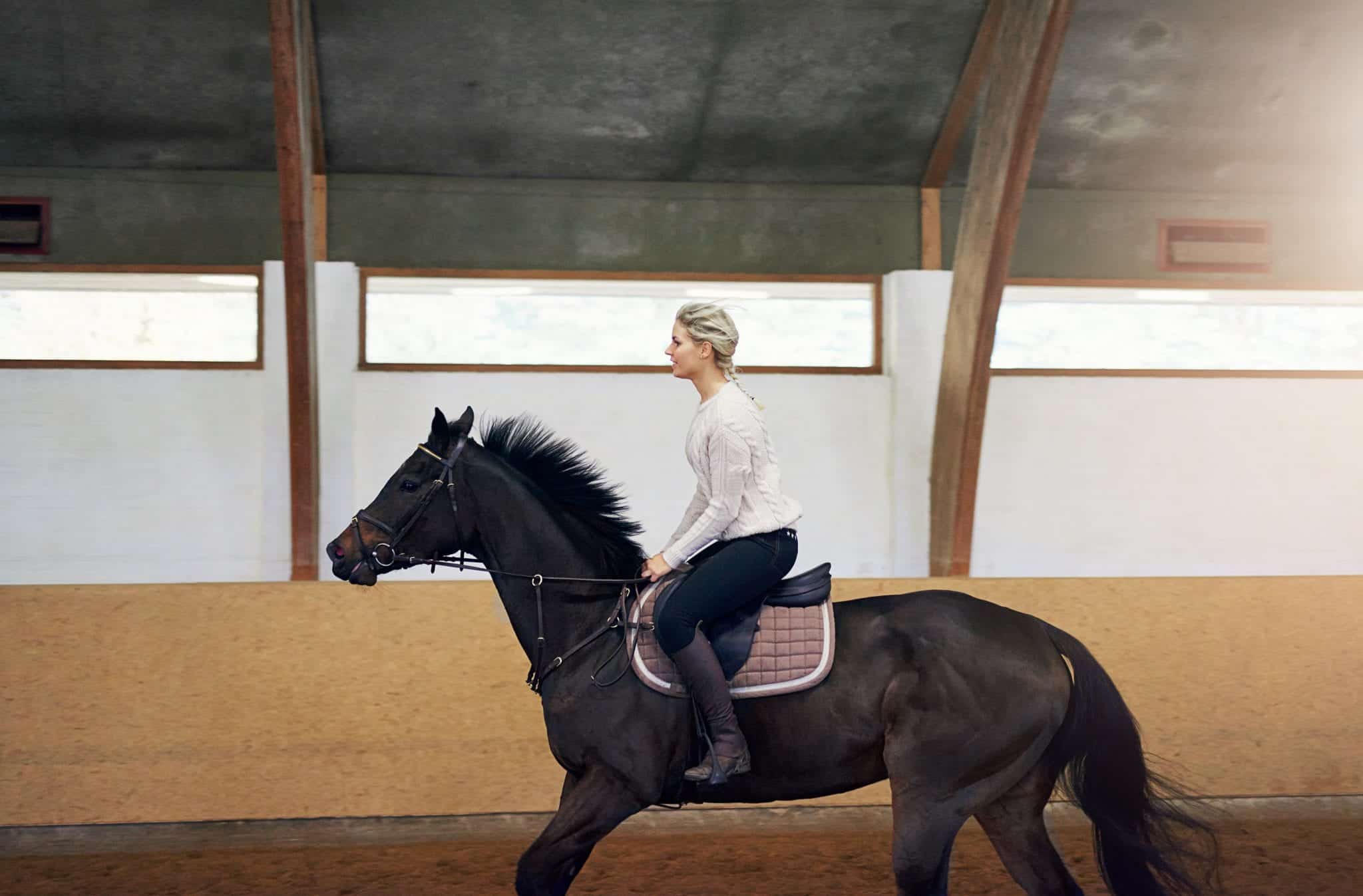 From there, each veteran in the study committed to 6 weeks of therapeutic horseback riding sessions. They were paired with a horse that matched their preference and given opportunities to bond with their partners. During the hour-long sessions, participants learned basic horsemanship skills and eventually worked their way up to riding lessons. They learned how to groom the horses, apply riding tack, and interact appropriately while on the ground. As their confidence grew, they got in the saddle.
To monitor any progress, Johnson measured PTSD symptoms after three weeks of sessions and then again after the six-week mark. The researchers used the basic PTSD Checklist-Military Version assessment and other common psychiatric tests to asses any changes in the veterans.
The Results
After the six weeks of therapeutic horseback riding were up, results showed remarkable improvement. At the three-week mark, PTSD scores decreased by an average of 67 percent. By six weeks, the study participants experienced an 87 percent decrease in the same symptoms they had been experiencing for decades.
These results show that therapeutic horseback riding has a positive influence on the lives of military veterans with PTSD. It builds confidence, encourages social interaction, and reduces feelings of loneliness and isolation. Many of the study participants expressed interest in continuing their riding lessons or volunteering at the riding facility. Therapeutic horseback riding cannot erase a history of disregarding this serious mental disorder, but it offers opportunities for a better future.