There are few things more beautiful than seeing a wild horse thunder across a native landscape. These majestic animals are symbols of freedom and strength, and they exist in several states across the country. Their herds aren't as populated as they once were, but they're still out there. If you're up for an adventure, you can hit the road and see for yourself how truly amazing these animals are. So where do wild horses live? Keep reading to find out.
1. Sand Wash Basin, Colorado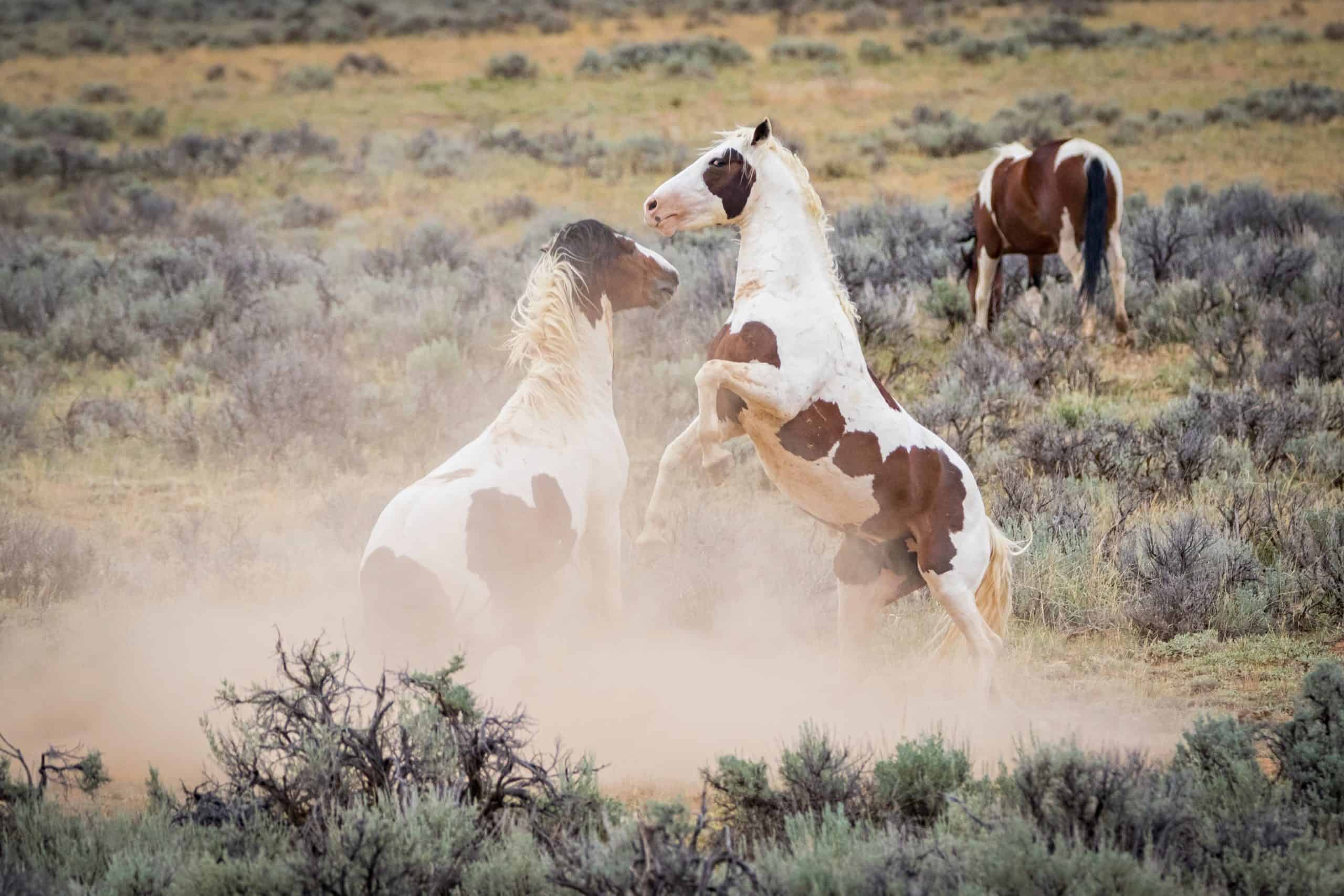 Home to the most famous wild mustang in America, Sand Wash Basin in northwest Colorado is one of the top destinations for dedicated wild horse enthusiasts. Situated on public BLM land, the Sand Wash Basin is a beautiful natural habitat consisting of towering ridges, mesas, and woodlands. A herd of wild mustangs roams free alongside other wildlife including impressive elk, mule deer, and prairie dogs.
If you want to get a glimpse of these beautiful horses, you're in luck. Sand Wash Basin is open to visitors, and a system of unmaintained roads makes exploring relatively easy. A 4x4 vehicle will come in handy, and you can also park and head out on foot. Remember to dress for the terrain and be prepared for hazards including cacti, rattlesnakes, and the hot sun.
2. Theodore Roosevelt National Park, North Dakota
Theodore Roosevelt National Park is one of only a few areas in the country where there are wild horses living in a national park setting. The herd exists thanks to 19th century ranchers who regularly turned horses out on the open range. Eventually, that open land was fenced and became the national park it is today. Most of the horses were removed in 1954, but several small bands eluded capture. After several failed attempts to round up the remaining horses, it was eventually decided that the free-roaming herd was an important part of the park's legacy. Today, they live freely in the park and have become a popular tourist attraction.
In warm summer months, the horses are often spotted grazing near the park boundary along Interstate 94. Many visitors have also had luck spotting them from the Painted Canyon Overlook and Buck Hill.
3. Virginia Range, Nevada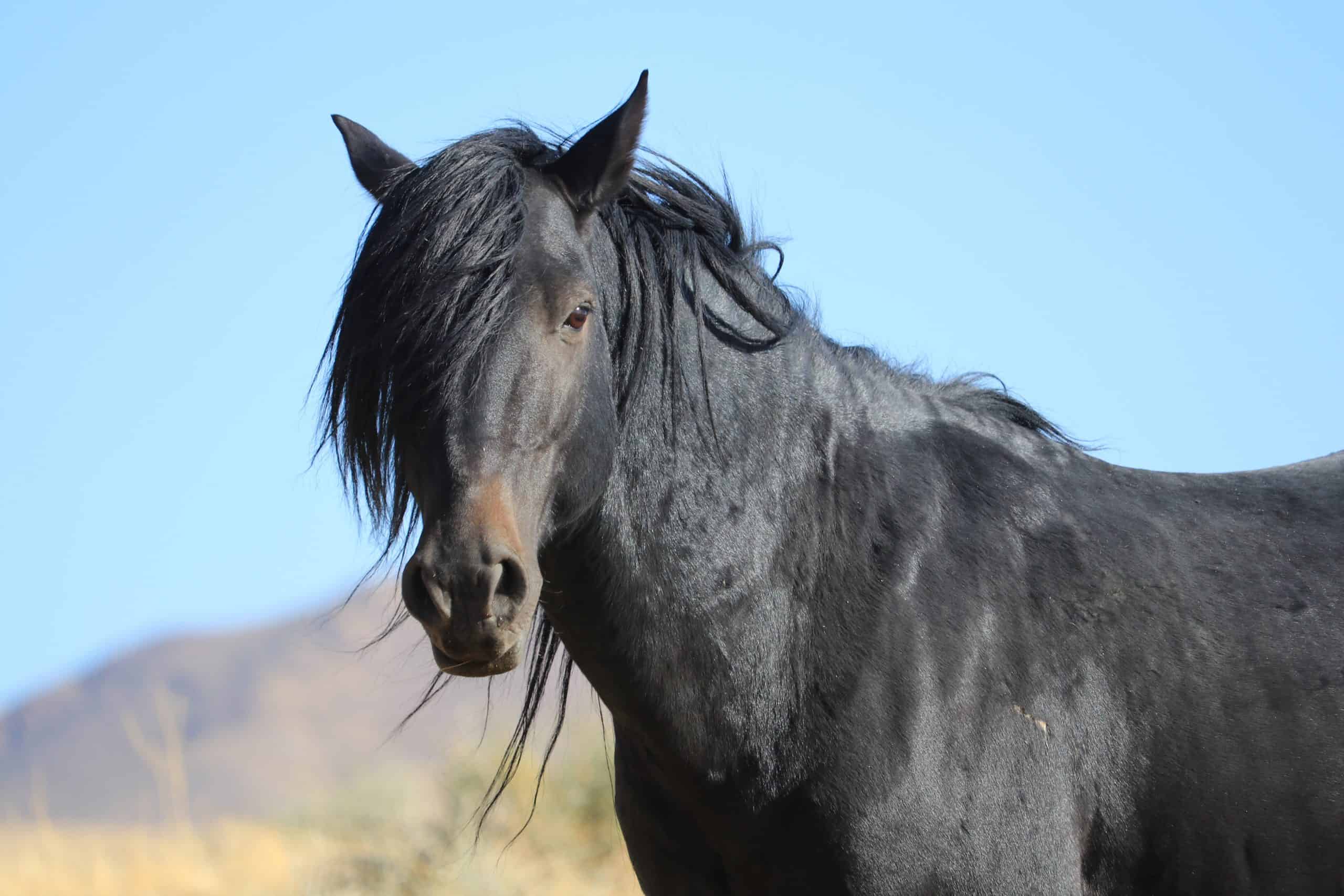 Wild horses live in several areas of Nevada, but the Virginia Range is arguably the most beautiful. Located in western Nevada between Virginia City and Reno, the Virginia Range is home to roughly 2,000 wild horses. These are the same horses that inspired the famous Wild Horse Annie to lead a movement to protect and conserve horses and their habitats. Today's herd is affectionately called "Annie's Horses," and people come from far and wide for a chance at seeing them in real life.
If you're ready for an adventure, trails just east of Reno take hikers into where the wild horses live. They're usually not hard to find, but it's important to remember that they are wild animals. All observers must keep their distance and only admire the horses from afar. It's also illegal to feed the horses or lure them toward you.
4. Pryor Mountains, Wyoming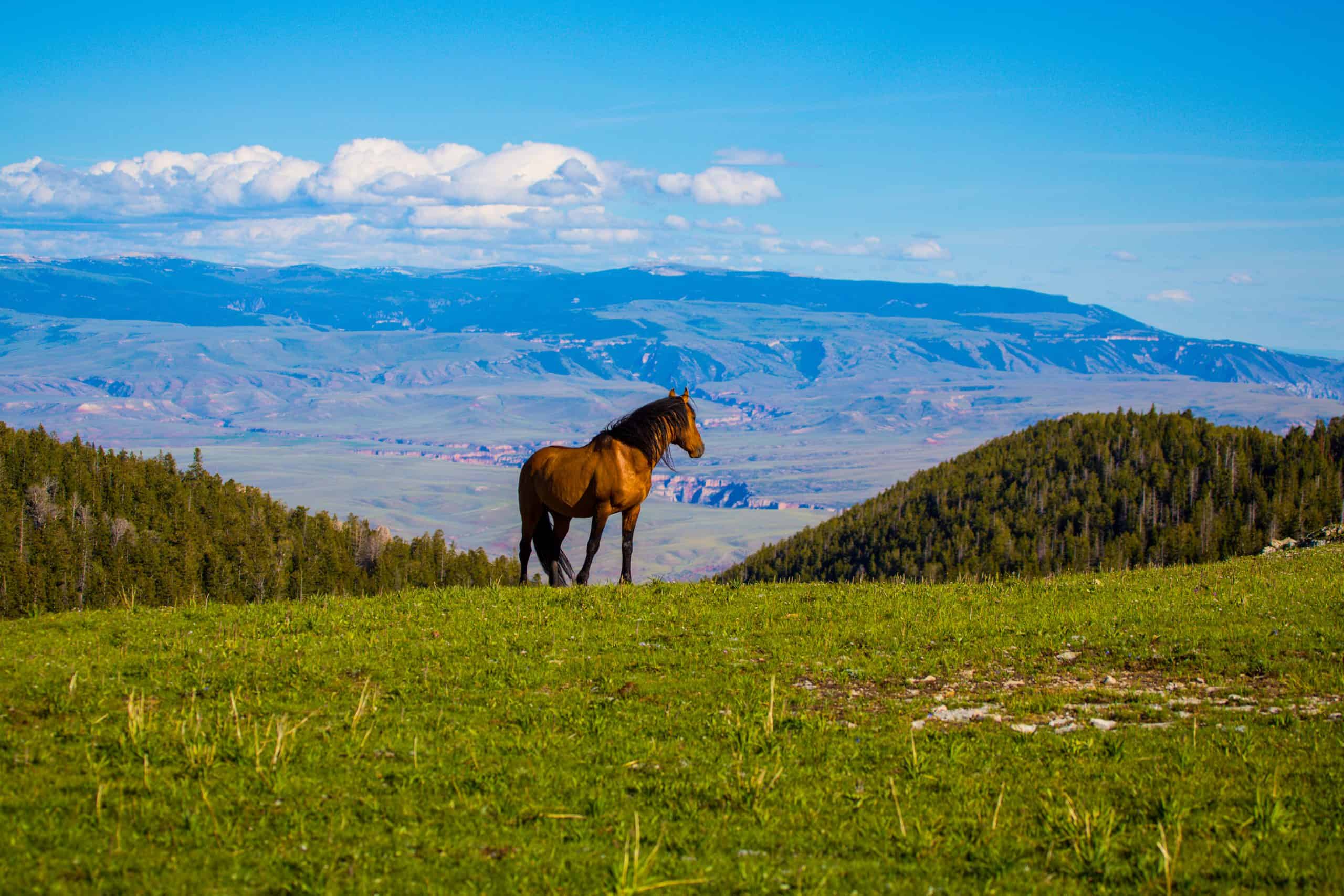 The herd of mustangs living in the Pryor Mountains in Wyoming is an example of a victory for wild horse advocates. The government wanted to remove all horses from the area, but a group of private citizens fought back and eventually saved the remaining herd. Today, the Pryor Mountain Wild Horse Range consists of 38,000 acres straddling the Montana-Wyoming border. The horses live freely in their beautiful habitat, and if you know where to look, you can see them for yourself.
Before you set out on your search, be sure to stop by the Pryor Mountain Wild Mustang Center. There you can learn the herd's last known location and get tips for safe viewing. You'll most likely need a 4x4 vehicle, and a pair of binoculars will also help.
5. Assateague Island, Virginia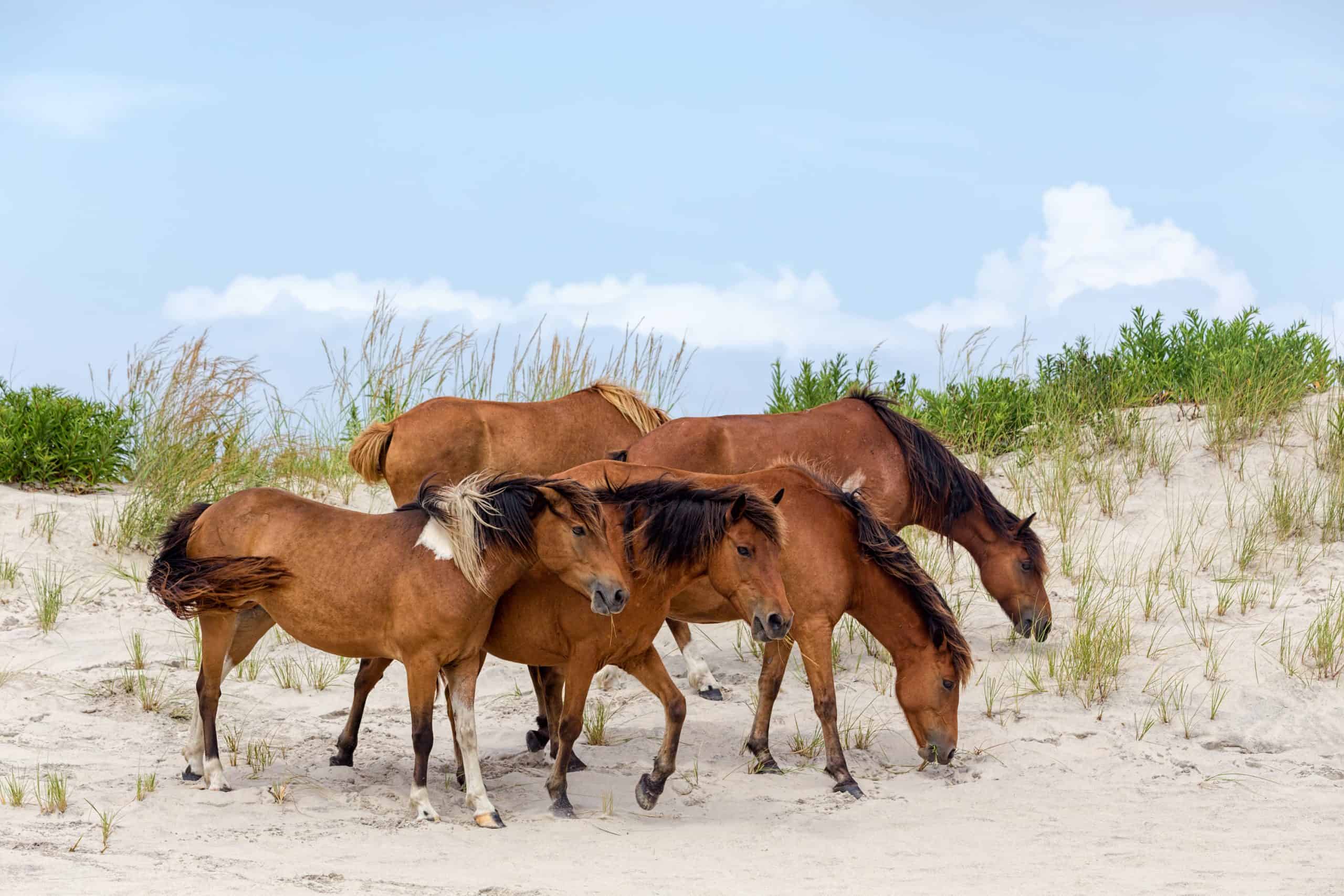 While there are no records to confirm, the local story is that the sturdy ponies of Assateague Island are descendants of domestic horses that survived a shipwreck off the Virginia coast. Another theory is that their ancestors were purposefully brought to the remote barrier island so their owners could avoid fencing laws and livestock taxes. Either way, today's herd is considered feral, and they live on their island home with limited human interaction.
There are actually two main herds on Assateague Island—one on the Maryland side of the island, and one on the Virginia side. The herds are separated by a fence at the state border. It's the Virginia herd, managed by the Chincoteague Volunteer Fire Company, that's the most famous. Thousands of people gather in the town of Chincoteague every year to watch the memorable "pony swim" and auction. You can also glimpse the wild ponies in their natural habitat any day of the year. There are official tours that take visitors across the island, or you can explore for yourself on foot.
These are only a few of the places where wild horses still run free. If you're interested in preserving and protecting these beautiful animals, click here to learn how you can help.