Donna Stedman believes with her entire heart that Henry's Home Horse and Human Sanctuary in Conroe, Texas is her life's purpose. She founded the all-volunteer non-profit in 2014 after a series of life events led her toward her passion. After rescuing almost 30 horses and changing the lives of hundreds of veterans and first responders, Donna shaped Henry's Home into a revered sanctuary. It's a place where both horses and humans learn to heal, connect, and find freedom.
iHeartHorses had the great priviledge of interviewing Donna, and we're thrilled to share the story behind Henry's Home with our readers.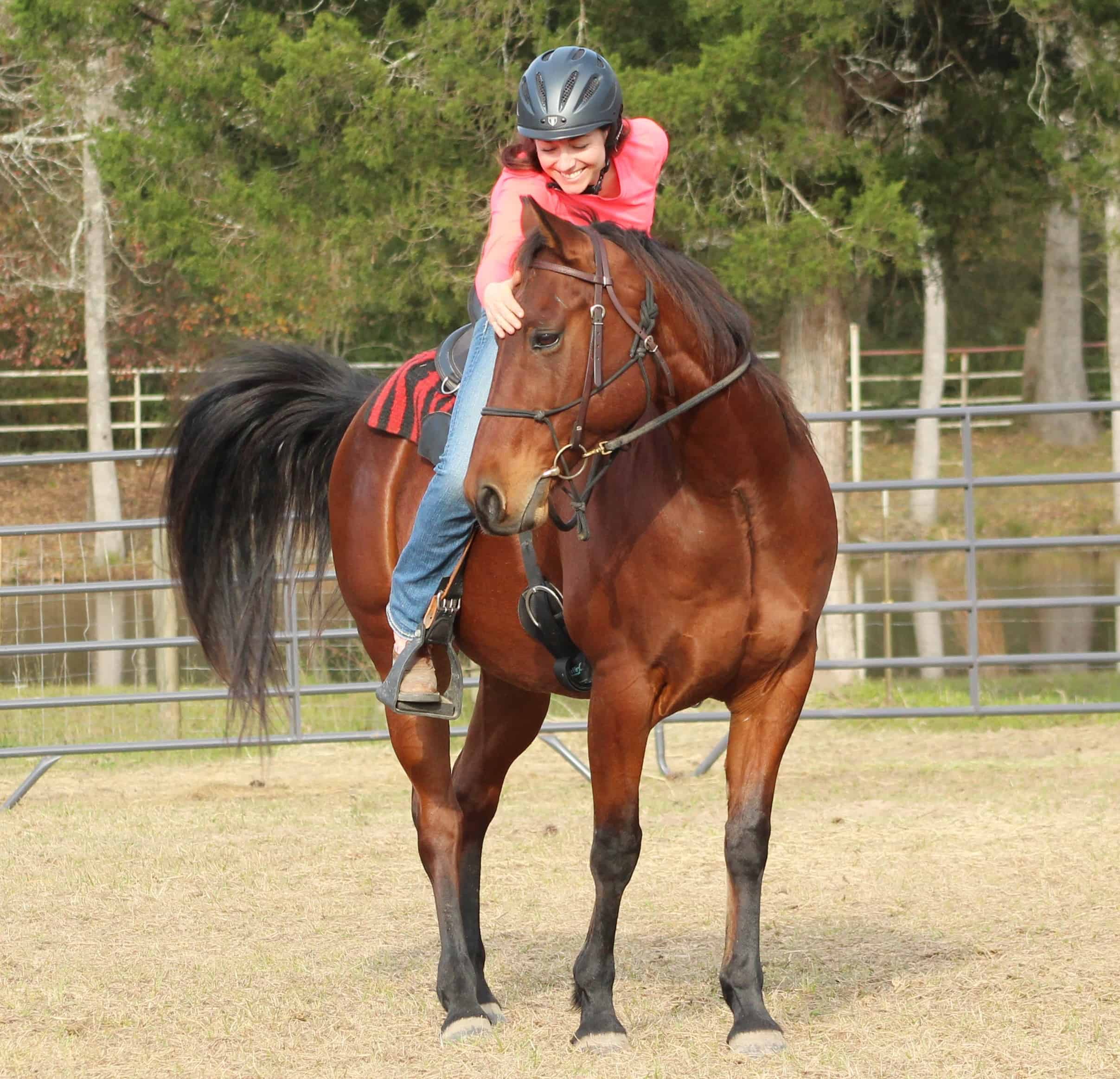 Meeting Henry
In 2012, Houston had finally reached the end of a devastating 18-month long drought. With so many pastures dried up, many farmers and ranchers were forced to give up their horses. Countless animals were on the brink of starvation, and Donna decided she could do something to help.
After growing up on a farm, Donna was no stranger to hard work. She went to the Houston SPCA intending to adopt two horses. The first, Lexi, was a beautiful black mare. But the second horse ended up picking Donna, not the other way around. And if you already guessed it, that horses's name is Henry.
At the time, Henry was incredibly thin after barely surviving the drought. But for one reason or another, he decided right away that he wanted to go home with Donna. For four hours, he followed Donna through the field as she met with all the other horses.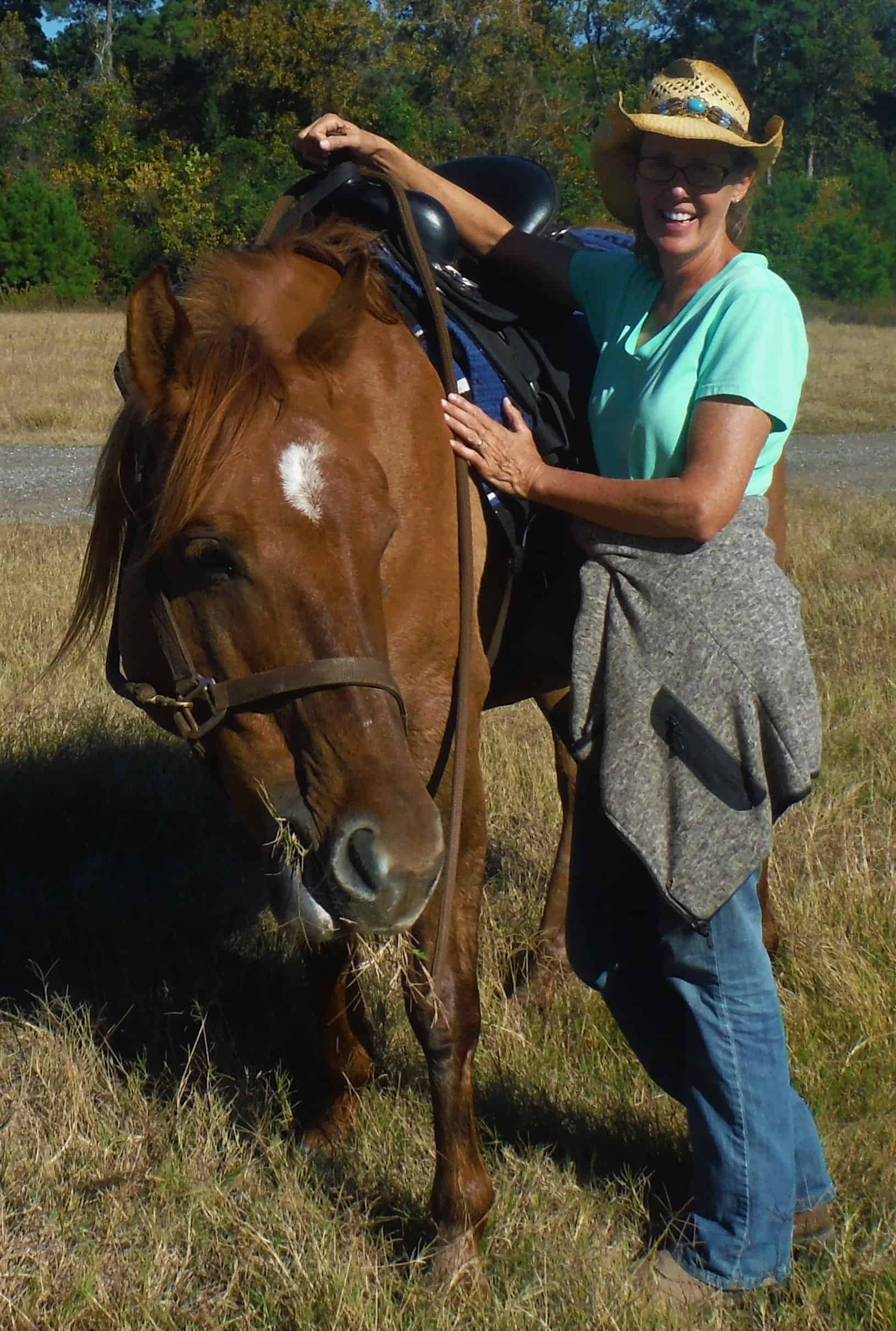 Donna said,
"I kept telling him he was not the kind of horse I was looking for because he was still too thin. I was just getting back into horse ownership after 30 years, and I had a lot to learn."
But Henry didn't get the message. After hours of playing follow the leader, Donna gave in.
"His persistence and funny personality finally won me over, and I took him home with Lexi."
Finding a Life's Purpose
Adopting Henry ended up being the first step in making Donna's lifelong dream come true. As a rescue, raising Henry wasn't always easy. He suffers from a kind of PTSD coupled with an eating disorder derived from his months of near starvation. He thinks every bite could be his last, and Donna has worked hard to keep him happy and healthy.
Despite the challenges, Henry quickly became part of the family. He bonded with Donna and helped inspire her to help others—both horse and human. When all the pieces came together and Donna was ready to open her non-profit, it seemed natural to name the sanctuary after the horse who refuses to give up. Today, Henry himself and Henry's Home Horse and Human Sanctuary continue to support a mission of perseverance, friendship, and healing.
Helping Veterans and First Responders Find Peace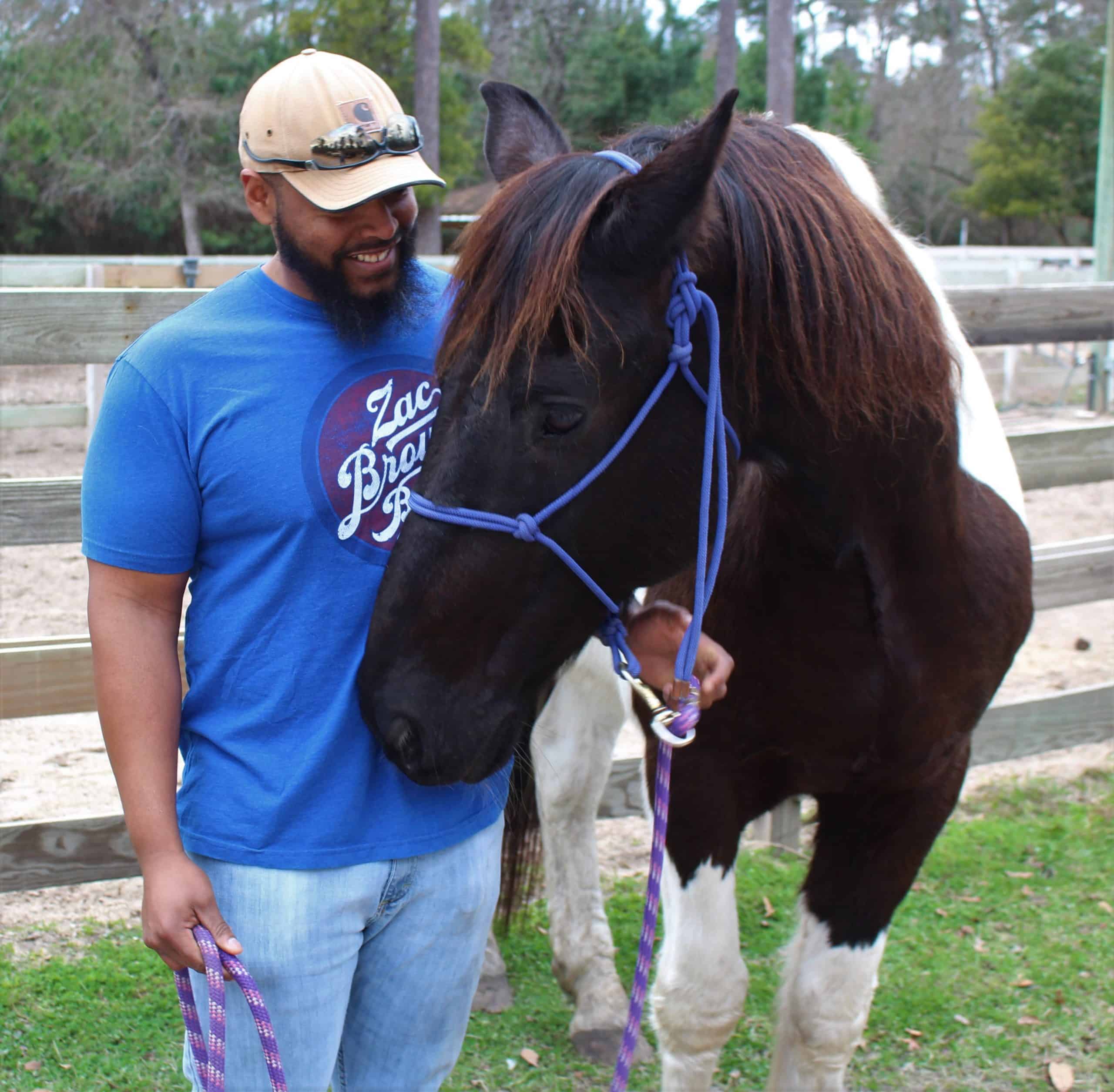 There's no doubt that equine therapy has been gaining traction in recent years. Psychological experts are recognizing the healing power of horses, and horse therapy facilities are popping up all over the country.
Henry's Home, however, is a little different. Donna told us that when Henry's Home first started, she and several other dedicated volunteers became certified through Equine Assisted Growth and Learning Association (EAGALA). This is the standard way to operate an equine therapy facility, and it involves hour-long sessions of equine psychotherapy with each person.
After two years, however, Donna and her fellow volunteers came to the realization that the EAGALA method wasn't ideal for what they were trying to do.
"We discovered that veterans do not feel comfortable admitting that they have a problem and need help with their mental health. There is a wall of protection around their emotions and thoughts which they naturally build to keep themselves and their battle buddies safe."
Donna decided to rethink the way their therapy program operated, and she learned most veterans coming to her barn wanted more time with the horses and opportunities to work on the ranch and feel needed. Those concepts don't mesh with the EAGALA method, so Henry's Home switched to a completely unique approach to horse therapy.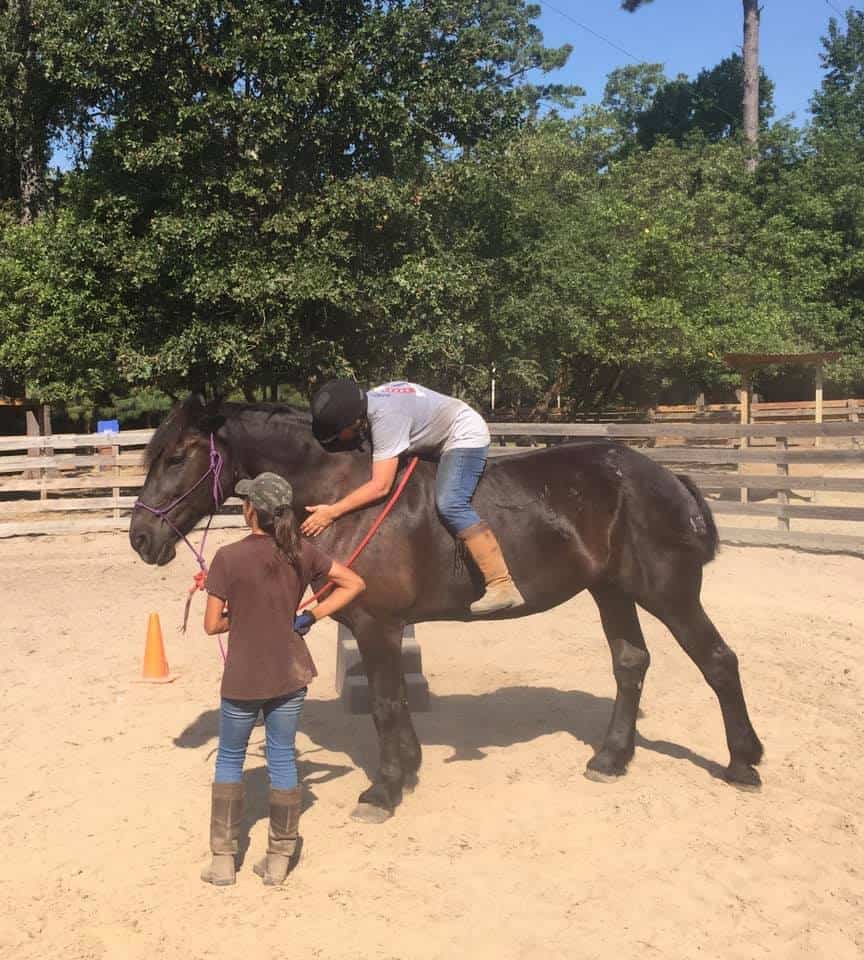 The First Equine Therapy Program of It's Kind
Instead of using horses as a tool, Donna lets the horses be the therapists. Veterans and first responders are allowed to spend time with the horses based on their own comfort levels. Donna created a program called Horses and Heroes Equine Learning Program based on this approach. It's designed to help veterans, first responders and their families learn the basics of horse care and communication at their own pace. It's offered free of charge, and first-hand accounts are proof that the program is changing lives.
As Donna pointed out to us, horses don't let people get away with anything other than complete honesty. They don't judge, but they also see humans for exactly what they are. And when those horses are rescues dealing with their own trauma and fear, the relationships they build with humans can be even more emotionally beneficial.
To illustrate how it works, Donna told us of a veteran who came to Henry's Home feeling angry and afraid. When he walked toward the herd of rescues, they could sense his energy and immediately walked away. Every horse, that is, except for Henry.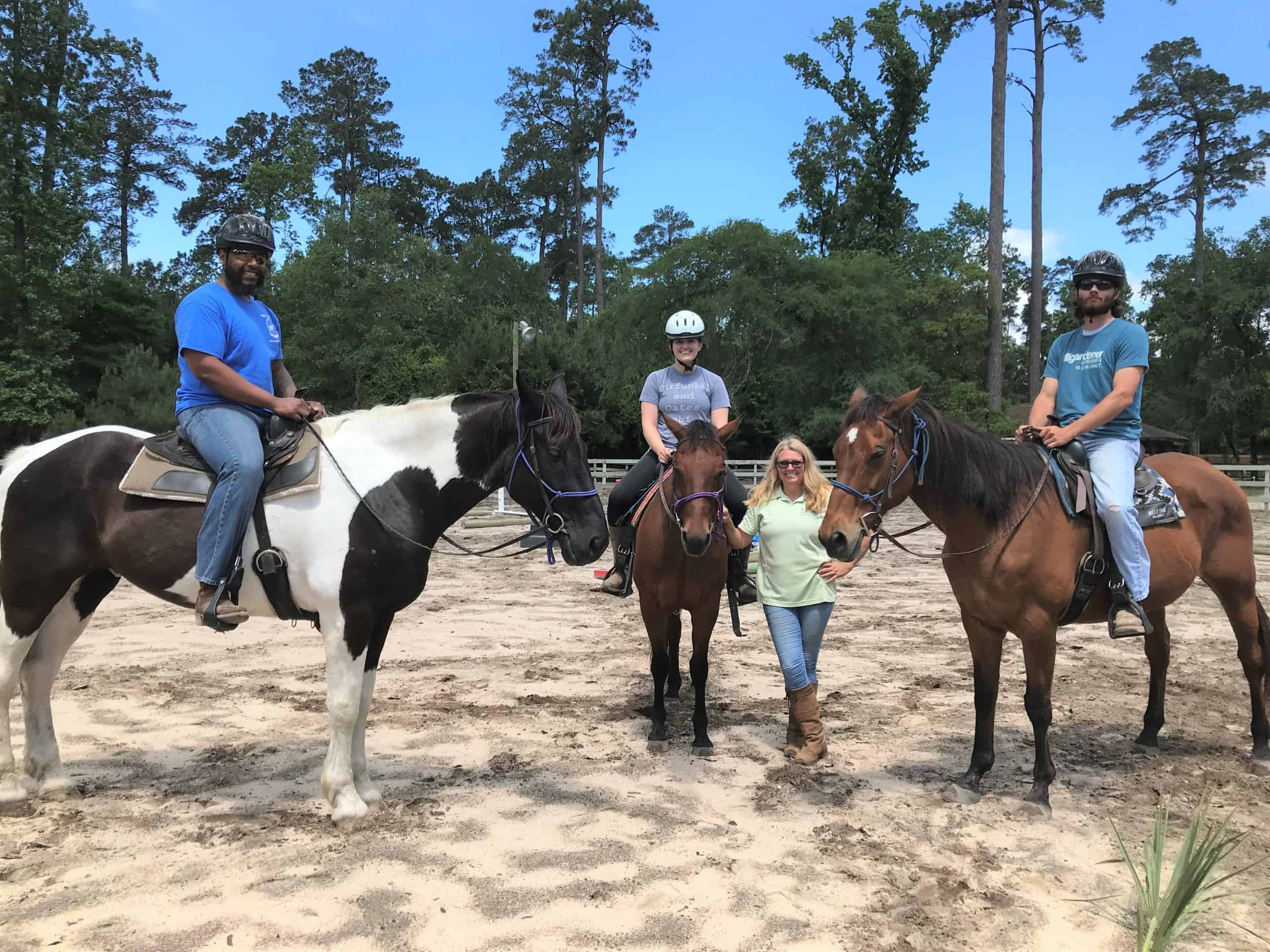 Henry approached the hurting veteran and stood right next to him. That simple gesture of kindness led to an emotional breakthrough that changed that veteran's life. He ended up standing with his arms around Henry for an hour while the rescue horse let him sob into his neck. Donna said,
"That veteran later told us that this time with Henry allowed him to crack open for the first time the wall he had built around his heart after many deployments and much trauma and loss."
This video gives a look into how Henry's Home helps veterans and first responders.
Henry's Home is a lot of things. It's a horse sanctuary along with a home for other animals including dogs, ducks, pigs, and goats. The 21 acres of recently donated land is a tranquil escape in a serene country setting. It's where Donna found her passion and over 200 volunteers express their desire to lend a helping hand. Most of all, Henry's Home is a place where people and horses come together to heal and find happiness.
Currently, Henry's Home is working on a few major project. Donna's dream is to one day open a retreat where veterans, first responders, and their families can immerse themselves in life on the farm. They're working to transform 21 acres into the ideal space for both horses and humans. And while there is no paid staff (even Donna works 80-hour weeks as a volunteer) the sanctuary is growing quickly.
If you're interested in helping support Henry's Home, monetary donations, volunteers, and equipment donations are always appreciated.
Visit their website to learn more about their programs and how to help.