Do you have trouble finding the right distance to a jump? Finding a distance is one aspect of jumping that countless riders struggle with. If you're having a hard time finding the right distance, try out these five tips.
Count Strides Out Loud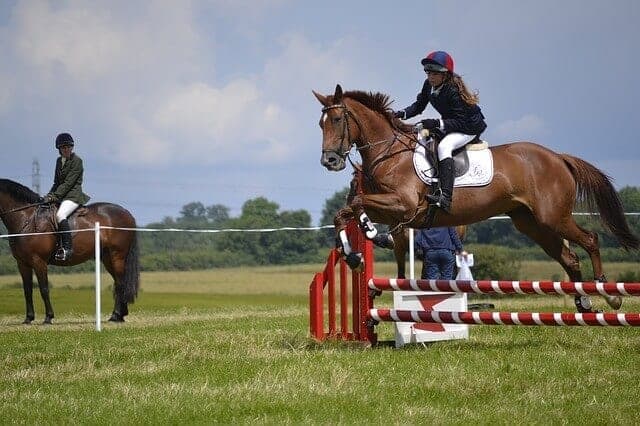 Many instructors tell riders to count down to a jump, starting a few strides out. But in order to do this, you need to sense exactly how far out from a jump you are when you start counting. Instead, start counting your horse's canter strides farther out – even when you're halfway around the ring. Beginning from one, count up with each stride, but do this out loud. Hearing your voice can help you to maintain a steady and even canter stride, setting you up beautifully for the jump during your approach.
Target an Object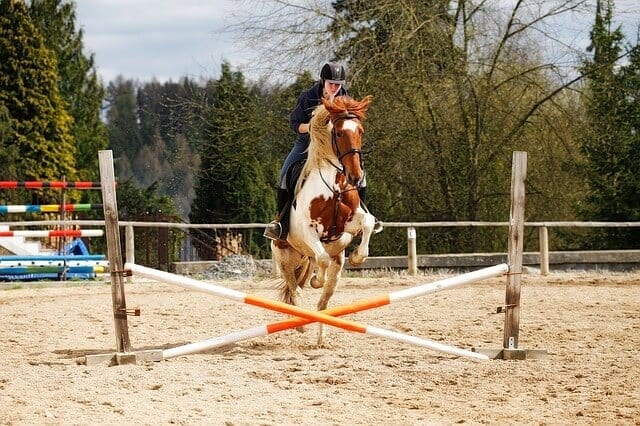 Have your trainer identify your ideal take-off spot for a jump, then ask them to make a mark in the sand or put an object, like a leaf, on that spot so that you can actually see it as you approach. Then, ride your horse with your intentions of putting his hooves right on that object. You'd be surprised at how well this actually works, and can help you to learn to adjust your horse to find that ideal take-off spot.
Do Grid Work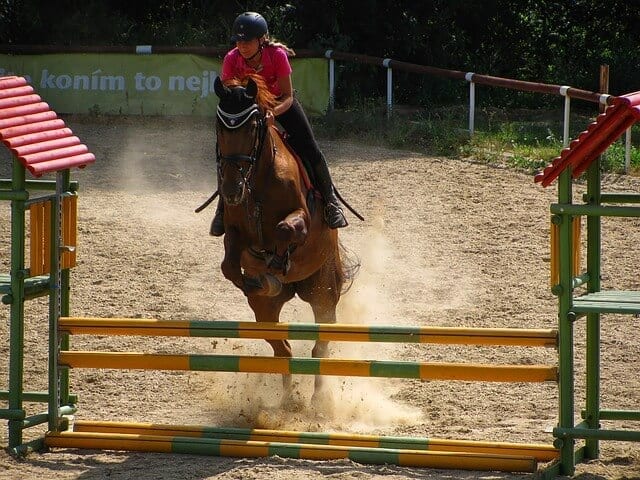 Jumping grids is a good way to help build your understanding of how your horse jumps and how his stride adjusts as you approach each fence. Focus on how your horse feels each time he approaches each fence in the grid.
Alternate Stride Lengths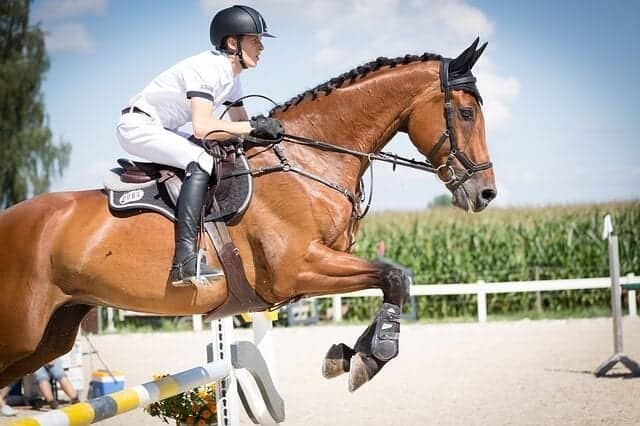 Set up a line of ground poles approximately 69 feet apart – a five stride distance for most horses. Canter these ground poles and alternate getting a five stride with getting a six stride. The ability to lengthen and shorten your horse's stride can help you to better find a distance when you're actually jumping.
Just Canter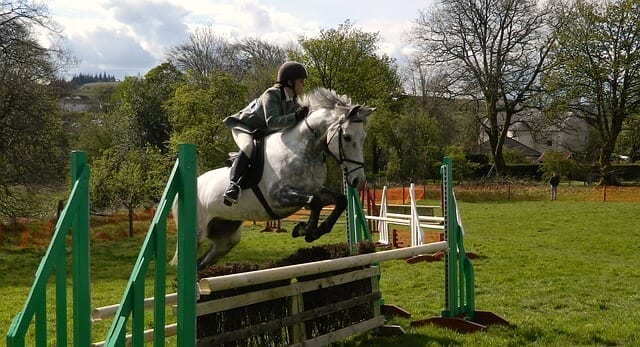 Finally, just focus on your horse's canter as you approach the fence. Get your horse collected and focus on impulsion. Keep him straight and maintain a consistent rhythm. Most of the time you'll arrive at the jump just fine.
Finding a distance takes time and experience, but a good instructor can also help you if you're struggling. Stay safe when you're jumping, and if you're unsure about how to set up these exercises, then be sure to get your instructor to help you.