Horses have highly sensitive digestive systems, and feed changes can lead to issues like digestive upset, colic, and even founder. These five tips can help you to safely change your horse's feed.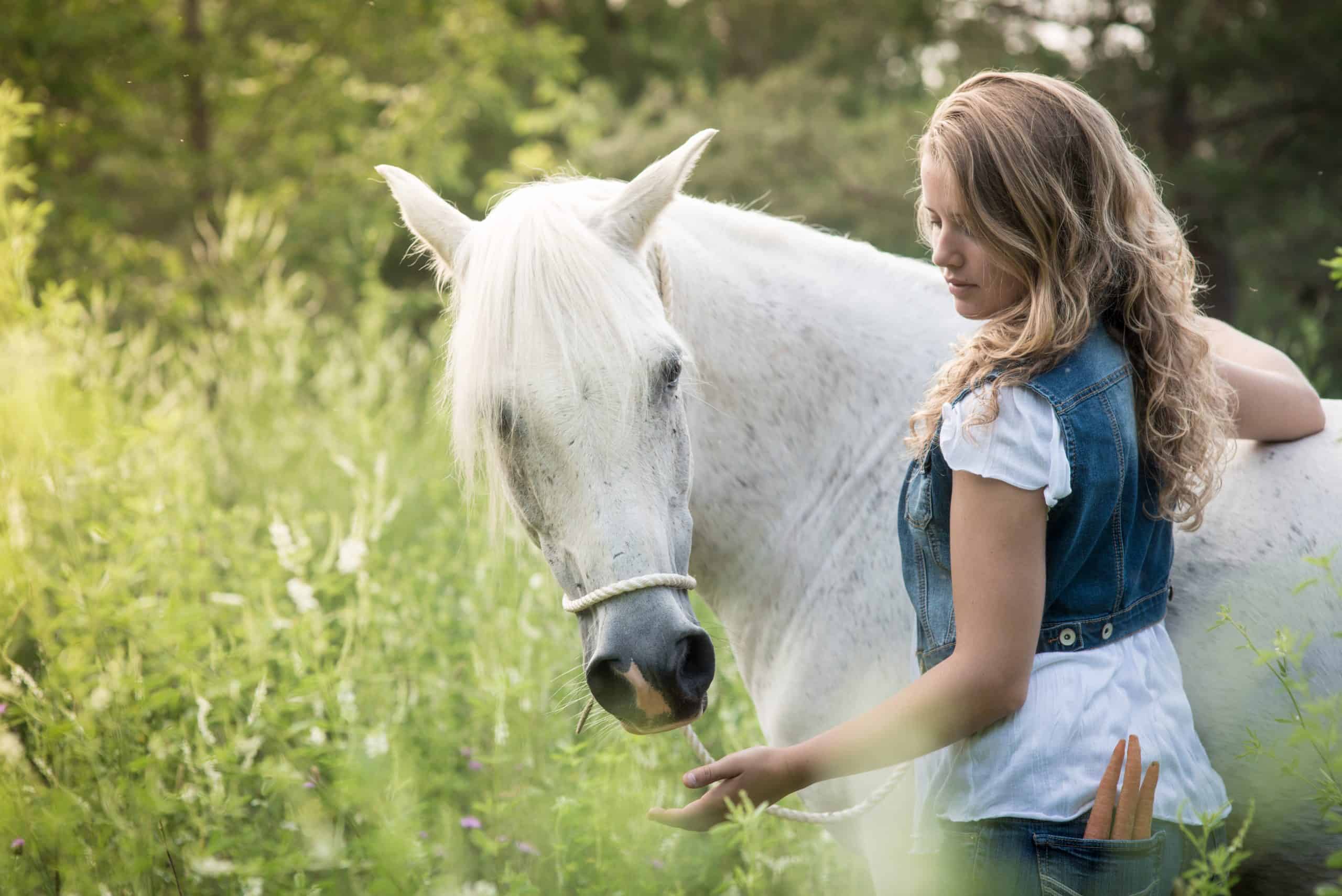 Make Sure a Feed Change Is Nutritionally Appropriate
Before you begin to change your horse's feed, make sure that the feed you will be introducing is nutritionally appropriate for your horse. For instance, if your horse is having trouble keeping weight on, then you will not want to change him to a feed with less fat and protein than what you're currently feeding. Similarly, if you are feeding a horse with Cushing's disease, you will want your new feed to be low in starch and sugar.
Taking the time to make sure that the new feed is appropriate for your horse can help to minimize the number of feed changes and adjustments that you will have to make in the future.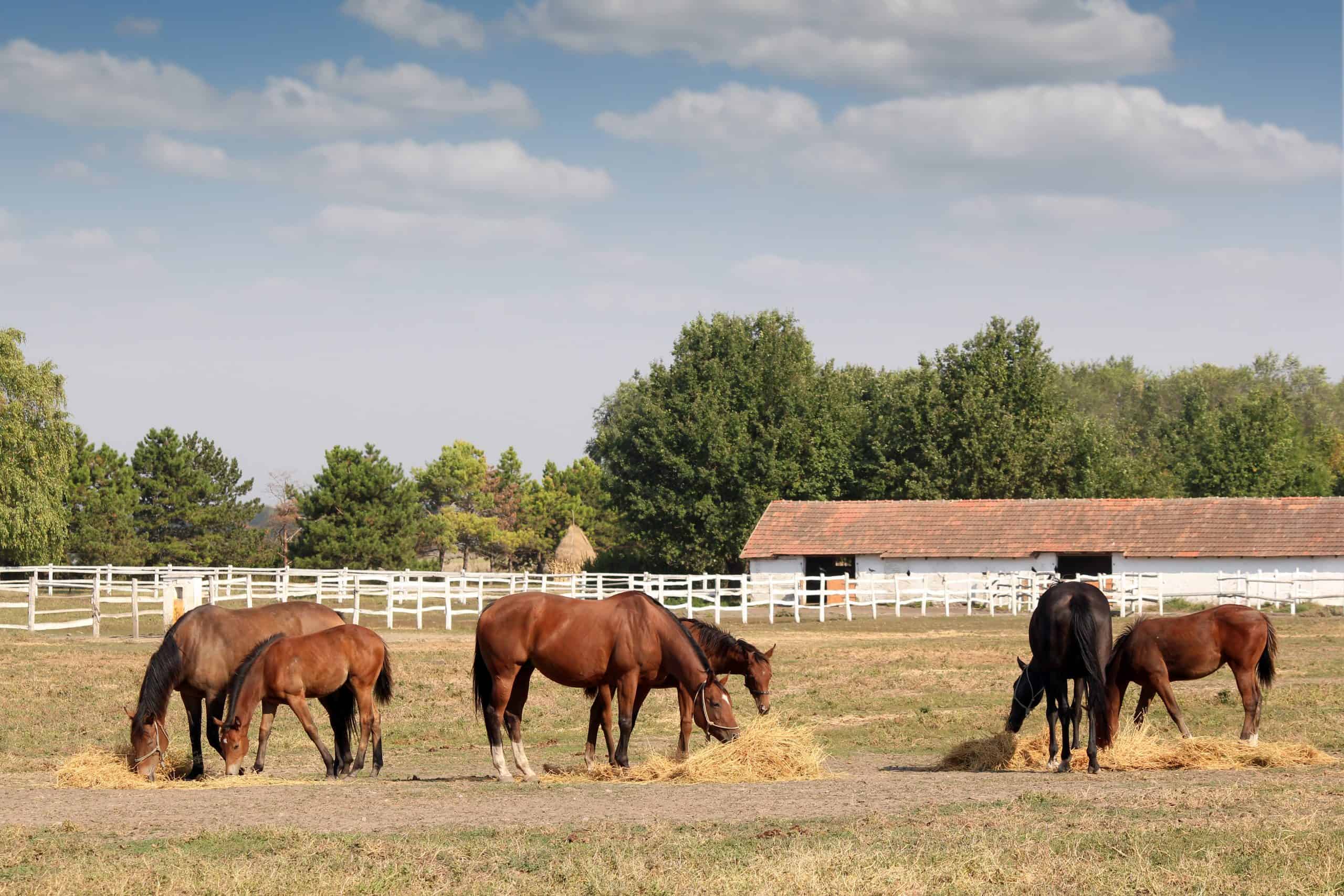 Only Change One Feed Aspect at a Time
When making feed changes, only change one part of your horse's feed at a time. For instance, if you start boarding your horse at a new barn, his hay and his grain may have to change. Changing both feed elements at the same time can be a lot to ask of your horse's digestive system, so try to change the hay over first, and then later worry about changing the grain over.
To learn more about hay and horses, check out our popular article Hay Bales: Round Vs. Square.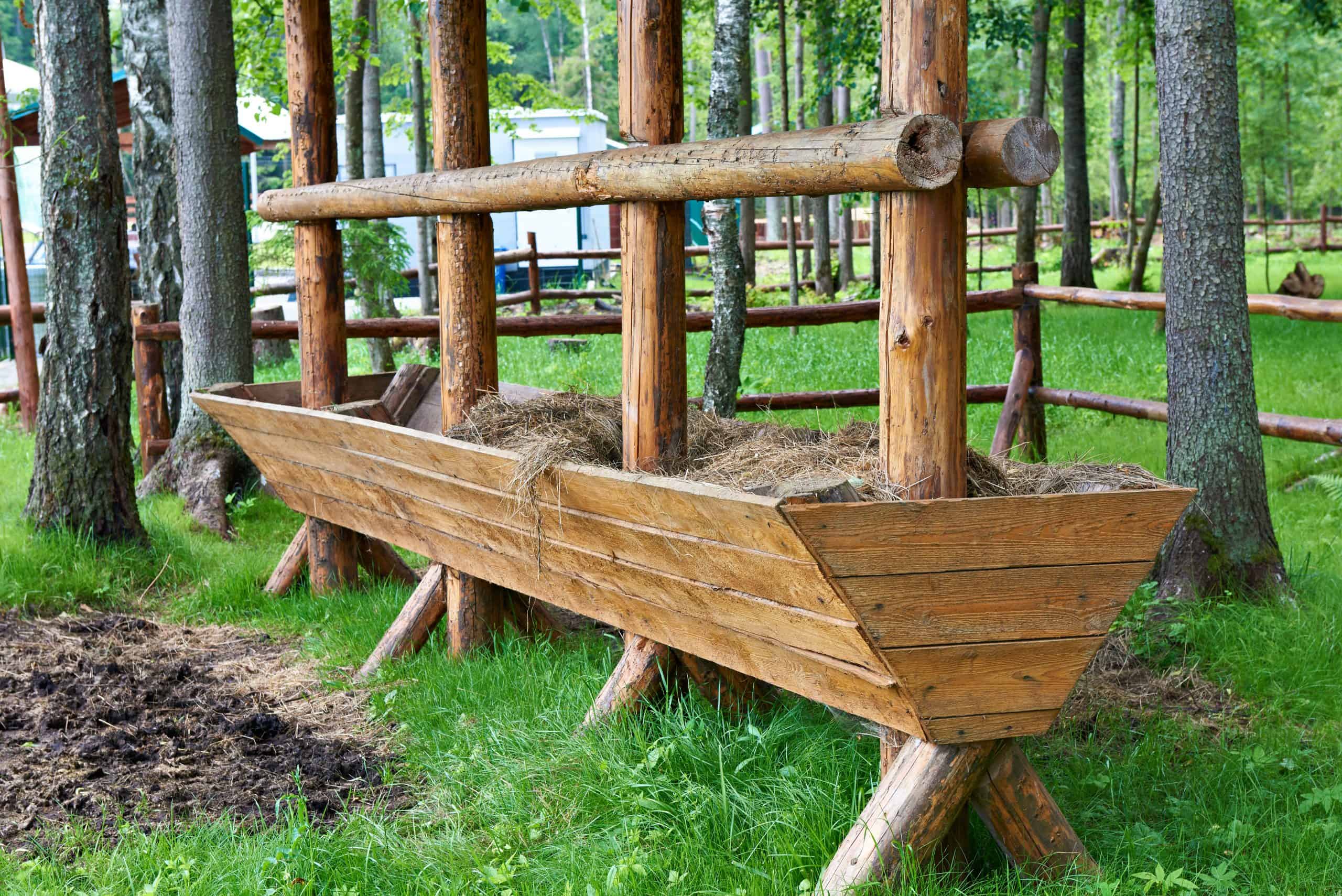 Slowly Introduce New Feed
When changing your equine friend's feed, slowly introduce the new feed. Add in just a bit of the new feed to your horse's current diet, and then gradually increase the amount of the new feed while beginning to decrease the amount of your horse's old feed. Keep this process slow and gradual, and continue until you have eliminated all of your horse's old feed.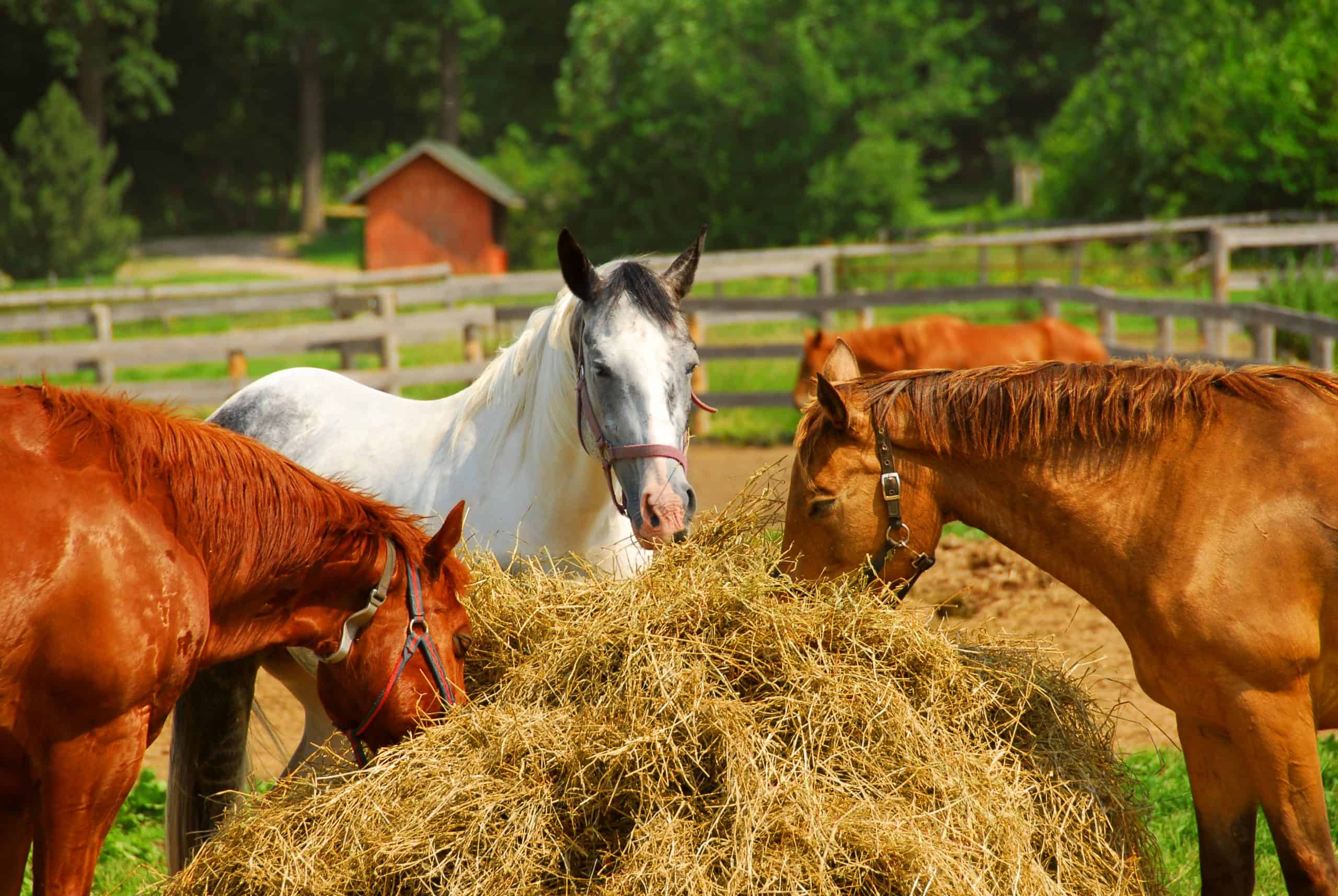 Opt for a Longer Than Necessary Transition
If you're looking for recommendations on how long a feed transfer should take, you'll find differing information. Some people recommend a feed change take place over the duration of a week, while others encourage you to take a full three or four weeks to fully change over your horse's feed.
The safest option is to make the feed transition take as long as possible, especially if you know your horse has a sensitive digestive system. There's nothing wrong with taking multiple weeks to change your horse's feed over, and if you're able to avoid digestive upset or medical issues, then the longer transition will be well worth it.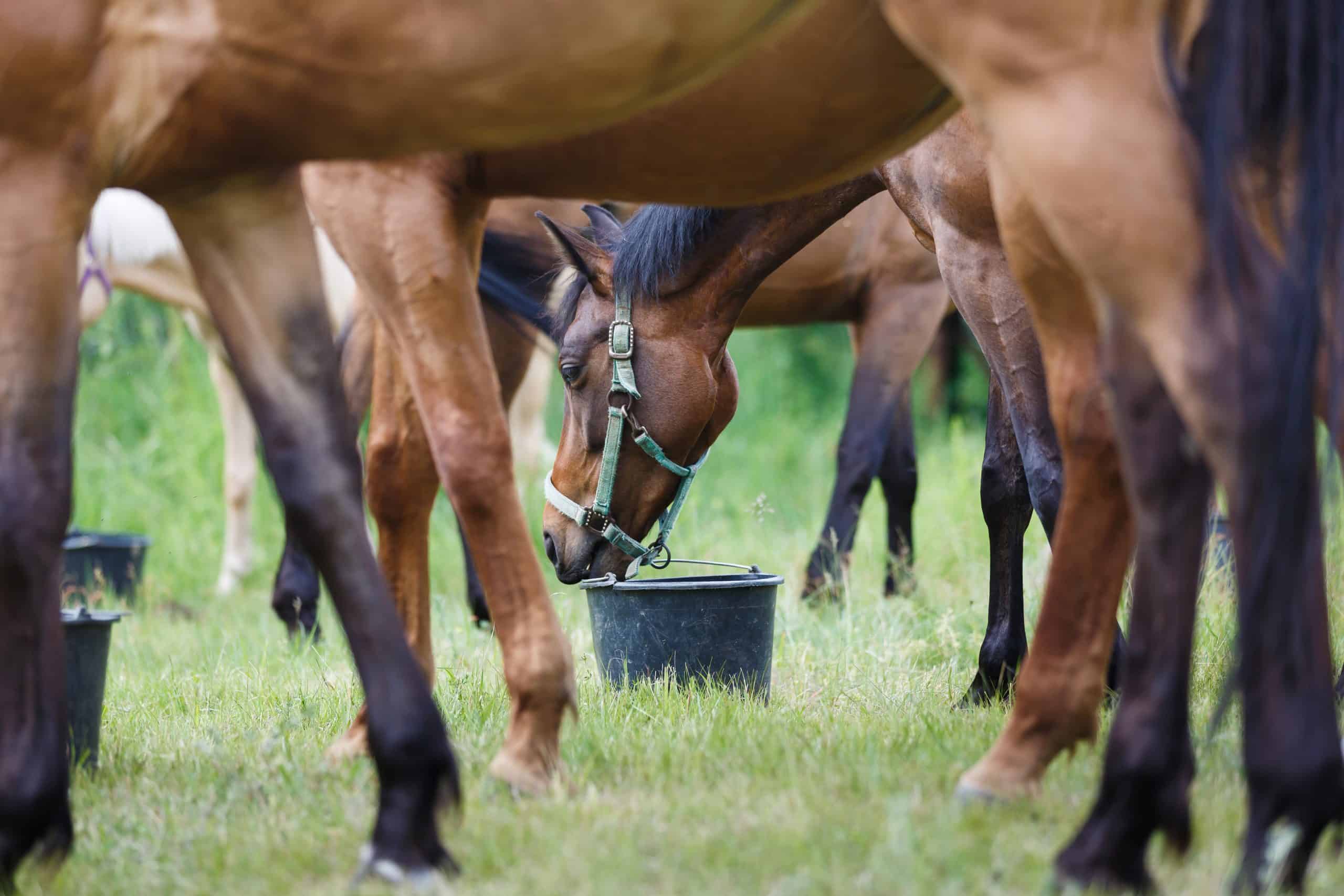 Look for Signs of Digestive Upset
Always keep an eye out for signs that your horse is experiencing digestive upset. Decreased appetite, loose manure, and colic are all signs that your horse's digestive system is upset. If your horse experiences digestive upset, then halt the process of transitioning him to a new feed until his digestion has settled.
Changing your horse over to a new feed needs to be a slow, deliberate process in order to be done successfully and safely.
If you enjoyed this article, you might be interested in our similar article Feeding Your Horse: 8 Important Rules.