Spring is right around the corner, which means that horse shows will be starting up before you know it. If you're planning to bring your horse to his first horse show this year, then make sure that you check out these six tips.
Introduce Distractions While at Home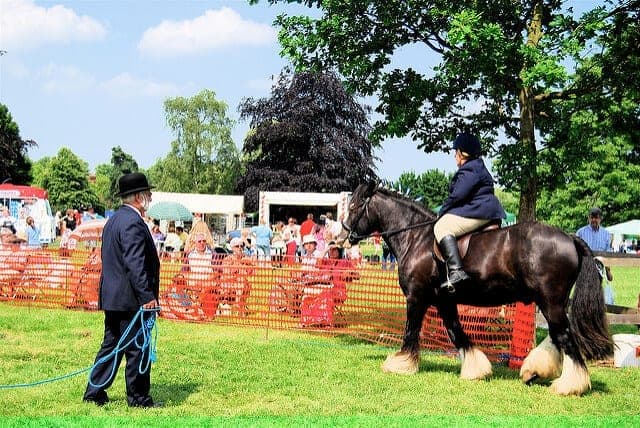 It's important to prepare your horse for some of the distractions that he will see at his first show. While in the safety of your own riding arena, start introducing your horse to distractions like other horses and riders, people walking by, noise, and even baby carriages. The more that you can expose your horse to at home, the better prepared he'll be for what he will see at the show grounds.
Hold Trial Shows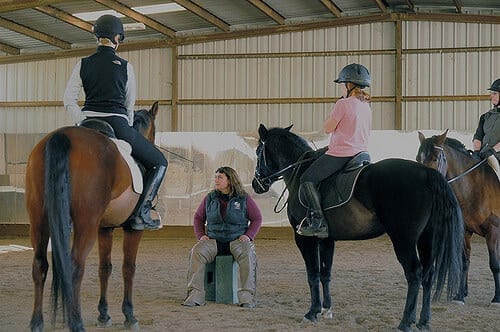 Ask your friends and trainer to hold a few trial shows while at home. These are informal "shows" where you and your friends ride against each other in "classes" while your instructor calls out commands. It gives your horse a chance to get used to the format of a show, and your trainer can give you pointers as you go.
Bring a Buddy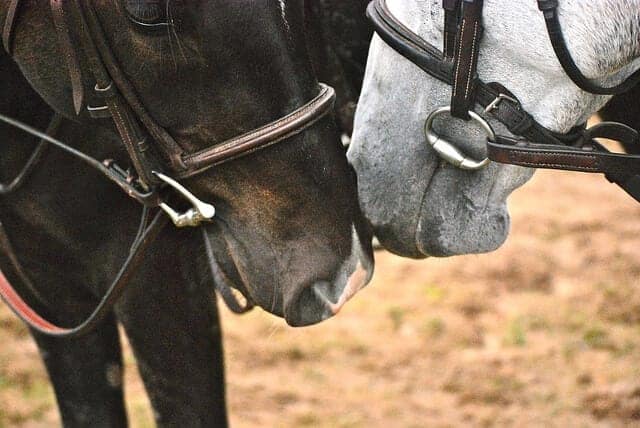 When it comes time to head to your first show, make sure that you bring a buddy along with you to help. Your horse may be nervous, so having an extra person around to hold him while you groom and tack up can be a lifesaver. Your friend can also help to keep you calm, and it's fun to have company. You might also consider bringing along one of your horse's buddies to help keep him calm.
Set Appropriate Goals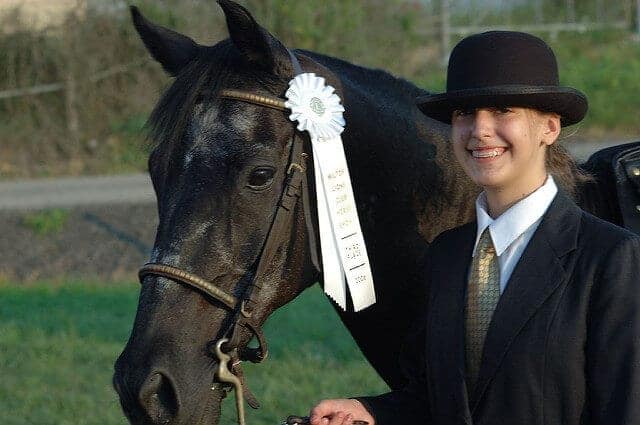 Your goal for your horse's first show should be to make it a positive experience for your horse. You don't want to overwhelm your horse, and you shouldn't enter the show with aspirations of winning ribbons. Instead, treat it as a schooling opportunity and focus on keeping your horse calm and focused.
Be Flexible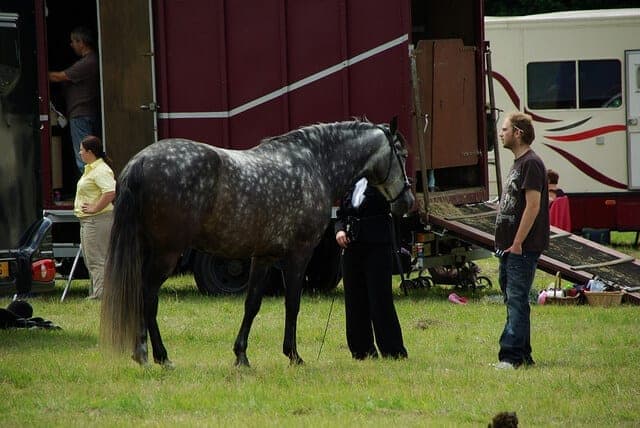 Things rarely go as expected at horse shows. Your horse may not react to the show the way that you expect him to, so keep your plans flexible. In some cases, you may only be able to hand walk your horse around the showgrounds. And that's fine. If you don't actually make it into any classes, then at least you will have introduced your horse to the show environment.
Don't Overwhelm Your Horse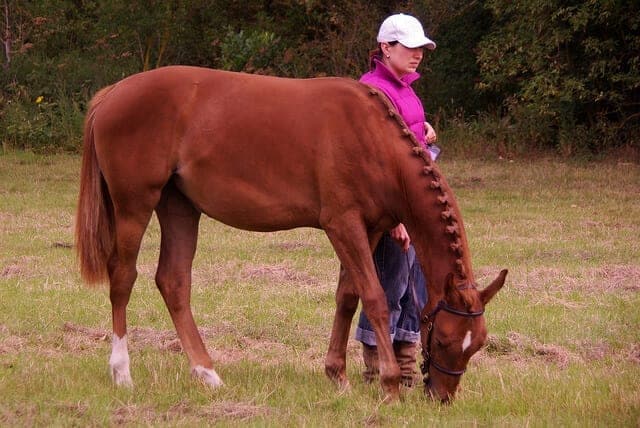 If your horse is doing well during his first show, that's great. But resist the temptation to add on more classes because things are going so well. You need to keep your horse's first show experience as positive as possible, and overwhelming your horse or asking him to enter more classes when he's already tired may only lead to issues. Instead, be thankful that your horse did so well, and look forward to the next show that you'll attend.
Be patient, try to stay calm, and soon you and your horse will be attending shows on a regular basis.