It's cold outside and the perfect time to have a movie day with all your riding and barn friends and binge watch all the horse movies you can! Just be sure to put these amazing horse movies on your list:
1. Flicka
Katy is a fully spirited young woman who grew up on a ranch in Wyoming. She dreams of taking over the ranch but her Dad has other plans and wants Katy to go to college. Katy is determined to prove otherwise to her father when she decides to gentle a wild mustang she names Flicka. The two are more alike than she originally thought with not having much respect for authority. Katy is determined to ride Flicka and overcomes obstacles while trying to figure out who she really is herself.
2. Hildago
Frank T Hopkins and his mustang Hildago is invited to participate in the most dangerous race in the world – a 3000-mile race across the Arabian desert called the Ocean of Fire. He and his horse are up against the richest men and the best Arabians in the country. As the story goes on, the race is not about winning but surviving. Hildago goes on, risking his own life for his rider.
3. Walk. Ride. Rodeo.
Amberly Synder was a world champion barrel racer until a car accident paralyzed her from the waist down. Based on a true story, Walk. Ride. Rodeo. tells her story of the events and hardships she overcame. When the doctors told her she would never ride again, she sought out to prove them wrong.
4. All the Pretty Horses
Based on the novel by Cormac McCarthy, All the Pretty Horses is a horse movie that combines romance and all the pretty horses. John Grady and his pal Lacey Rawlins head to Mexico after Grady's home ranch is sold. The two are hired to break horses for a rancher and Grady falls dangerously in love at the first sight of the rancher's daughter, Alejandra.
5. War Horse
Based during the times of the First World War, War Horse follows the journey of a horse named Joey and all the people he came into contact with after he is parted with his first owner and trainer, Albert. Emotional and heart-tugging, don't forget to put a box of tissues on the coffee tablet for this one.
6. Seabiscuit
Based on a true story of a little racehorse that seemed to be the under-dog, Seabiscuit. Three men believed in the horse and turned him into a winner with his half-blind jockey, Red Pollard. The movie shows how a horse who never did win the Triple Crown stole America's heart.
7. The Man from Snowy River
An oldie but goodie, The Man from Snowy River is based in Australia and follows cowboy Jim Craig as he is hired by a cattleman and finds himself in the middle of a land dispute and falls in love with his boss's daughter. Craig is by far one of the best horsemen captured in film.
So many movies, so little time! Horse movies always tug at us a certain way, they either make us cry or we want to saddle up right after we watch them.
About the Author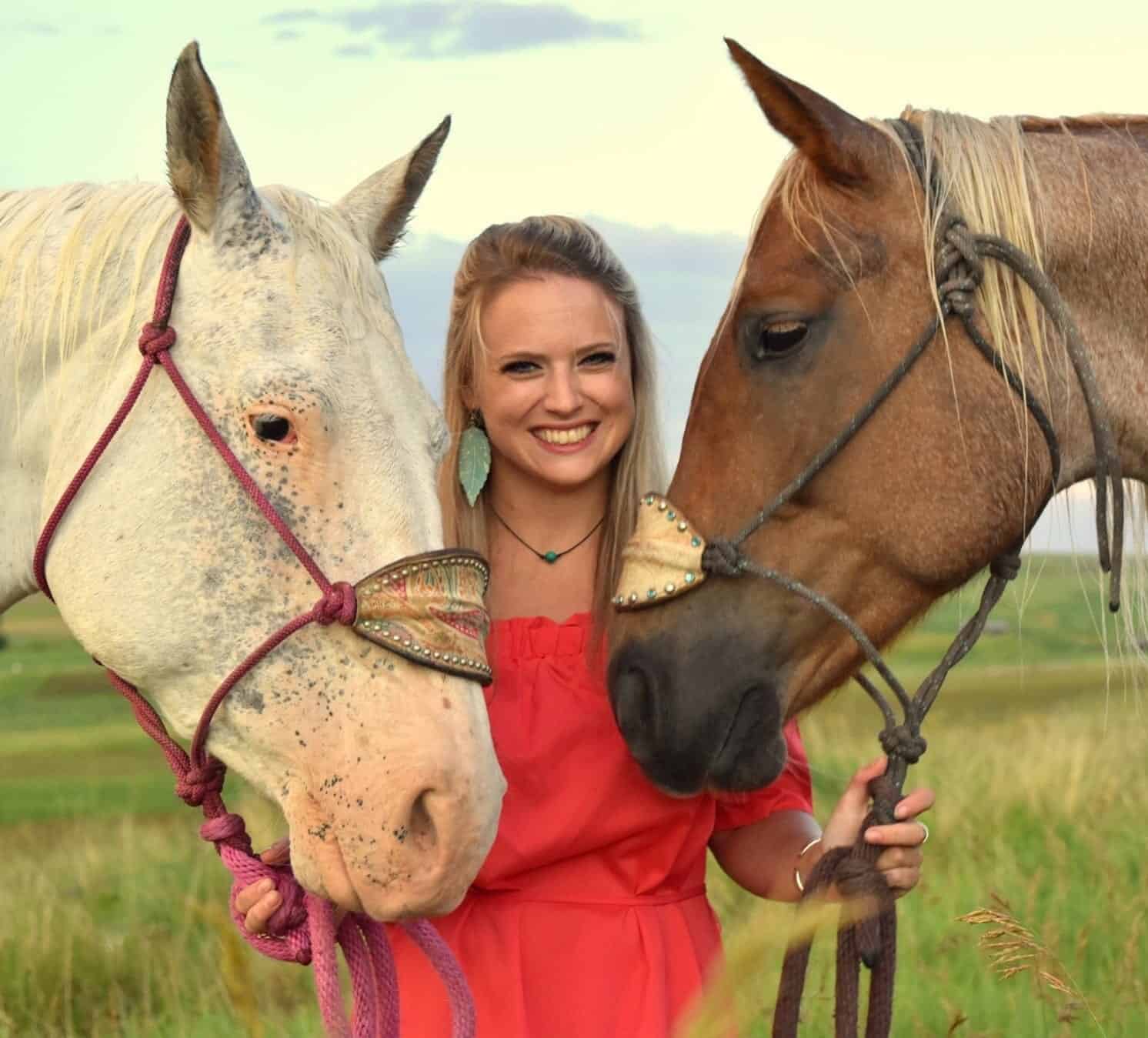 Dani Buckley is a small-town resident in Montana. She is a veterinary technician manager and mom of eight four-legged kids – 5 dogs, 1 cat, and 2 horses. When she moved back home to Montana, her horses and her dogs moved with her (Carbon and Milo). The pack grew by three when she moved in with her boyfriend, Cody. Altogether there is a German Shepard (Lupay), a Border Collie (Missy), a Blue Heeler (Taz) and her two adorable mutts.
Her horses are her free time passion – Squaw and Tulsa. Dani has owned Squaw for 17 years and this mare has made 2 trips across the country with Dani! Squaw is a retired rodeo and cow horse. Her other mare, Tulsa, is an upcoming ranch horse. The girls have an unmatched personality and bond with Dani. She has been around horses her entire life and rodeoed throughout highschool and beyond. Now, she enjoys riding on the ranch, working cattle and trail riding.