Grooming your horse can be time-consuming, and it's full of challenges. Here are 7 long-kept grooming secrets that can revolutionize how you groom your horse.
1. Fixing Bleached-Out Tails
The sun can do a number on tails during the summer, and you may find that your bay horse's black tail is now more of a chestnut color. Don't worry – human hair dye can restore the tail to its normal color again. Just be sure to test the dye on a small area first to make sure that your horse isn't allergic.
2. Whitening Yellowed Tails
Sometimes no matter how you try during your horse grooming routine, the ends of your horse's white or grey tail always seem to be yellowed and discolored. Oxi Clean, the laundry miracle worker, can fix this. Mix a little Oxi Clean into some warm water, and scrub the bottom portion of your horse's tail. Rinse well, and the stains in your horse's tail will be removed.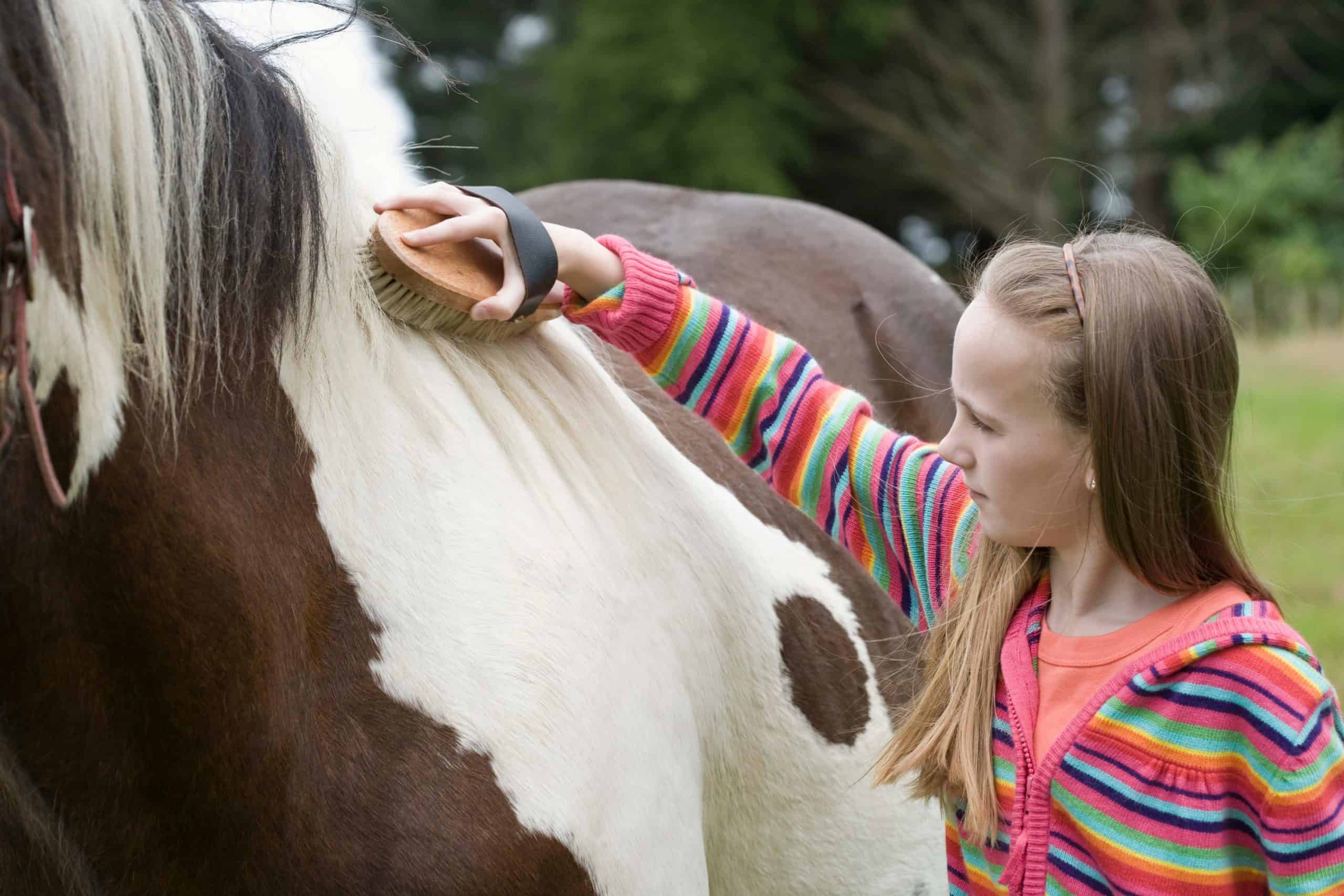 3. Growing Hair Over Cuts
Your halter horse has just scraped his leg, and you're worried that his hair won't grow back correctly. The answer? Hemorrhoid cream. Put a bit of the cream over the cut on a daily basis to promote correct and full hair growth. Make sure that you properly care for your horse's cut for a few days before introducing the cream – your horse's cut needs to be clean and healing well.
4. Getting a Deep Clean During the Winter
Have you heard of hot toweling? Hot toweling is a great method to get a deep-down clean no matter how cold it is outside, and it can be a great addition to your horse grooming routine. Gather a bucket of very hot water, dip your towel into it, and wring the towel out as much as possible. Rub the towel against your horse's coat, picking up and removing dirt. Rinse the towel off in a separate towel, dip it into the hot water, and repeat. Cover your horse with a cooler if needed.
5. Tame Mane Flyaways
Have you braided your horse's mane, only to notice flyaway hairs? Placing a little bit of hair gel at the base of your horse's braids during your horse grooming routine can keep flyaways in check.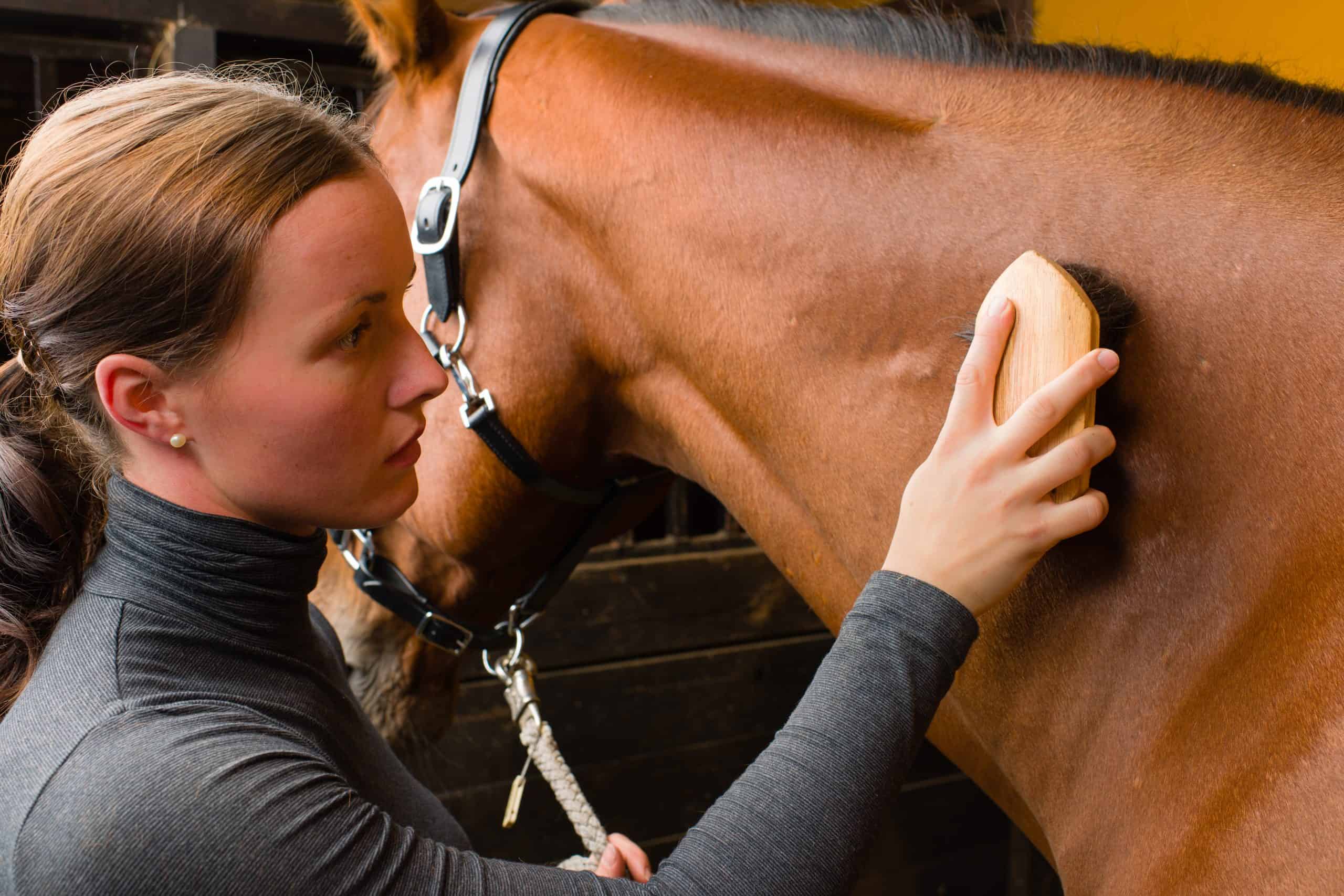 6. Prevent Hoof Snowballs in Winter
If you live in a snowy climate, you know how quickly snowballs can collect in the bottom of your horse's hooves. Keep a can of Pam cooking spray in the barn and spray the bottom of your horse's hooves to prevent snow buildup during turnout.
For more information on how you can help maintain your horse's hooves, check out our article 7 Ways You Can Help Keep Your Horse's Hooves Healthy.
7. Get White Legs White
If you're headed into the show ring and need to revitalize the whites of your horse's legs, rub a little baby powder or corn starch into the white areas to really make them pop.
Did we miss any horse grooming tips that you recommend? Share with us in the comments section.
Need some expert tips on cleaning up your muddy horses? Check out this article on it here on iHeartHorses.com!