Summer is approaching, the weather will be warm, and the beach will be calling. Are you looking forward to taking your horse for a ride on the beach? Horseback riding on the beach is tons of fun, but it's also important to keep safety in mind so that you, your horse, and everyone involved can have a positive experience. Here are seven tips to help you out.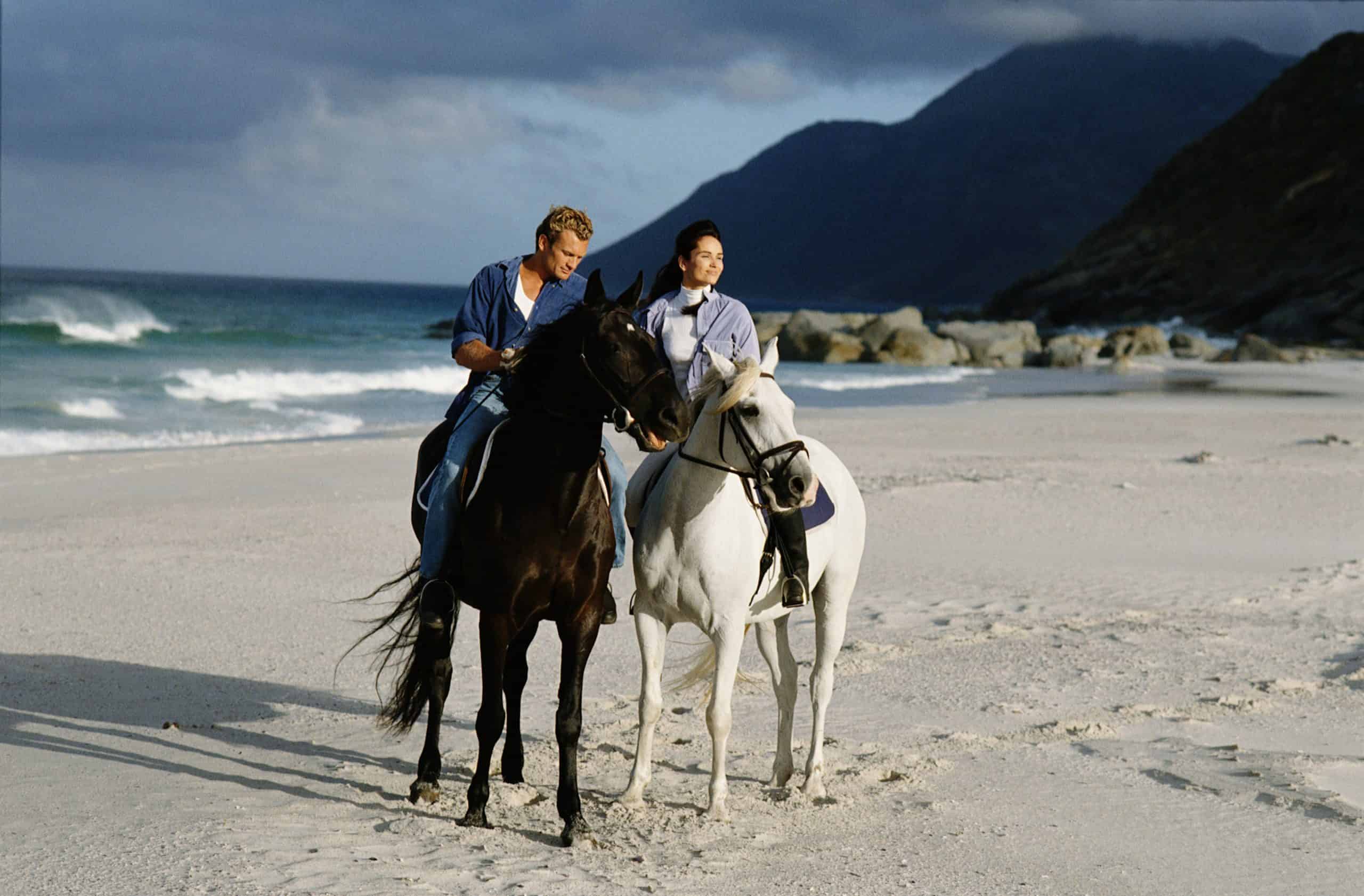 Use Split Reins
When you take your horse into the water at the beach, always make sure that you use split reins. If you ride English, then unbuckle the center buckle of your reins so that they are split. It is possible for your horse to catch a leg in the reins while swimming – if this happens with solid reins, you cannot easily free the horse. With split reins, you can let go of a single rein, fixing the problem.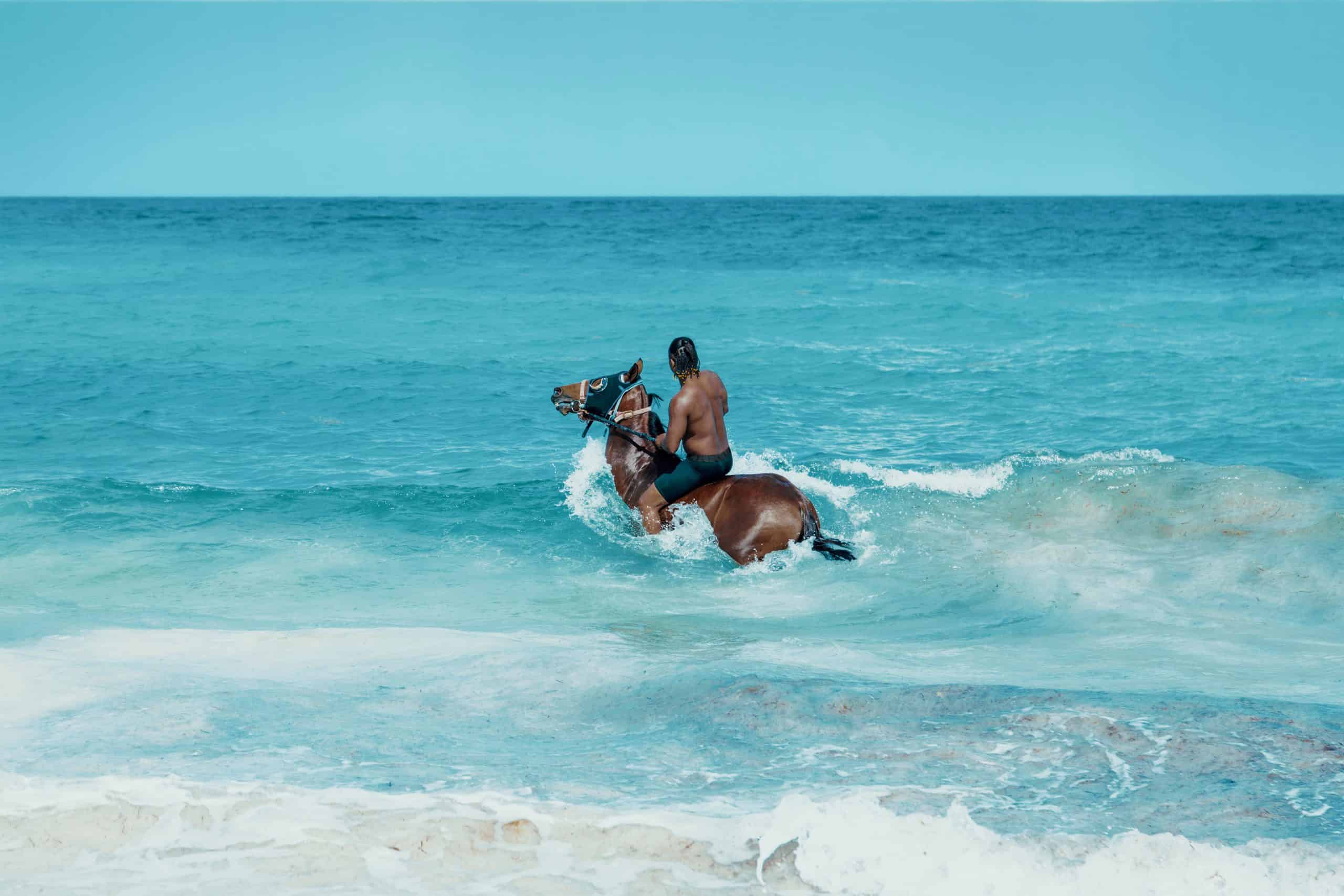 Wear Your Helmet
It may be tempting to let your hair down and ride without a helmet when you're horseback riding on the beach, but it's best to still wear your helmet. The beach is full of exciting sounds and smells, and a fall, even on the sand, can be serious.
Choose Tack Carefully
Many riders prefer to ride bareback when they take their horses to the beach. However, you may wish to use a saddle, especially if it's your horse's first time going to the beach. Choose your tack carefully, especially your stirrups. You need to be able to swing out of your saddle quickly when you're swimming your horse – opt for stirrups which you can easily get your feet out of.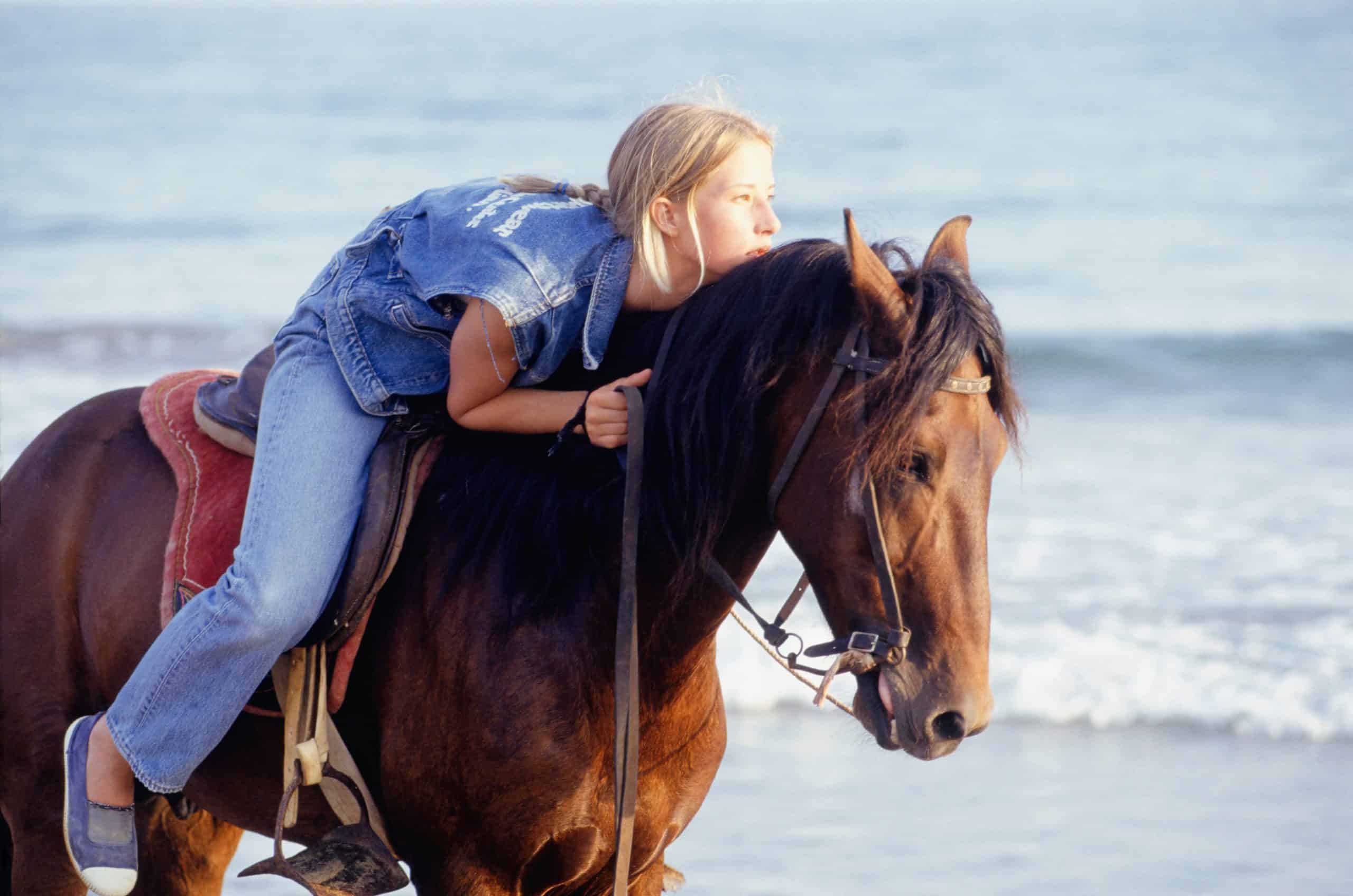 Condition Your Horse Appropriately
Moving through deep sand and swimming in the water takes a lot of effort on your horse's part. Make sure that your horse is fit before you go horseback riding on the beach, and don't ask too much of your horse during your initial beach rides.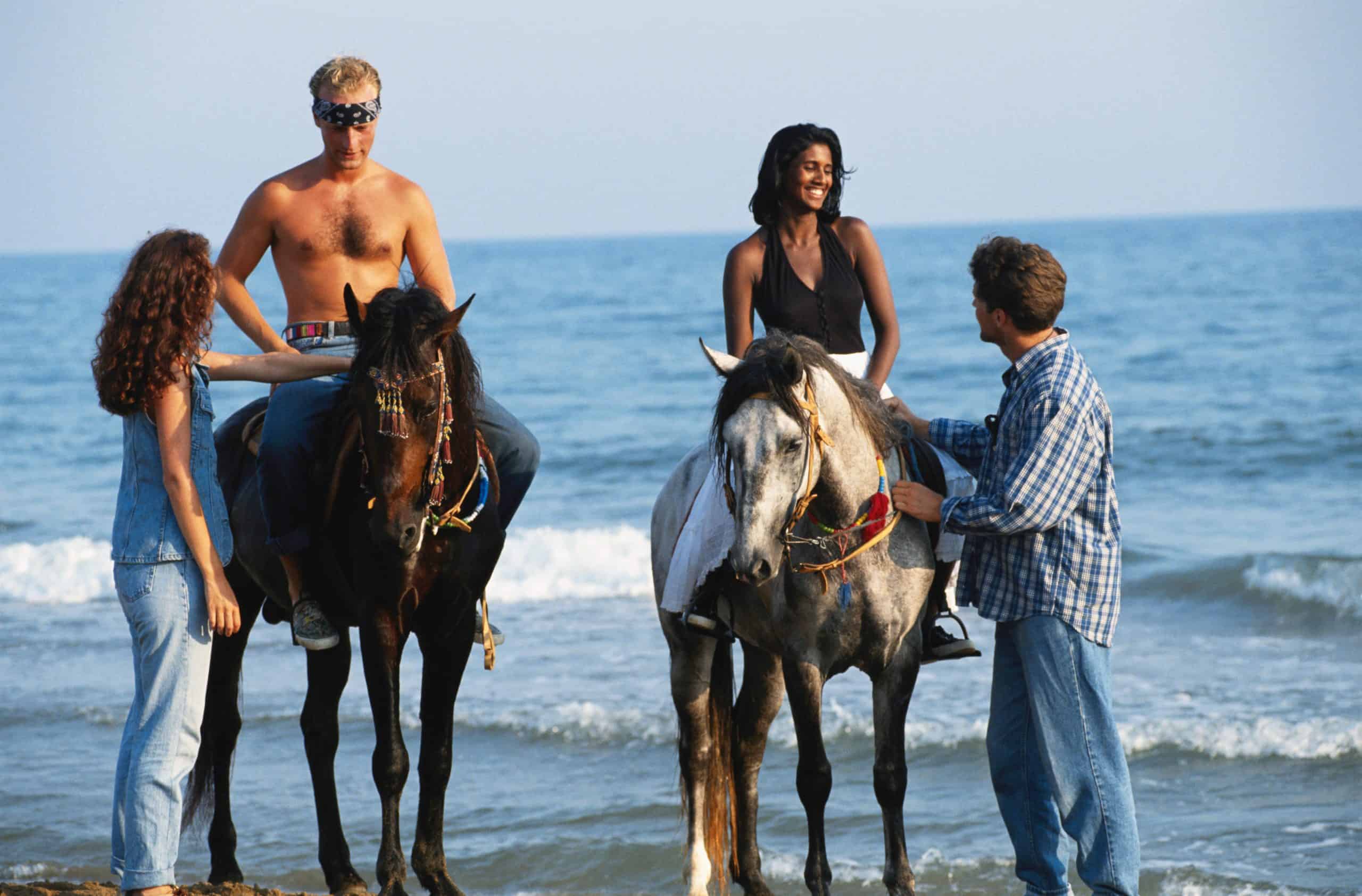 Be Patient
For many horses, the beach is a scary place. It's unlike any setting that they've ever seen before, and some horses get very nervous about this. Be patient with your horse and establish the fact that the beach is a fun place to be. Don't push your horse too hard – if he doesn't go in the water the first time, there will always be other trips.
Bring Along Help
If you're going horseback riding on the beach for the first time, make sure that you bring along another person to help you. It's also best to ride with a buddy, since the horses can gain confidence from each other.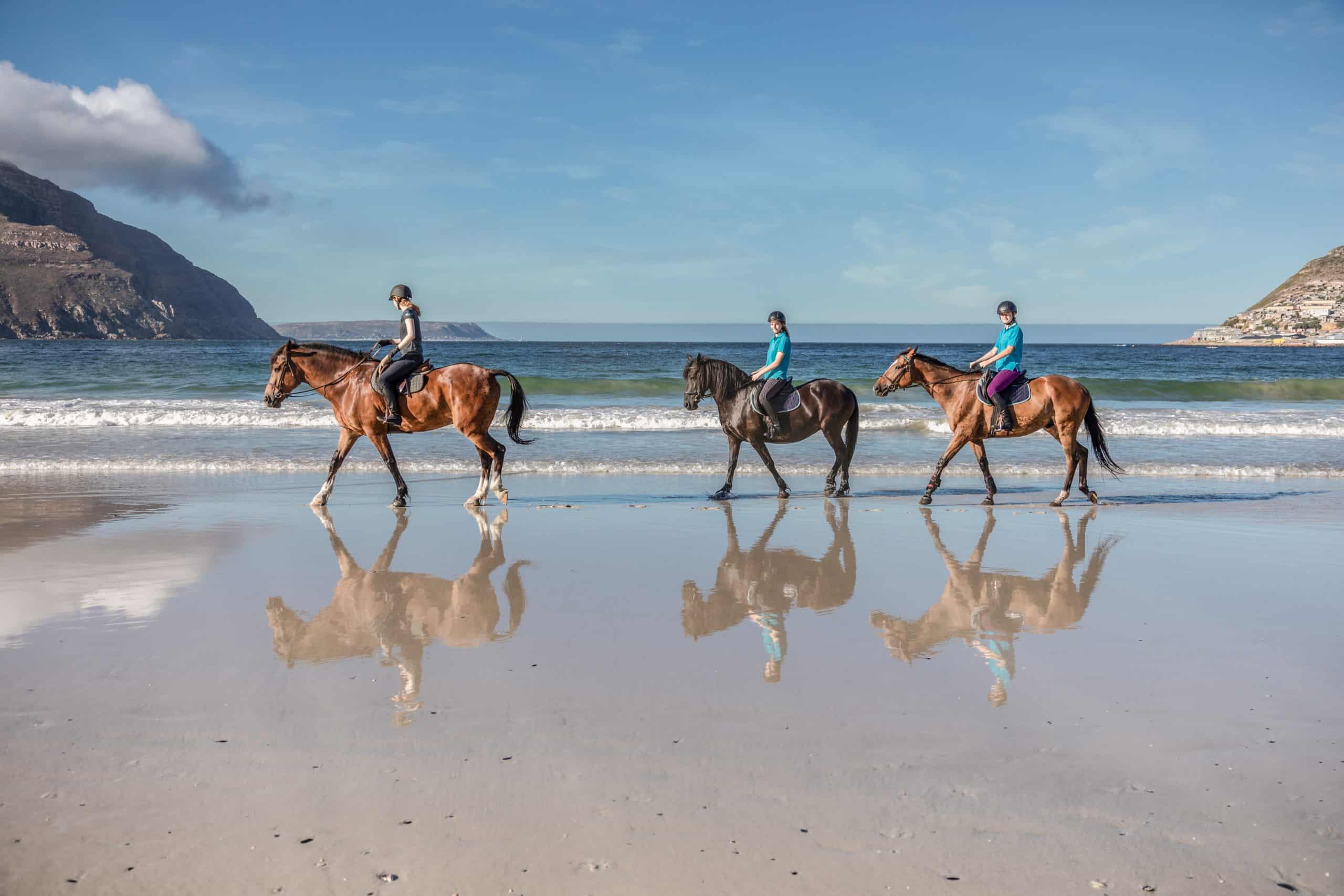 Ride With Permission
Always make sure that you have permission to ride a horse on the beach that you visit. Different beaches have different regulations regarding horses, so check them out before you load up. Be sure to also clean up after your horse so that you'll be welcomed back.
Have you ever gone horseback riding on the beach? What was your experience like?