It's hard to describe to non-horse people how much we love our horses. Our worlds revolve around them, after all. But here are seven ways to show your horse you love them so that they never forget.
1. Give Him Special Treats
The way to your horse's heart is so often through his stomach. Give your horse some special treats, like apples, carrots, and the occasional peppermint. Many horses also like bananas and pumpkin. When treating your horse, try to stay away from treats which are high in sugar.
2. Break Up Your Riding Routine
Your horse will easily get bored with the same old schooling routine in the same arena from day to day. Try to break up your riding routine by introducing new exercises or heading out to ride in new areas.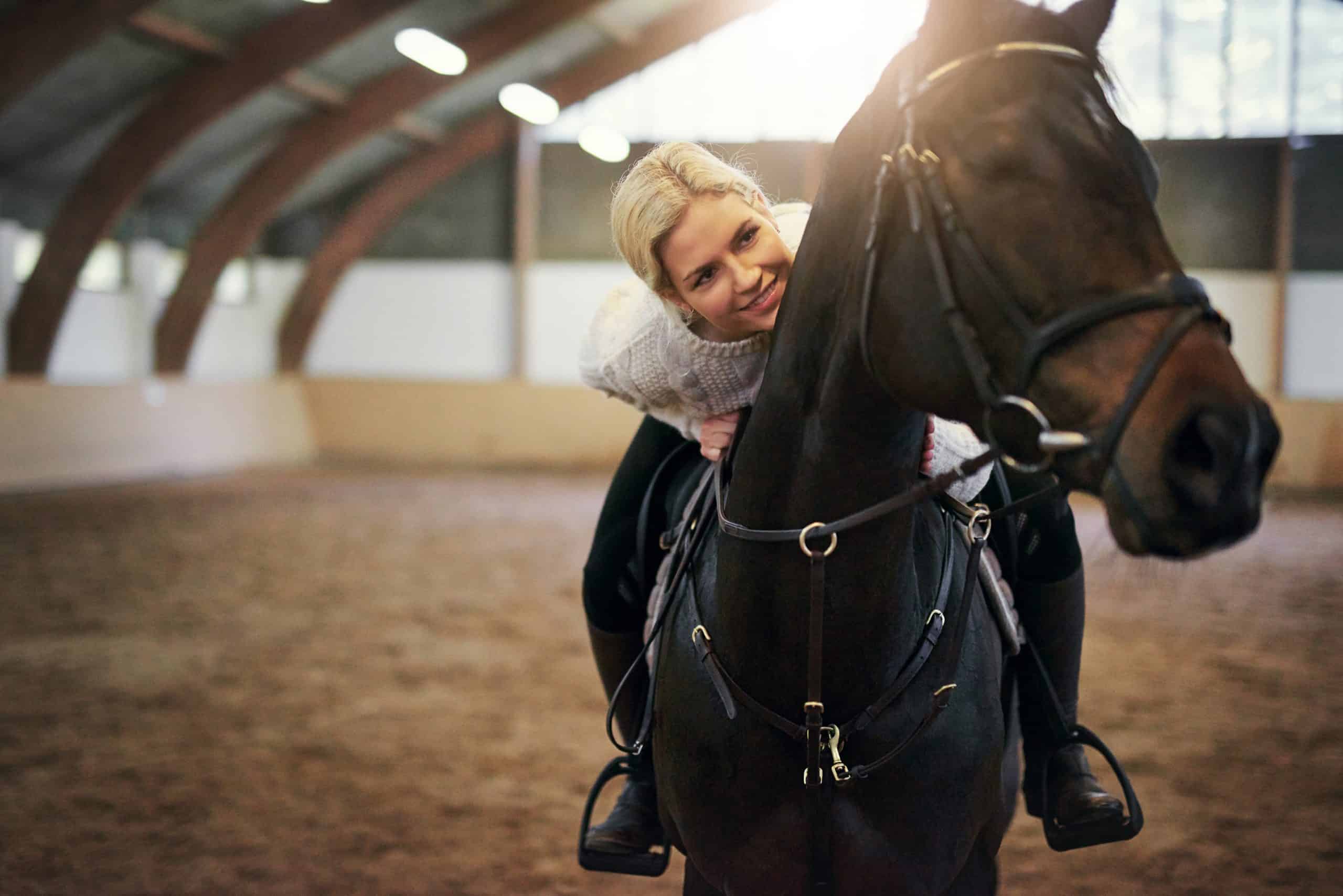 3. Massage Your Horse
There's no beating a massage session. Pick up a book or DVD to learn some basic equine massage techniques and give your horse a massage session once a month. You can, of course, massage your horse more often, and your horse will benefit from pain relief, improved circulation, and increased relaxation. If you are new to equine massage, here are a few horse massage tips.
4. Provide Your Horse With the Best Quality Feed
You are what you eat, and the same is true for horses. One great way to show your horse that you love him is to provide him with the best quality hay and feed that you can afford. Giving your horse high quality feed can lead to a healthier and happier horse.
Interested in finding out how you can tell if your horse loves you? Check out our article 8 Ways Your Horse Says "I Love You".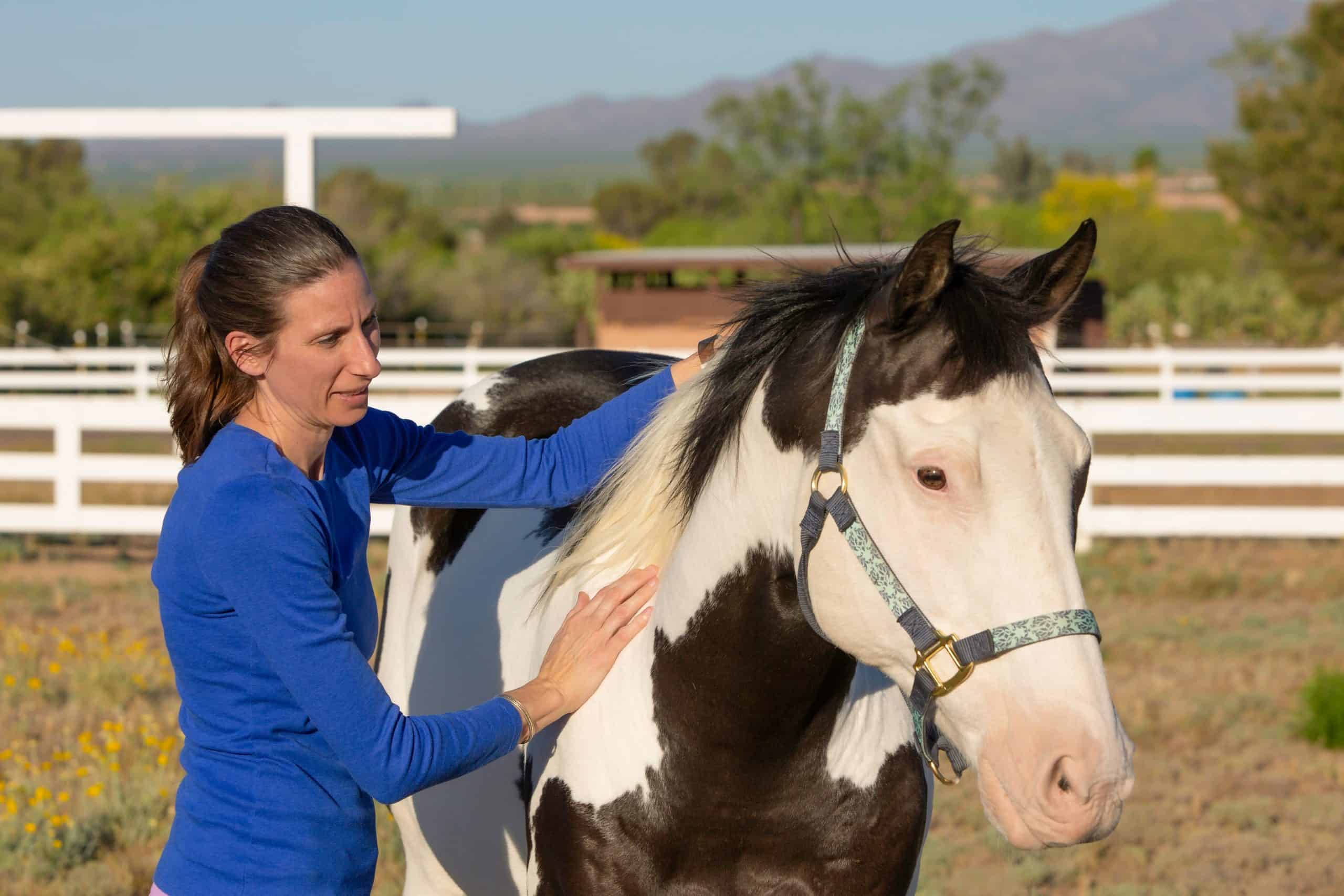 5. Spend Time With Your Horse
Make an effort to spend some time with your horse out of the saddle. Do some groundwork, hand graze your horse, and take him out for a hand walk. These quiet activities can be a great way to enjoy your time with your horse and spend some time improving your bond.
6. Try Out Different Things
Don't be afraid to try out different activities with your horse. You never know if your horse will love trail riding, agility, or groundwork until you give them a try. Trying out new activities with your horse builds the trust that you have in each other, too.
7. Look Out for Your Horse's Future
Finally, show your horse that you love him by looking out for his future. If you sell your horse, make sure that you are selling him to a good home where he will receive the quality care that he deserves. If you lease him out, then carefully check into his workload and work type so that you are putting him in a positive situation.
How do you show your horse love? Let us know in the comments below!