Have you lost faith in humanity? Not surprising after the last few months – just watching the news is enough to do that to you. As a cure, we have rounded up some amazing before and after rescue photos that will restore your faith – after all each and every one of these equines is happy and healthy now thanks to kind hearted humans. Want to help? Donate or volunteer at your local horse rescue.
#1 – Cloud
Cloud came to the Horse Plus Humane Society in Tennessee back in June. He was very skinny and had a dull coat. In just two month, he's filled out, has a shiny coat and – best of all – a new home!
#2 – Breeze
This miniature mare was rescued by the amazing Pipsqueak Paddocks Miniature Horse Rescue just last week, on December 12, 2015. Her hoof was so badly deformed, she was actually walking on her ankle – her hoof growing sideways.
Just two days later, the transformation of her hoof is incredible and they believe she still walk normally on that leg someday!
#3 – Whisper
We posted Whisper's story a while ago, because it was so amazing. In case you missed it, here are his before and after images. He is a Spotted Draft horse that was rescued by Gentle Giants Draft Horse Rescue.
October 23, 2015. As you can see, Whisper is just that, a whisper of what a magnificent draft should be. We have a long road to getting him slowly back to health.

Posted by The Rehab of Whisper on Sunday, November 8, 2015
After
#4 – Yanaba
Yanaba was rescued from a "kill pen" in Oklahoma, along with her sister, by Rosemary Farm. That in March 2015. Just seven month later, the transformation is dramatic. She went from being a horse no one thought would survive, to be a stunning beauty – just look at that coat!
#5 – Andrew & Patrick
Andrew and Patrick were saved on the brink of euthanasia by The Gentle Barn. Andrew had been used as a stud horse for 25 years and when he was no longer needed, left in a ravine to die. When The Barn came to rescue him, he looked back at Patrick as if saying "not without him." The rescue knew what had to be done – they took both. Both horses were underweight, Andrew was scared of everything.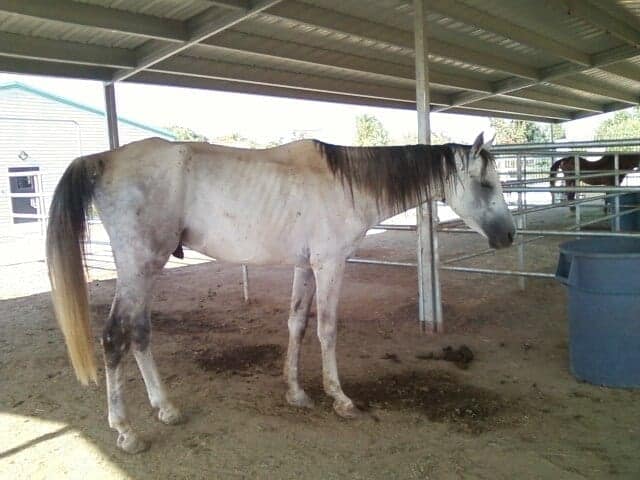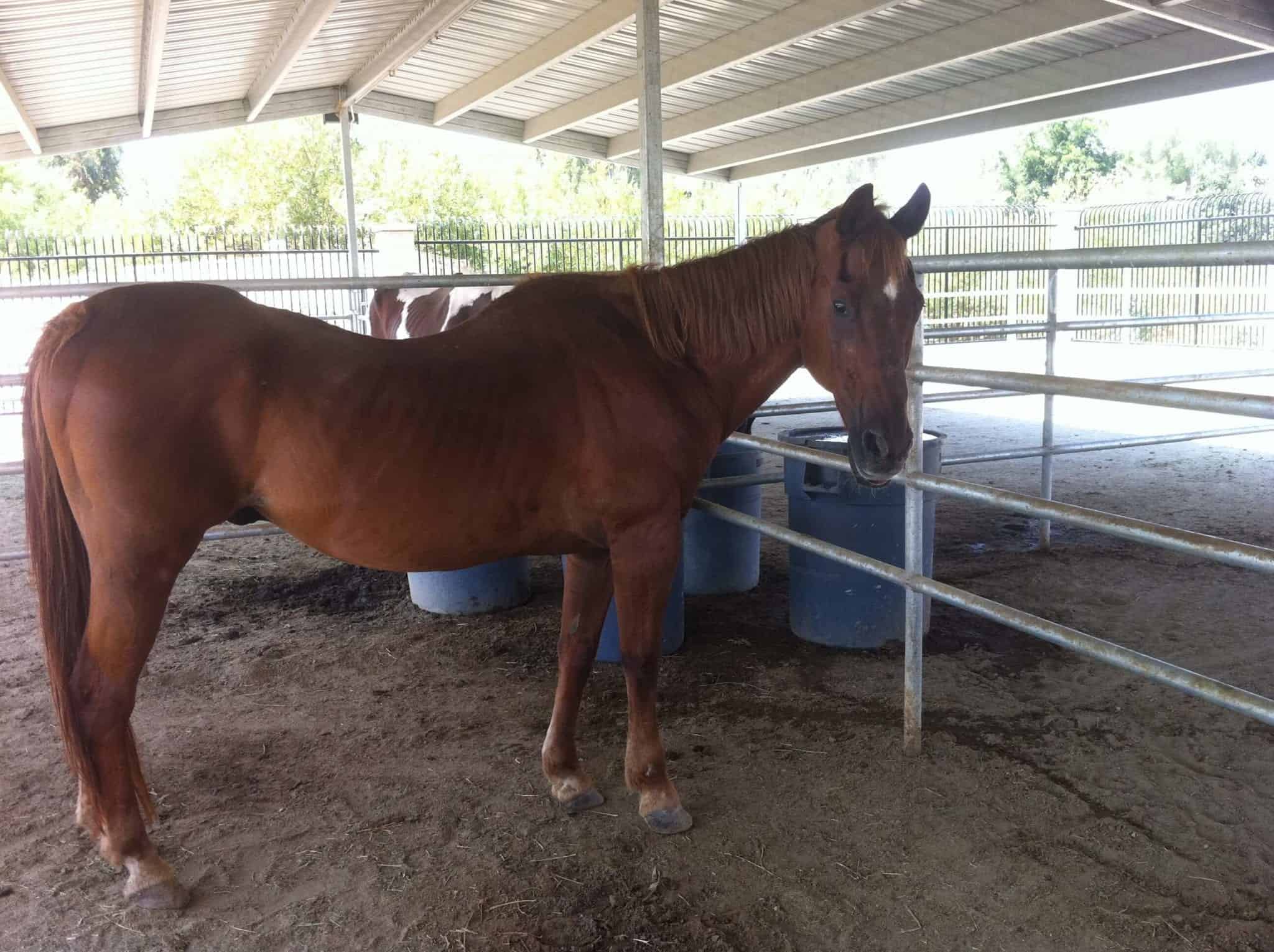 Now, the two horses are inseparable. They have gained weight and Andrew is learning to trust. They have a home for life at The Gentle Barn.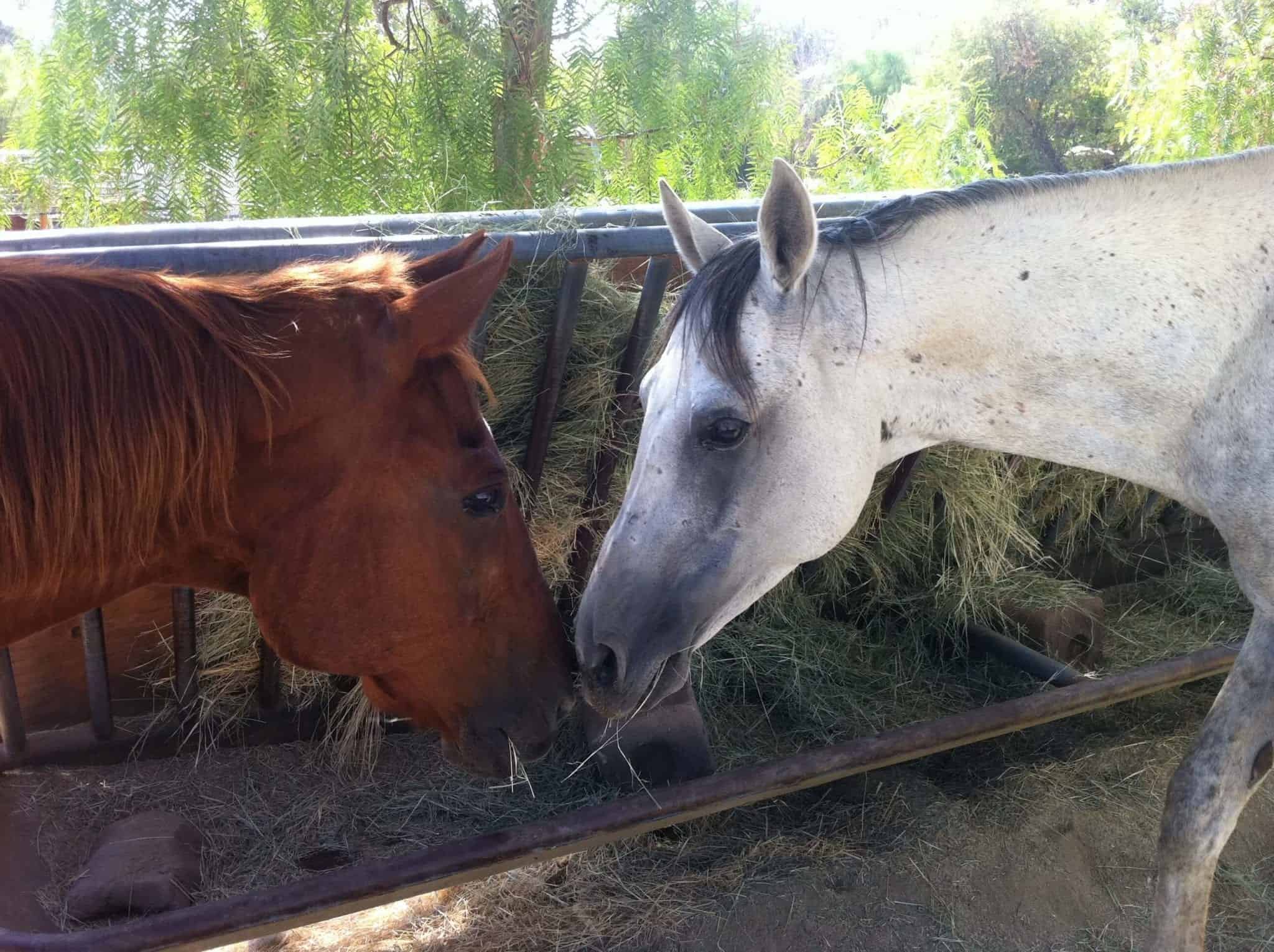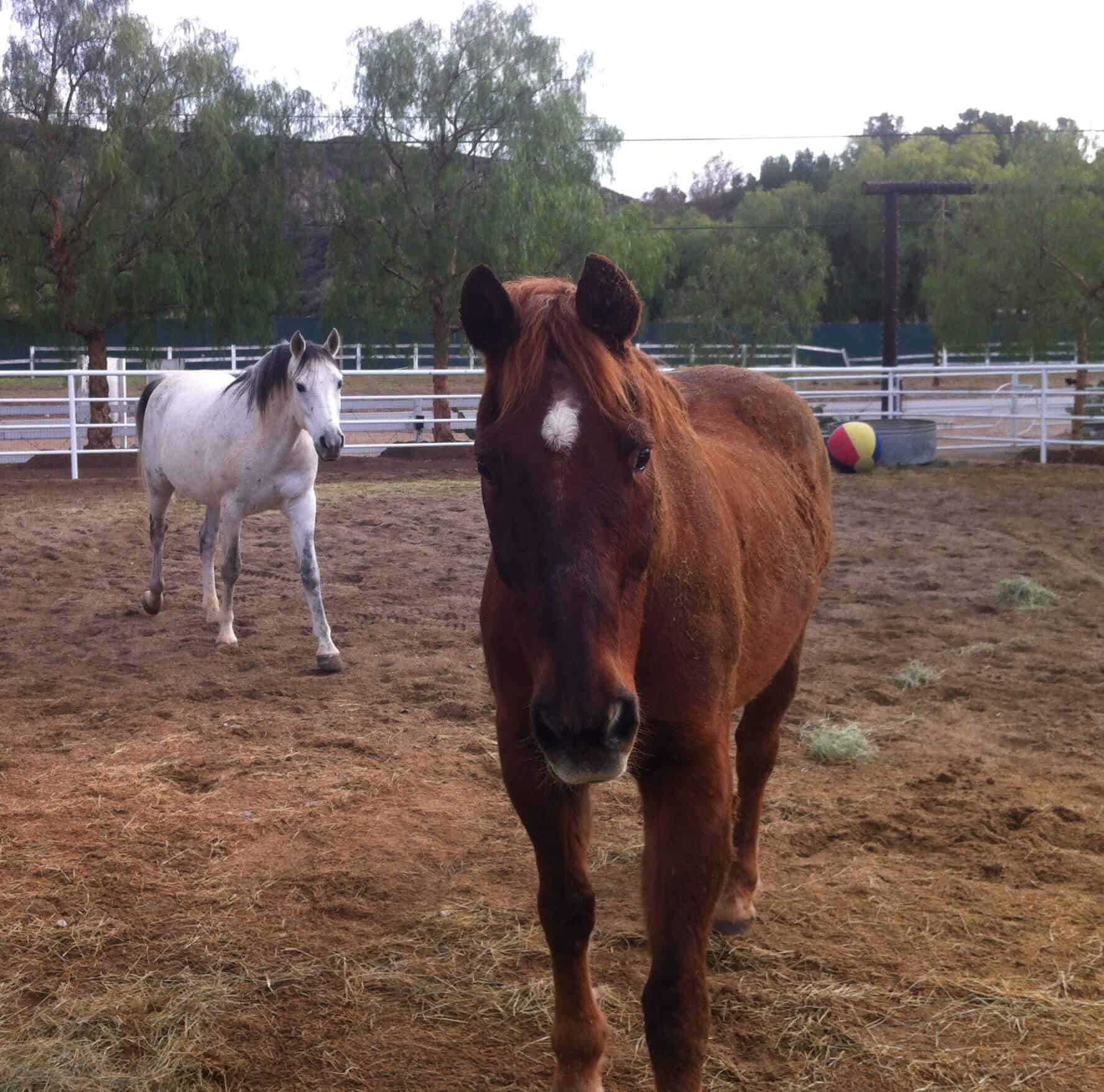 #6 – Arrow
Arrow, along with her other donkey buddies Feather and Abe, were all rescued by the Horse Plus Humane Society in April 2015. She had the worst donkey hoof the rescue had ever seen: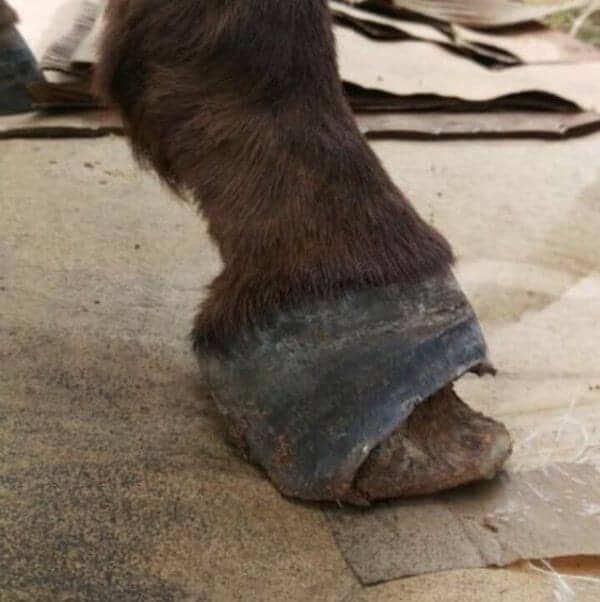 Now, with lots of tender care, her hoof doesn't even look like the same foot!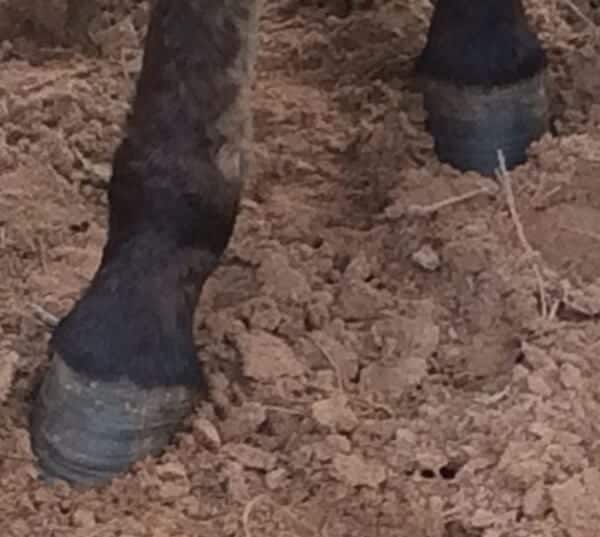 #7 – Red
Red, an ex-racehorse, was literally starving when he came to the Best Friends Animal Sanctuary in Kanab, Utah September 2013. He was so thin that he scored a one and a half on the horse body scoring system – one is near death.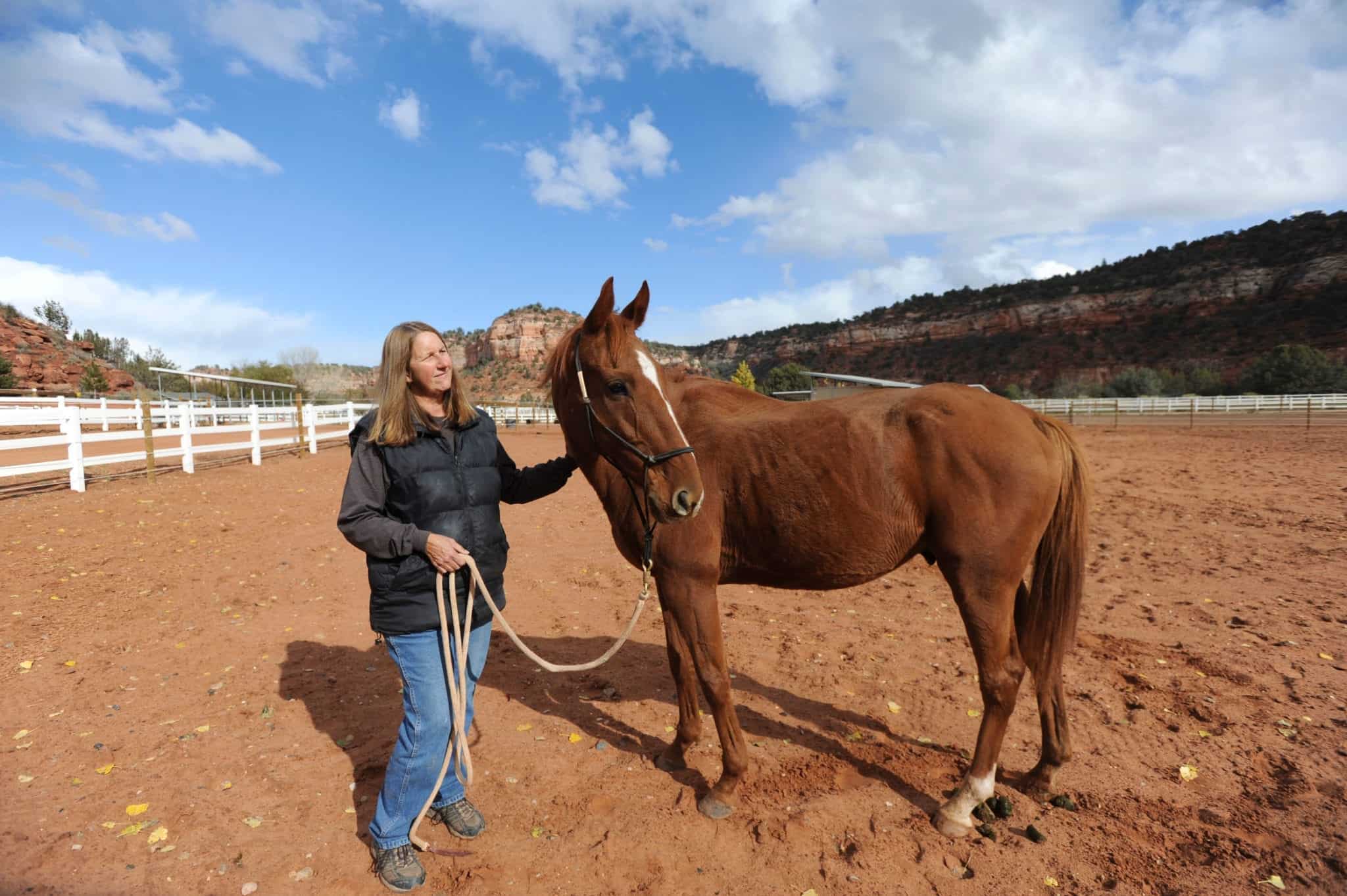 Now, Red is happy and healthy, with plenty to eat and even some buddies!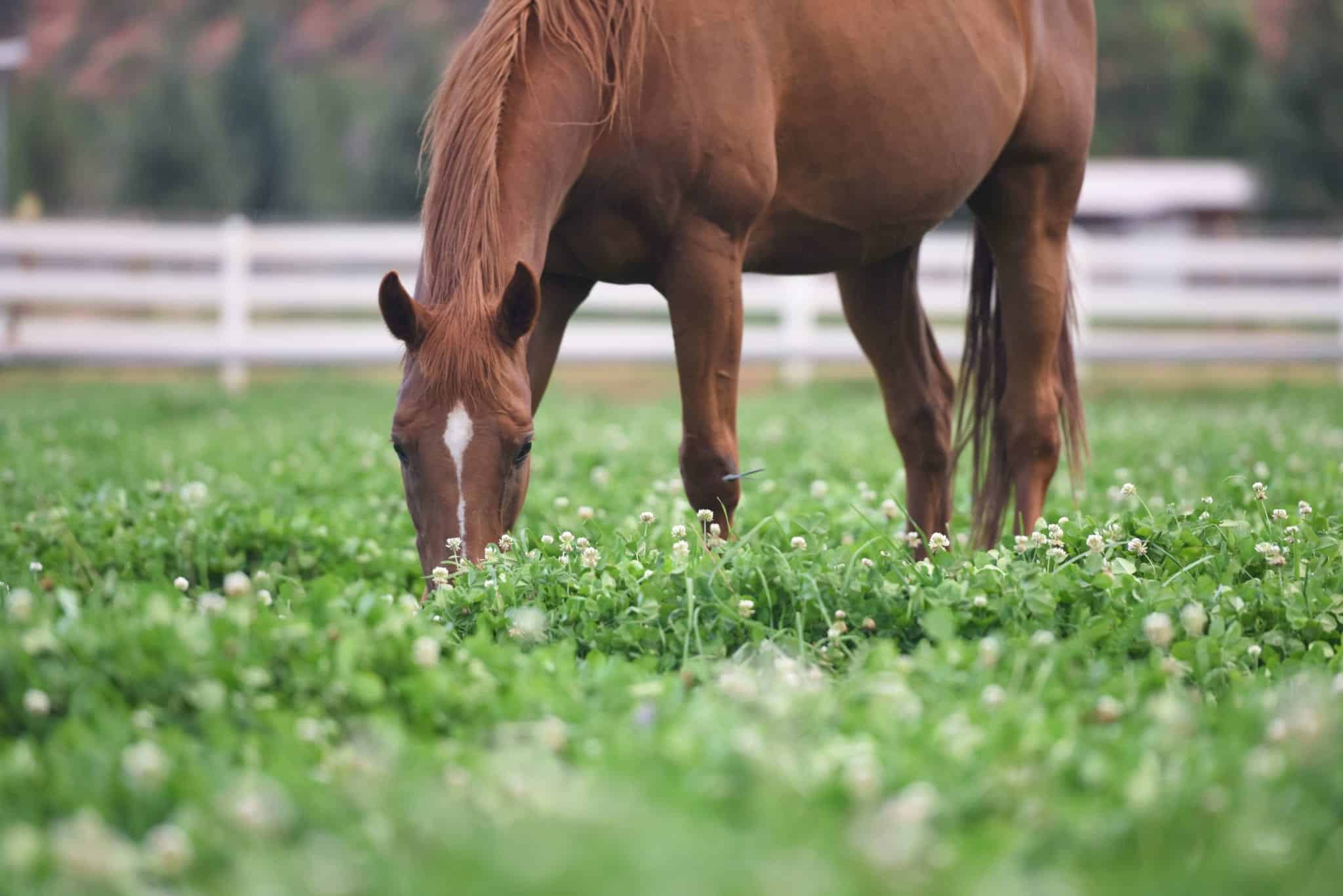 #8 – Hope
Hope was rescued with 19 other horses in September 2014. The owner was arrested for felony charges of animal cruelty – Hope was starved and neglected. Just a few months later, in November 2014, she has made a dramatic improvement thanks to the good care she received from Horse Plus Humane Society.
#9 – Nellie
Nellie was the sole survivor in a very bad cruelty case – four other horse had died of neglect in Berks County, Pennsylvania. The Pennsylvania SPCA was granted custody of Nellie after the court case. She was just skin and bone and look at her now!