Today marks the final day of the annual Hunter Jumper Classic at the South Chagrin Metroparks Polo Field in Moreland Hills, Ohio. The official events began on July 11, but on the previous day, a very special group of riders got the opportunity to strut their stuff in the show ring. 50 students with special needs competed in the Riders with Disabilities Horse Show, earning ribbons just as the nation's top jumpers did later in the week.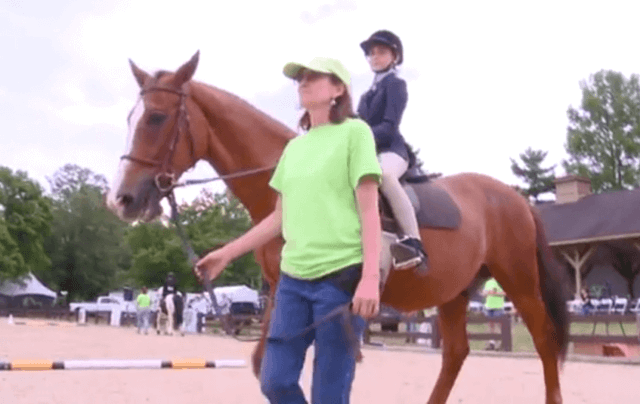 Maureen Foster is the Chief Development Officer for Fieldstone Farm Therapeutic Riding Center. She said:
"It's an opportunity for our students who have been riding with us on a weekly basis to be able to come out and show off their skills and really shine and have an opportunity to share what they've learned and what they've been working on."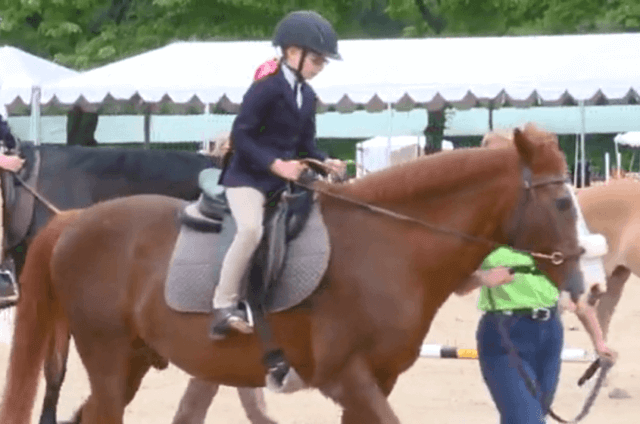 One of those students was eight-year-old Sydney Corcoran. When she was a toddler, Sydney developed ataxia from an adverse reaction to the chicken pox vaccine. Ever since she has struggled with mobility and balance.
"When she was two years old, we really had no idea what the outcome of her physical ability was going to be. And shortly after she started riding, we saw just a vast amount of improvement," her father, Michael Corcoran told Fox 8 Cleveland.

"This brings hope, it brings peace, it brings happiness. It brings so much joy and strength to her, which is most important," Sydney's mother, Jessie Corcoran added.
Riding horses has been shown to provide physical and emotional relief to people suffering from a variety of ailments including Multiple Sclerosis, Autism, ADHD and Down syndrome. According to Foster, the way that horses move parallels a human's walk and can be extremely beneficial to riders with mobility challenges.
"The movement helps to regulate their movement and walking gait as if they're walking themselves, so we've had a lot of students get off and take their first steps," Foster said.
Learn more about the annual Chagrin Hunter Jumper Classic by visiting their website and following the event on Facebook.
H/T & Screenshots via Fox 8 Cleveland