Australia has a reputation for its cute but dangerous animals. Everyone sang about Kookaburra around the campfire and remembered the mother-and-son Kangaroo duo from Winnie the Pooh.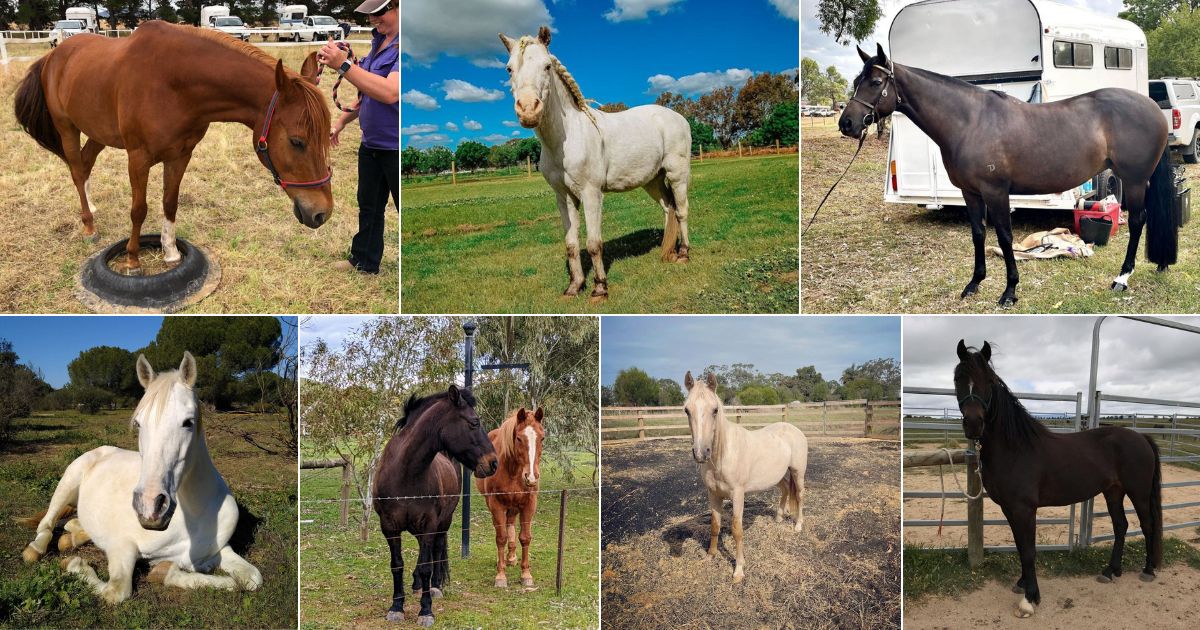 What's less well-known is that Australia has many other native animals. In particular, they have a range of localized horse breeds that get overshadowed by Koalas and Tasmanian Devils.
Here are some of the best Australian horse breeds we think are marvelous and deserve more attention.
Jump to:
1. Brumby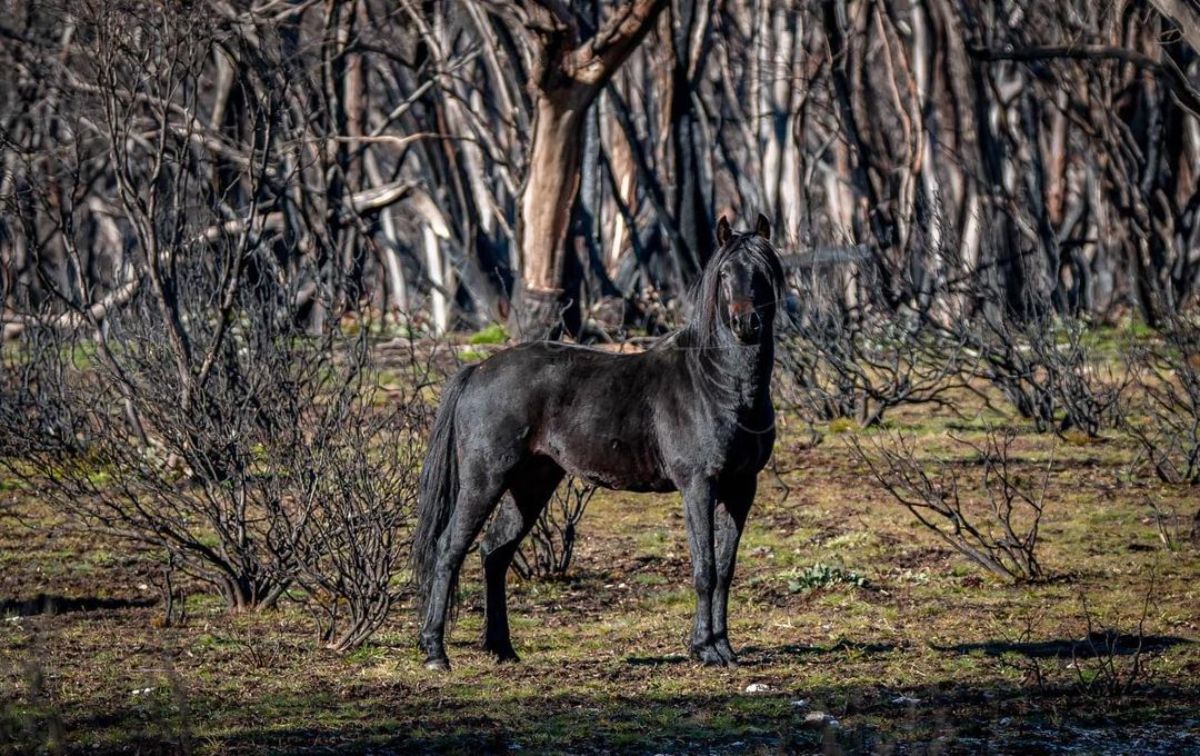 The collective noun for a group of Brumby horses is a mob or band. It's appropriate because these Australian horses are feral.
They range around the Australian Alps, Queensland, and the Northern Territory. But how did they get there? The popular theory is that they bolted in a mob from early European settlers and continually evaded recapture.
One of the best Australian horse breeds, they're a thorough mix of several better-known breeds like the Thoroughbred, Arabian, and the Irish and Australian Draft horses. No wonder they're so hard to catch.
Unsurprisingly, they have no natural predators, so they number a healthy 40,000 horses distributed across the country. Because they're such a mix of other horses, their size and color vary wildly. But they average between 12-16 hands high.
2. Australian Stock Horse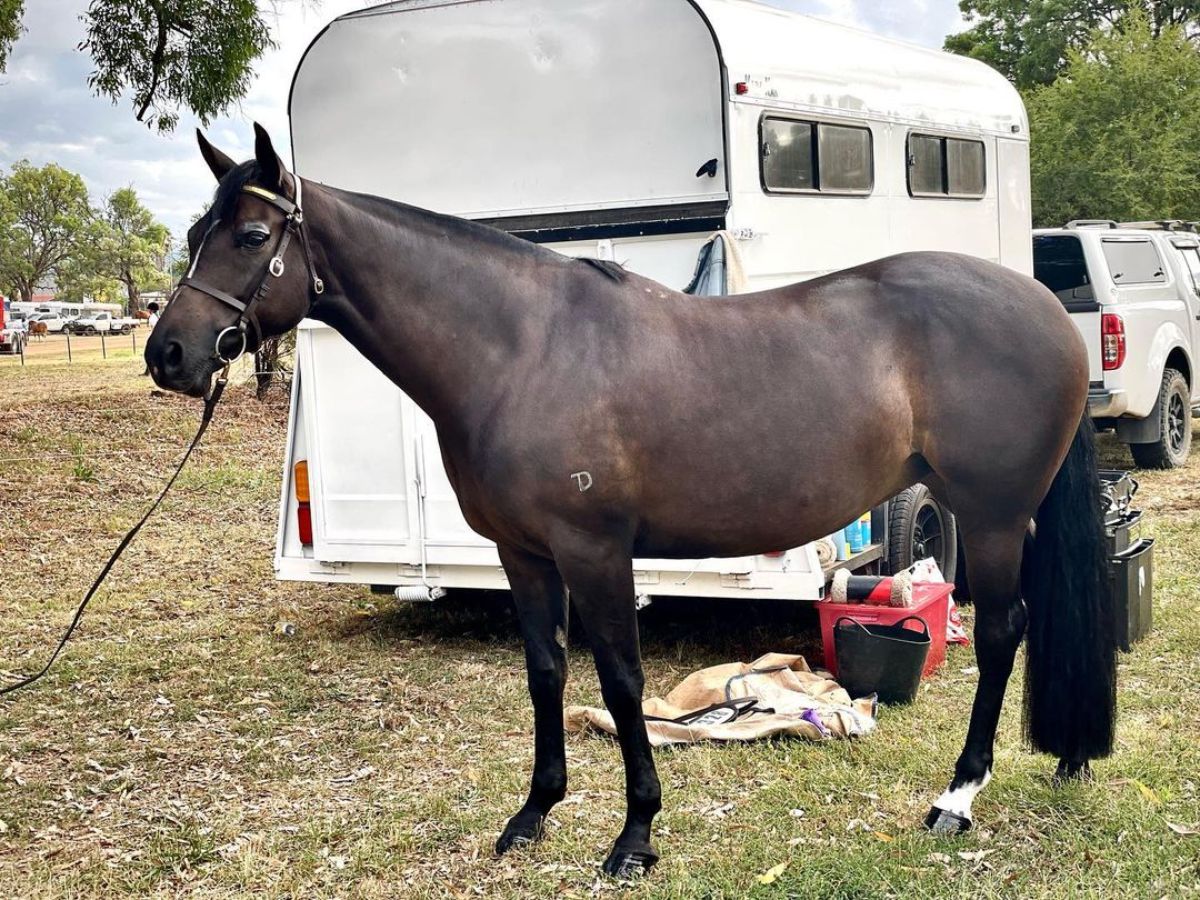 Another of the best Australian horse breeds is the Australian Stock Horse. It's also a hardy animal with a complex family history. It's a mixture of The Cape of Good Hope Horse, Arabian, Welsh Mountain, and Timor Ponies.
They're beautiful animals with expressive features. Their noses are straight, and they have wide foreheads. Many people say they have an intelligent look, and that's understandable because the Australian Stock Horse is second to none for speaking with its eyes.
Like other horses discussed, the Australian Stock Horse comes in many colors. But the most popular is bay.
Like the people who bred them, the Australian Stock Horse is adaptable. It makes an excellent workhorse, but it's equally suited to point-to-point, polo, and gymkhana-style events.
They're also the horse of choice for campdrafting because of their obedience and stamina.
3. Australian Pony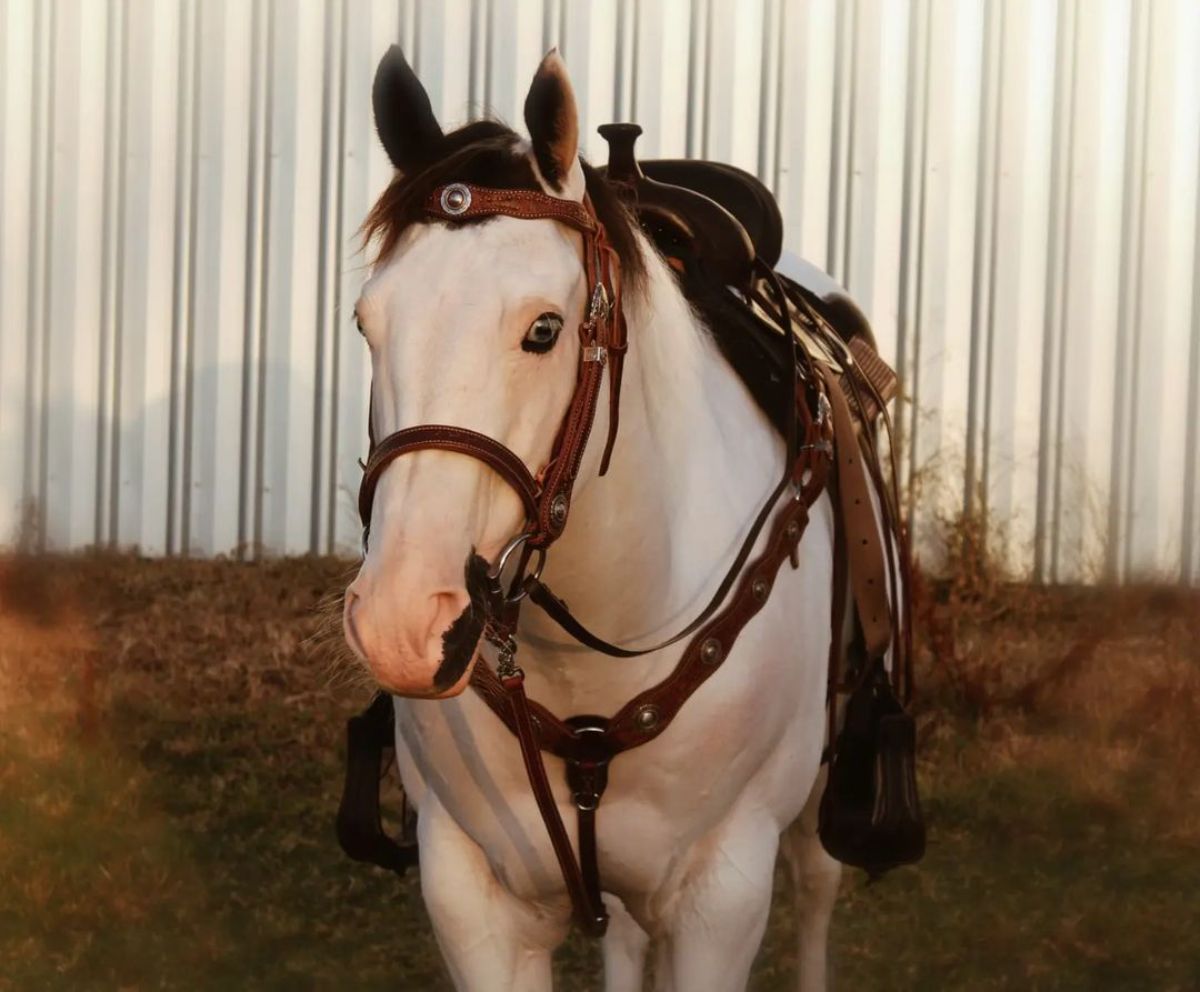 The Australian Pony blends Arabian horses with the Welsh Mountain Pony. As official horse breeds go, it's much younger than some of the best Australian horse breeds on this list. It only got official status as a distinct breed in 1920.
Because they are ponies, they're also smaller than the other horses mentioned so far. They average between 11-14 hands. And while they began as light draft or work ponies, today they're the favorite animal for children's riding lessons.
Another reason for their popularity is the Australian Pony's blend of intelligence with curiosity. They're highly adaptable and love to learn new tricks, so they excel at show events and dressage.
4. Australian Draught Horse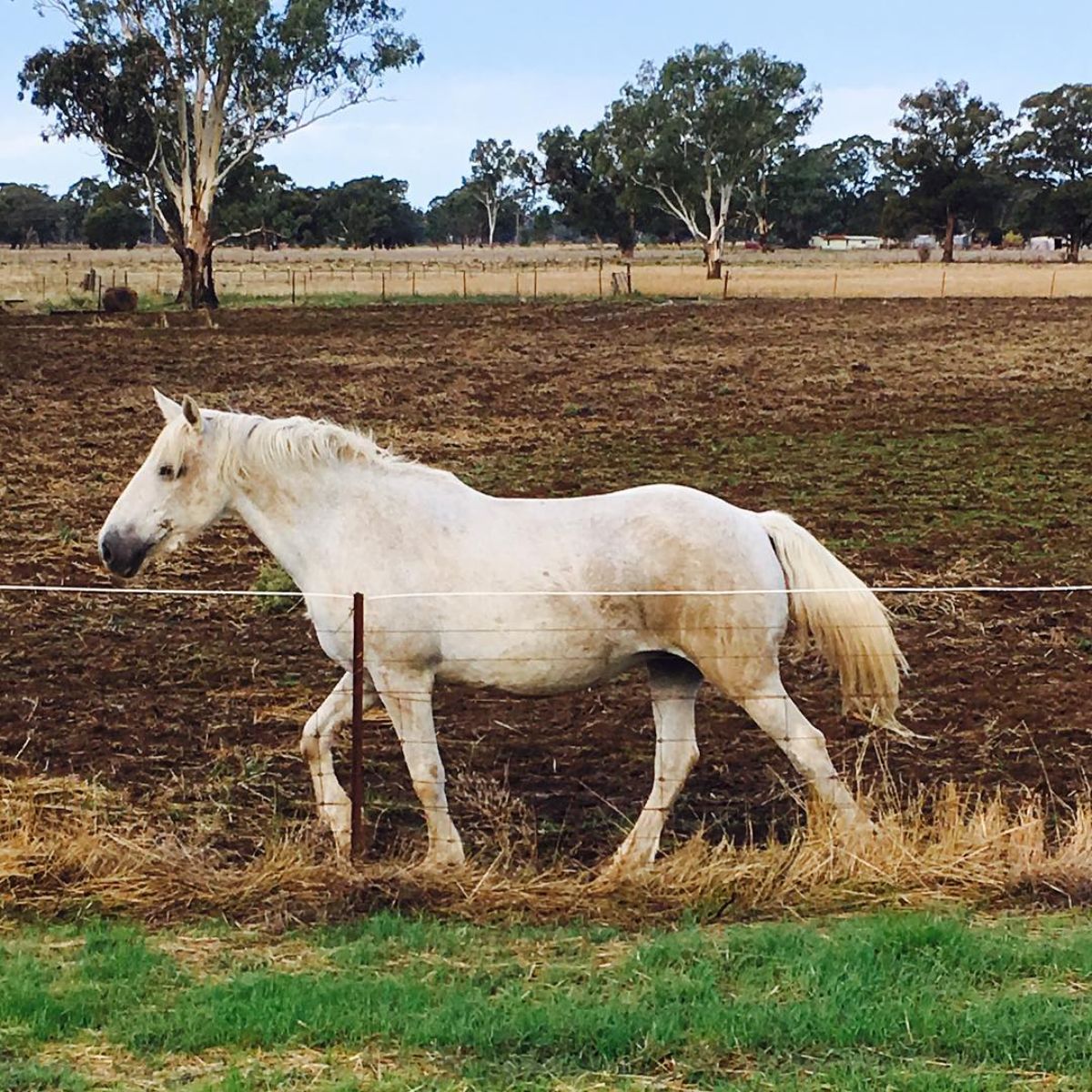 Another of the oldest but best Australian horse breeds is the Australian Draught. Its bloodline combines four hardy horses; The Percheron, Shire, Clydesdale, and Suffolk Punch.
The Australian Draught horse came about in the 1800s. At the height of the Australian Gold Rush, people needed a sturdy but light-footed animal, so the cross-breeding process started. By 1979, it was an official breed and an Australian equestrian favorite for riders.
Because of their origins, they are tall horses, averaging 16-17 hands. They have a moderately heavy build and tipping their hand to their Percheron ancestors, feature light to medium feathering, too.
These days fewer people are prospecting for gold, so you are more likely to see this muscular horse on working farms or around logging camps. Occasionally, they do duty as driving animals.
5. Waler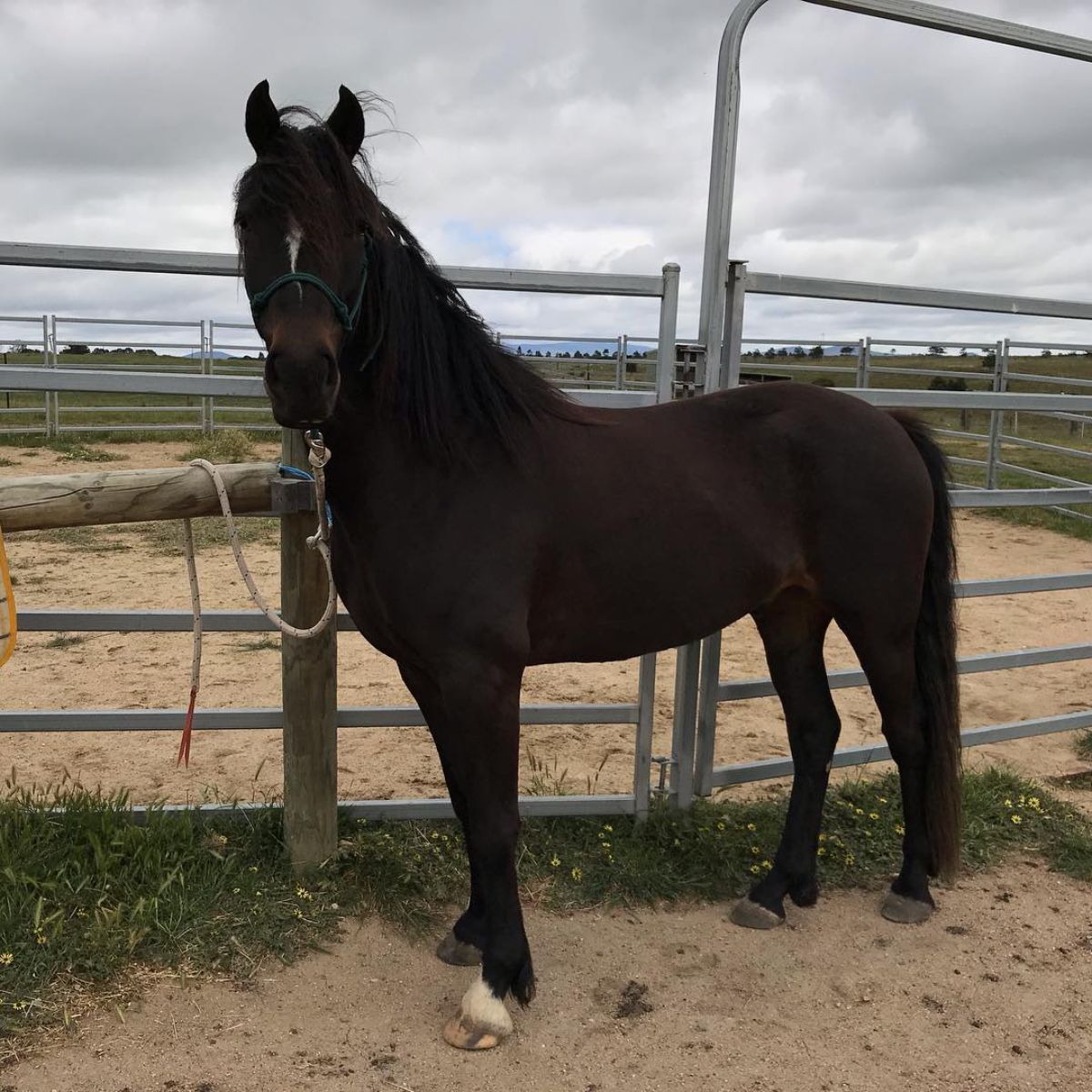 The Walter is another of the best Australian horse breeds. It has a similar pedigree to the Australian Stock horse, but instead of the Welsh Mountain Pony, its lineage includes Thoroughbreds and British native ponies.
Because of their mixed origins, you see a lot of variety in Waler horses. Some have a striking resemblance to draft horses. Others look more like classic desert horses.
To cope with the uncompromising Australian landscape, these horses needed incredible versatility. Their sturdy build and adaptability made them exceptional cavalry horses, and by 1830, Australia bred and exported large numbers of Walers to the British Army.
These horses were integral to the Boer War and also World War One, where they featured as part of Australia's Light Horse Brigade. However, despite their tremendous endurance, only one Waler came home. It was a gelding whose owner died at Gallipoli.
They did another turn in World War Two but on a much smaller scale.
With the Waler no longer needed for battle and plows disappearing from farms, this beautiful animal was on its way to extinction by 1960. But they enjoyed an unlikely revival twenty years later when equine experts found a herd of feral Waler descendants running amok at a declassified military base.
The horses were repurposed as domestic animals, and the Waler Horse Society was developed to ensure their preservation.
6. Australian Riding Pony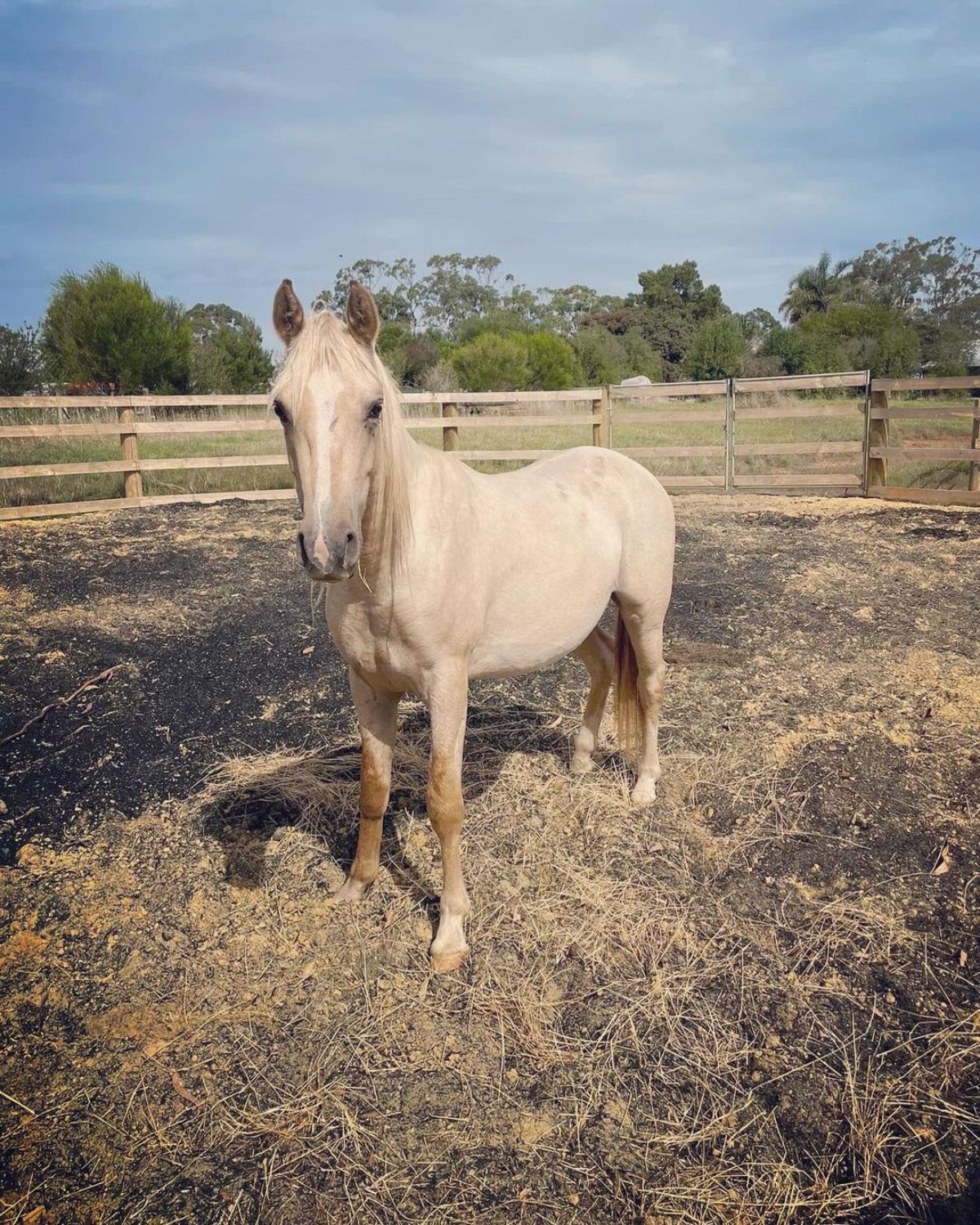 The Australian Riding Pony is one of the youngest Australian Horse breeds mentioned. The breed emerged in 1970 after equestrians crossed British Riding Ponies with Thoroughbred and Arabian bloodlines.
A studbook officially started for the Australian Riding Pony in the 1980s after it performed in several Royal Shows.
You see the Australian Riding Pony in many solid colors, but the best-loved ones are gray, black, and bay.
They are elegant and graceful animals with study hind legs and slightly curved necks. They average between 12-14 hands tall. They're placid, clever animals that excel at many different activities. Consequently, they make an excellent starter horse for horse-mad children and perform well in dressage and gymkhanas.
7. Coffin Bay Pony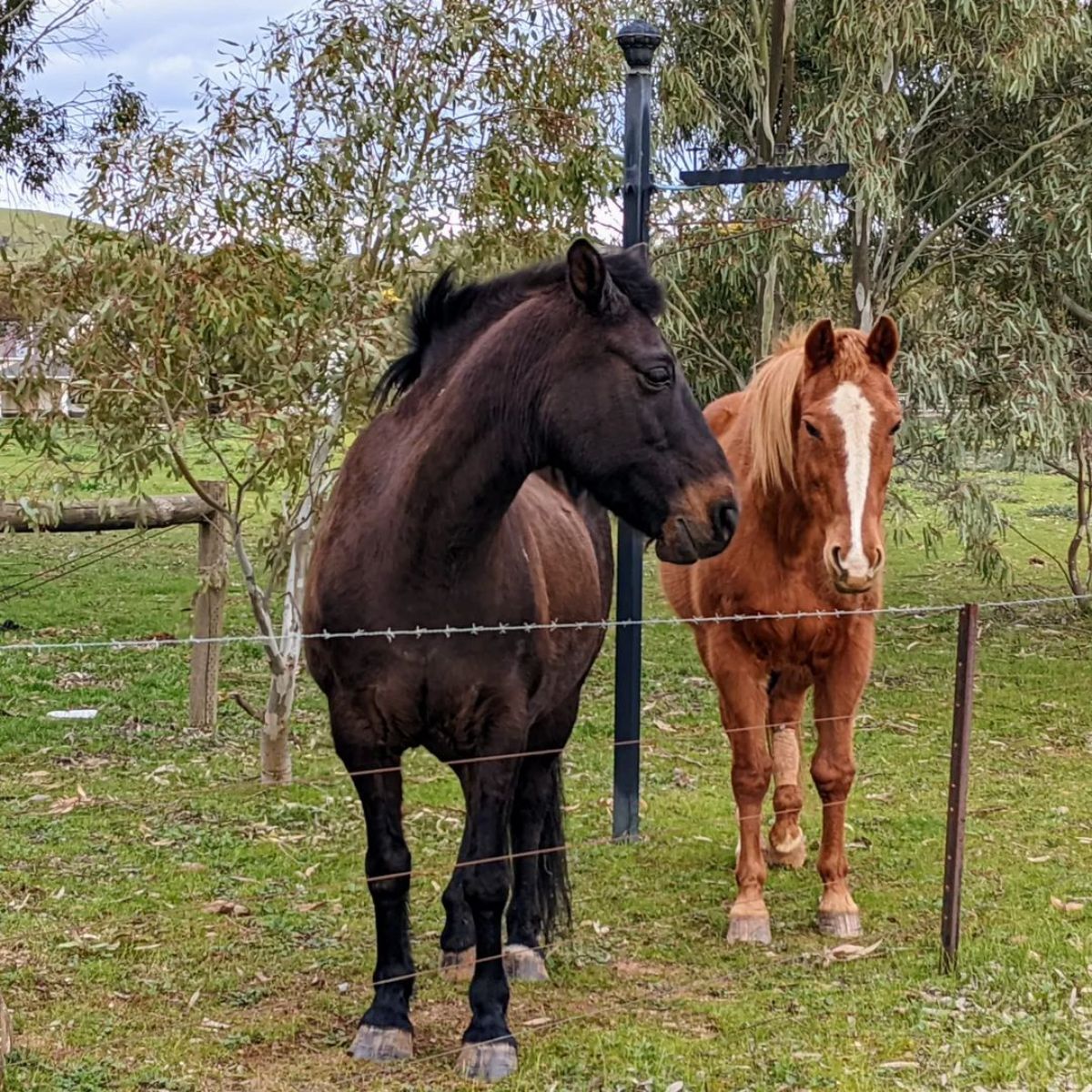 Coffin Bay Ponies get their name from the region they inhabit. They're a semi-feral horse breed native to Coffin Bay, Australia. They're also one of the best Australian horse breeds.
Many people confuse the Coffin Bay Pony with the feral Brumby horses. But Coffin Bay Ponies have far less complex pedigrees. They descended from Timor Ponies brought to Australia in 1836.
They stand 14.2 hands tall, and you usually see them in bay, brown, gray, chestnut, roan, blue, and dun.
Unlike the Brumby, which is genuinely feral, Coffin Bays can be suitable for children once you invest enough time and effort in fostering a relationship. They're kind, clever, and quick to pick up tricks.
8. Australian Spotted Pony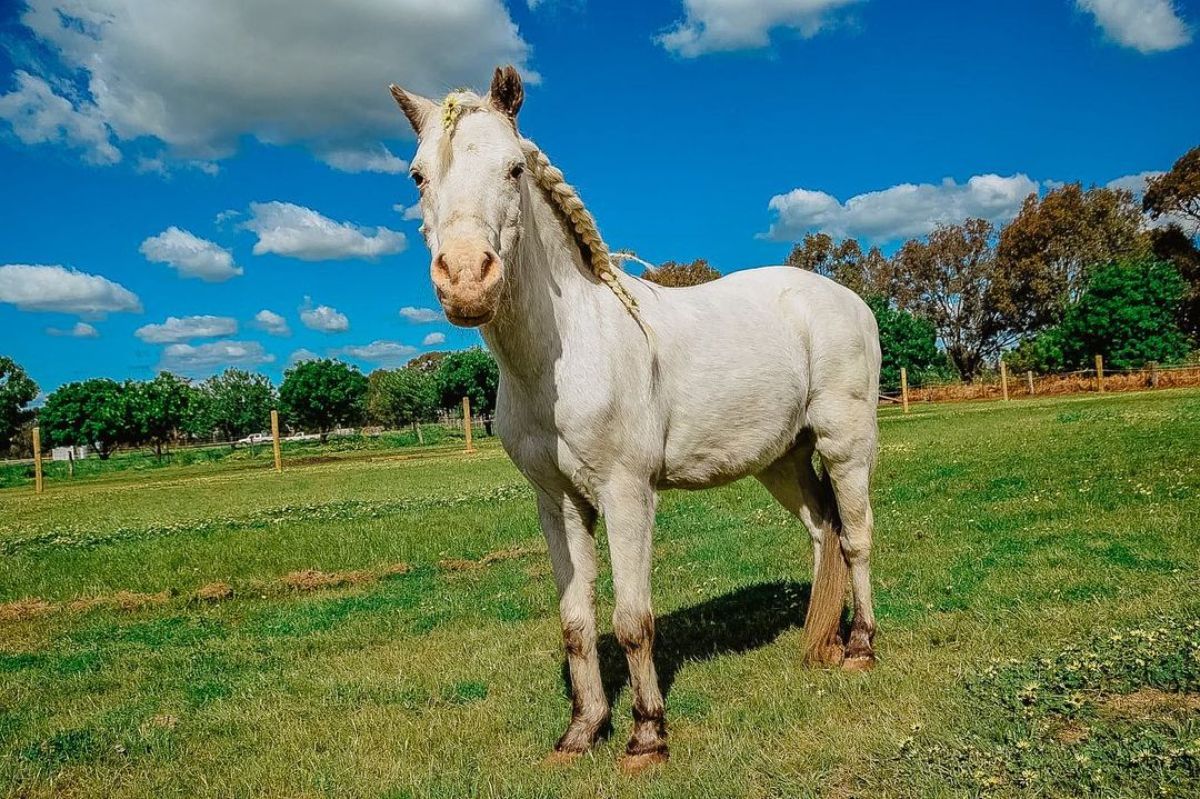 Widely considered one of the best Australian horse breeds, the Australian Spotted Pony is so beloved it has four distinct classifications. These include:
Breeding
Breeding and Showing
Showing
Hardship
They are never more than 14 hands tall, in keeping with their breed standards. But there's a lot of variety within the Australian Spotted Pony because it can be crossed with several approved pony breeds, including:
Welsh Mountain Ponies
Shetland Ponies
Dartmoor Ponies
Palouse Ponies
They are notable for their distinctive coat, which resembles an Appaloosa horse's coat pattern.
9. Australian Stud Saddle Pony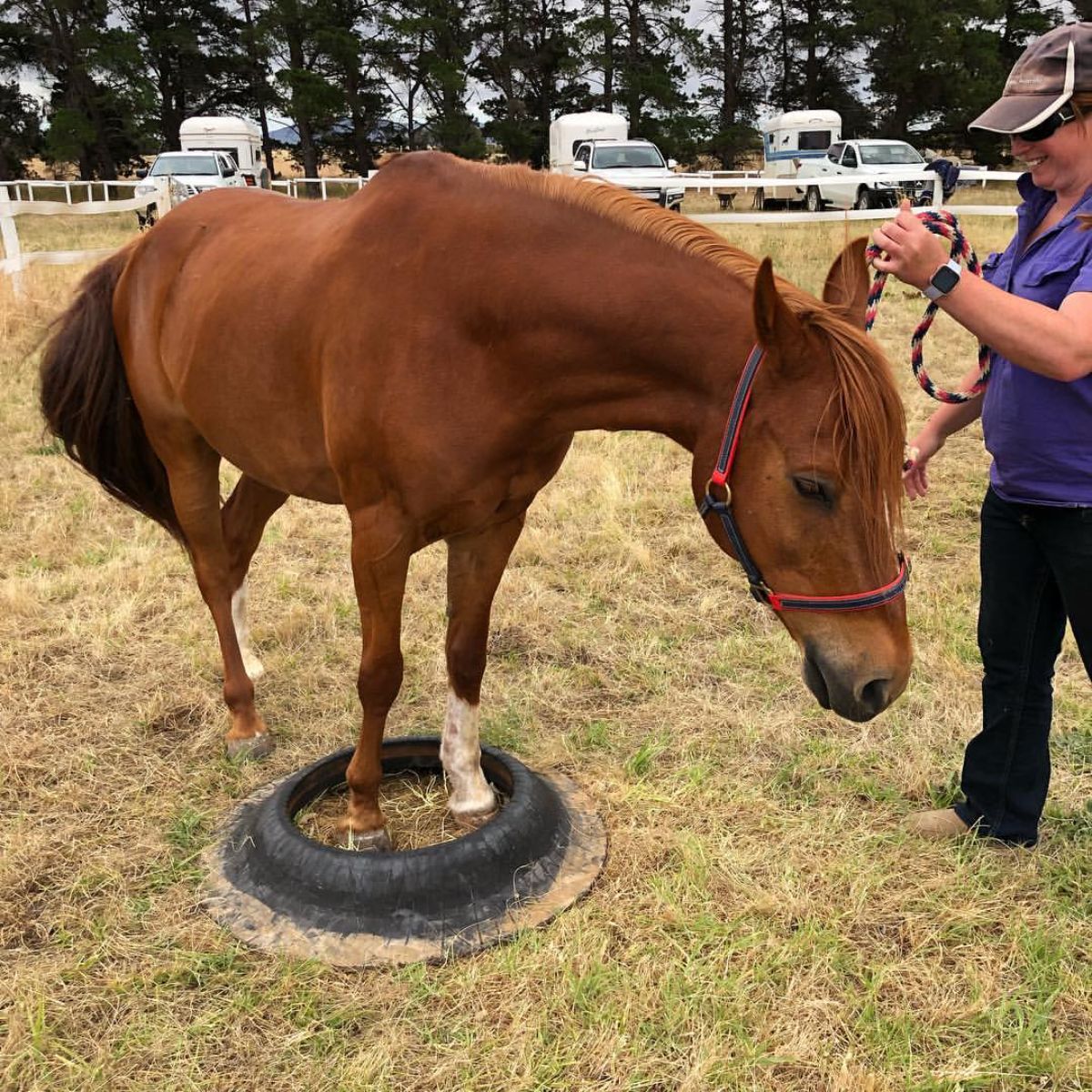 The Australian Stud Saddle Pony is a wonderful horse-pony hybrid. They have the placid pony temperament and the nobility and grace of Arabian horses.
The result is an incredibly adaptable breed. Its elegance makes it well-suited for show stunts like dressage and jumping. But they're also popular as hunters. And their amicable disposition makes them ideal animals for children to learn to ride on.
Typically the Australian Stud Saddle Pony is a solid color. The two notable exceptions are cremello and perlino coat patterns.
10. Australian White Horse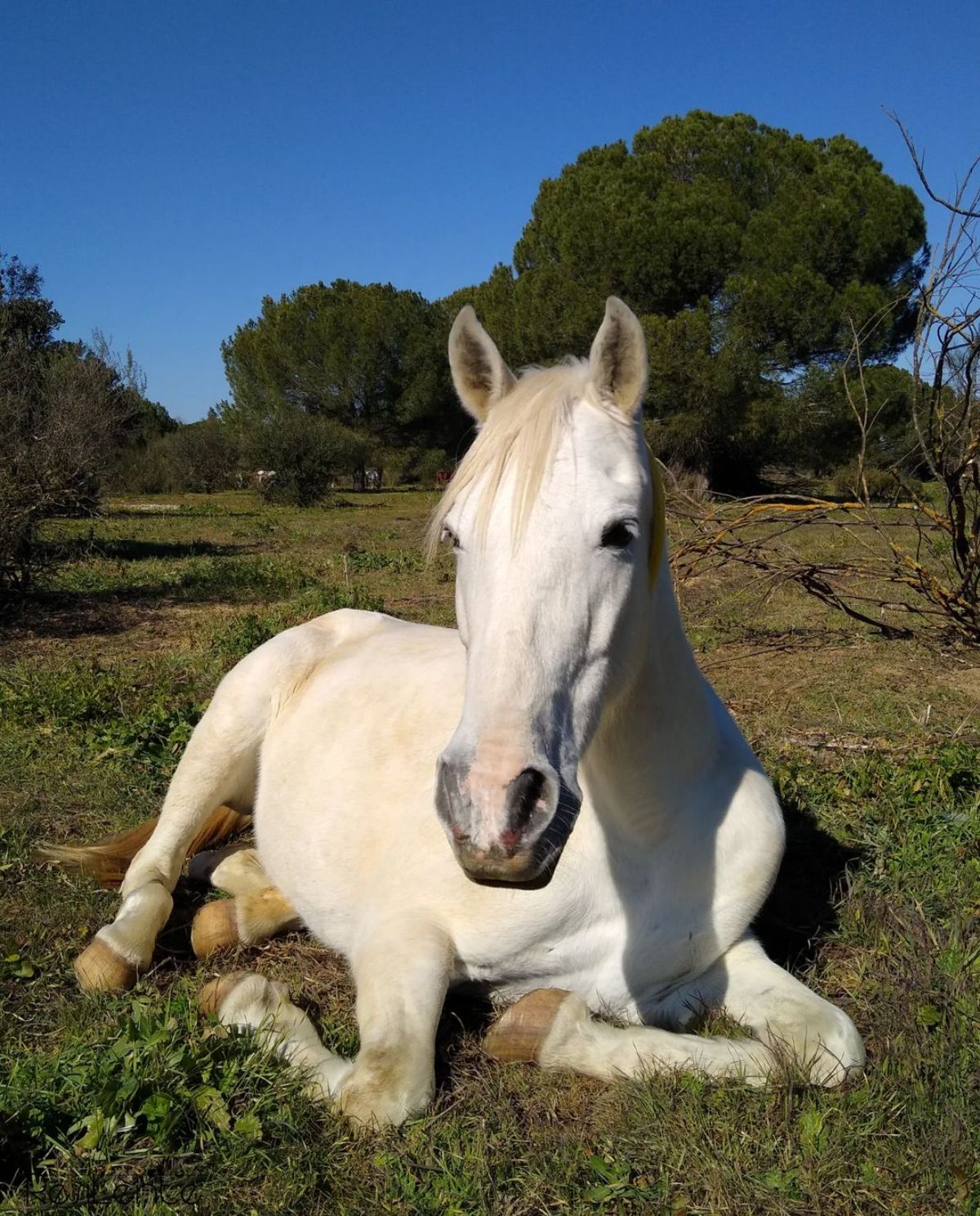 We're cheating a little with the Australian White Horse. It's not a true breed because it gets classified by color rather than bloodline.
Australian White Horses aren't true albino animals because they have blue eyes, so they have some pigment. There are two permutations of this pseudo-albinism, cremello and perlino.
Because the Australian White Horse is a coloration rather than a specific breed, you get lots of variation in personality, skill set, and even body type. All of them are inarguably beautiful to look at.
Final Thoughts
When you think of Australian animals, your first thought may not be for its horses. But the country created many beautiful and unique breeds.
The best Australian horse breeds played a vital role in the country's history. Many remain popular, though whether as hunters, teaching animals, or farm hands depends on the horse.