Amanda Vella is the founder of Save A Horse Australia Horse Rescue & Sanctuary (SAHA), a non-profit rescue that takes unwanted, neglected, abused and slaughter bound horses, rehabilitates them and finds them a forever home. Established in 2001, they have two sanctuaries operating in Minden and Tarampa in Queensland, Australia.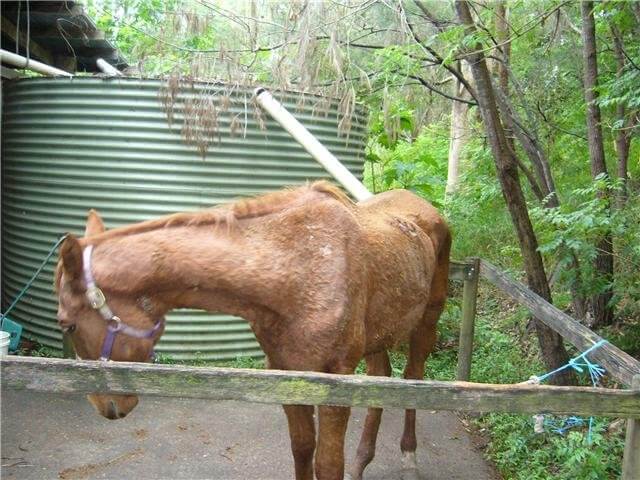 In May of 2010, Vella received a call from a local knackery. They had a two-year-old filly in such terrible condition it could only be described as "shocking." But, aside from the fact that she was near death, they saw something special in her and told Vella she could have her for $250. Vella agreed.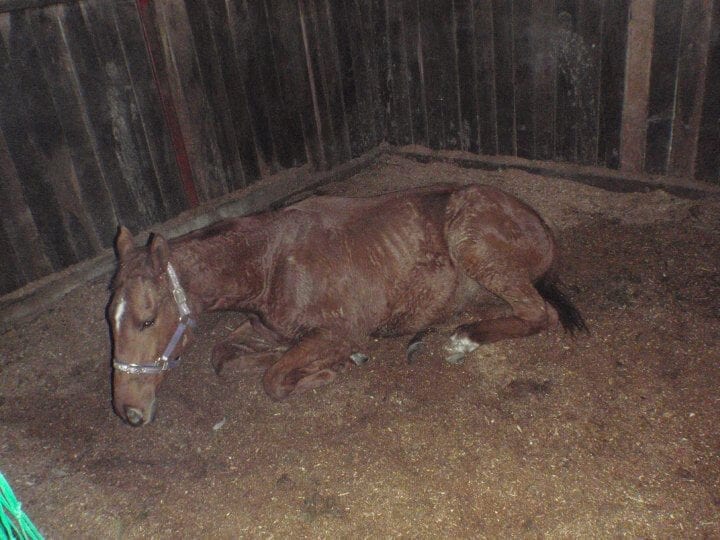 The filly was so emaciated she had a body score of 0-1 – it's amazing she was standing. She was covered in ticks and a horrible skin infection. She suffered from bleeding ulcers and colicked every time they tried to feed her. Vella estimated her chance of survival at just 20 percent during her first week of care.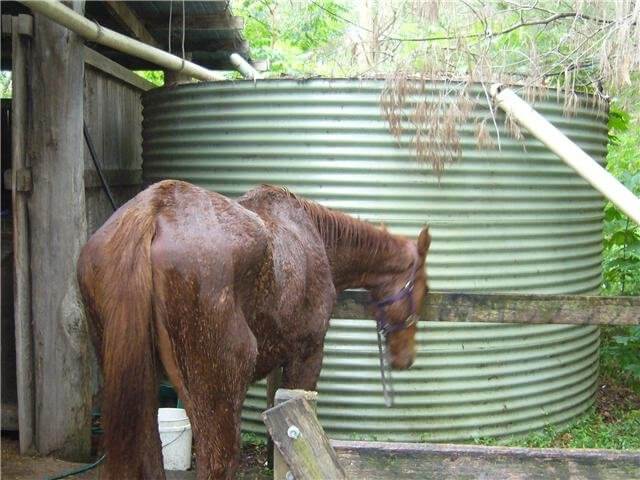 But Vella never left her side for that first week and "Gabby" - as she came to be called – pulled through. Her skin infection cleared as did her ulcers. Four months after arriving at SAHA, she was adopted out.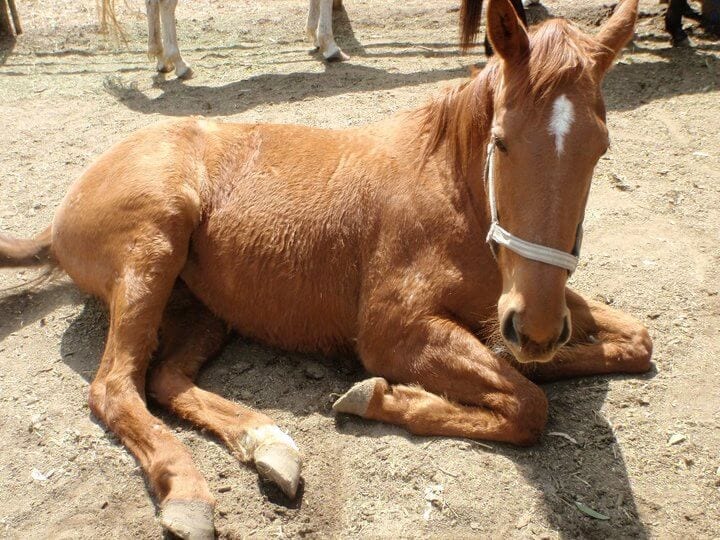 Fate Intervenes
But that did not end up being Gabby's happy ever after, and she was returned to the sanctuary in May of 2014.
At that time, Georgia Rawson was a volunteer at SAHA, cleaning paddocks and bathing and grooming the horses, her mom, Annette Rawson, told iHeartHorses. It was then that fate led Gabby to Georgia:
She loved the work SAHA does for their rescue horses and decided when the right horse came along she would adopt. There was an instant bond once their eyes met and Gabby started to follow Georgia. Every volunteer shift Georgia did at the sanctuary, Gabby would wait for her at the fence and would follow her while she worked - Gabby ultimately chose Georgia. Georgia wanted to continue competing and training and to follow her show jumping dream, however her other horse was too young to compete. So, as a family, we decided prior to Georgia's 14th birthday we would adopt Gabby as a birthday present and she came home with Georgia on 25th July 2014.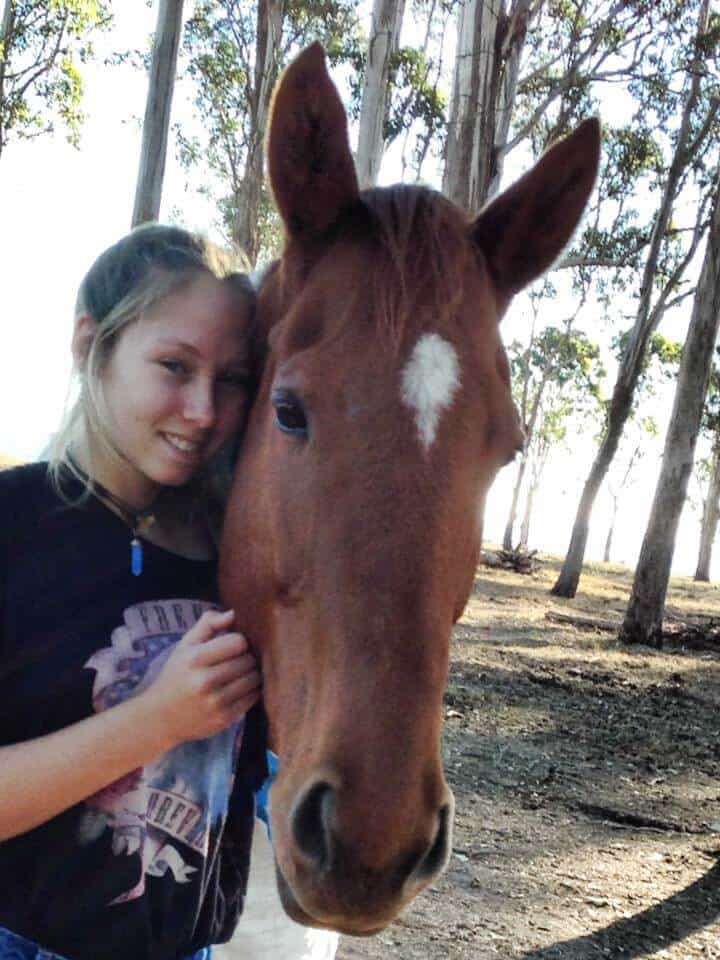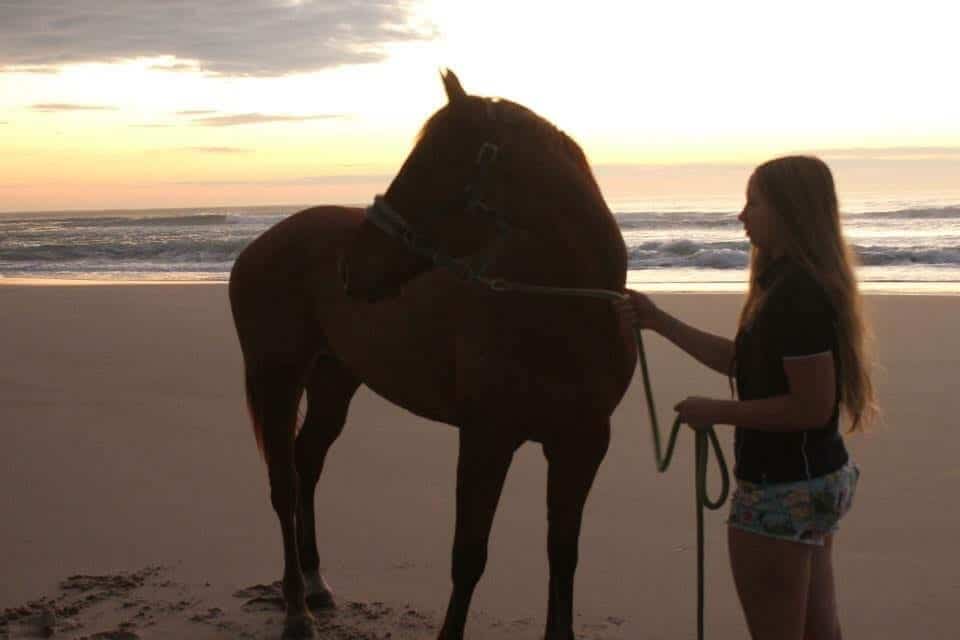 From The Knackers To The Show Ring
Then the real work began for Georgia and Gabby. Annette explained it took two years of "hard work, sweat and tears to get Gabby where she is now."
She was very fresh when they adopted her, having not been ridden in over six months. They had to alter her feed until they found the perfect balance for her to live healthy and ulcer-free.
And, as fate would have it, Gabby loves show jumping just as much as Georgia. But, the going was not easy. Gabby had some bad habits that resulted in a bad accident with Georgia ending up in the hospital.
"After this setback we went back to basics, spending the next few months working on flatwork," Annette said. "She incurred two nasty injuries in the paddock as a result of spring storms and was out of action in rehab for around 4 months."
Not to be discouraged by these setbacks, the family hired several trainers to correct Gabby's bad habits and make her safe for Georgia. It worked. The two have been competing in Interschool Queensland representing Clairvaux Mackillop College in showjumping, dressage and combined training. They are also competing in showjumping and hacking at agriculture shows.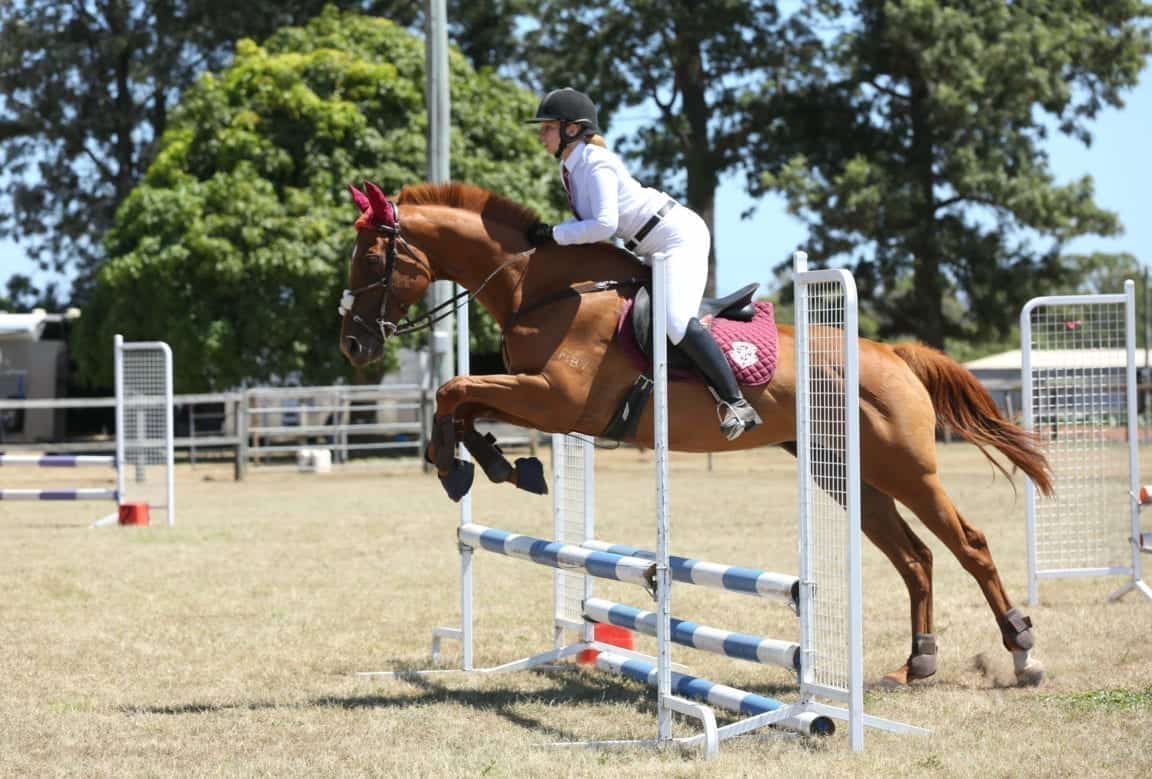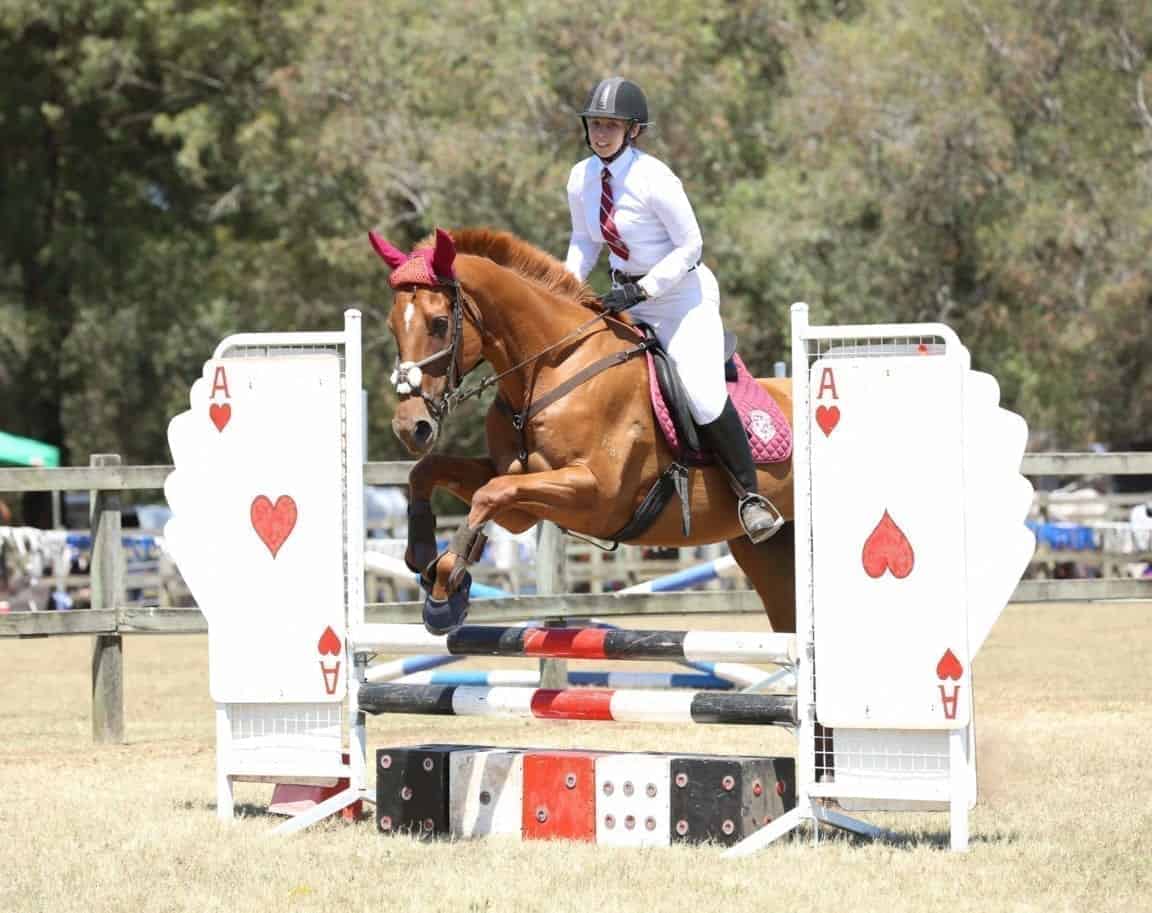 Gabby and Georgia have won many ribbons competing in pony club and agricultural shows. Of course, ribbons are not the most important thing to either of them, as Annette explains:
Being their first year at Interschool they are still chasing their first ribbons. Regardless of results, the feeling of the bond they have and experiences they are sharing, are worth their weight in gold. She looks forward to many years of competing together. Georgia can't imagine life without Gabby.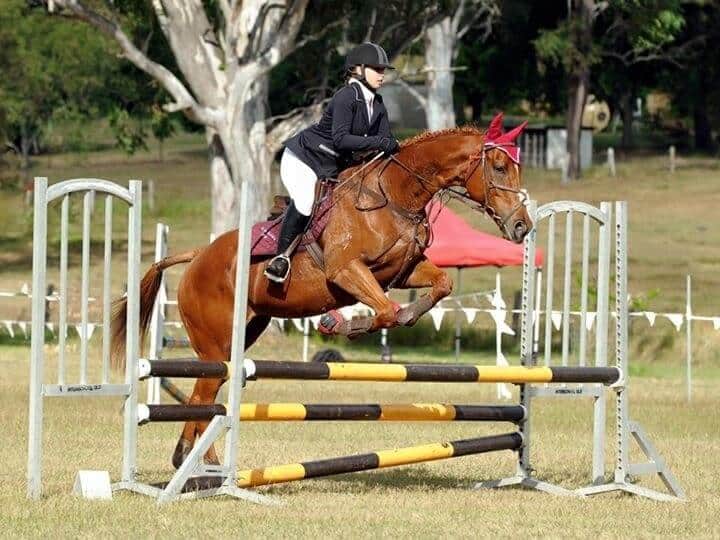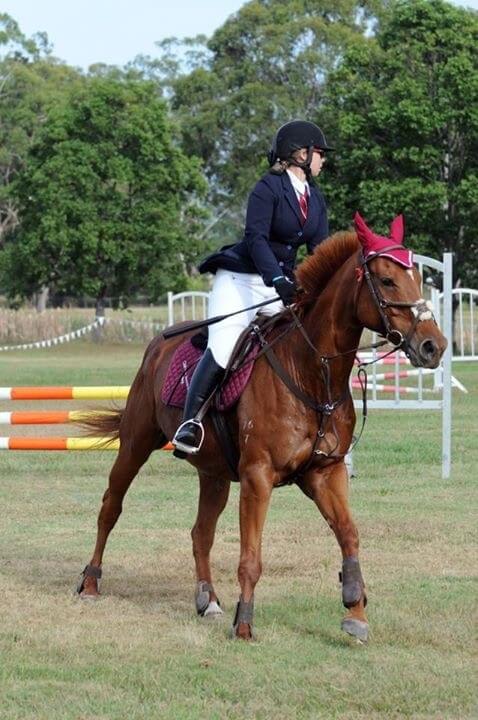 You can follow Gabby and Georgia on their very own Facebook Page! To stay up-to-date with SAHA and their current rescues, follow them on Facebook.