Horse barns can be expensive to run, even without energy leakage. So it's understandable you might look for horse barn lighting ideas that are more energy efficient than your current model.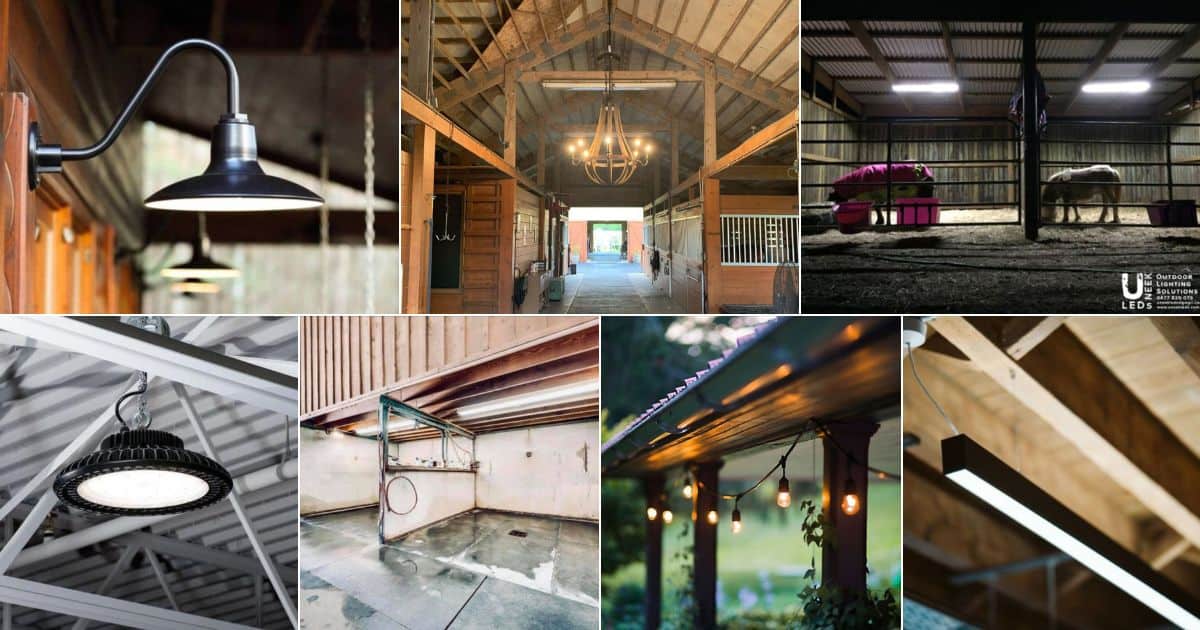 One of the most effective things you can do is switch to LED lighting. But that's not the only solution. Several horse barn lighting ideas can reduce energy usage and transform the space. Here are the 11 best horse barn lighting ideas.
Jump to:
1. Gooseneck Lights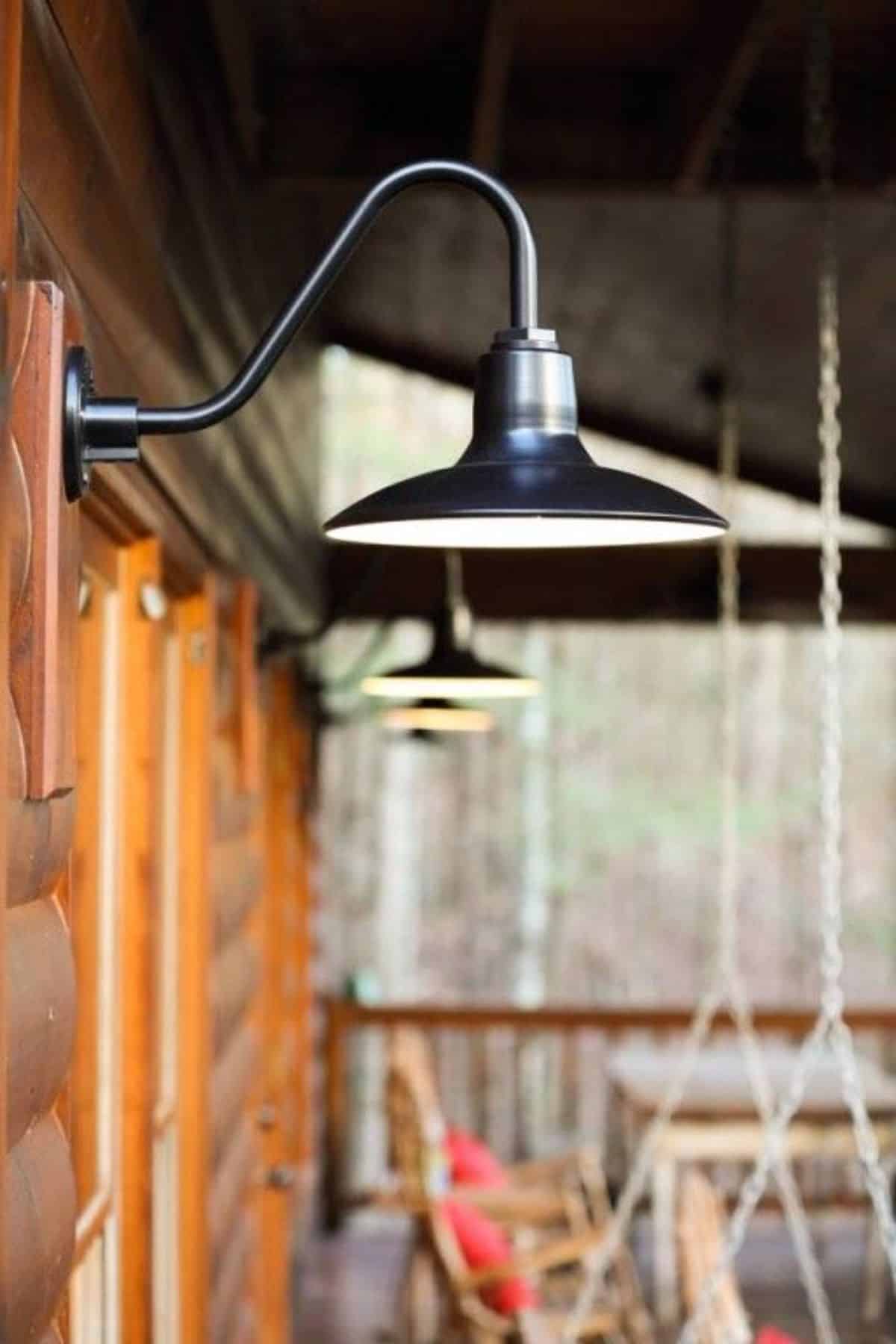 If you want horse barn lighting ideas that combine elegance with old-world charm, the Gooseneck light is perfect for you.
These lights are distinctive for their elongated arms. As the name suggests, it resembles a goose's neck.
The best gooseneck lights work as lanterns. When positioned high enough up the wall, they illuminate vast spaces in warm yellow light. They're ideal horse barn lights for vestibules and entrances. But they also work in stalls when positioned correctly.
Despite their traditional look, the best gooseneck barn lights can accommodate an LED bulb for better energy efficiency and warmer light. Depending on how much light you need, you can also equip them with a dimmer to control bulb brightness.
2. High Bay Lights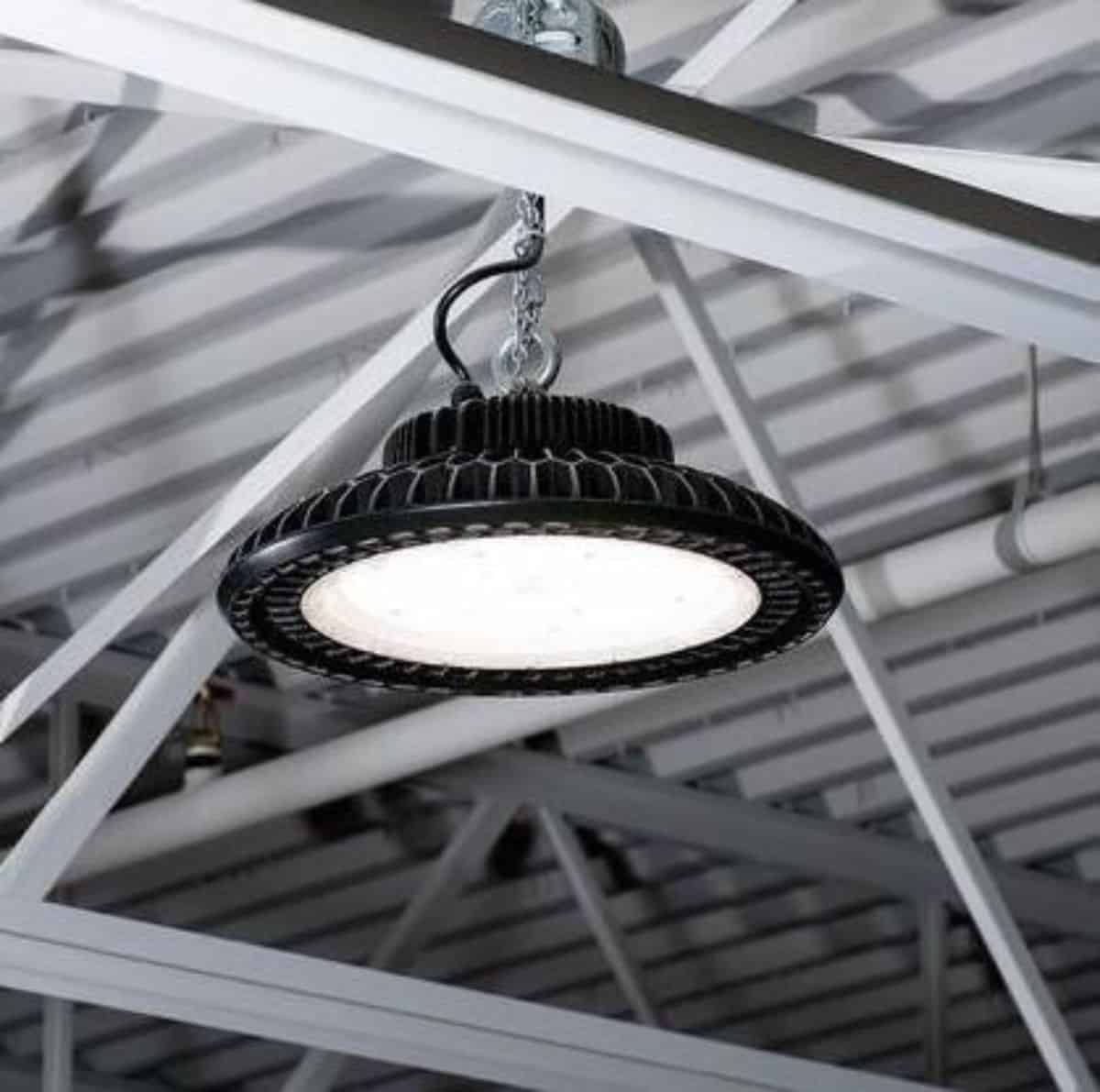 High Bay Lights have an equally distinctive appearance to gooseneck lights. But these are less elegant and more science-fiction.
Many horse barn owners affectionately dub them 'UFO lights' because their appearance evokes images of alien spaceships from 1950s movies. Their high placement doesn't help dispel the impression the aliens are coming in for a landing, either.
Funny looks aside; they're an excellent way to light multi-story horse stalls. Typically, you hang these horse barn lights from the rafters and illuminate large spaces.
One of the benefits of high bay lights is that if you install them yourself, it's easy to control what part of the barn they light up.
3. Chandeliers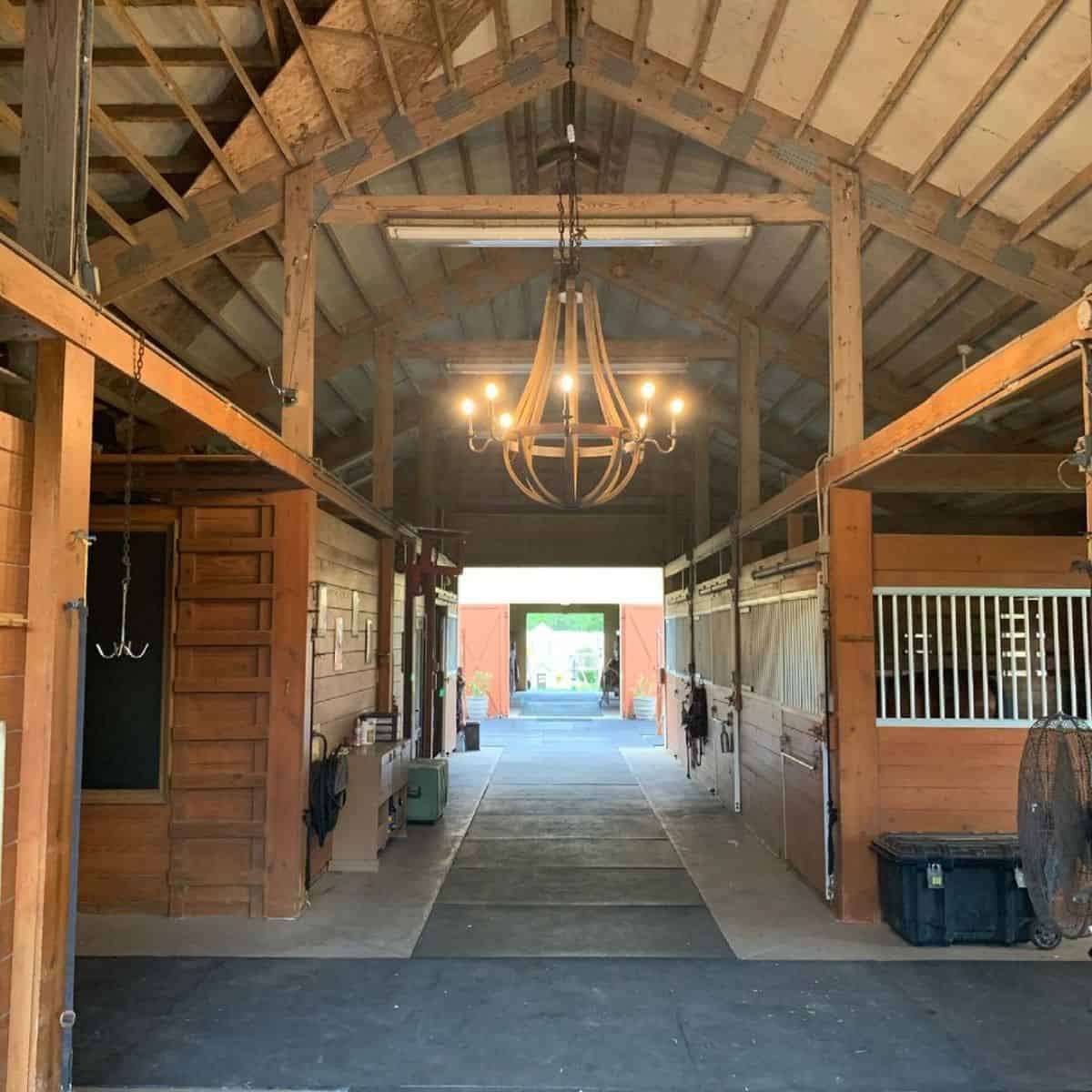 Chandeliers sound atypically posh for the average horse barn. But part of considering horse barn lights is reflecting your personality.
You probably don't want anything this elaborate in a horse stall. The designs can be fussy and depending on the ceiling height, will get in the way of the horse. But when positioned appropriately, they can add style to an entrance.
There are several things to like about these lights. They emit considerable light and connect easily to a dimmer. Also, an increasing number of chandelier designs rely on LED bulbs, ensuring your horse barn lighting is more energy efficient than the average fluorescent tube.
4. Canopy Lights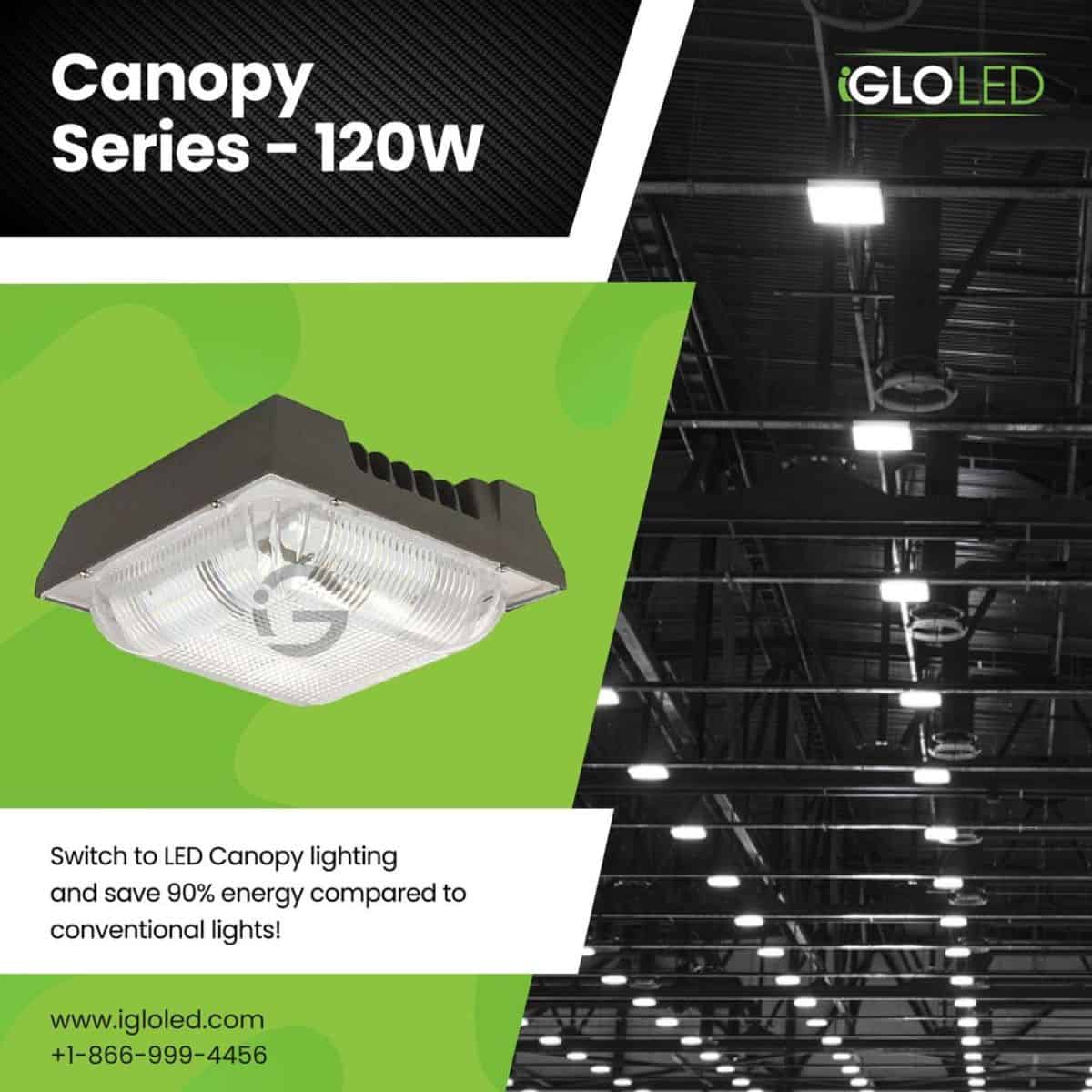 Canopy lights are another excellent horse barn lighting solution. They are effective in dark, wet spaces. That's ideal for winter barns that enjoy frequent use.
When made to a suitable standard, they are also dust-rated. That's a must in a barn because you have enough horse-related chores without getting up in the rafters and dusting the lights.
When looking at canopy lights, don't hesitate to discuss fittings with store clerks. The best canopy lights install easily. That's crucial if you undertake the installation yourself.
They must also be unobtrusive. Horse barns have a lot of built-in features that are necessary for you and your animals. You want to disrupt these as little as possible.
The other benefit of canopy lights is that they come in a variety of styles, so there's something to suit all manner of personal tastes. Primarily, you want to focus on their efficacy and brightness.
5. Wall Packs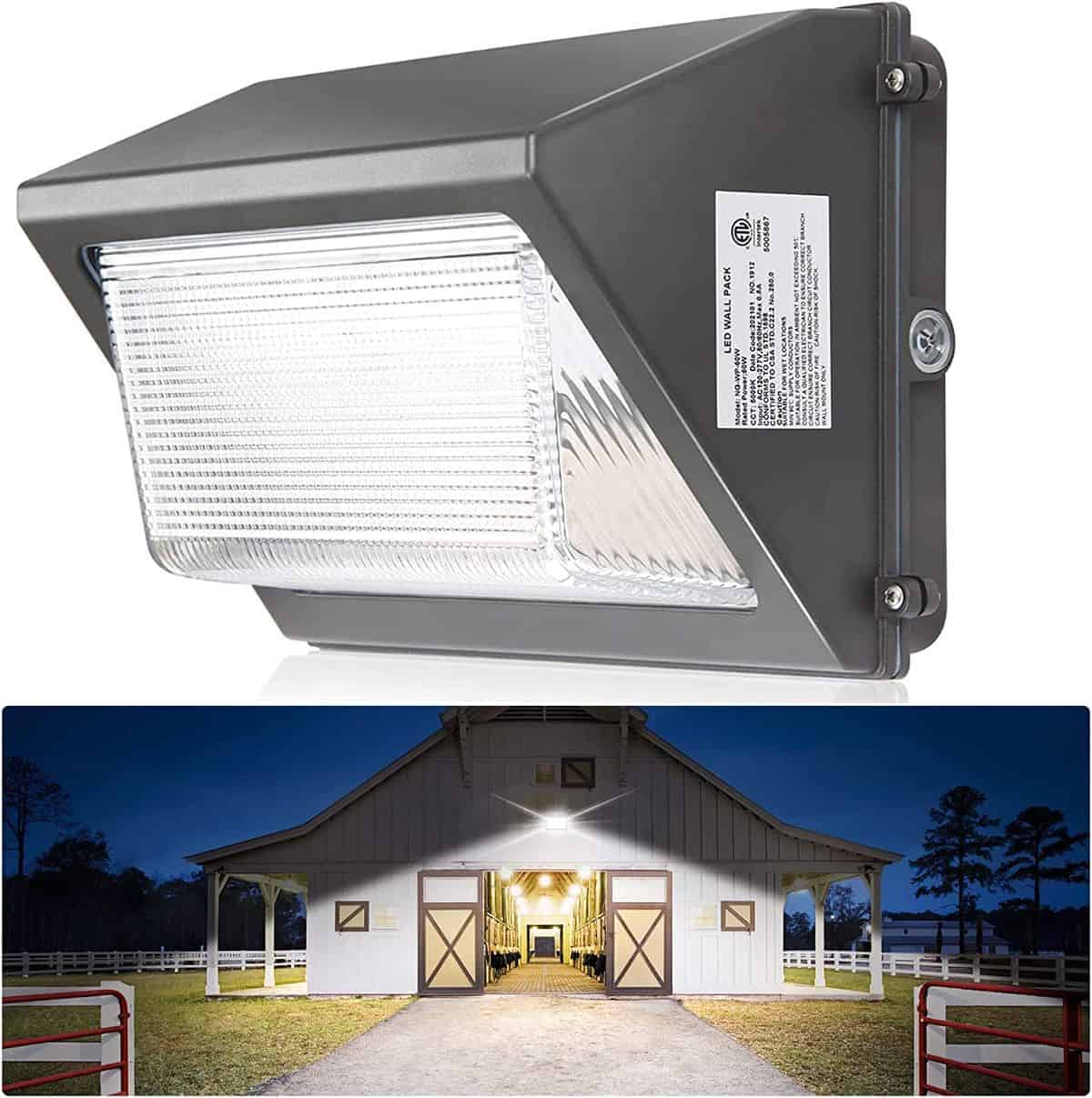 Another consideration when looking for horse barn lights that are energy efficient is wall lights.
Wall lights are essential when you want to light barn perimeters because they control spill light. Spill light is what causes light pollution. It eschews the frame, beam, or bar of a lightbulb and causes glare. It can brighten an area exponentially, or it can be dazzling.
Barn owners trying to improve energy efficiency don't want any spill light, as it's wasted energy. So, the fact that many wall lights are built to avoid it is beneficial.
Wall lights are also an excellent choice for horse barn lights because they're affordable and durable. Both are essential if you don't want to be perpetually renovating a horse barn.
6. Ceiling Mounted Lights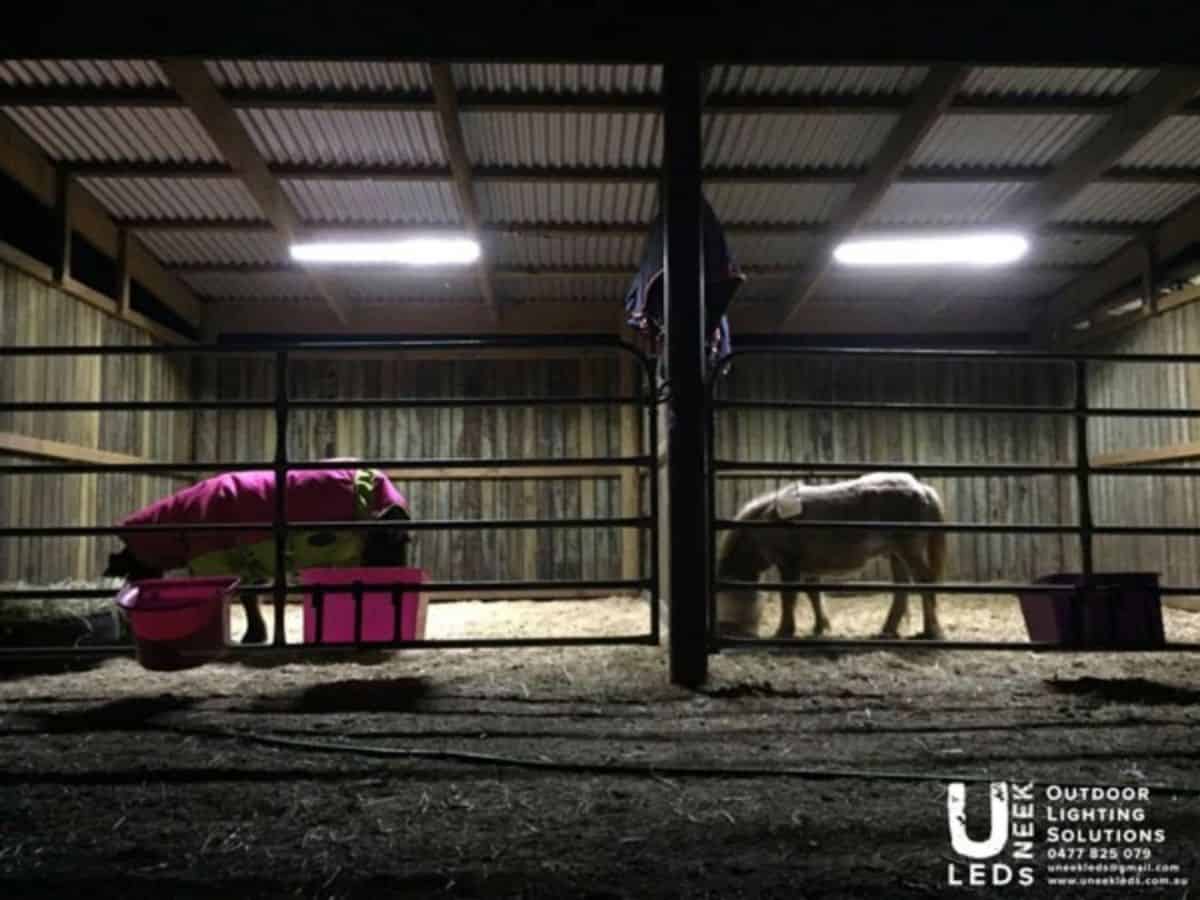 Ceiling lights are one of the most adaptable horse barn lighting options. They come in a variety of styles, so there's always something to suit everyone.
The best ones are affordable, durable, and easy to install. Usually, they add a traditional, unobtrusive look to horse barns while still casting adequate light.
Crucially, they are suitable for LED bulbs, which is a must for anyone trying to reduce their horse barn's energy footprint.
7. Recessed Lights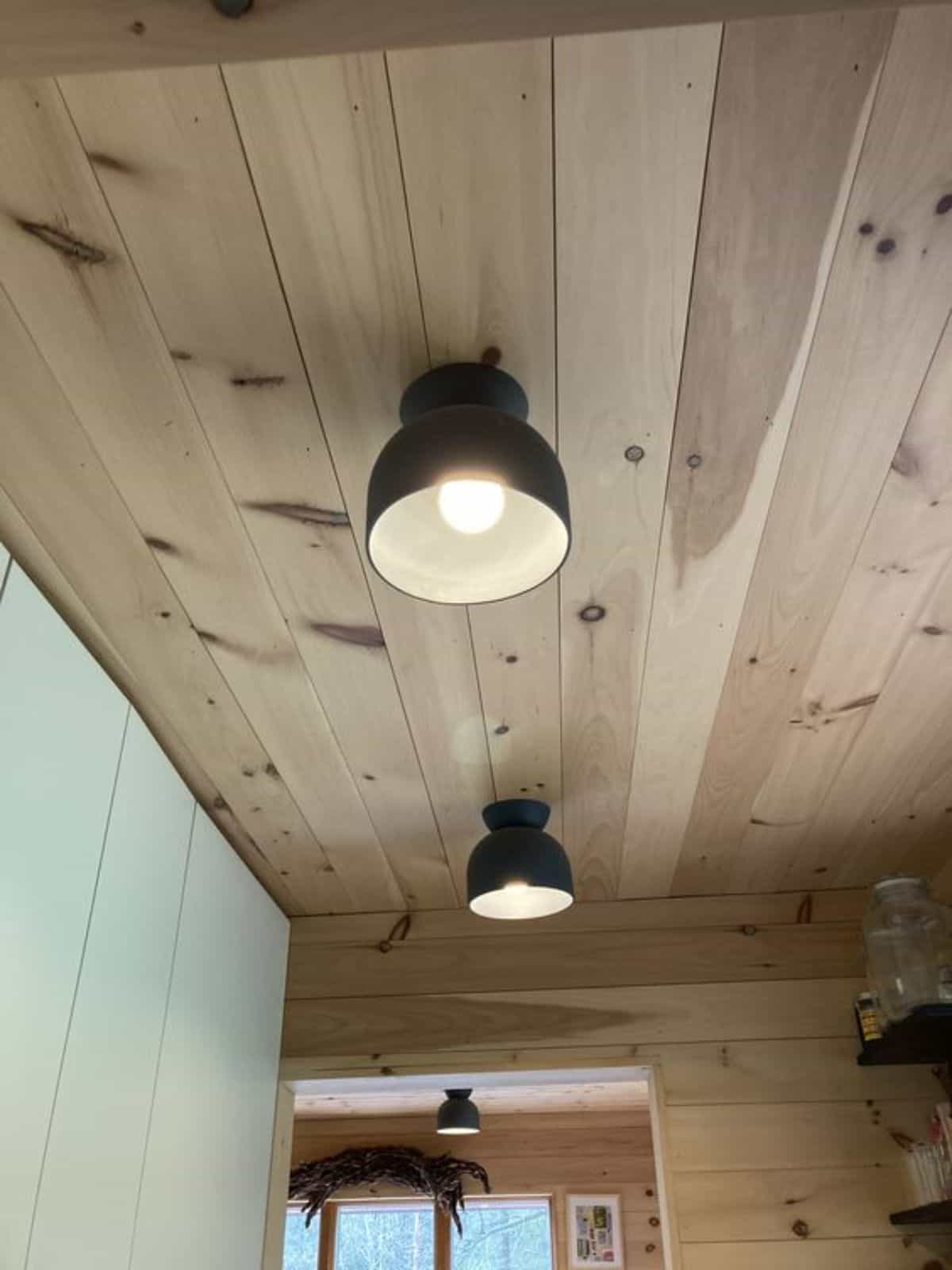 Recessed lights add a bright and polished feel to a horse barn. That can be useful, especially in communal areas where you engage in activities like horse grooming.
The other advantage is that their natural brightness enables you to see what you're doing, making grooming considerably easier.
They're one of the less obtrusive horse barn lighting options, which is part of their popularity. They do the job without calling attention away from the animals or the job at hand. And they don't spill light.
8. Horse Wash Lights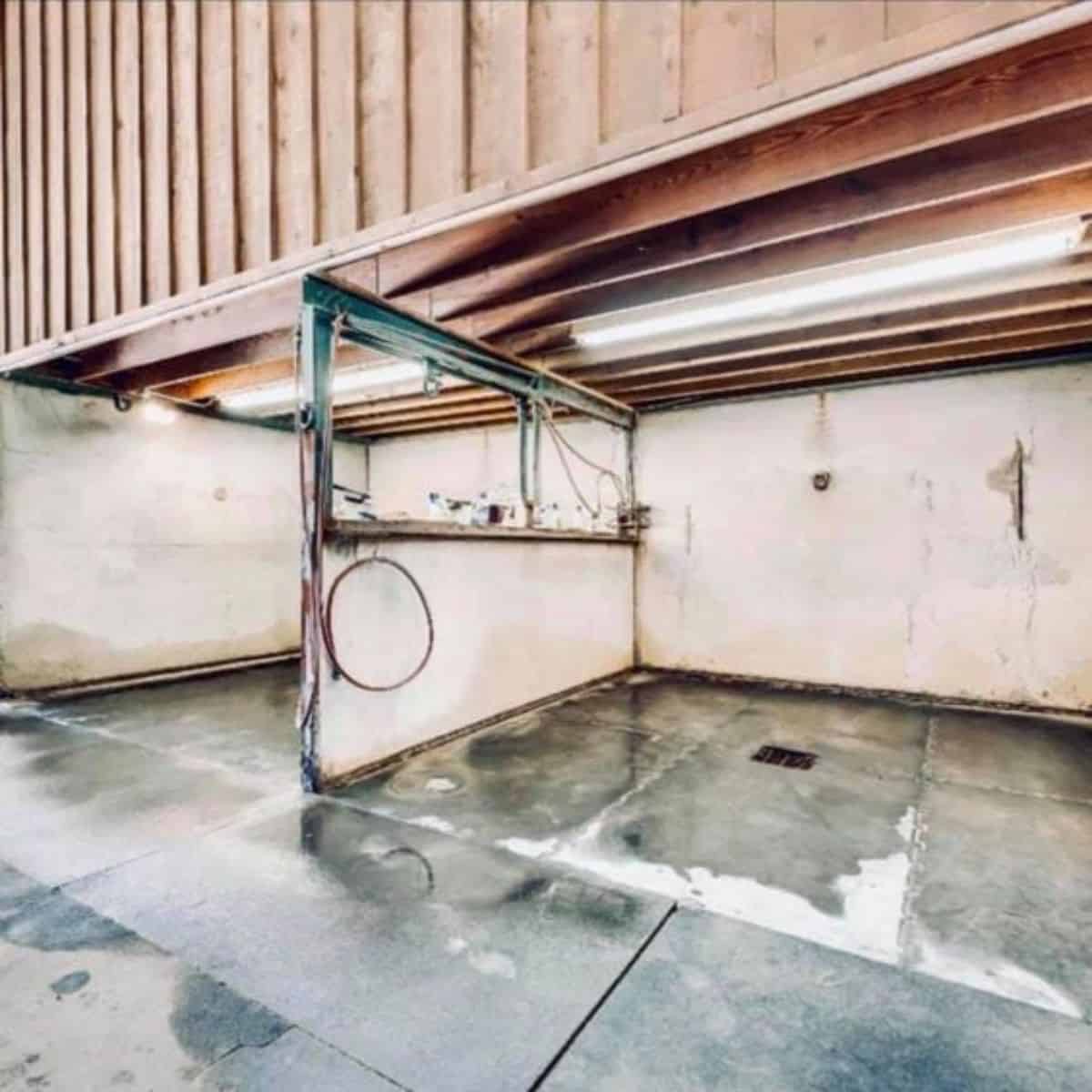 When looking for horse barn lighting options, moisture is a significant consideration. Never is that truer than in areas where you wash the horses.
Standard lights don't cope well with moisture. If you don't do your research, you end up bleeding money and replacing the lights unnecessarily.
Good horse wash lights can cope with high volumes of moisture, dust, and vapor. When lighting a horse wash, prioritize lights that are rust-resistant to ensure they last as long as possible.
9. Lighted Ceiling Fan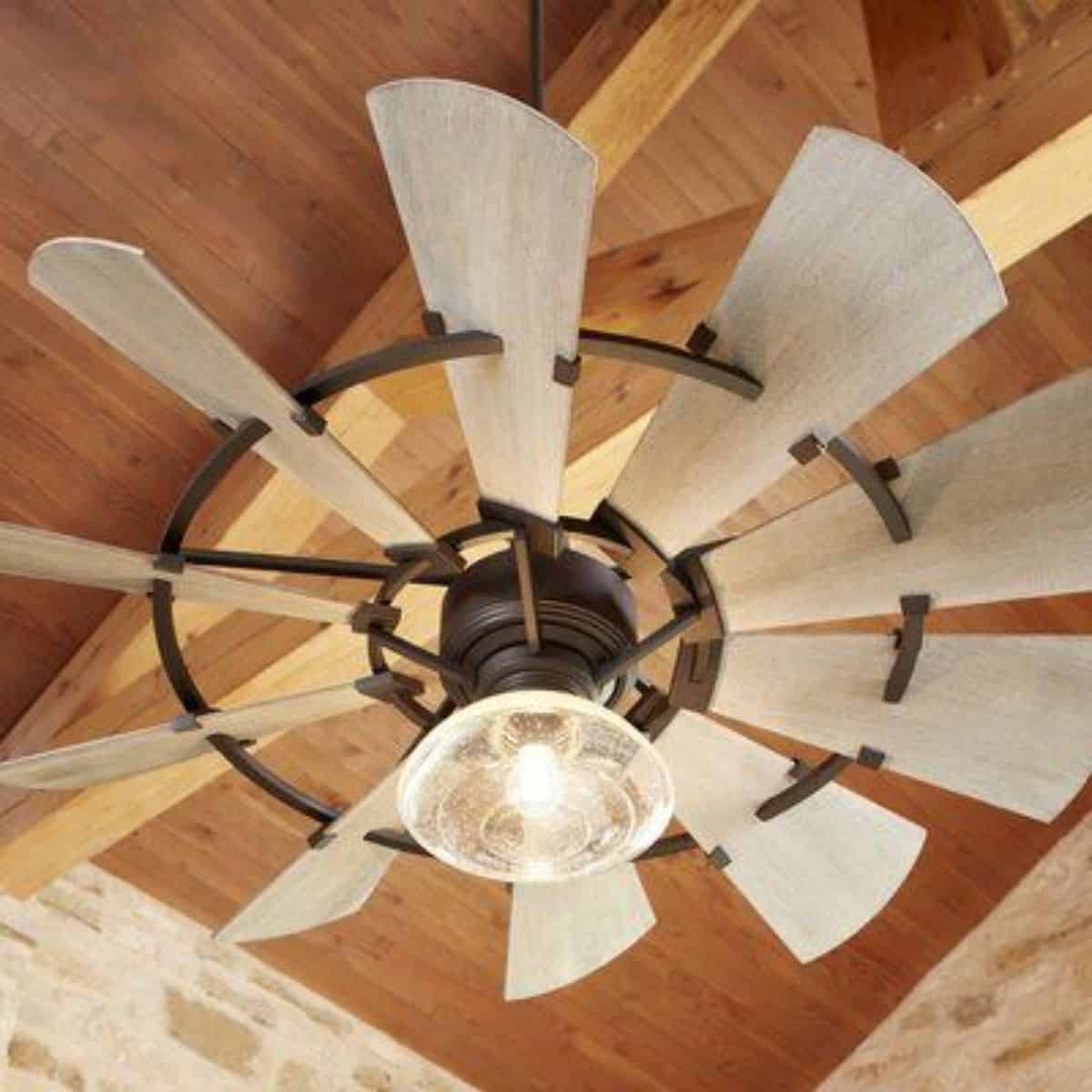 Ideally, horses spend summer in the pastures all day, every day. Alternatively, you get them out of the barn for a routine ride. But that's not always practical. Life doesn't stop just because summer arrives, much as many people wish it did. And horse barns, however well-lit, can quickly become stuffy and uncomfortable for confined horses.
Lighted ceiling fans are the perfect solution to this problem. They don't need to emit high-voltage light. The best fan lights for horse barns don't even require the light to be on for the fan to operate.
That allows you to keep the horse barn cool and dark while also improving the airflow of your horse's stall.
That dramatically reduces the chances of your horse overheating. It also helps keep nuisances like horse flies at bay.
10. String Lights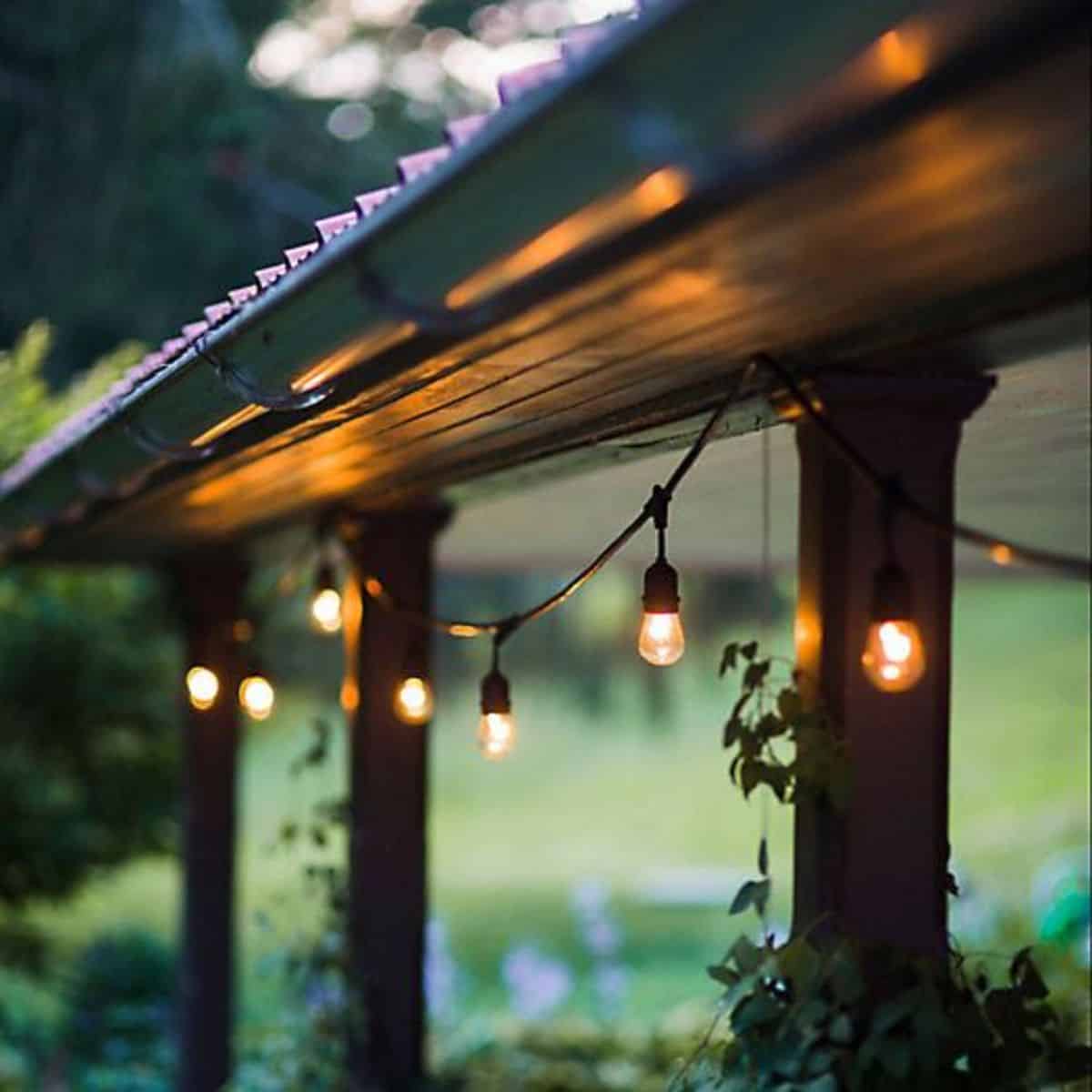 It's possible you aren't using a horse barn for its more practical purpose. That's understandable because they're excellent event spaces.
If that's a consideration, LED string lights are another energy-efficient way to light a horse barn.
When suspended from the rafters, they add a festive touch to a space that can otherwise feel vast. They also create a warm atmosphere that's perfect for social gatherings.
Depending on the string lights you choose, it's possible to change the color with a swipe of your phone, so they're guaranteed to go with the rest of the décor.
11. Linear Lights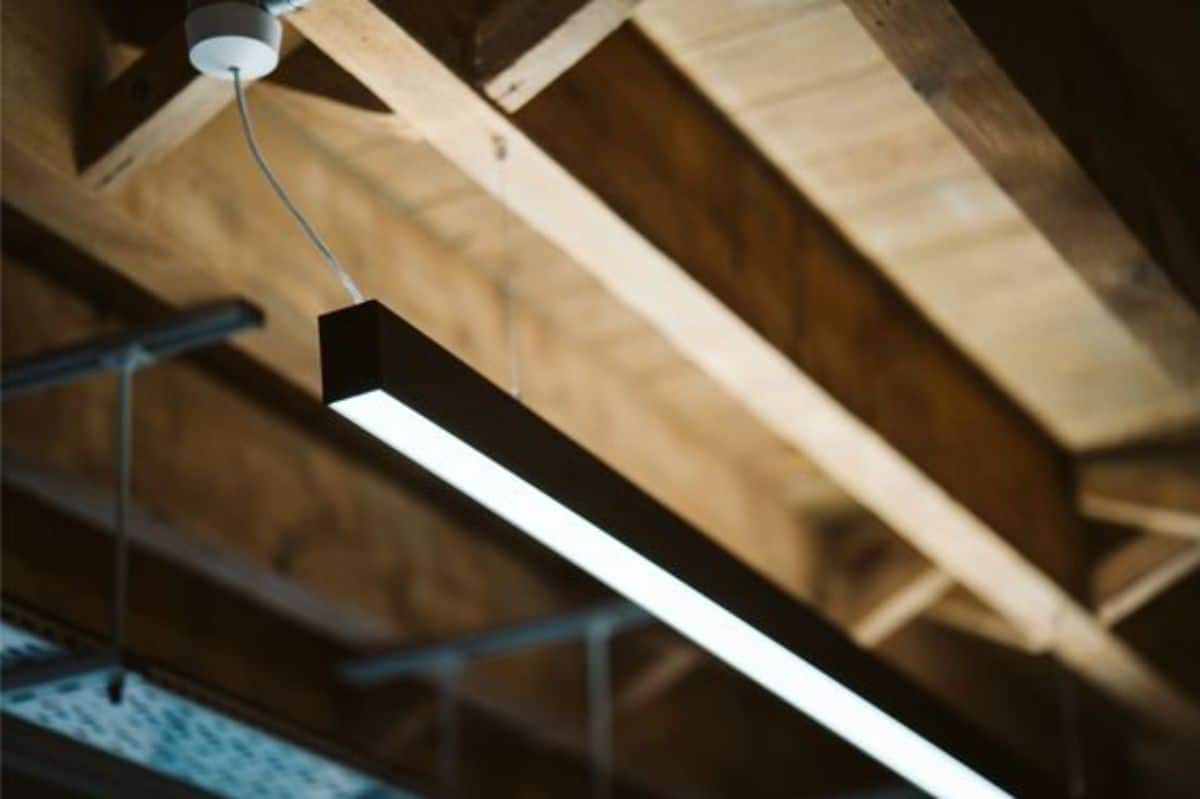 Fluorescent lights are affordable. But they're also prone to humming and light leakage. Linear lights keep the look of fluorescent ones, but their light is softer, and they don't have the same problems.
Running them along a horse barn offers clean light and outperforms many stable lights. They look good too. A row of linear lights has a sleek, utilitarian appearance that works well in a horse barn.
Final Thoughts
When it comes to finding horse barn lighting ideas that are energy efficient, your best bet is almost always LED-based.
The bulbs produce more light and waste less energy. But they aren't your only option. Finding the horse barn lighting idea that works for you depends on the space and how you want to use it.
So take the time to research. Understand what lights rust and what ones are built for longevity. Carefully consider the kind of atmosphere you want to create. You'll soon have a brighter, warmer horse barn.